The technology company TQ is expanding its i.MX8 product range with the new embedded module TQMa8MxML based on the i.MX8M Mini and Nano CPU family. It supports all nine CPU derivatives of the two families on the small LGA module and all signal pins are available in every configuration.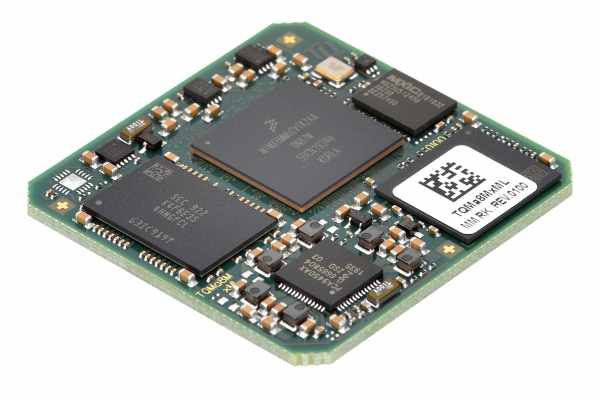 The i.MX8M Mini and Nano CPUs from NXP stand out within the i.MX8M family in that they are less expensive due to optimized features. TQ has decided to provide users with 100 percent of the signal pins in the form of an LGA module for the module design of the TQMa8MxML. In doing so, TQ has managed to combine the requirements of both CPUs in a common design. This allows users to choose the optimal variant for their needs and project. The module was equipped with an LPDDR4 with up to 4 GB on the i.MX8M Mini and 2 GB on the i.MX8M Nano. In addition, a QSPI NOR flash with up to 256 MB is available as an option to the included eMMC flash memory.
The i.MX8M Mini differs from the i.MX8 Nano in particular by its 32-bit wide memory interface compared to the 16-bit of the Nano. The Mini uses GC Nano Ultra as GPU, while the GC7000 Lite runs on the Nano. In addition, to reduce costs, the Nano does not have hardware support for video decoding and encoding
Both pin-compatible product families offer nine CPU variants (Dual Core, Quad Lite and Quad Core) with different expansion stages. The CPU-integrated Cortex-M4 processor supports numerous security functions.
Read more: NEW TQ MODULE BASED ON ARM® CORTEX®-A53 WITH I.MX8M MINI AND NANO TECHNOLOGY