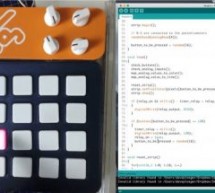 Electronic, Arduino enthusiasts and makers looking for a project to keep them busy this weekend, may be interested in a cool custom switch created by Dave Darko. That requires users to intermittently push a button in order to produce additional 'on' time and has been aptly named the, "Unhackable Arduino Switch Matrix." The 'unhackable' switch, which resembles a MIDI sequencer input, runs on an Arduino Nano ...
Read more

›
In this instructable I'll show you how to make a simple tilt switch, this tilt switch works best with microcontrollers that can debounce the signal and overcome interferences produced by vibrations. There are many ways to make a tilt switch, this one is a cheap and easy way to do one. Pros: -Tiny. -Easy to make. -Extremely cheap. -Perfect for small projects with microcontrollers. Cons: -Vulnerable to vibrat ...
Read more

›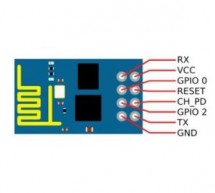 Out of curiosity, I ordered the tiny ESP8266 relay switch from aliexpress.com but never knew it could be so embarrassing to find the right way to operate. The vendor said that the switching program is inbuilt and I only have to use some android phone to operate it. But despite several attempts with several Chinese and English android apps, nothing happened The device gets connected with the WiFi of my PC or ...
Read more

›
In this tutorial we will show how to build WiFi internet connected switch connected to EasyIoT Cloud. We will use ESP8266, solid state relay and Arduino IDE. Switch can be controlled by WEB application, native Android application or button. Improved version of this switch can be found here: https://www.instructables.com/id/ESP8266-5-Internet-Connected-Switch-Improved/ This internet switch is "plug and play" ...
Read more

›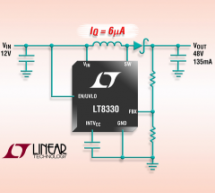 Features 3V to 40V Input Voltage Range Ultralow Quiescent Current and Low Ripple Burst Mode® Operation: IQ = 6μA 1A, 60V Power Switch Positive or Negative Output Voltage Programming with a Single Feedback Pin Fixed 2MHz Switching Frequency Accurate 1.6V EN/UVLO Pin Threshold Internal Compensation and Soft-Start Low Profile (1mm) ThinSOT™ Package Low Profile (0.75mm) 8-Lead (3mm × 2mm) DFN Package Descriptio ...
Read more

›
I started playing with electronics back when I was 10 years old in Argentina, where I grew up. Then I got my ham radio operator license when I was 16 years old and I was very active in the ham club and on the air. It was then when I built my first vacuum tube transmitter and refurbished and old receiver (also vacuum tubes) that somebody from the club was throwing away. My interest for science and electronic ...
Read more

›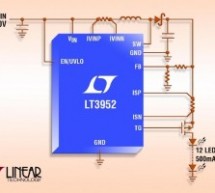 Features 4000:1 True Color PWM™ Dimming 4A, 60V Internal DMOS Switch Wide Input Voltage Range: 3V to 42V 0V to 60V Output Current Regulation with Monitor PMOS Switch Driver for PWM and Output Disconnect LED Short-Circuit Protection and SHORTLED Flag Internal Spread Spectrum Frequency Modulation Constant-Current and Constant-Voltage Regulation Input Current Limit and Monitor Adjustable Frequency: 200kHz to 3 ...
Read more

›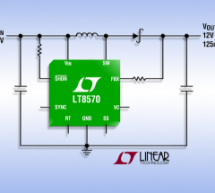 Features 65V Power Switch Current Limit Options of 0.5A (LT8570) or 0.25A (LT8570-1) Adjustable Switching Frequency Single Feedback Resistor Sets VOUT Synchronizable to External Clock High Gain SHDN Pin Accepts Slowly Varying Input Signals Wide Input Voltage Range: 2.55V to 40V Low VCESAT Switch Integrated Soft-Start Function Easily Configurable as a Boost, SEPIC, or Inverting Converter User Configurable Un ...
Read more

›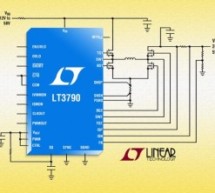 Features 4-Switch Single Inductor Architecture Allows VIN Above, Below or Equal to VOUT Synchronous Switching: Up to 98.5% Efficiency Wide VIN Range: 4.7V to 60V 2% Output Voltage Accuracy: 1.2V ≤ VOUT < 60V 6% Output Current Accuracy: 0V ≤ VOUT < 60V Input and Output Current Regulation with Current Monitor Outputs No Top FET Refresh in Buck or Boost VOUT Disconnected from VIN During Shutdown C/10 Cha ...
Read more

›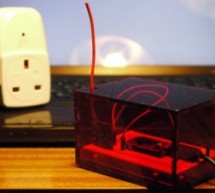 This is a very low cost and basic from of home automation allowing you to turn on and off lights and other devices using your computer or mobile phone. It has been built and tested use using UK power plugs, but the same protocol is used on many budget remote power switchers from around the world. You will need... A Spark Core wi-fi development kit A remote controlled mains sockets set * A 433MHz Transmitter ...
Read more

›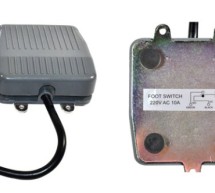 This foot pedal plugs into the Arduino case which plugs into your PC via microUSB cable. Arduino microcontrollers can easily be used to power fun projects like robots and even sending tweets to Twitter but they're versatile enough to turn up in the strangest of places – like under your feet. We had a question from a reader about whether it was possible to create a foot-operated mouse switch to help reduce h ...
Read more

›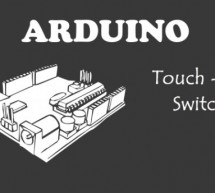 Arduino Project – Touch Me Not I modified the Arduino project from the Arduino Starter Kit (Touch Sensor Lamp). Now it lights up an LED when your hand is close on the aluminium foil (without even touching it). This can be used as a 'Touch-less Switch'. I just did it because it seemed pretty cool to me! How is this arduino project useful? Let me know how you think this can be useful, in the comments below. H ...
Read more

›