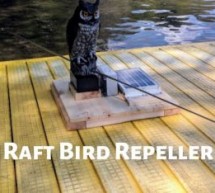 In this project I will show you how to build a solar-powered Raft Bird Repeller that will get rid of those pesky birds that poop on your raft. Step 1: Intro https://youtu.be/Z9JdDufT_Ss If you have ever been on a raft, you know just how relaxing and fun they can be to hang out on. One thing that is definitely not relaxing or fun is cleaning up the bird poop on them. This has been a problem as long as I can ...
Read more

›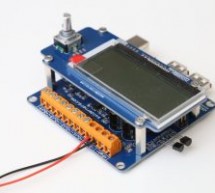 Description After 3 years of development, this open source project is nearing completion. From its modest beginnings it has evolved into a rather sophisticated device with a USB interface, powerful USB charging ports, a 20x4 character LCD, a rotary encoder with push button, precision measurement of everything from voltages and currents to temperatures. There are 4 PWM power outputs, 4MB of storage for a yea ...
Read more

›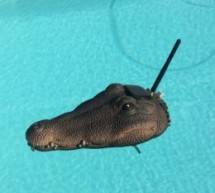 This instructable shows how to build a rather special pool sensor measuring the pool temperature and transmitting it via WiFi to Blynk App and to a MQTT broker. I call it the "Crocodile Solar Pool Sensor".It uses the Arduino programming environment and an ESP8266 board (Wemos D1 mini pro). What's so special about this project? The look is just greatFully independent from power sources (solar panel feed ...
Read more

›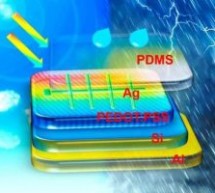 The researchers at Soochow University in China, have published a paper on the hybrid device that is able to harness the power of sun and rain using a hybrid panel. By attaching a transparent nanogenerator to a silicon solar cell, researchers have designed a device that harvests solar energy in sunny conditions and the mechanical energy of falling raindrops in rai ...
Read more

›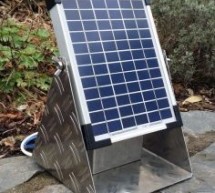 Ever wanted to know how much solar power you could yield by putting PV cells in a specific place on or around your house? This Instructable shows you how to build a data logger based on an Arduino (or Genuino) Uno with data-logger-shield and a PV cell recording the electric power yielded during a sunny day or even longer. The data (date, time, voltage,...) are recorded on an SD-card and can be edited with a ...
Read more

›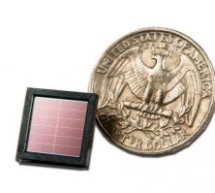 Saelig Company, Inc. (www.saelig.com) has introduced the patented Sol Chip Saturn802 Energy Harvester IC – a unique photovoltaic (PV) cell which can produce output voltage levels of 0.75V, 1.5V, 2.25V, 3.0V, 4.5V, and 9V, which existing solar cells cannot do.  The maximum power which can be obtained in full daylight is around 10mW, or 55uW in office lighting, so the Saturn802 IC is targeted at low-power app ...
Read more

›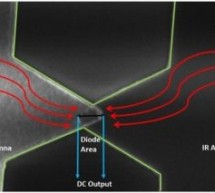 In recent decades, humans realized that fossil fuels are a finite source of energy that not only pollutes the environment but is also difficult to extract (it can even be dangerous). Because of this, there has been a huge increase in the development of new ways to extract energy from other sources such as solar, wind, geothermal etc. Following this trend, researchers at King Abdullah University of Science a ...
Read more

›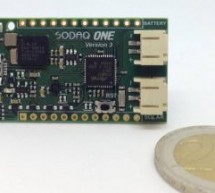 Overview: This is the third generation of our succesful SODAQ ONE board. It is equipped with a solar charge controller and runs on a LiPo or a permanent battery. It has the Ublox Eva 8M GPS module which is not only miniature but with it's assisted GPS feature it can get a fix within seconds. We've now added an extremely low power Accelerometer/Magnetometer. This gives the board a nifty feature where it can ...
Read more

›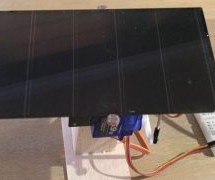 https://youtu.be/5KljnLkbgB4 If you've installed solar panels on a camper van to provide you with electricity on your camping trip or at home to supplement your electricity usage or take your home completely off grid then you probably know that the panels work the best when they are aligned directly towards the sun. This sounds simple enough, except that the sun moves throughout the day. This is why there a ...
Read more

›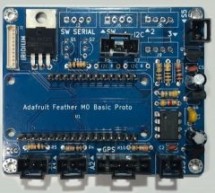 Makers, developers and electronic enthusiasts looking for a way to communicate with the Iridium satellite network, may be interested in the new circuit board created by Maker Buoy. Their latest developer on board offers a solar powered GPS tracker providing communications with Iridium, due to its ability to be attached to a Feather form factor board, Adafruit has added it to its Feather list of components. ...
Read more

›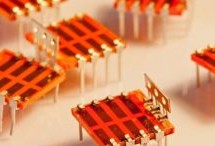 Bismuth is considered as a "green-element" and bismuth-based compounds are gaining attention as potentially non-toxic and defect-tolerant solar absorbers. The researchers of the University of Cambridge and the United States developed theoretical and experimental methods to show that bismuth, which sits next to lead (Pb) on the periodic table, can be used to make inexpensive solar cells. The study suggests t ...
Read more

›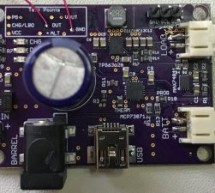 Ideation I build connected sensors, which are often deployed in local parks where there is no access to utility power. Over the past couple years, I have been refining and testing my solar power modules, and have arrived at this compact integrated design. I have a number of these deployed and they have been in continuous service for up to two years. I wanted to share this design in case it might be helpful ...
Read more

›