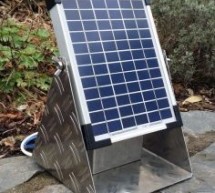 Ever wanted to know how much solar power you could yield by putting PV cells in a specific place on or around your house? This Instructable shows you how to build a data logger based on an Arduino (or Genuino) Uno with data-logger-shield and a PV cell recording the electric power yielded during a sunny day or even longer. The data (date, time, voltage,...) are recorded on an SD-card and can be edited with a ...
Read more

›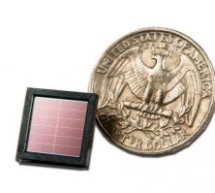 Saelig Company, Inc. (www.saelig.com) has introduced the patented Sol Chip Saturn802 Energy Harvester IC – a unique photovoltaic (PV) cell which can produce output voltage levels of 0.75V, 1.5V, 2.25V, 3.0V, 4.5V, and 9V, which existing solar cells cannot do.  The maximum power which can be obtained in full daylight is around 10mW, or 55uW in office lighting, so the Saturn802 IC is targeted at low-power app ...
Read more

›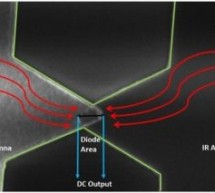 In recent decades, humans realized that fossil fuels are a finite source of energy that not only pollutes the environment but is also difficult to extract (it can even be dangerous). Because of this, there has been a huge increase in the development of new ways to extract energy from other sources such as solar, wind, geothermal etc. Following this trend, researchers at King Abdullah University of Science a ...
Read more

›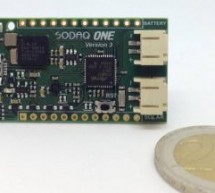 Overview: This is the third generation of our succesful SODAQ ONE board. It is equipped with a solar charge controller and runs on a LiPo or a permanent battery. It has the Ublox Eva 8M GPS module which is not only miniature but with it's assisted GPS feature it can get a fix within seconds. We've now added an extremely low power Accelerometer/Magnetometer. This gives the board a nifty feature where it can ...
Read more

›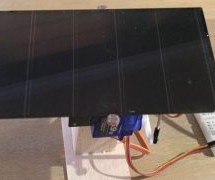 https://youtu.be/5KljnLkbgB4 If you've installed solar panels on a camper van to provide you with electricity on your camping trip or at home to supplement your electricity usage or take your home completely off grid then you probably know that the panels work the best when they are aligned directly towards the sun. This sounds simple enough, except that the sun moves throughout the day. This is why there a ...
Read more

›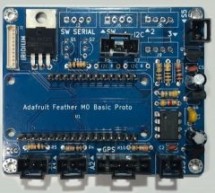 Makers, developers and electronic enthusiasts looking for a way to communicate with the Iridium satellite network, may be interested in the new circuit board created by Maker Buoy. Their latest developer on board offers a solar powered GPS tracker providing communications with Iridium, due to its ability to be attached to a Feather form factor board, Adafruit has added it to its Feather list of components. ...
Read more

›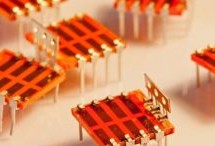 Bismuth is considered as a "green-element" and bismuth-based compounds are gaining attention as potentially non-toxic and defect-tolerant solar absorbers. The researchers of the University of Cambridge and the United States developed theoretical and experimental methods to show that bismuth, which sits next to lead (Pb) on the periodic table, can be used to make inexpensive solar cells. The study suggests t ...
Read more

›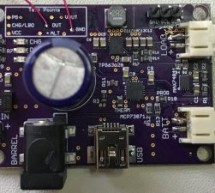 Ideation I build connected sensors, which are often deployed in local parks where there is no access to utility power. Over the past couple years, I have been refining and testing my solar power modules, and have arrived at this compact integrated design. I have a number of these deployed and they have been in continuous service for up to two years. I wanted to share this design in case it might be helpful ...
Read more

›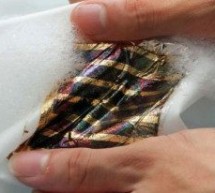 Scientists of Japanese research institute RIKEN and the University of Tokyo have successfully developed a product that allows solar cells to continue to provide solar power after being washed, stretched and compressed. Takao Someya of Riken Center for Emergent Matter Science, a designated national R&D Institute in Japan, led the research team. The research results were published in the journal Nature En ...
Read more

›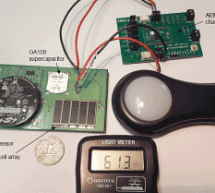 In Part 1 of this series, we have reviewed solar cell performance, how to select and size the supercapacitor, requirements of supercapacitor charging circuits and charging IC characteristics. We will now use two case studies to illustrate these properties in detail. Case Study 1: Using a small solar cell indoors at low light, 100 lux, to power a Bluetooth low energy sensor using CAP-XX GA109 In this case we ...
Read more

›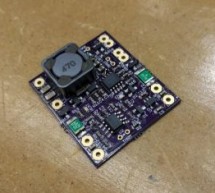 Description Solar power is not trivial, especially if it needs to be reliable and have a long lifetime for outdoor deployment such as IoT sensor nodes. This project is an effort to create a complete, easy to use solar power system that provides the following features: - LiFePO4 battery for high charge cycle count, high temperature performance and 3.2V output voltage (compatible with most chips used in IoT). ...
Read more

›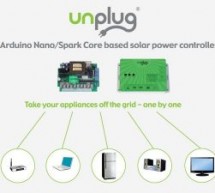 Get your essential appliances off the grid with just one solar panel Things used in this project Hardware components Particle Spark Core × 1 Arduino Nano R3 × 1 Arduino MKR1000 × 1 Story [UPDATE] Now using MKR1000 to control the UNplug unit I replaced the Particle Core with an Arduino MK1000 for several reasons: The pricing policy for a production run with more than 25 units is locking the user into a month ...
Read more

›