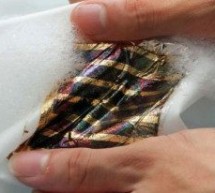 Scientists of Japanese research institute RIKEN and the University of Tokyo have successfully developed a product that allows solar cells to continue to provide solar power after being washed, stretched and compressed. Takao Someya of Riken Center for Emergent Matter Science, a designated national R&D Institute in Japan, led the research team. The research results were published in the journal Nature En ...
Read more

›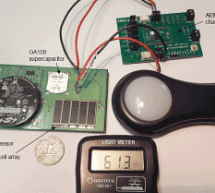 In Part 1 of this series, we have reviewed solar cell performance, how to select and size the supercapacitor, requirements of supercapacitor charging circuits and charging IC characteristics. We will now use two case studies to illustrate these properties in detail. Case Study 1: Using a small solar cell indoors at low light, 100 lux, to power a Bluetooth low energy sensor using CAP-XX GA109 In this case we ...
Read more

›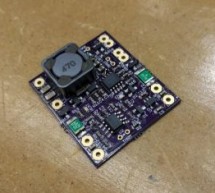 Description Solar power is not trivial, especially if it needs to be reliable and have a long lifetime for outdoor deployment such as IoT sensor nodes. This project is an effort to create a complete, easy to use solar power system that provides the following features: - LiFePO4 battery for high charge cycle count, high temperature performance and 3.2V output voltage (compatible with most chips used in IoT). ...
Read more

›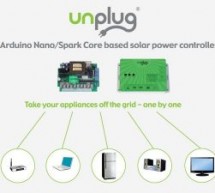 Get your essential appliances off the grid with just one solar panel Things used in this project Hardware components Particle Spark Core × 1 Arduino Nano R3 × 1 Arduino MKR1000 × 1 Story [UPDATE] Now using MKR1000 to control the UNplug unit I replaced the Particle Core with an Arduino MK1000 for several reasons: The pricing policy for a production run with more than 25 units is locking the user into a month ...
Read more

›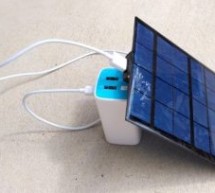 I built a very simple DIY solar-powered USB charger for my TP-link 10400mAh USB Power Bank. All I needed was a 6V/3.5W solar panel and the TD1410-based 5V buck converter module. I bought both of them on Aliexpress for less than $8. It was one of the easiest projects I built. All I needed to do was to connect the input of the 5V step-down buck converter to the output of the solar panel using two wires. From ...
Read more

›
Do not attempt this project if you are not comfortable working with line voltages! *** This projects shows how to create an IV (Current and Voltage) Tracer that can be used to teach the electrical characteristics of a solar panel. This project was created as part of an Electrical and Computer Engineering capstone project at The Ohio State University. Step 1: What We Used for This Project Tools: Drill Drill ...
Read more

›
Dresden, Germany - 8 February 2016 - Heliatek R&D teams reached a record conversion efficiency of 13.2% for an OPV multi-junction cell, setting a new world record for the direct conversion of sunlight into electricity using organic photovoltaic cells. The measurement was independently confirmed by Fraunhofer CSP. Thanks to the excellent low light and high temperature behavior of the organic semiconducto ...
Read more

›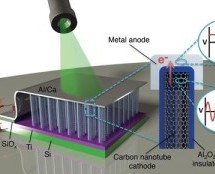 PORTLAND, Ore.--Now before you get all excited by the headline, which is not click-bait according to the researchers, a new kind of nanoscale rectenna (half antenna and half rectifier) can convert solar and infrared into electricity, plus be tuned to nearly any other frequency as a detector. The invention was made at Georgia Tech (Atlanta) and peer-reviewed in today's issue of Nature Nanotechnology. Right n ...
Read more

›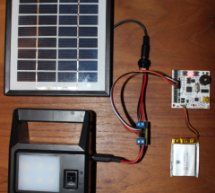 It's undeniable that South Africa is experiencing a critical electricity crisis. On the positive side, it's forcing us to conserve and consider alternative sources of energy. My mom sponsored our household with a cheap Chinese solar panel with battery pack and LED lights to use during load shedding (we live in Cape Town zone 6 and you can find the schedule here). This made me wonder: how much solar power do ...
Read more

›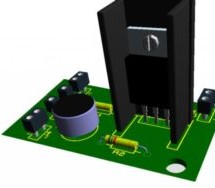 Introduction This is an Arduino controlled light sensing switching unit. Its main use is to control solar lights to turn on when it is dark outside, but it can work in many more applications. This guide will walk you through every aspect of the building process. Prior knowledge of the Arduino unit is not necessary since the code and schematic have been supplied for you. This project would be fairly complex ...
Read more

›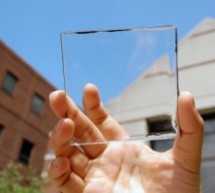 A team of Michigan State University (MSU) researchers has created a transparent solar concentrator able to turn any window (or other sheet of glass, such as the screen for a smartphone) into a photovoltaic solar cell. What makes this development different? The panel is truly transparent. Earlier attempts at building transparent solar cells resulted in panels with tinted glass and/or compromised visibility. ...
Read more

›
Ever wanted to build your own Solar Powered Raspberry Pi or Arduino system?   SunAir and SunAirPlus are 3rd Generation Solar Charging and Sun Tracking Boards designed by Dr. John C. Shovic at SwitchDoc Labs. You can use this board to power your projects and add a servo or stepper motor to allow it to track the sun using photoresistors to generate even more power! It incorporates a number of outstanding feat ...
Read more

›