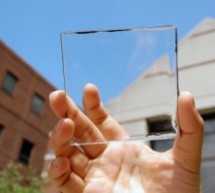 A team of Michigan State University (MSU) researchers has created a transparent solar concentrator able to turn any window (or other sheet of glass, such as the screen for a smartphone) into a photovoltaic solar cell. What makes this development different? The panel is truly transparent. Earlier attempts at building transparent solar cells resulted in panels with tinted glass and/or compromised visibility. ...
Read more

›
Ever wanted to build your own Solar Powered Raspberry Pi or Arduino system?   SunAir and SunAirPlus are 3rd Generation Solar Charging and Sun Tracking Boards designed by Dr. John C. Shovic at SwitchDoc Labs. You can use this board to power your projects and add a servo or stepper motor to allow it to track the sun using photoresistors to generate even more power! It incorporates a number of outstanding feat ...
Read more

›
This is a clock designed to keep accurate time (independent of atomic or GPS), display local sunrise, sunset and solar noon, and also adjust itself for daylight savings time. I wanted the clock to be easy to use and be flexible. The setting functions are menu-driven, you set each parameter one digit at a time (with live data validation) and you can abandon changes if you want. You can have 12 or 24-hour tim ...
Read more

›
Welcome to my solar charge controller tutorials series.I have posted two version of my PWM charge controller.If you are new to this please refer my earlier tutorial for understanding the basics of charge controller. This is project is entered to " 2015 Hackaday Prize ".If you want to support me and see the project in a new level,please follow and give skulls to my project @ hackaday.io.This will be very hel ...
Read more

›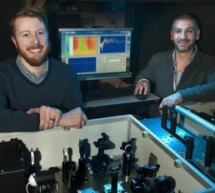 PORTLAND, Ore. -- Scientists have demonstrated a doubling of the number of electrons produced by carbon-based photovoltaic polymer potentially doubling the efficiency of any solar cell. The process called "singlet fission" produces "identical twin" electrons from a single photon, instead of the normal one, dramatically boosting the theoretical maximum output of solar cells. Instead of loosing energy to heat ...
Read more

›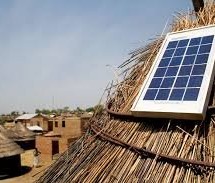 Hello, I have plans to build myself a solar powered wireless Geiger counter using a RH Electronics Arduino IDE Geiger counter connected via a serial connection through a logic level converter to a 3.3V ATmega328P-AU Pro MCU with an ESP8266 serial WiFi tranceiver to send the readings from the Geiger counter to radmon.org.I intend to connect the hardware together something like this, #include <SPI.h> #i ...
Read more

›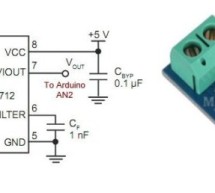 This is an updated version of Solar Panel Charge Controller Using Arduino. Solar Panel Battery Charge Controller Using Arduino Pictures of Power box and Arduino solar charge regulator: Charge Regulator with Power Box Connections to Regulator Inside the Box The output voltage of the ACS712 is 2.5V with no input while the spec sheet specifies 66 to 185 mV/A output sensitivity. That's a broad range and given t ...
Read more

›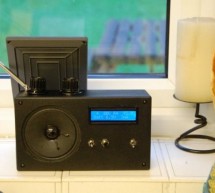 Solar charging, via the panel on the back. * 12 position switch to select channel number * Seek up / seek down controls and 'store' button * RDS display of call sign * Frequency display * Battery voltage display * Solar charging current display The software still needs a bit of attention. Its fine if the signal is good and RDS comes in quickly, but if not, then adjusting the volume or changing channel takes ...
Read more

›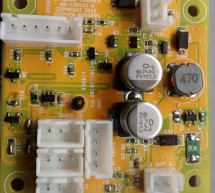 Introduction The project use a custom printed circuit board for the charge controller power management electronics, and requires an external Arduino pro mini to run the control firmware. The power management board design has the following features: PV input transient and reverse polarity protection Sensing for PV input voltage, converter output current, load current, and battery voltage. PV Back feed protec ...
Read more

›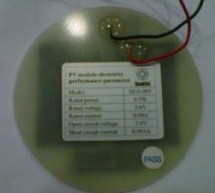 *NOTE* THIS PROJECT IS DONE BY A GROUP OF STUDENTS FROM SINGAPORE POLYTECHNIC. Telemetry - Solar Cells Our project is using Arduino with the ZigBee to transmit and receive data from the solar cell. Data will be shown in the LCD and the software called "X-CTU". Components used: 1 Arduino Uno 1 ZigBee Shield (Transmitter) 1 ZigBee (Receiver) 1 LCD Monitor 1 Solar Cell 1Resistor (Value may change) Instructions ...
Read more

›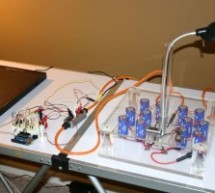 This instructable primarily shows how to control the charging voltage from a solar panel to an energy storage device (capacitors in this case). I showed how to construct the light previously http://www.instructables.com/id/Human-Powered-Light-from-my-book-Doable-Renewab/ Step 1: This solar panel can produce up to 18 volts, but my capacitor bank should never receive more than 15 volts.  I want to stop chargi ...
Read more

›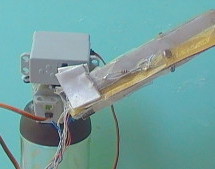 This is a simple solar tracker which automatically orients itself towards the sun or any bright source of light like the sun .If you place solar panels on this robot it can increase their productivity by 90 to 95 %. At first creating a solar tracking robot may sound complicated but it quite quickly becomes clear. As the title suggests it runs on the arduino board .This is a fun to do and low cost project. T ...
Read more

›