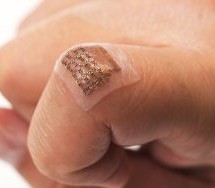 Scientists at the University of California San Diego created a new wearable ultrasound patch that non-invasively monitors blood pressure in arteries deep beneath the skin such as the jugular vein and carotid artery. The new patch could be helpful in detecting cardiovascular problems earlier on and with greater precision. In a proof-of-concept study, the patch performed as well as some invasive means to meas ...
Read more

›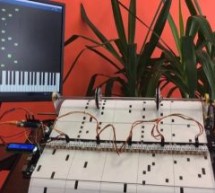 Musicians, makers and Arduino enthusiasts may be interested in a new project created by Max Danilin, showing a DIY automatic barrel piano, powered by an Arduino micro-controller and capable of outputing MIDI signals. A sheet is pulled under an array of 40 optocouplers using a hand crank and converted to sound using a MKR Zero board. "Old musical instruments use rather complex mechanisms with shafts projecti ...
Read more

›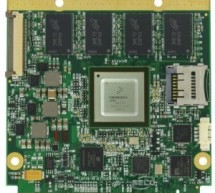 Seco Embedded Creators have launched the i.MX8M based Q7-C25 and i.MX8Quad based Q7-C26. Both can run Linux and Android, and are available in 0 to 60°C and -40 to 85°C models. The 5V modules have many similar features, but the Q7-C26 based on the more powerful, up to hexacore i.MX8Quad adds some extras such as SATA III support. The Q7-C25 utilizes NXP's dual- or quadc ...
Read more

›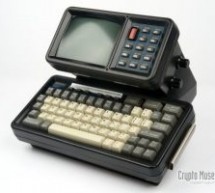 Ever miss the simple days of using a PC's LPT1 parallel port to bit-bang GPIO over 8 output pins and 4 input pins of the DB-25 connector? I sure do. My first design project as a BSEE graduate in 1993 was to design a LPT1 controlled test fixture for the Motorola MDT-9100-T data terminal (shown below). Those were the days. By multiplexing 12 parallel port pins into 74HC dip CMOS latches and transceivers my te ...
Read more

›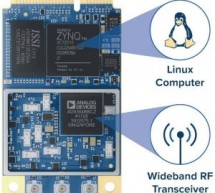 Epiq Solutions, a company from the USA, has included a new member of its Sidekiq line of Software-defined radio (SDR) add-on cards called the Sidekiq Z2. Dimensions of this card are only 51 x 30 x 5mm, the size of a full-size mini-PCIe card, the Sidekiq Z2 computer-on-module is advertised as "the world's smallest wideband RF transceiver + Linux computer in a product-ready module". ...
Read more

›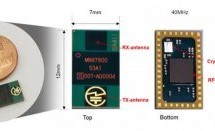 The Socionext MN87900 from Socionext is a powerful and low-power single-chip microwave sensor at 24GHz with sophisticated sensing capabilities like motion detection, speed and direction detection and so many, that can quickly find applications in the Internet of Things sensing applications. Unlike PIR sensors like the popular HR-SR501 that can detect motion to about 3 meters at about 120 angles and based on ...
Read more

›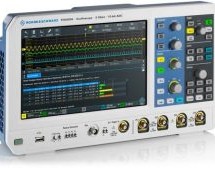 Signal analysis: quick results See small signal details in the presence of large signals The R&S®RTM3000 features a customized Rohde & Schwarz designed 10-bit A/D converter that delivers a four-fold improvement over conventional 8-bit A/D converters. The increased resolution results in sharper waveforms with more signal details that would otherwise be missed. One example is the characterization of s ...
Read more

›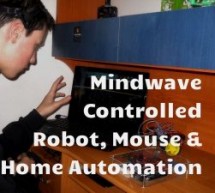 As a kid I always wanted to have a special ability, like moving objects with thoughts or flying. I tried to move objects with "the power of my mind" of course with no success. Well, yes, I was and I am a huge Star Wars fan, but I also like electronics and programming, so why not combine these two things to build an incredible project? You can find all parts, codes and libraries with links at the Hardware an ...
Read more

›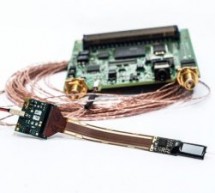 After $5.5 millions collaboration and a lot of work during the past four years of engineers at Imec, the next-generation electrodes called Neuropixels probe were designed to record hundreds of neurons in the brain. Imec is an international nano electronics research center dedicated to build and test powerful new devices for detecting neural activity within the brain. To understand how the brain operates, we ...
Read more

›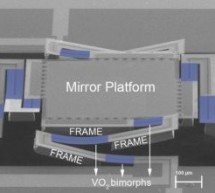 A joint research by the US Air Force Research Laboratory Sensors Directorate and Michigan State University have developed micro-electromechanical systems (MEMS) actuator based on smart materials, specifically vanadium dioxide (VO2). In the room temperature, Vanadium dioxide exhibits the Mott transition. It is a not-well-understood phenomenon known to occur in transition metal chalcogenides and transition me ...
Read more

›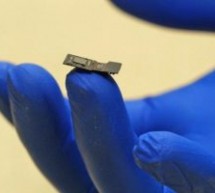 HOUSTON – (July 12, 2017) – Rice University engineers are building a flat microscope, called FlatScope TM, and developing software that can decode and trigger neurons on the surface of the brain. Their goal as part of a new government initiative is to provide an alternate path for sight and sound to be delivered directly to the brain. The project is part of a $65 million effort announced this week by the fe ...
Read more

›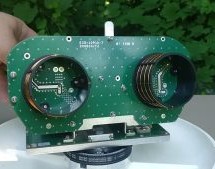 [SignalsEverywhere] has a lot of satellite antennas and he's willing to show them off — inside and out — in his latest video that you can see below. Using software-defined radio techniques, you can use these antennas to pull off weather satellite images and other space signals. A lot of these antennas are actually made for some commercial purpose like keeping ships connected to Inmarsat. In fact, the shipbo ...
Read more

›