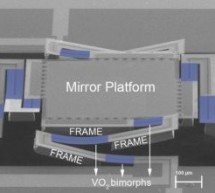 A joint research by the US Air Force Research Laboratory Sensors Directorate and Michigan State University have developed micro-electromechanical systems (MEMS) actuator based on smart materials, specifically vanadium dioxide (VO2). In the room temperature, Vanadium dioxide exhibits the Mott transition. It is a not-well-understood phenomenon known to occur in transition metal chalcogenides and transition me ...
Read more

›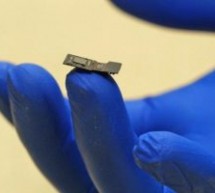 HOUSTON – (July 12, 2017) – Rice University engineers are building a flat microscope, called FlatScope TM, and developing software that can decode and trigger neurons on the surface of the brain. Their goal as part of a new government initiative is to provide an alternate path for sight and sound to be delivered directly to the brain. The project is part of a $65 million effort announced this week by the fe ...
Read more

›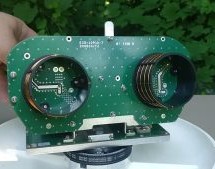 [SignalsEverywhere] has a lot of satellite antennas and he's willing to show them off — inside and out — in his latest video that you can see below. Using software-defined radio techniques, you can use these antennas to pull off weather satellite images and other space signals. A lot of these antennas are actually made for some commercial purpose like keeping ships connected to Inmarsat. In fact, the shipbo ...
Read more

›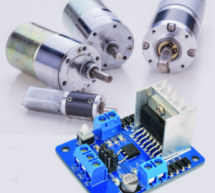 It can be controlled through logic levels to set the speed and the direction of the rotation of CC brushed motors and stepper motors; outputs have LEDs indicating the rotation direction. The circuit board we are presenting this time is based on the dual-bridge driver L298N, in a traditionally mounted version in a Multiwatt container with 15 staggered pins; it has two terminal blocks for attaching to DC moto ...
Read more

›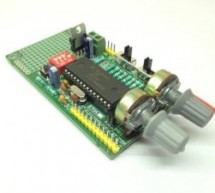 This project made using MC3PHAC from NXP Semiconductor. The project generates 6 PWM signals for 3 Phase AC Motor controller. It's very easy to make professional VFD combining with Intelligent Power Module (IPM) or 3 Phase IGBT/MOSFET with Gate driver. The board provides 6 PWM signals for the IPM or IGBT Inverter and also brake signal. Also this board works in stand-alone mode and doesn't require any softwar ...
Read more

›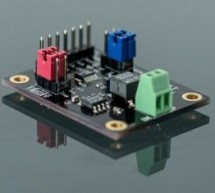 The isolated SPI module is designed for applications, where SPI signals need to be transferred over longer distances than usually. It is based on Linear's LTC6820. The board is designed as two layer stack-up, with GND plane on the bottom layer and signal traces and components at the top layer. Signals and power are supplied over standard 100mil (2.54mm) pitch IDC header. Specification Dimension: 40.005 mm x ...
Read more

›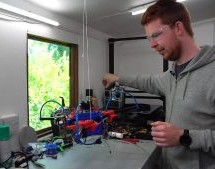 You've got to hand it to [Tom Stanton] – he really thinks outside the box. And potentially outside the atmosphere, to wit: we present his reaction control gas thruster-controlled drone. Before anyone gets too excited, [Tom] isn't building drones for use in a vacuum, although we can certainly see a use case for such devices. This is more of a hybrid affair, with counter-rotating props mounted in a centrally ...
Read more

›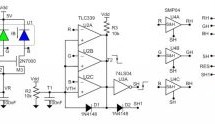 The Design Idea in Figure 1 is a color detector capable of generating an RGB triplet over a high dynamic range, a useful attribute for machine vision applications. The circuit implements auto-exposure control to achieve this. Thus, RGB values for a subject are invariant over a range of light intensity. The three common-cathode RGB photodiodes (U1) are reverse‑biased and pre-charged to VR (typically 0.5V) th ...
Read more

›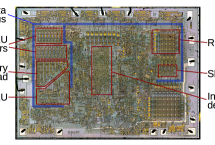 A computer's arithmetic-logic unit (ALU) is the heart of the processor, performing arithmetic and logic operations on data. If you've studied digital logic, you've probably learned how to combine simple binary adder circuits to build an ALU. However, the 8008's ALU uses clever logic circuits that can perform multiple operations efficiently. And unlike most 1970's microprocessors, the 8008 uses a complex car ...
Read more

›
I²C vs SPI Today, at the low end of the communication protocols, we find I²C (for 'Inter-Integrated Circuit', protocol) and SPI (for 'Serial Peripheral Interface'). Both protocols are well-suited for communications between integrated circuits, for slow communication with on-board peripherals. At the roots of these two popular protocols we find two major companies – Philips for I²C and Motorola for SPI – and ...
Read more

›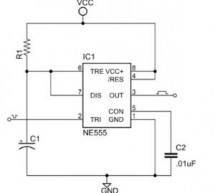 The 555 timer was introduced over 40 years ago. Due to its relative simplicity, ease of use and low cost it has been used in literally thousands of applications and is still widely available. Here we describe how to configure a standard 555 IC to perform two of its most common functions - as a timer in monostable mode and as a square wave oscillator in astable mode. 555 Signals and Pinout (8 pin DIP) Figure ...
Read more

›
In numerous RF synthesizer chips lies an inverter with input and output pins for making a reference crystal oscillator clock. I built some discrete chip inverter xtal oscillators with 74HC series logic gates to better examine them. You'll quickly recognize the oft-used Pierce oscillator topology with 1 trimmer capacitor to tweak the fundamental frequency which might vary from factors like crystal aging and ...
Read more

›