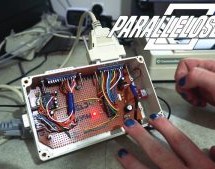 After a youth spent playing with Amigas and getting into all sorts of trouble on the school computer network, I've always had a soft spot in my heart for hardware from the 80s and 90s. This extends beyond computers themselves, and goes so far as to include modems, photocopiers, and even the much-maligned dot matrix printer. My partner in hacking [Cosmos2000] recently found himself with a wonderful Commodore ...
Read more

›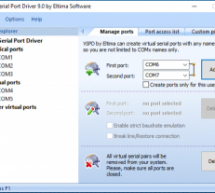 Serial communication was once the most widely used method of transferring data between computers. Many computing devices that you have used over time employ serial communication. Some of the terms associated with this type of data transfer are FTDI chip, COM interface, the RS232 protocol, and serial port. Serial communication refers to data that is electronically sent and received a single bit at a time. It ...
Read more

›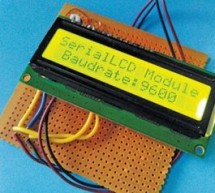 In most electronic systems, it is necessary to provide information in the visual form for a convenient user interface. The most commonly used displays in electronic systems are LED, LCD and TFT. Amongst these, an LCD display is the most cost-effective solution as it can display alphanumeric characters along with special user-defined symbols. It also contains an integrated controller which frees up the main ...
Read more

›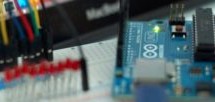 This is something I use all the time, so I figured I would share it with you. Controlling an Arduino over serial can be extremely simple if you let it, and extremely useful if you know how to use it. Many languages such as Processing and ActionScript 3 (with a proxy) have ways to communicate over serial, and typically you see people using this so they can display the output of an Arduino, or use firmata to ...
Read more

›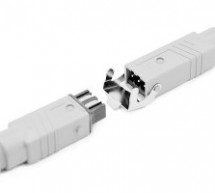 A word "versatility" describes well know series Hirschmann ST (STA) perhaps the besgt. ST connectros are universal because as for paramaters, they´re sufficient for majority of applications (16A/250VAC) and they maintain a decent compcáctness. At the same time, they´re available in many versions (M/F, panel/ cable) , so we can create a desired combination – cable/cable, cable/panel. ST connectors have 2,3,4 ...
Read more

›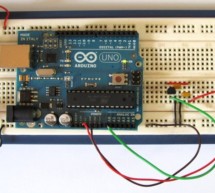 The Arduino reads temperature from a MCP9700 temperature sensor IC and displays the temperature in the Arduino IDE serial monitor window. Also see the Arduino LCD thermometer tutorial (tutorial 14). Prerequisites Complete Tutorial 9: Using the Arduino Serial Port before attempting this tutorial. Components Besides an Arduino Uno board, USB cable, wire links and a breadboard, you will need: Qty Part Designat ...
Read more

›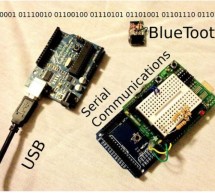 At this point you should have a robot that can think on its own, we need to be able to tap into its thought process. See what he sees. Make some of his decisions for him. in essence, we need to be able to guage his intelligence to make him more intelligent and increase his efficiency. With serial communications we can do two things: We can either send commands or receive data. Here are some examples to use ...
Read more

›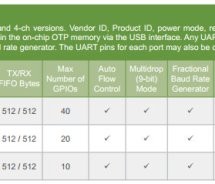 Exar has announced a new family of USB to serial bridge devices for industrial applications. The XR21B142x family interfaces with RS-232 or RS-485 serial networks. The XR21B1420, XRB21B1422, and XRB21B1424 provide 1, 2, and 4 UART channels respectively. The XRB21B1421 provides a single channel UART and uses the native operating system HID (Human Interface Device) driver. The XR21B142x devices are fully comp ...
Read more

›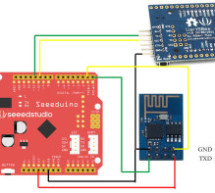 Overview ESP8266 is a highly integrated chip designed for the needs of a new connected world. It offers a complete and self-contained Wi-Fi networking solution, allowing it to either host the application or to offload all Wi-Fi networking functions from another application processor. ESP8266 has powerful on-board processing and storage capabilities that allow it to be integrated with the sensors and other a ...
Read more

›
This is an introduction on how to setup, make a basic connection, and send data to and from an Arduino using Bluetooth! Bluetooth is great for transmitting data over medium distances and what's more, Arduino just treats it like a serial data connection. This means that we can use the Serial Library. That's a nice thing to have. But what to pair the bluetooth to? And how do we do that? This covers all that. ...
Read more

›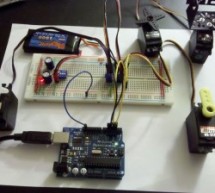 I'm going to show you how to use your Arduino to control up to 12 servos at once with minimal jitter.  Using a simple serial interface you can control the position of up to 12 servo channels.  Up to 10 snapshot positions can be saved and played back at any time.  Start up values for each servo can be saved as well. There are two major parts to the application.  The first part I will discuss is the firmware ...
Read more

›
 glossary A B C D E F G H I J K L M N O P Q R S T U V W X Y Z A ACCELEROMETER: tutorial on using the Memsic 2125 accelerometer with Arduino/Freeduino ACCELEROMETER: another post on using the Memsic 2125 Rad*o Sha*k variant accelerometer with Arduino/Freeduino ACCELEROMETER: article on using the LIS3LV02DQ 3-axis accelerometer with Arduino/Freeduino ACCELEROMETER: an excellent article on using the ADXL330 wi ...
Read more

›