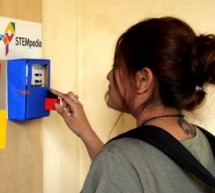 Now, you can easily track attendance and clock working hours with the help of this easy and fun to make DIY fingerprint scanner! We'll be using ThingSpeak to store and retrieve the data. All you require is a cardboard piece, some colored paper, a fingerprint sensor, evive, and lots of DIYing! Ready for some scanning and tracking? Hop on board! https://youtu.be/8OAUpP4l9-w Step 1: Components Required Hardwar ...
Read more

›
https://youtu.be/9F9EUaXhj5M Ordinary digital cameras work by using a large array of light sensors to capture light as it is reflected from an object. In this experiment, I wanted to see whether I could build a backwards camera: instead of having an array of light sensors, I have just a single sensor; but I control each of 1,024 individual light sources in a 32 x 32 LED matrix. The way it works is that the ...
Read more

›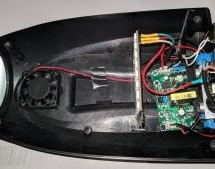 If you've got a party coming up and are looking to add a little bit of excitement, you might be interested in this recent project from [Gav Lewis]. The build is based on a commercially available party light, but with some upgraded components the final product is brighter and more dynamic than it was stock. Realistically, [Gav] has changed out almost every component of this light except for the enclosure and ...
Read more

›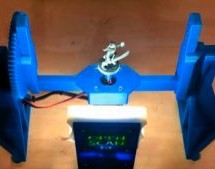 The OpenScan project has been updated quite a bit since its inception. OpenScan is an open source, Arduino or Raspberry Pi-based 3D scanner for small objects that uses 3D printed hardware and some common electronic components to create 3D scans using photogrammetry; a process by which a series of still images from different angles are used to create a 3D point cloud of an object, which can then be used to g ...
Read more

›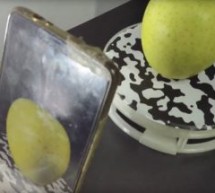 Using the power of Arduino and utilising the camera and powerful performance of a smartphone QLRO has created a fantastic 3D scanner aptly named the AAScan. Check out the video below to learn more about the Android 3D scanner which is open source and fully automated. "I've designed my own 3D scanner! So, what's different between this and many other designs on Thingiverse? First, it is minimalist. It only in ...
Read more

›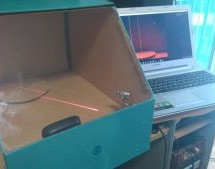 FabScan is an open-source, do-it-yourself 3D laser scanner.It started out as a Bachelor's thesis by Francis Engelmann, supervised by René Bohne. You can find official project here. I made my own box from MDF hood sheets and use different hardware parts.I decided to make this guide to show to you my work. All credits for Arduino software and computer application goes to FabScan team, so thank you very m ...
Read more

›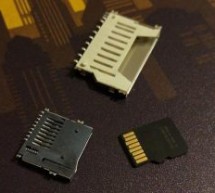 Some time ago I sourced a number of very cheap SD card sockets from China for a hobby project I was working on. Sadly, when it came to PCB design, I couldn't find the footprints for this particular socket anywhere – the part being a proprietary invention of the factory rather than a cheap knockoff of a reputable brand like Amphenol or Molex for which drawings are readily available off of snapeda.com. Turns ...
Read more

›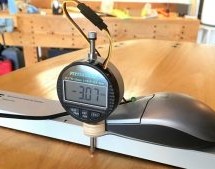 [Ryan Schenk] had a problem: he built the perfect surfboard. Normally that wouldn't present a problem, but in this case, it did because [Ryan] had no idea how he carved the gentle curves on the bottom of the board. So he built this homebrew 2D-scanner to make the job of replicating his hand-carved board a bit easier. Dubbed the Scanbot 69420 – interpretation of the number is left as an exercise for the read ...
Read more

›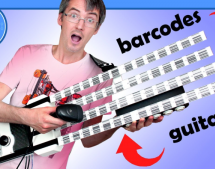 One of our favorite things about the rise of hobbyist development ecosystems such as the Arduino is that it's now possible to make a MIDI controller out of almost anything, as long as you have the the shields and the dedication. We're glad that [James Bruton] takes the occasional break from making robots to detour into instrument making, because his latest creation turns it up to 11. This awesome guita ...
Read more

›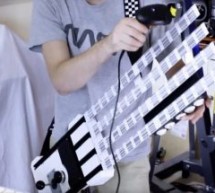 Maker and 3D printing enthusiast James Bruton has created a new project in the form of a barcode scanner MIDI guitar. Using parts from old arcade machines and the little Arduino programming and an Arduino MEGA with a USB host shield and a MIDI shield, the unique musical instrument uses barcodes to create sounds. Watch the demonstration video below to learn more and see the barcode scanner MIDI guitar inacti ...
Read more

›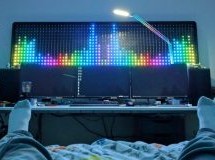 The various displays and interfaces in Star Trek, especially The Original Series, were intentionally designed to be obtuse and overly complex so they would appear futuristic to the audience. If you can figure out how Sulu was able to fly the Enterprise with an array of unlabeled buttons and rocker switches, we'd love to hear it. But one area of the ship where this abstract design aesthetic was backed off a ...
Read more

›
USB 3.0—Everything you need to know In the last 14 years, the Universal Serial Bus (USB) has become the standard interface to connect devices to a computer. Whether it's an external hard drive, a camera, the mouse, a printer, or a scanner, the physical connection to transfer data between devices generally is a USB cable. The interface is indeed universal. USB technology has been under development since 1993 ...
Read more

›