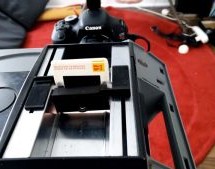 Photographic slides were popular in the middle part of the 20th century, but are long forgotten now. If you've found a handful in a dusty attic, you might consider sending them away to be digitized professionally, or using a flatbed scanner at home. [Bryan Howard] found himself with over 200,000 slides, however, so that just wouldn't do. Instead, he endeavored to build an automated scanner of his own.  Like ...
Read more

›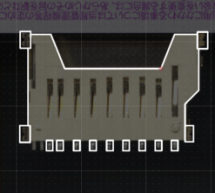 Some time ago I sourced a number of very cheap SD card sockets from China for a hobby project I was working on. Sadly, when it came to PCB design, I couldn't find the footprints for this particular socket anywhere - the part being a proprietary invention of the factory rather than a cheap knockoff of a reputable brand like Amphenol or Molex for which drawings are readily available off of snapeda.com. Turns ...
Read more

›
If you're like me, you don like buying stuff that's ready-to-go, but rather build one yourself. We usually spend more money, but it's way more satisfying ? I really didn't want to buy an overly expensive 32ch FPV LCD receiver, so I made my own DIY 32ch FPV 5.8ghz LCD, that is compatible with EVERY transmitter on the market now. Lets begin! First, crack open that LCD, and look what's inside. I desoldered the ...
Read more

›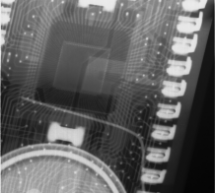 In some previous posts I talked about getting an x-ray head working, reverse engineering an x-ray sensor, and working with LinuxCNC.  In this post I put them all together so that I can take a bunch of x-ray snapshots across an entire PCB.  This allows me to more quickly reverse engineer PCBs. Problem: with my previous work I can take a PCB x-ray at fairly high resolution (see bond wires like above) but the ...
Read more

›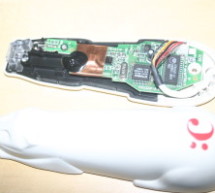 I've had a cuecat barcode scanner sitting around for over 10 years. Basically it connects to a PS2 port (apparently there is a USB version) like a keyboard and spits out a barcode when scanned. Nice!. The annoying thing is that it is "encrypted". What I set out to do is; - unencrypt the barcode in software on the arduino - i didn't want to cut into the Cuecat in case I broke it, not hard to replace, but tha ...
Read more

›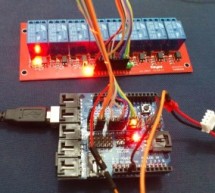 This time I'll show how I used an Arduino to control a relay module with eight channels. Arduino in offers several advantages such as: - Open source; - Easy programming; - You can assemble your own board; - Is supported on various forums on the Internet; - Has several "shields" (facilitates the use of it with sensors, for example.) - Among others. The idea I had was to create a simple programmable hardware. ...
Read more

›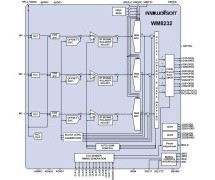 Description The WM8232 is a 16-bit analogue front end/digitiser IC which processes and digitises the analogue output signals from CCD sensors or Contact Image Sensors (CIS) at pixel sample rates of up to 35MSPS. The device has three analogue signal processing channels each of which contains Reset Level Clamping, Correlated Double Sampling (also Sample and Hold), Programmable Gain, Automatic Gain Control (AG ...
Read more

›
Maker Alessandro Grossi sent us this great DIY build for a 3D scanner built using a laser, a DSLR, and an Arduino controller. Allesandro is a Mechanical Engineer, holding a Ph.D. in product design. His day job involves helping designers and manufacturing firms develop and optimize products by means of FEM analisys and Computational fluid dynamics. This is just what he does for fun. You can read the project ...
Read more

›