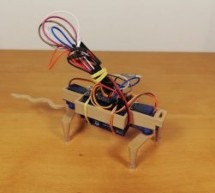 Hello! My name is David, I am a 14-year-old boy living in Spain and this is my first Instructable. I have been building robots and fixing old computers for some time now and my robotics teacher told me that it was good time to start sharing with other people what I have learnt. So here we go! One day a friend of mine gave me a 3D model to build a robot and some components: One arduino nano microcontroller a ...
Read more

›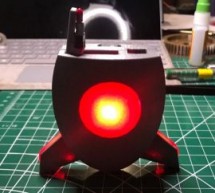 Over the years, I have built many robotic projects and most of it run by an Arduino so let me explain a little bit about this amazing technology. Arduino is a microcontroller board, has up to 14 digital input/output pins (of which 6 can be used as PWM outputs), 6 analog inputs or more, this allows Arduino to read the input from sensors in the real world in real time and react accordingly by controlling a se ...
Read more

›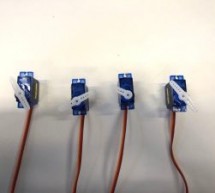 https://youtu.be/bP358pV-vVY Here's how to build a simple robotic arm with a gripper using popsicle sticks, an Arduino, and a few servos. Supplies: Feel free to use similar materials or whatever you already have. (e.g. cardboard instead of popsicle sticks) Materials: 14 Popsicle Sticks4 Micro Servos (with their horns and screws)4 Rotary Potentiometers1 Half Size Breadboard1 Arduino Uno1 6-Volt Battery Pack2 ...
Read more

›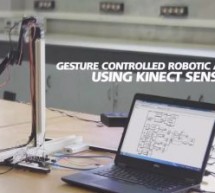 This is a Simulink Model to Control a Robotic Arm By Gestures that are captured using Kinect. A Robotic Arm is developed using Servo Motors. Step 1: Things Used in This Project https://youtu.be/Z4z3K5SwySE Hardware components: Arduino Mega 2560Microsoft Kinect for Xbox 360Microsoft Xbox Kinect AdapterAdafruit Servo MotorSparkFun USB to Serial Breakout - FT232RLGripperSolderless Breadboard Full SizeJumper wi ...
Read more

›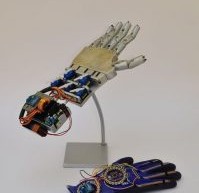 https://youtu.be/efO-ooyS-mo This is my school project for the 5th year of high school (I'm Italian, we have 5 years of high school). It consists in an artificial hand controlled by a glove with flex sensors. The artificial hand reproduces the movements of the hand with the control glove, wirelessly. The hand and the glove works both with Arduino. I just wanted to share my work for everyone interested :) Th ...
Read more

›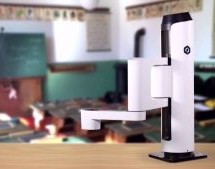 Shenzhen Yuejiang Technology Co. Ltd ("Yuejiang") is a leading robot arm solution provider in China. Yuejiang is established in July 2015 in Shenzhen, China by 5 dedicated robotics engineers with the mission of facilitating the development and upgrading of the industrial robotic arms solutions in China and continuously developing the extensive applications in this arena. Yuejiang's newest product is Dobot M ...
Read more

›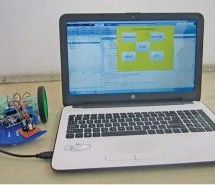 This project presents the implementation of a MATLAB based graphical user interface (GUI) to control the movement of a robotic car. The commands to move the car in forward, reverse, right and left directions are sent from the GUI and processed by Arduino Uno board mounted on top of the car. Authors' prototype is shown in Fig. 1. MATLAB GUI based robotic car Circuit and working In this project, ...
Read more

›
Nowadays, manual labor is being reduced at big scale industries and factories to increase efficiency and gain profit by installing robots that can do repetitive works. A onetime installation of such a device may cost a huge amount, but in the long run, will turn out to be more profitable that manual labor. Out of the lot, a simple robotic arm is one of the most commonly installed machines. We are introducin ...
Read more

›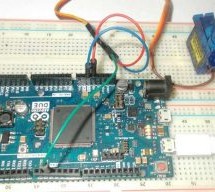 As discussed earlier, Arduino Due is an ARM controller based board designed for electronic engineers and hobbyists. This DUE board can be used for making CNC machines, 3D printers, robotic arms etc. All these projects have a common feature that is Position Control. Any of these projects needs accuracy towards their position. Accurate positions in these machines can be achieved by Servo Motors. In this sessi ...
Read more

›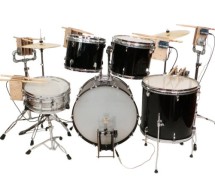 For years I have been telling anyone who listens that I was going to build a robotic drum. Most people kind of shrugged indifferently. Even as I built it, most people kind of glanced over at it and conveyed doubtfulness. It seemed like no one but myself was convinced of just how awesome it was going to be. I received a lot of snarky comments about how I was making a strange annoying noise maker. When I fina ...
Read more

›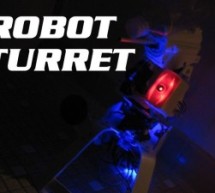 Here I will show you an overview on how to make a robotic talking turret, loosely based off of the turrets from the popular game, Portal. This instructable should help anyone wanting to do an animatronics project. For more detailed pictures, go to: http://razorconcepts.net/turret.html This project require some experience with tools, electronic circuits, and maybe a little programming. Here is a sample video ...
Read more

›
Tools: Hot Glue Gun Laptop with Arduino software 22 awg hookup wire (black, red, yellow) wire strippers usb cable drill 1/16th drillbit exacto knife Parts: 2 tongue depressors 1 clothespin 1 rubber-band 1 dart 1 cup (paper or plastic) 1 arduino 1 breadboard 1 led 1 momentary button switch 1 22k ohm resister 1 0.1uf capacitor 1 10k ohm resister 1 infra red sensor Step 1: Assemble the crossbow 1) hot glue the ...
Read more

›