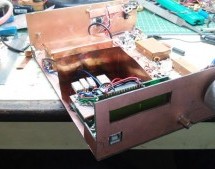 (A better, higher resolution diagram can be downloaded here: from my G Drive) If you don't want to read this long long write-up, here is a summary: This spectrum analyzer costs less than $100 to make. It is just a superhet radio that has a log amp where the speaker should have been. You can hack it. It has an Arduino. Works as well as a commercial spectrum analyzer. In some ways, even better. Works only upt ...
Read more

›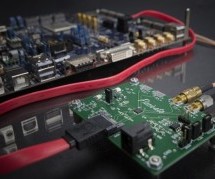 For the first time in history, a prototype radio has been created that is claimed to be completely digital, generating high-frequency radio waves purely through the use of integrated circuits and a set of patented algorithms without using conventional analog radio circuits in any way whatsoever. This breakthrough technology promises to vastly improve the wireless communications capabilities of everything fr ...
Read more

›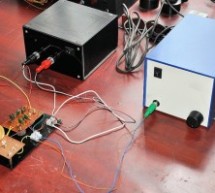 This is simple radio receiver project which is capable to receive aviation radio voice signals which are transmit between 118MHz to 138MHz in AM (A3E). We got initial idea of this project by reading Sverre Holm's (LA3ZA) article about "cheap VHF receiver project For more detail: VHF AIRCRAFT RADIO COMMUNICATIONS RECEIVER ...
Read more

›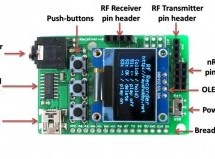 Features ATmega328p @ 3.3V, 8MHz, with CH340G USB-serial converter and Arduino bootloader. Programming in Arduino using the on-board mini-USB port. One 128×64 OLED display, three tactile buttons. 20mm coin battery holder, and slide switch to select between USB or battery power. Pin headers for plugging in 433/315 MHz RF transmitter and receiver modules, and MOSFET power switches for them. 3.5mm audio jack t ...
Read more

›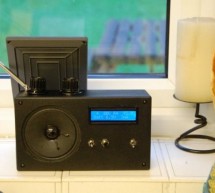 Solar charging, via the panel on the back. * 12 position switch to select channel number * Seek up / seek down controls and 'store' button * RDS display of call sign * Frequency display * Battery voltage display * Solar charging current display The software still needs a bit of attention. Its fine if the signal is good and RDS comes in quickly, but if not, then adjusting the volume or changing channel takes ...
Read more

›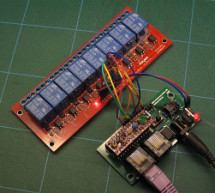 I've settled on the lighting industry standard of DMX as my overall control protocol as I explore the world of blinky lights.  This universal control method is electrically robust, radio transmissible, and flexible enough for my needs (not to mention the needs of major concert, theatrical, and entertainment venues.)  There are a variety of DMX sequence controllers from free to thousands of dollars. To that ...
Read more

›
I was looking for a way to handle wireless communications between two Arduino boards. Other options like Xbee or Bluetooth were going to cost $50 to over $100. Then I found a cheap RF transmitter and receiver at Sparkfun. The total cost is only $9! Here are a few limitations to RF solution: Communications is only one way. If you wanted two way communications you'd need to buy two receivers and two transmitt ...
Read more

›
This project used the Si470x FM radio receiver and an ardurino to make an over the counter kitchen radio. These parts had been purchased for a different build that unfortunately met a premature end. The concept for this project is simple. Play my favorite news and music radio stations while having a form factor that does not take up space on the kitchen counter. I have a small push button that toggles betwe ...
Read more

›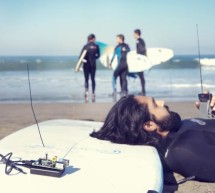 This simple hack turns your Raspberry Pi into a powerful FM transmitter! It has enough range to cover your home, DIY drive-in movie, a high school ball game, or even a bike parade (depending on the stragglers). PiFM software not only boldly enhances the capability of your Pi, but does so with nothing more than a single length of wire. This hack starts with the absolute minimum you need to run a Raspberry Pi ...
Read more

›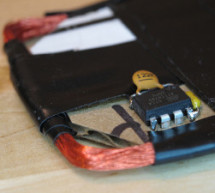 Description: ATA5577 RF proximity card is one of many cards in one, using ATMEL5577 chip packages. Because of its unique stability of the chip performance, and encryption performance (multi-level authorization), the smart key lock for induction, the channel system, time and attendance, identification, property identification, process control, parking, logistics, animal identification, identification, indust ...
Read more

›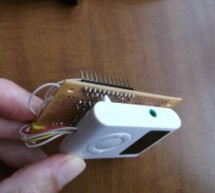 If you have read my first blog on the topic, than you already know what I'm experimenting with. Low price FM Radio, build with TDA7088 / YD 9088. It was obvious, that technology from the early 90-x is outdated. I mean, simple "search and hold" function of the radio. Scan function works only one way, up in the frequency. After switching power "on/off" you have to tune it again on your preferred radio wave. Y ...
Read more

›
After I finished my last project,  I coudn't stop thinking how to build an AM receiver, that would also operate in conjunction with my little friend Arduino. To minimize a workload and complexity, especially with RF part of the circuitry, I come up to conclusion, that SDR (Software Defined Radio) is the best choice for hobbyist level project. There are 4 major functional parts so far ( work in progress! ): ...
Read more

›