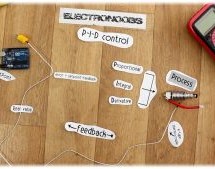 What's up my friends, welcome back. What I want, is the aluminum block below to have let's say, exactly 100 degrees. I'll control the real temperature using a K type thermocouple. To read the data I'll use the MAX66 75 breakout module and control the PID algorithm with and Arduino. Finally, to apply power we will make a small circuit using a MOSFET or maybe a TRIAC in case of high AC voltages. This will be ...
Read more

›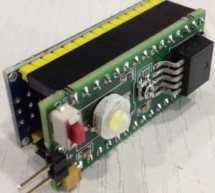 1A Constant current LED driver shield for Arduino Nano has been designed for verity of LED related applications. The shield provides accurate LED current sink to regulate LED current in a string of LEDs or single LED. The LED current is mirrored from the current flowing from the RSET Preset PR1. On board 1W LED is used for testing purpose. External high Wattage LED or multiple LED string can be connected by ...
Read more

›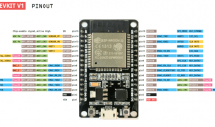 This tutorial is about pinout of the ESP32 development board, especially for ESP32 devkit. ESP32 devkit consists of ESP-WROOM-32 module. There are many versions of ESP32 chip available in the market. But ESP32 devkit uses ESP-WROOM-32module. But the functionality of all GPIO pins is the same across all ESP32 development boards. I find many people searching online about this development ...
Read more

›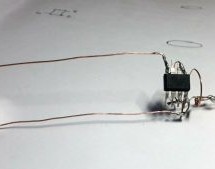 Entries into the Circuit Sculpture Contest tend to be pretty minimalist by nature, and this LED candle by [Amal Mathew] is a perfect example. The idea here was to recreate the slim and uncomplicated nature of a real candle but with a digital twist, and we think he's pulled it off nicely with a bare minimum part count and exaggerated wire length that gives it the look of a thin pillar candle. To give the LED ...
Read more

›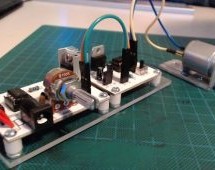 Further to my instructable 12V NE555 PWM Controller for Under $3 I have designed and built a simple and cheap DC Motor Direction Controller that can either be used with the PWM Controller, for speed control or by itself with a 12V power supply. I designed this DC Motor Direction Controller so that I could give direction control to DC motors that I am building into mini tools (drill, lathe, table saw, solder ...
Read more

›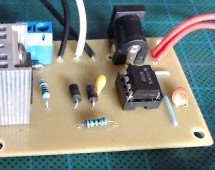 While making my mini table saw I bought a 12 V motor speed controller module from eBay. Fair enough, I thought ... that was an easier and straight forward solution. But then I decided to make my own. I did some hunting around on the interweb and found a pretty good starting point in Circuits Today, but then, I needed to make some modification and tweaking of the circuit. I wanted to add in a toggle switch, ...
Read more

›
As the hardware is at the point of initial release, but the firmware and GUI aren't quite there yet, I decided that it would be prudent to split off the firmware and GUI components into their own GIT repositories. Tracking all files in the same repository was convenient through the initial stages of project development, but splitting them allows for more targeted releases and will likely make contributions ...
Read more

›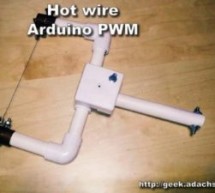 Hardware components: Arduino UNO & Genuino UNO × 1 Atmel ATTiny85 × 1 DigiSpark × 1 Plastic box for electronics × 1 Jumper wires (generic) × 1 IRF530 × 1 Resistor 1k ohm × 5 Resistor 100 ohm × 2 Single Turn Potentiometer- 10k ohms × 1 BC547 × 2 LED (generic) × 1 7812 × 1 Hot wire foam cutter × 1 STORY I did the hot wire foam cutter previously but I missed the temperature control. So that's why I ...
Read more

›
The objective of this post is to explain how to fade a LED with the ESP32, using the LED PWM functionalities. Introduction The objective of this post is to explain how to fade a LED with the ESP32, using the LED PWM functionalities of the microcontroller. I will be using DFRobot's FireBeetle ESP32 board to perform the tests. Since the board as a built in LED, no external hardware will be needed. Note that a ...
Read more

›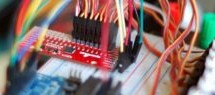 This is something we have been asked a lot about. How do I control a ton of Servo motors with my arduino? Well… using the TLC5940 is one way. And this nice break outboard from sparkfun makes connecting a ton of servos easy. The output pins on the board are all setup and spaced to allow you to just solder some male headers to it and plugin some servo cables. Why Do I need something special to control them? F ...
Read more

›
This LED DIMMER is an Arduino Uno based PWM (Pulse Width Modulation) circuit developed to get variable voltage over constant voltage. The method of PWM is explained below. Before we get start building a 1 Watt LED Dimmer circuit, first consider a simple circuit as shown in figure below. Now if the switch in the figure is closed continuously over a period of time then the bulb will continuously ON during tha ...
Read more

›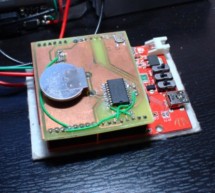 I bought a small aquarium (54l) as an impulse buy and I needed some lights for it, so naturally I wanted to use LEDs. I also needed a timer for the lights. I also wanted the lights to fade in and out when they were going on or off as a cool effect. I ordered four Cree XP-G R5 LEDs (cool white, apparently too warm of a light will cause algae growth) and a one amp (switching) constant current supply (with PWM ...
Read more

›