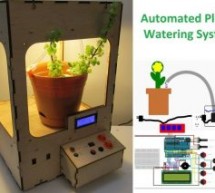 House Plant Babysitter Going away from a while? Need something to babysit your house plants?This box will automatically deliver an adjustable volume of water to four plants (or less) every day, or once every "x" day (up to seven days). A micro controller handles the time tracking and 120AC switching (via a relay). The relay powers a fountain pump which functions as the water delivery system. Step 1: Materia ...
Read more

›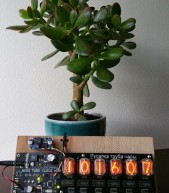 If you've poked around the internets where electronics hobbyists collect, it is likely that you are acutely aware of our incontrovertible affinity for building timekeeping clocks.  It is similarly unlikely that you have been able to evade the plenitude of nixie tube based projects.  There is a reason for this. Nixie tubes are cool.  They have great aesthetic appeal with their difficult-to-photograph, warm o ...
Read more

›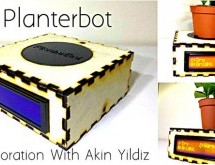 Hello everyone ! Please vote for me in the tech contest! In this instructable I am collaborating with Akin Yildiz an instructables author that creates instructables that help plants grow you should really go check out his account: http://www.instructables.com/member/Akin+Yildiz/ The planterbot is a plant monitoring robot. It uses capacitance for sensing moisture from the plant instead of using the usual soi ...
Read more

›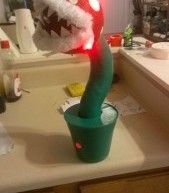 We are going to make an Arduino control LED Piranha Plant :] Step 1: What you'll need Arduino Uno 9 Resisters 9 LEDs - Red, Yellow, Orange is best since they need less amperage PIR sensor 9v battery arduino wall plug (you'll be cutting the connection so that you can connect it to the battery. 12v plug in will over heat the arduino) LOTS of wire Plant plot of your choice - plastic is easiest 8in styrofom bal ...
Read more

›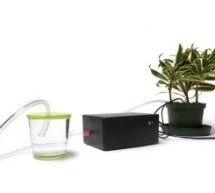 Plants liven up any space by adding a sense of airiness and life. That is - of course - when you don't forget to water them, and they shrivel up and die. I am very bad at remembering to water plants. That is why I built this self-watering plant to do it for me. Using a soil sensor, and an Arduino-controlled water pump, I have created a system that will never forget to do it. Instead of remembering to water ...
Read more

›