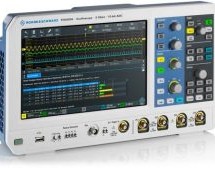 Signal analysis: quick results See small signal details in the presence of large signals The R&S®RTM3000 features a customized Rohde & Schwarz designed 10-bit A/D converter that delivers a four-fold improvement over conventional 8-bit A/D converters. The increased resolution results in sharper waveforms with more signal details that would otherwise be missed. One example is the characterization of s ...
Read more

›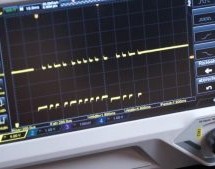 There was a time when an intercom was simply a pair of boxes with speakers joined by a couple of wires, with an audio amplifier somewhere in the mix. But intercoms have like everything else joined the digital age, so those two wires now carry a load of other functionality as digital signalling. [Aaron Christophel] installs these devices for a living, and has posted a fascinating reverse engineering vid ...
Read more

›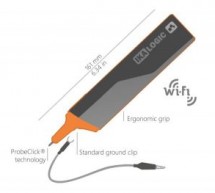 Author: Maurizio Di Paolo Emilio IkaScope is a wireless oscilloscope probe that allows to observe the change of electrical signals over time. The probe is a handheld device, portable and fits perfectly in the hand and pocket. By using high-speed Wi-Fi connection, IkaScope wireless oscilloscope probe communicates with laptop, tablet or smartphone to share the acquired data on the screen. The IkaScope wireles ...
Read more

›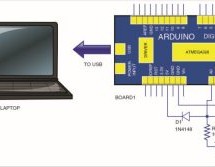 Oscilloscopes are an essential tool for electronics hobbyists and professionals to verify that their designs would work as expected. PC-based oscilloscopes score over standalone oscilloscopes due to their compact size, low cost and ability to do offline analysis. Here we describe how you can make your own oscilloscope at a very low cost using your PC and an Arduino board as the hardware for signal acquisiti ...
Read more

›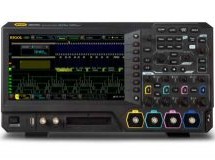 Rigol Technologies announces a significant addition to its UltraVision II family of oscilloscopes with the introduction of the New MSO5000 . The core of RIGOL's UltraVision II architecture is its Phoenix chip-set. Two custom ASICs provide analog front end and signal processing performance. These chips are surrounded by a high performance hardware design including Xilinx Zync-7000 SoC, Dual Core ARM-9 Proces ...
Read more

›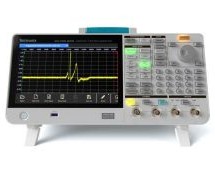 Tektronix, Inc., a leading worldwide provider of measurement solutions, announced that it has redefined the arbitrary/function generator (AFG) with the introduction of the AFG31000 series. A completely new design, the AFG31000 features many key firsts including the industry's largest touchscreen and new user interface that will delight engineers and researchers who need to generate increasingly complex test ...
Read more

›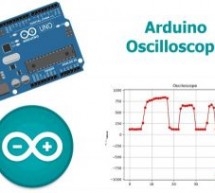 Arduino Based Real-Time Oscilloscope The Oscilloscope is one of the most important tools you will find on the workbench of any electronics engineer or maker. It is primarily used for viewing waveform and determining voltage levels, frequency, noise and other parameters of signals applied at its input that might change over time. It is also used by embedded software developers for code debugging and technici ...
Read more

›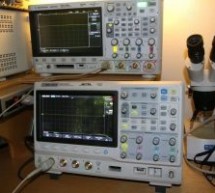 I've had a Siglent SDS1102CML two channel 100 MHz bench scope here for the last two years. I demand a lot from my test equipment so had low expectations when it arrived. After all, how good can a $359 unit be? Turns out, quite a good for the price. I reviewed it here. But the screen is smaller than most modern pro scopes with lower resolution than many would like. And 100 MHz just doesn't cut it for a lot o ...
Read more

›
As the hardware is at the point of initial release, but the firmware and GUI aren't quite there yet, I decided that it would be prudent to split off the firmware and GUI components into their own GIT repositories. Tracking all files in the same repository was convenient through the initial stages of project development, but splitting them allows for more targeted releases and will likely make contributions ...
Read more

›
I wanted to probe a PCB at work to see how a ~500MHz differential clock was behaving. My trusty 100MHz oscilloscope was no use, it was too slow to see anything and unfortunately I couldn't quite justify buying a $3k differential probe for my faster scope just for this. There are a bunch of DIY probes to be found on the internet but none that seemed to work really well. But then I thought "how hard can it be ...
Read more

›
Accelerating data rates, greater design complexity, standards requirements, and shorter cycle times put greater demand on design engineers to debug complex signal integrity issues as early as possible. Because today's serial data links operate at gigahertz transmission frequencies, a host of variables can affect the integrity of signals, including transmission-line effects, impedance mismatches, signal rout ...
Read more

›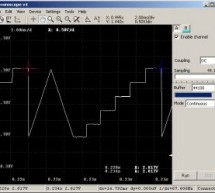 This USB sound card that presents itself as C-Media is one of the cheapest sound cards available with price $1.1-$2 depending on vendor. Device markings: HX2010-0705, production date 40th week of 2013 (or later?). Device enumerates as composite device: sound card + HID input. HID input part is used for audio volume and mute control and it functionality is slightly broken - same as with multimedia keyboard i ...
Read more

›