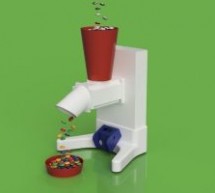 https://youtu.be/f2CuIc7FjD4 https://youtu.be/nyPEHh9iL38 Ever been in a situation where you had to leave your beloved pet at home while you're on vacation, running errands or at work? Or perhaps your petsitter is on a tight schedule, making every minute saved invaluable in ensuring your pet's well-being. Well, fret not! Thanks to our recent development from the Automation Engineering department at UCL Oden ...
Read more

›
https://youtu.be/mKXoA6zDu98 In optical microscopes, there is a fundamental trade-off between field-of-view and resolution: the finer the detail, the smaller the region imaged by the microscope. One way to overcome this limitation is to translate the sample and acquire images over a larger field-of-view. The basic idea is to stitch together many high resolution images to form a large FOV. In these images, y ...
Read more

›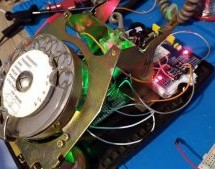 One of the useful side effects of the ubiquitous availability of cellular network data modules is that they can be used to create custom mobile phones. It's surprising in a way that we don't see as many of these projects as we'd expect, but by way of redressing that deficiency we're pleased to see the work of [Proton Gamer], who has taken a vintage rotary dial phone and upgraded it with an Arduino and GSM s ...
Read more

›
This instructable was created in fulfillment of the project requirement of the Makecourse at the University of South Florida (www.makecourse.com). What is an DIY project? DIY also known as Do It Yourself, is often denoted as projects that can be completed by oneself rather than employing a professional. That is what most engineers in their own respective fields do. They either are creating or building excit ...
Read more

›
This project is an update of one of the previous model railroad automation projects, The Model Railway Layout with Automated Siding. This version adds the feature of coupling and decoupling of the locomotive with the rolling stock. The operation of the railway layout is as follows: The locomotive will start from the mainline and proceed into the siding to couple with the rolling stock.The locomotive wi ...
Read more

›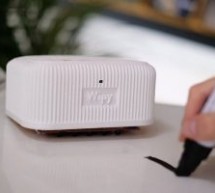 https://youtu.be/_uObXbdwi4w Introduction Did you ever get tired of cleaning the whiteboard? Have you ever wondered how much your life would improve if a robot could do this for you? You now have the chance to make this a reality with Wipy: the overly motivated whiteboard cleaner. Wipy will properly clean your embarrassingly bad drawings, and it will even do it with a cute smile. You don't even need to acti ...
Read more

›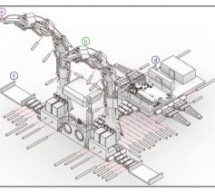 https://youtu.be/_lEu2h-2iWs The project conducted as part of the Computational Design and Digital Fabrication seminar in the ITECH masters program. A Project by: ShuChuan Yao, Jeongwoo Jang, Zijie Tan Arduino UnoServo Motors x4fishing wirespins (cotton buds stem, thread rod, toothpick)Gyro Sensor9V BatteryPretty Scarf/Bandanna Do you ever feel the need to express yourself but always fail to do so? Do you w ...
Read more

›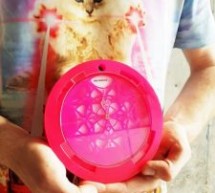 The project conducted as part of the Computational Design and Digital Fabrication seminar in the ITECH masters program and was brought to you by Vanessa Costalonga, James Hayward and Christo van der Hoven. Have you ever doubted the choices that you make? Have you ever looked elsewhere for wisdom and clarity only to find disappointment and vagueries? Look no further: I would like to introduce you to the mora ...
Read more

›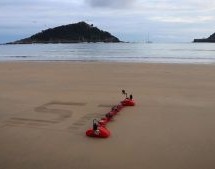 [Ivan] seems to enjoy making 3D printed vehicles with tracks. His latest one uses 50 servo motors to draw patterns in the sand at the beach. You can see it work in the video below. Well, more accurately you can see it not work and then work as the first iteration didn't go exactly as planned. An Arduino Mega 2560 provides the brains and the whole unit weighs in at almost 31 pounds, including the batteries. ...
Read more

›
But what is uStepper? In short, uStepper is a product, improving performance of a motor type called "stepper motors". Stepper motors are used in a wide range of applications where you have to move something, a certain distance, precisely! For example, they are used in your inkjet printer for moving the ink cartridge back and forth over the paper. Stepper motors are precise and really cheap compared to the a ...
Read more

›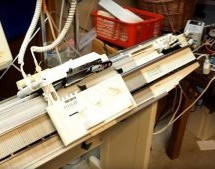 Those of us who to textile work may own a sewing machine and even if we're really into it and have the funds, an overlocker. But there's another machine in that field that few of us will have, and that's a knitting machine. These machines have a sliding carriage over a long array of needles, and even the cheaper ones are way more expensive than for example a pretty decent oscilloscope. [Irene Wolf] has a Pa ...
Read more

›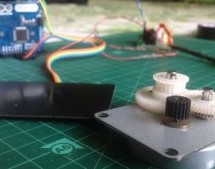 There are a surprising wealth of parts inside of old laptops that can be easily scavenged, but often these proprietary tidbits of electronics will need a substantial amount of work to make them useful again. Obviously things such as hard drives and memory can easily be used again, but it's also possible to get things like screens or batteries to work with other devices with some effort. Now, there's also a ...
Read more

›