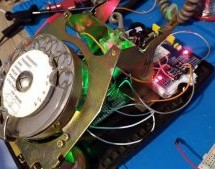 One of the useful side effects of the ubiquitous availability of cellular network data modules is that they can be used to create custom mobile phones. It's surprising in a way that we don't see as many of these projects as we'd expect, but by way of redressing that deficiency we're pleased to see the work of [Proton Gamer], who has taken a vintage rotary dial phone and upgraded it with an Arduino and GSM s ...
Read more

›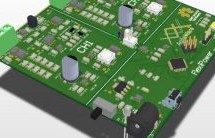 Hobbyists, makers, students and pretty much everyone who works with electronics has encountered the same issue, not having a handy power supply to test their projects. Usually, controllable power supplies are big, expensive and for some people difficult to access, and most small power supplies are not controllable. As a result, Roberto Lo Giacco created Flexipower, a small, portable, flexible, and remotely ...
Read more

›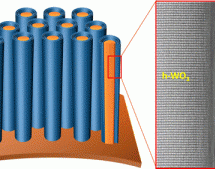 Battery anxiety is a modern day problem for many of us. Mobile phone and wearable technologies are getting developed rapidly, but battery issues seem to be neverending. As phones and wearables are getting thinner, there needs to be a trade-off between battery life and design. Scientists are searching for a way to make a battery that's tiny yet capable of holding the charge for a long time. So, what's the so ...
Read more

›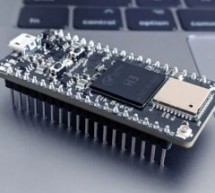 A new development board has been created by a small development team based in Cairo called Elk. Specifically created to aid the process of building decentralised Internet of Things projects, that can protect your privacy, accept payments and "interact with smart contracts". Check out the demonstration video below to learn more about the Elk development board which is launched via Kickstarter this week and i ...
Read more

›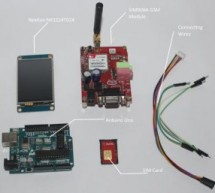 Avishek Hardin at Arduino Project Hub designed a lightweight mobile using a GSM module, an Arduino UNO, and a Nextion touch screen display. The lightweight mobile has the following features: Make calls Receive calls Send SMS Receive SMS Delete SMS In this project, he uses a GSM SIM900A module to establish the cellular communication. The GSM SIM900A is an all-in-one cellular module that lets you add voice, S ...
Read more

›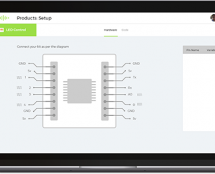 Internet of Things (IoT) is one of the most important technologies these days. It became an essential component of many hardware projects core. And in order to make it easier for developers, Bolt IoT platform appeared as a complete solution for IoT projects. Bolt is a combination of hardware and cloud service that allow users control their devices and collect data in safe and secure methods. It also can giv ...
Read more

›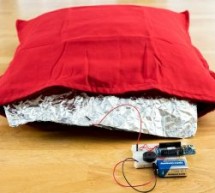 Open source is love, and so are hugs! Things used in this project Hardware components Arduino MKR IoT Bundle × 1 Software apps and online services Telegram Story We all know that being without that special person in your life can be difficult, but what if you could send love and affection remotely over the Internet by just hugging a pillow? Now, we can't really send hugs... but what we can send is a ...
Read more

›
What can you make with fluorescent acrylic as the inspiration?  We chose to make a glow-in-the-dark baby mobile, with an accompanying toy.  This project was completed as a part of the Computing and Craft class at Olin College of Engineering. Materials: - Craft Materials: - Fluorescent acrylic (1 square foot of each of the following colors: pink, orange, yellow, green*) - Wooden dowels (8 feet of each of 1/4 ...
Read more

›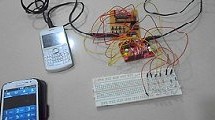 By this mobile controlled automation using Arduino you can perform switching operation of any load or device which is connected with the circuit. Before some days i posted about DTMF tone in mobile communication. Here i am using DTMF tone in this project. Visit following link for more information regarding DTMF. Suppose you are outside from your home or office and you forget to off any load like tube light, ...
Read more

›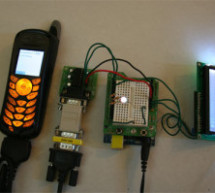 How the mobile sketch works: The brain of the system is really on the arduino or the web page the phone requests. . . The phone just passes any data it sees back and forth. . . For the phone app to run, it needs the URL of a server and the path to a web page. Once that information has been made available by the arduino board, the phone will request that web page anytime it sees a # on its serial port. . . A ...
Read more

›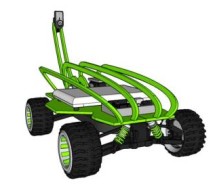 If you can't explore the Moon or Mars … you can always explore your neighborhood! The main goal of this project is to alter a remote controlled vehicle and control it via Internet Telerobotics using the Mobile Telephone Network (WWAN - Wireless Wide Area Network) 3.5G or 4G (Long Term Evolution) and as an alternative you can always use WiFi networks. For this challenge it is necessary to make some modificat ...
Read more

›
My wife and I have wanted to raise chickens(for the eggs) and we finally decided to do it this spring.  I have read a lot about pastured chicken and wanted to create a mobile coop so that the chickens would not destroy the yard.  I have a fairly decent sized yard for the burbs so I hope to move the coop every day or every other day if possible.  Hopefully there will be enough space to rotate efficiently   I ...
Read more

›