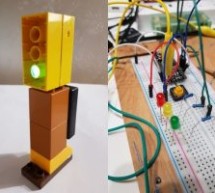 [beshur]'s 2-year-old is obsessed with transportation, so he lifted a few DUPLO blocks from the bin and made this toy traffic light as a birthday present. Hey, might as well get him used to the realities of traffic, right? It also makes for a good early hacker lesson: why buy something when you can make it yourself? The traffic pattern is determined by an Arduino Nano V3 situated inside the carved-out rear ...
Read more

›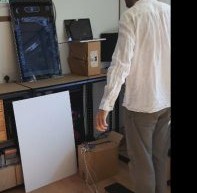 When the Nintendo Wii was launched players were encouraged, nay required, to leave the sofa and jump, dance, and jiggle in order to score points in their game of choice. While there is a steep learning curve in building for the Wii, it is easy to build a custom device that lets you control a game by physically jumping on pressure pads at the appropriate time. This instructable shows how I adapted the game ' ...
Read more

›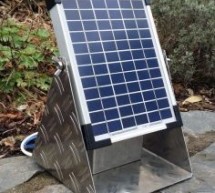 Ever wanted to know how much solar power you could yield by putting PV cells in a specific place on or around your house? This Instructable shows you how to build a data logger based on an Arduino (or Genuino) Uno with data-logger-shield and a PV cell recording the electric power yielded during a sunny day or even longer. The data (date, time, voltage,...) are recorded on an SD-card and can be edited with a ...
Read more

›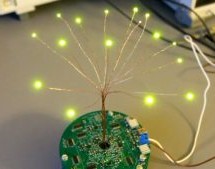 The beautiful workmanship in [Andrew]'s LED tree is gorgeous all on its own, but of course there's more going on than meets the eye. This  LED tree can be blown out like a candle and it even playfully challenges a user to blow out all the lights at once in a single breath. Some of you may remember the fascinating example of an LED you can blow out like a candle which had the trick of using the LED ...
Read more

›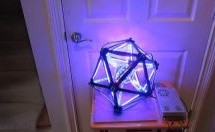 Glowables come in all shapes and sizes, and we're always keen to see the multitude of different ways hackers find to put great masses of LEDs to good use. [cabrera.101] wanted to get in on the action, and whipped up a rather flashy icosahedron. The build uses high-density 144-LED-per-meter strips for the edges, with 60-LED-per-meter strips used for the tubes that connect to the stainless steel ball in ...
Read more

›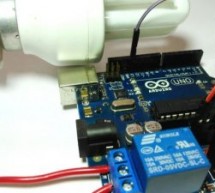 Hello everyone, In this instructable we will be using Arduino And Relay module to control home appliances. This instructable covers: Basics of Relays.Connecting Relays with Arduino.Controlling AC appliances using Relays. How it works: The relay uses an electromagnet to mechanically switch electric appliances.A relay can be operated by a relatively small electric current that can turn on or off a much larger ...
Read more

›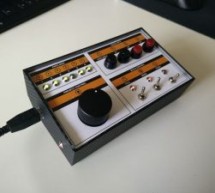 Every job has it's routine. I am a software developer who works with a Git/Maven based workspace everyday. So when I start working, my daily routine is to update and build my local workspace, pulling changes from GitHub, execute a maven build and execute the updated software. Usually I get my first coffee after that, but because I love coffee so much I thought there must be a faster way to get my system upd ...
Read more

›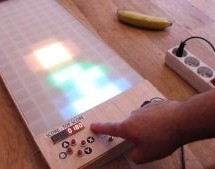 Tetris was a breakout hit when it was released for the Nintendo Game Boy in 1989, in much the same way that Breakout was a breakout hit in arcades in 1976. Despite this, gamers of today expect a little more than a tiny monochrome LCD with severe motion blur problems. Enter the LED Tetris build from [Electronoobs]. The build relies on a hacker favourite, the WS2812B LED string. The LEDs a ...
Read more

›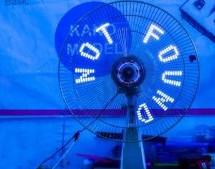 Persistance of vision is a fun feature of the human visual system, which allows us to blink a bunch of spinning LEDs at the right time to spell out messages that appear to hang in the air. [TN_Inventor] took a stab at his own POV build, using an old desk fan as a base. The initial build relied on a rotor made of MDF and some very old-school LEDs. The rotor was heavy and unbalanced, causing issues for the mo ...
Read more

›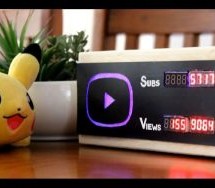 How do you hack your motivation? Do you put red marker Xs on a paper calendar every day you exercise? Do you use an egg timer to sprint through dozens of emails? Do you lock all the doors and shut off your data to write some bulletproof code? If you are [Hulk], you build a YouTube Desktop Notifier showing his YouTube subscribers and views. This is his ticket to getting off the couch to make a video about ju ...
Read more

›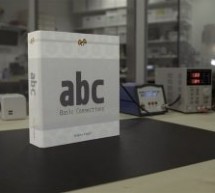 Arduino is the world's most popular open-source electronics tool, used every day by millions of people for experimenting and learning electronics. Thanks to the support of the maker community, anyone can share their knowledge and learn from thousands of other projects. You can create anything using basic components like switches and LEDs, or more advance components like digital interfaces and wireless commu ...
Read more

›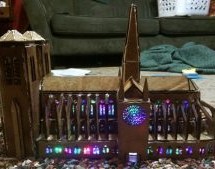 One of the more disappointing news stories of 2019 was the fire at the Notre Dame cathedral. Widely considered a building of great historical importance and architectural merit, it was heavily damaged and will take significant time and resources to repair. Fundamentally though, if you're reading this, that's probably someone else's job. Instead, why not just build your own Notre Dame out of gingerbread at h ...
Read more

›