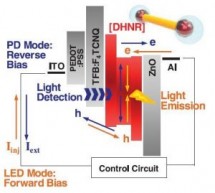 A team of researchers from the US and South Korea reported a unique type of NanoLEDs with unprecedented brightness levels, that excess 80,000 cd/m2, and also can operate both as light emitters and light detectors. These new LEDs are about 50nm long and 6nm in diameter. As described in the paper, they included quantum dots of two different types, one of which can enhance radiative re-combinations (useful for ...
Read more

›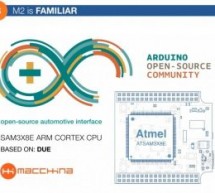 Car hacking applications have been growing during the last few years, making it faster and cheaper to get into automotive tinkering. A new device was launched recently on kickstarter called M2 by Macchina. M2 is an open-source, versatile development platform which can be wired under the hood for a more permanent installation or plugged into the OBD2 port, enabling you to do virtually anything with your vehi ...
Read more

›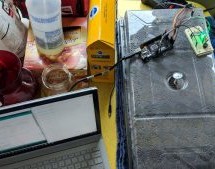 We're not exactly what you'd call naturalists here at Hackaday, so to us, the idea that hot pepper seeds need to germinate in hot conditions sounds suspiciously like a joke. The sort of thing somebody might tell you right before they try to sell you an elevator pass, or cram you into a locker. But we don't think [Dean] would have gone through so much trouble if it wasn't true. You're still not going to sell ...
Read more

›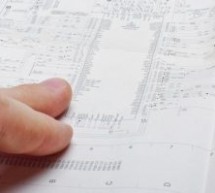 How to Read Your First Autodesk EAGLE Schematic Like a Pro in 3 Easy Steps The schematic forms the building block of every electrical circuit, and even if you aren't designing one yourself, knowing how to read one is invaluable. And with some schematic reading knowledge in hand, you'll be able to design, build and ultimately troubleshoot your way through your design logic before heading on to your PCB layou ...
Read more

›
Actual microcontrollers have powerful bidirectional I/O ports, and you can use different techniques to fully exploit such capabilities. Recent Design Ideas described the "Charlieplexing" method as an effective way to drive M=N×(N–1) LEDs using only N bidirectional I/O ports and N resistors (reference 1 and reference 2). Unfortunately, using Charlieplexing allows you to drive only one LED at a time, so, when ...
Read more

›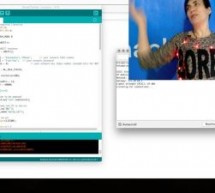 In the maker world, only boredom is truly ugly. Prevent boredom with horrible, smart flashy lights!!! Things used in this project Hardware components Arduino MKR1000 × 1 LED string lights (battery-powered) × 1 General Purpose Transistor NPN I used the PN2222A (bought from Adafruit). × 1 5V USB Battery Pack × 1 Story This sweater likes to have stuff going on around it! Right now, anyone can give it a "poke" ...
Read more

›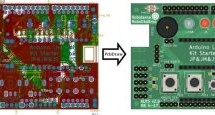 This small Python script takes a KiCAD board (.kicad_pcb file) and produces a 2D nice looking drawing of the board as an SVG file. This allows you to quickly and automatically create awesome pinout diagrams for your project. These diagrams are much easier to read than a labeled photo of a physical board or an actual KiCAD design. You and your users will love them! Dependencies This script requires the pcbne ...
Read more

›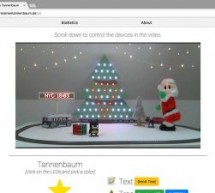 Control any of the 55 RGB LEDs on the tree, let Santa twerk for you, control a model railroad, or display custom text on a LED dot matrix. Story Ooooops.. I think I made a mistake and accidentally posted the project twice, on "Arduino Create" AND "Hackster.io". Please visit: this site to read about our crazy idea. Sorry! ---------------------------------------------------------------------------------- Have ...
Read more

›
Light propagating in a layer of scattering nanoparticles, shows the principles of diffusion - like tea particles in hot water. The deeper light is penetrating into the layer, the lower the energy density. Scientists of University of Twente's Complex Photonics Group, however, manage to turn this falling diffusion curve into a rising one, by manipulating the incident light. More light energy inside an opaque ...
Read more

›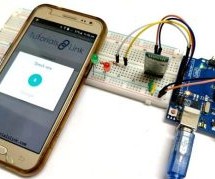 Controlling LEDs with voice command seems to be a difficult task, but it's easy and you can quickly build it. We just need an Arduino UNO to serially communicate with HC-06 Bluetooth module and a smartphone to send voice command to Bluetooth module HC-06. For receiving voice command we are using "Arduino Bluetooth Voice Controller" android app which you can download from play store (link is given below). Ma ...
Read more

›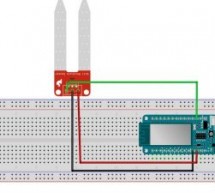 This IoT system monitors the soil moisture using Arduino and sensors. Data are sent to an IoT cloud platform to access it anywhere. Things used in this project Hardware components Arduino MKR1000 × 1 SparkFun Soil Moisture Sensor (with Screw Terminals) × 1 Software apps and online services IFTTT Maker service Story This IoT system monitors the soil moisture using Arduino and sensors. Data coming from sensor ...
Read more

›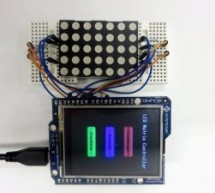 In this project, we will use the digital pins and screen of the 4Duino to create a 5×7 LED matrix controller with a user graphical interface. An LED matrix is essentially many LEDs packaged in a dot grid format in order to produce pictures or large text. They're commonly used for signage purposes in the public space. The LED matrix utilised in this project is made by multiplexing 35 LEDs together such that ...
Read more

›