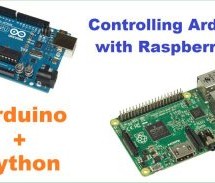 Controlling Arduino with Raspberry Pi using pyFirmata Although Raspberry Pi and Arduino are two different hardware in terms of their applications and structure, but they both are considered as two competing open source hardware platforms. They both have very strong community and support. Today we will slightly change things, and show you how we can take advantage of both of them. If you have both Arduino an ...
Read more

›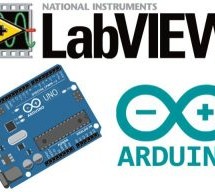 Interfacing LabVIEW With Arduino In previous article of Getting Started with LabVIEW, we have seen about LabVIEW and how it can be graphically programmed and executed in computer (software level). Now in this article we learn about How to Interface LabVIEW with Arduino Board. Requirements To interface LabVIEW with Arduino, you require the following software's and hardware's, LabVIEW (software) NI VISA (soft ...
Read more

›
Description TritiLEDs are always-on battery powered LED glow lights for general night-time marking use. Radioactive gaseous tritium light sources (GTLSs) are allowed in the United States in several consumer product categories, including watches, compasses, and gun sights, but general-purpose markers are considered "frivolous" and are prohibited. Leveraging advances in LED efficiency, battery capacity, and m ...
Read more

›
Today I want to make a LED Scroll Bar as is shown in the picture above. Ten LED strips can flash in different effect by using a control board. Components LED strip, Arduino Nano, Dupont line and a control board. How to make it ? Step 1) Cut the LED strip into 10 pieces with each LED arbitrary number. Then, weld the traverse at an interface of the LED strip. Here I prefer using Dupont line to connect. Step 2 ...
Read more

›
How to work with Light Emitting Diode (LED) in Proteus In this post we will be learning on how to use the "Light Emitting Diode (LED)" component in Proteus simulation software. In case you have not got on through the basics of Proteus, here is the link – Proteus PCB Design and Simulation Software – Introduction. Note:- You may also read our 1st chapter on Proteus Tutorial Series – Switches and Relays in Pro ...
Read more

›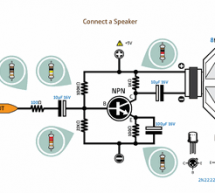 Arduino transistors, LEDs, motors, MOSFETs, various electronic components, circuit connection diagrams that will be of great use for Arduino projects, Arduino circuits or those who are new to Arduino programming … Circuit diagrams are... Electronics Projects, Arduino External Circuit Connection Charts "arduino projects, " Arduino transistors, LEDs, motors, MOSFETs, various electronic components, circuit con ...
Read more

›
In this instructable I'm going to show you how to Interface with LED matrix using an Arduino and MAX7219 IC, this project can be used to make low resolution images using LEDs. This project is very simple to build and serves as a basics to getting started with controlling a large number of LEDs using the Arduino Uno. For this project we will be using the MAX7219 which is display driver IC, which works with S ...
Read more

›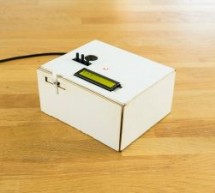 Protect your valuables with a puzzle! Things used in this project Hardware components Arduino MKR IoT Bundle × 1 Software apps and online services Blynk Story Keeping your valuable items away from prying eyes can be hard sometimes, unless you put it in a big safe or something similar... but who has room for that? Instead, create your own puzzlebox using the components from the MKR IoT Bundle and some cardbo ...
Read more

›
Features Simple hardware, using pre-fabricated modules Controls an RGB LED via any recent browser, any operating system WiFi credentials can be configured via browser Software is written as an Arduino sketch Introduction Some time ago I read about the cheap and easy to use ESP8266 WiFi modules and I had to have a couple of them. So I ordered two ESP-01 modules. At the time I had no idea what to do with them ...
Read more

›
Ever electronic device emits a certain amount of electromagnetic fields and we can use this radiation to learn a few things about the circuit. In today's instructable I'm going to show you how to build your own electromagnetic field meter using an Arduino. This device can be used to detect mains voltage, static electricity and radiations from certain devices. It can also be used to detect ghosts :P. So lets ...
Read more

›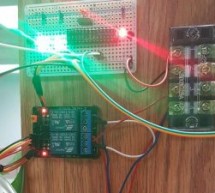 Monitor your plants and let them water themselves when they are thirsty. Story Motivation I work in a rather 'sterile' office, that was once a server room with raised floors. After several years working in there, I got tired of no windows, no outside light, and NO GREEN things, and decided to bring in one of my many plants, from home, in an attempt to bring a little 'green' inside. I brought the plant in an ...
Read more

›
Bluetooth has been around for quite a while now. Being a common way to communicate with mobile phones, it was only natural to include this protocol in the Arduino arena.   Bluetooth is typically a low power, medium range device, in fact it can reach up to 10 meters. Bluetooth operates on the same frequencies as WiFi, 2.4Ghz.Connections are normally one to one meaning no group communication is allowed by the ...
Read more

›