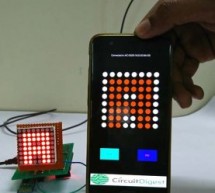 Be it the long stretched highways or your doctors front door, we have sign boards placed everywhere to provide us information. But these sign boards are often boring and cannot be configured as per our interest from time to time. So in this project we are going to build a Bluetooth controlled Sign board using an 8*8 Matrix display. A unique feature of this project is its android application which allows the ...
Read more

›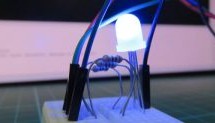 In this project, we will learn how to control the brightness and colour of an RGB LED via I/O ports with PWM output capability, and a touch display sliders. The 4Duino resistive touch display is used as a means for a graphical interface to control the intensity and colour of the RGB LED. RGB LEDs are essentially three different LEDs combined into one to produce various shades of colours. These LEDs have fou ...
Read more

›
LAKE WALES, Fla—Quantum dots are already being used commercially to boost the output and expand the color range of ultra-high-definition televisions, eliminating the need for the rare earth elements for which China as virtually cornered the market. Quantum dots, however, can also be used to absorb light to boost the output of photovoltaics, photocatalysts, light sensors, and other optoelectronic devices acc ...
Read more

›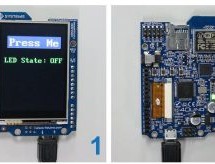 In this project, we will learn how to turn an LED ON or OFF via the 4Duino I/O port (D13) and a button widget from 4D Workshops. The 4Duino's resistive touch display is used as a means for a graphical interface to control state of the LED. For convenience, we will use the LED on pin D13 of the 4Duino to conduct this project. An LED (light emitting diode) works on the basic principle that when potential diff ...
Read more

›
In a previous blog, Using MicroPython for real-time software development, I examined the idea behind using MicroPython for real-time embedded software. Now, let's examine some of the core pieces that developers need to understand to get started using MicroPython. The first step a developer interested in MicroPython must take before diving into a real-time embedded application is to select a supported develo ...
Read more

›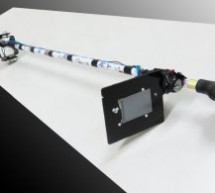 Blind Assistance is a project designed to help visually impaired people detecting obstacles in their way. It uses 4Duino, three ultrasonic sensors, one vibration motor and an LED. These components are attached to a walking stick. Blind Assistance alarms the user if there's an obstacle in his way. These obstacles are detected using an Ultrasonic Sensor. It is able to measure distances from 2cm to 400cm. Ultr ...
Read more

›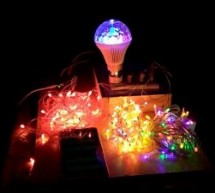 This project is dedicated to my parents, but you can also use it for surprise events for someone special. Things used in this project Hardware components Arduino MKR1000 × 1 5V 4 Channel Relay Module × 1 Male/Female Jumper Wires × 12 Software apps and online services Blynk Arduino IDE Story Project Theme When Arduino launched this competition, I started thinking of ideas about the automation of different th ...
Read more

›
I credit the maker movement with bringing electronics back from the crusty old and lonely electronics hobby back into the main stream. The Arduino is the micro of choice for this army of makers and I conceded it made sense… you install the IDE, plugged in your board into the USB port and a couple clicks later and you have an LED blinking.. the most exciting blinking LED you'd ever seen in most cases. I stuc ...
Read more

›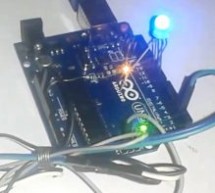 In last tutorial, we explained controlling a Robot using Wi-Fi and Arduino, and in this article we are with our next IOT Based Project- RGB LED Flasher using Wi-Fi. Here we have used Arduino and ESP8266 Wi-Fi Module to control the colors of RGB LED, through a Android Phone, over the Wi-Fi. In this RGB Flasher LED, we have used an Android Mobile App named "Blynk". Blynk is a very compatible app with Arduino, ...
Read more

›
Arduino Due is an ARM controller based board designed for electronic engineers and hobbyists. ARM architecture is very influential in modern electronics, we use them everywhere like our mobiles, iPods and computers etc.  If someone wants to design industrial systems it must on ARM controllers. ARM controllers are very important because of their agility. We have already covered the basics of Arduino Due in G ...
Read more

›
This is a very interesting project in which we are going to learn how to implement virtual reality using Arduino and Processing. For most of us, the movie Iron man by Jon Favreau has always been an inspiration to build new things that will make our life easy and more fun. I have personally admired the Techs that are shown in the movie and have always wanted to build something similar to that. So, in this pr ...
Read more

›
The Goals Sometimes you need to check one circuit and test some of its nodes. Usually a tester in voltage mode is a good solution, but it has a pair of problems. First, it measures about zero both when the node is driven at zero volts and when the node is floating (not driven at all). Second, it gives the information on the tester display, so you need to take the view from the circuit to the tester to check ...
Read more

›