Arduino-Remote Control Home Automation In this project, we are going to show you how to control home appliances using a TV Remote. This same principle can be applicable in offices and industries as well. The project deals with the automation of four home appliances, like Tube lights, fan, bulbs, and of course TV. To automate them, four relays must be used. The circuit provided below is designed to switch th ...
Read more

›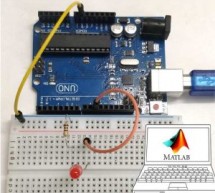 In this project, we are going to learn, How to set up hardware support for Arduino in MATLAB software. How to control an Arduino using MATLAB code. We normally use Arduino IDE to write and upload codes to Arduino. The advantage of MATLAB is, it uses a high-level programming language which is easier than C / C++. The other advantage of using MATLAB is, we can see the results of I/O operations quickly (withou ...
Read more

›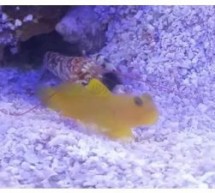 A Reef / Saltwater Aquarium controller based on an Arduino Mrk1000 and controlled remotely by an Universal Windows Platform app. Story On a reef tank the temperature and lighting schedule are critical functions that can't be left to a person to do manually. A completely automatic system isn't good when you need to do maintenance on the tank or if something happens when you're away. So an automatic controlle ...
Read more

›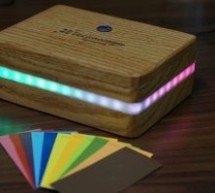 Introduction Besides looking damned good on an otherwise bland and ordinary desk, this project is about more than just being attention grabbing eye candy.  It's about demonstrating a small portion of our single board computer capabilities by hooking up a color sensor, RGB light strip, and enclosing it in a nice looking wooden enclosure.  We're dubbing it the "aurora boxealis", and it's made to stand out fro ...
Read more

›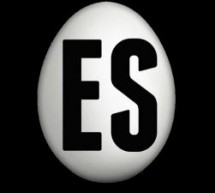 Entry for the "World's Largest Arduino Maker Challenge" - An IoT Project with Windows10, the Arduino MKR1000, and Chickens. Project Theory This project applies directly to the modern chicken farmer, but also to those interested in remote sensing using a windows apps and Arduino. Follow this process to update your chicken coop and bring it into the modern age. The idea behind this project is that the eggs be ...
Read more

›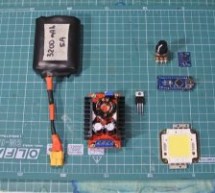 This project is about how to make a time machine! This machine looks like a glove, and can "stop" any moving subject. At first, watch a video with some demonstration and experiments, guess how it works, and then read about how to make it =) This effect looks like better in real life (by naked eye, not through a camera), without black lines. Smooth perfect time stop effectc!! IT IS REAL "OH MY GOD" REACTION! ...
Read more

›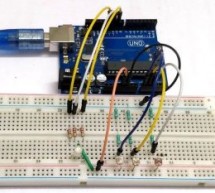 What if we can generate different colors using a single RGB led and make our room's corner more attractive? So, here is a simple Arduino based color mixing lamp which can change color when there is change in light in the room. So this lamp will automatically will changes its color according to the light conditions in the room. Every color is the combination of Red, Green and Blue color. So we can generate a ...
Read more

›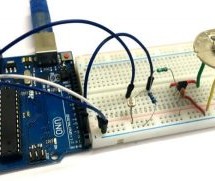 Be a bright spark, lights off till it's dark!" sometimes we forget to turn off the lights and waste electricity and you must have also seen street light turned on in the day. We have already built few circuits on Dark detector where lights turn off automatically if it is bright outside and turns ON if it is dark outside. But this time, in this circuit we are not only turning On and off lights based on light ...
Read more

›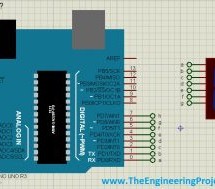 Hello friends, today we are gonna have a look on how to interface Seven Segment with Arduino in Proteus. In my last post, I have posted an Arduino Library for Seven Segment Display, which is designed by our team and is quite basic in functionality. So, if you haven't checked that post then first of all check that one and download the Arduino Library for Seven Segment Display as I am gonna use that library i ...
Read more

›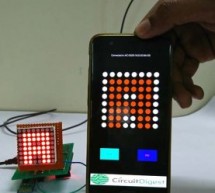 Be it the long stretched highways or your doctors front door, we have sign boards placed everywhere to provide us information. But these sign boards are often boring and cannot be configured as per our interest from time to time. So in this project we are going to build a Bluetooth controlled Sign board using an 8*8 Matrix display. A unique feature of this project is its android application which allows the ...
Read more

›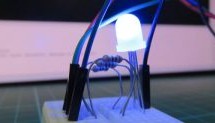 In this project, we will learn how to control the brightness and colour of an RGB LED via I/O ports with PWM output capability, and a touch display sliders. The 4Duino resistive touch display is used as a means for a graphical interface to control the intensity and colour of the RGB LED. RGB LEDs are essentially three different LEDs combined into one to produce various shades of colours. These LEDs have fou ...
Read more

›
LAKE WALES, Fla—Quantum dots are already being used commercially to boost the output and expand the color range of ultra-high-definition televisions, eliminating the need for the rare earth elements for which China as virtually cornered the market. Quantum dots, however, can also be used to absorb light to boost the output of photovoltaics, photocatalysts, light sensors, and other optoelectronic devices acc ...
Read more

›