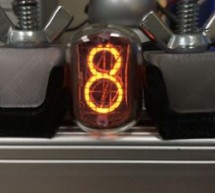 A Nixie Tube is a Neon gas-filled tube, that has a wiremesh anode with various cathodes shaped like numbers or symbols. Back in the 1950s they were used in computers, calculators, and laboratory equipment. Nixie tubes were replaced by LEDs and VFDs(vacuum fluorescent displays)in the 1970s. They were too costly to to mass produce so they were no longer used in most new products. Spice up your next project by ...
Read more

›
Are you familiar with Arduino, but are looking for a little more connectivity in your projects? This Instructable goes over a new (and cheap) wireless module that has hit the embedded world hard - the ESP8266. This little module is a perfect way to hook your Arduino project into your WiFi. What you do with it is entirely up to your imagination. This project demonstrates how to tie into the WeatherUndergroun ...
Read more

›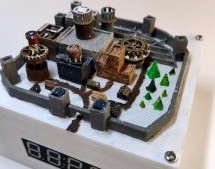 For Game of Thrones fans, it's an awkward time. The show has ended its run on HBO (not without a certain level of controversy), the planned prequel is still years away, and who knows when George R. R. Martin will actually get around to writing the final books in the series. Fans have no choice but to entertain themselves while waiting for further tales of adventure from Westeros, which is how we get things ...
Read more

›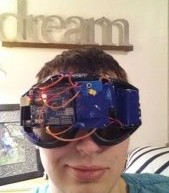 This is an inexpensive, DIY, Arduino-powered oneironautics device that allows users to alert themselves when they are in a deep dreamstate, without waking up. In other words, this machine will tell you when you are dreaming, while you are dreaming. Why is this such a big deal? Because, this is the first step to achieving a lucid dream where you are in control and can dream whatever you want. Q: Is this ...
Read more

›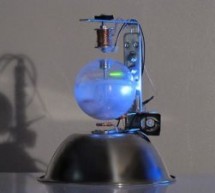 A levitating little Death Star in Instructables invited me to the new project with Arduino. Three policies were decided and kept to differentiate it from the forerunner. Do it myself with no (or less) ready-made.Keep rotating.Make glow and blink without battery.VIDEO(1): A Levitating Sphere Rotates Glows and Blinks https://youtu.be/nOx0rIQFgoY The detail of the project is described below. Let's wrap co ...
Read more

›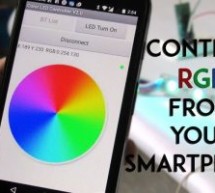 Mood lamps are always fascinating for me and is a very good project for starters to start with Arduino. What is a Mood Lamp ? Mood lamps are lighting devices that are used to establish a particular feeling or mood within a room. In some cases, this type of lamp may be a small device that is plugged into an outlet and creates points of light near the floor line of the room. Other examples of a mood lamp may ...
Read more

›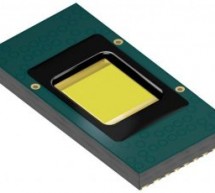 After over three years of research and field demos, a prototype of Osram's EVIYOS smart, controllable, high resolution LED automotive headlamp was introduced at the International Symposium on Automotive Lighting earlier this year in Darmstadt, Germany. This smart LED headlamp is able to control its 1,024 LED "pixels" individually. The basic component of the EVIYOS combines an LED chip with electronics to pr ...
Read more

›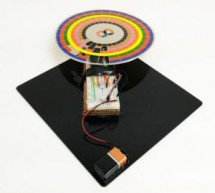 Every curious how DVDs work? Interested in learning some simple analog electronics? This Instructables will show you how to make an optical disk display project in only a few hours. What is an optical disk? An optical disk stores data/information and can be read or displayed using light. You will learn about basic analog electronics, basic electronic optics, and various basic electrical components. You will ...
Read more

›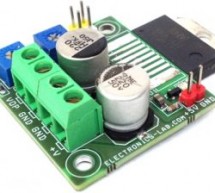 This is a small size power supply based on OPA549 power op-amp that provides output voltage 1.2V to 25V with 0 to 10A adjustable current limit. Two onboard trimmer potentiometers provided to adjust the voltage and current, LED D1 is over temperature indicator. The circuit works with input supply of 30V DC and logic supply 5V DC. IC requires large size heat sink to work with full 10A current range. Screw ter ...
Read more

›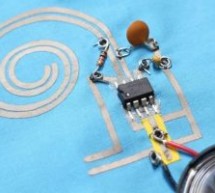 Working with conductive fabric is fun and it's ideal for wearables, soft circuitry, e-textiles and other projects that take advantage of it's properties. Learning the basics will help you make design and material choices tailored to your application. This Instructable is jam-packed with insights from using it over the years as well as favorite resources for further development. You will learn techniques, su ...
Read more

›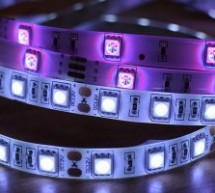 https://youtu.be/IbkUL7U1qIA LED strips are a very fun and effective way to give lots of glow and color to a project. In this Instructable you will learn about the basic kinds of strips and how to hook them up to the Intel Edison with Arduino breakout board. These circuits include hardware needed for external power and how to set up a button and potentiometer to blink and fade using Intel's special flavor o ...
Read more

›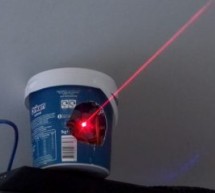 https://youtu.be/Q05TAoPIHtQ I've been wanting to start exploring the world of microcontrollers and programming for some time now, so I came up with this simple project which uses an app called "Blynk" to allow you to wirelessly control an Arduino board through your wifi. Now obviously the end result isn't the most practical device you'll ever build, but this was a great way for me to learn the fundamentals ...
Read more

›