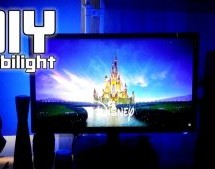 In this Instructable I will be teaching you how you can create your own (b)ambilight for under $40!Keep in mind that the Ambilight will only work on a PC running the Bambilight software. You will need the following components: Individually addressable RGB LED strip - Available on AliexpressArduino NanoMini breadboardA few breadboard cables12V DC Power AdapterDouble sided tape4-5 PaperclipsZip ...
Read more

›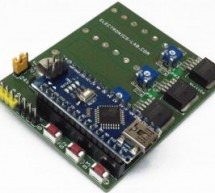 This is my second project for LED Driver based on CAT4101 IC. The first project was for single White LED. This project has been designed to drive 3 channels of RGB LEDs with PWM signal which helps to create multicolor LED light. Arduino Nano is used to generate PWM signal for RGB LED and board has 3 tactile switches and Analog signal input to develop various RGB LED related applications. Each channel can dr ...
Read more

›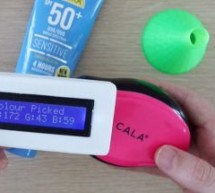 Off the shelf RGB colour pickers allowing you to extract and objects RGB values can range from a few hundred dollars to thousands depending on your needs. If you would prefer to build your very own portable RGB colour picker allowing you to extract colours in RGB valves from real like objects you may be interested in a new project published to the official Arduino blog this week. "If you want a red piece of ...
Read more

›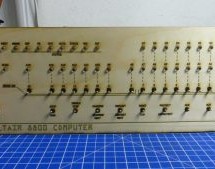 [Dirk] posted a video (you can see below) titled, "Mystery Retro Project Start." That turned out to be the first of a multipart series on his Altair 8800 Again simulator. The front panel appears to be laser cut and in some future video episodes, we expect to see him simulate the CPU with a Teensy. There have been plenty of 8800 clones ranging from projects that recreate the original PCBs, to those that just ...
Read more

›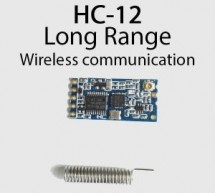 https://youtu.be/DGRPqeacJns In this instructable you will learn how to communicate between Arduinos over a long distance up to 1.8km in open air. The HC-12 is a wireless serial port communication module that is very useful, extremely powerful and easy to use. First you will learn how to make a wireless instant messenger with the least effort possible. Then we will move on to light up an LED with a push but ...
Read more

›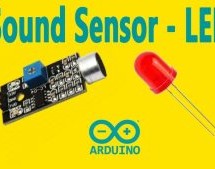 This instructable is the written version of my "Arduino - Sound Sensor (with LED)" YouTube video that I've uploaded recently. I strongly recommend you to check it out. My YouTube Channel Step 1: Tutorial https://youtu.be/setjiVH0_IY Sound sensors can be used for a variety of things, one of them could be turning lights off and on by clapping. Today however we are going to use hook up the sound sensor to an a ...
Read more

›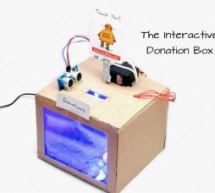 Donation boxes can be much more interesting and attractive when you combine them with electronics and a little bit of programming. This instructable will show you how to. As the name explains, making donation boxes interactive can help you gain much more attention and make people happy at the same time! Indeed, and awesome way to set up a charity and help the needed ones by installing it in shopping complex ...
Read more

›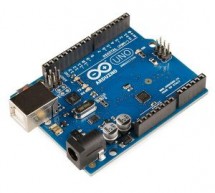 Hello, everybody!!! It has been some time I had not updated my post here. Today I would like to share with you guys an experiment I made. I am going to control LEDs using MIT app inventor speech recognizer. Oh before I forget, I had also started a blog where I post some other Arduino Experiments. Feel free to visit to my blog at halim930112.blogspot.com Ok now, let's see what is needed to accomplish this ex ...
Read more

›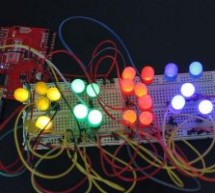 Designing a Mini BillBoard using LED Lights(different colors) , Arduino and Bread Board. Thought of creating a mini billboard, that could display my name ("Josh") . This is for one of the build nights (required us to use LED lights). This billboard would blink in out josh several times just like any big billboard. Here is a link to the video of the project Mini BillBoard . Follow me on twitter @SJTGs Step 1 ...
Read more

›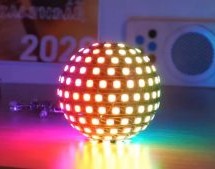 We've all seen plenty of impressive free-form soldering in these pages, maybe some of us have even had a go ourselves. Using nothing but bare conductors, electronic components, and solder, complex and beautiful electronic sculptures can be created. But the latest free-form project from [Jiří Praus] takes the medium to a new level, as he's taken no less than 194 bare surface-mount addressable LEDs ...
Read more

›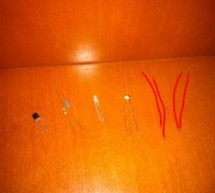 You wan't do a dark sensor with a LDR, one transistor and one LED and you don't know how to do it? In this small tutorial I will explain to you how you can do that even if you know only the basics of electronic. Parts you need: 1 Breadboard; 1 Power source of 12v; 1 Transistor (in this case we use the BC547); 1 Resistor of 1KOhm; 1 Resistor of 680KOhm; 1 LED (in this case blue); 1 LDR: Some condutor cables ...
Read more

›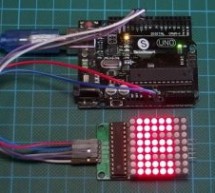 Introduction Hi guys, today we will be focusing on displaying mini graphics and texts on an 8×8 LED matrix using the MAX7219 (or MAX7221) LED driver and the Arduino Uno. The 8×8 LED matrix displays are usually used for the display of symbols, simple graphics and texts. Made of super bright LEDs, they produce low resolution display and can be daisy chained to produce larger displays. To enable us to control ...
Read more

›