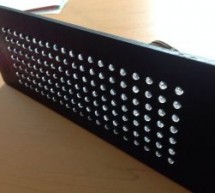 https://youtu.be/Eu9ExmHkkIk https://youtu.be/_srC_gPAEP0 In this short tutorial you will learn how to make an Arduino-powered LED matrix. Unlike several other designs, this one uses a "companion" computer to notify the Arduino which LEDs should be powered. I have provided the code for the Arduino, as well as some Java code for displaying text on the LED matrix (this includes a custom-made 7x5 character fon ...
Read more

›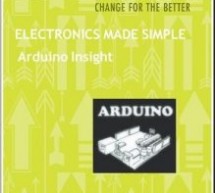 Hello friends...!!! This is my first tutorial on Instructables, in this tutorial I'm going to show you* Write a simple program for glowing LED* Group of LED program* Explain analog output (PWM)* Create a simple project of (4 bit binary counter).Small BIO:Friends we know that arduino is a powerful tool with infinite abilities !,,. so in my later tutorials I will boost my progress in making complex projects l ...
Read more

›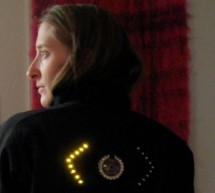 This tutorial will show you how to build a jacket with turn signals that will let people know where you're headed when you're on your bike. We'll use conductive thread and sewable electronics so your jacket will be soft and wearable and washable when you're done. Enjoy! A version of this tutorial is also on my website. https://youtu.be/ZtNEPkwCfxA Step 1: Supplies Get your supplies. You need: -- LilyPa ...
Read more

›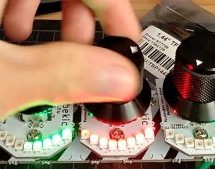 While the "M" in MIDI stands for "musical", it's possible to use this standard for other things as well. [s-ol] has been working on a VJ setup (mixing video instead of music) using various potentiometer-based hardware and MIDI to interface everything together. After becoming frustrated with drift in the potentiometers, he set out to outfit the entire rig with custom-built encoders. [s-ol] designed the ...
Read more

›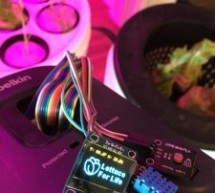 SUMMARY A device that can be used to control up to 4 different Hydroponic/Aeroponic Systems at once. The device will control the components of the system and will display notification to a LCD screen and allow the user to customize settings via Bluetooth. This system will be user friendly and optimized for fast growing so that even the least experienced user can grow lettuce with minimal maintenance require ...
Read more

›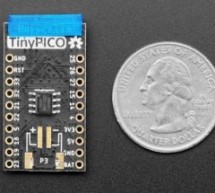 Adafruit has this week announced the availability of its new TinyPICO ESP32 offering a tiny development board suitable for a wide variety of different applications. The feature-rich ESP32 the powerful yet small development board is equipped with 4MB extra RAM, on-board RGB LED, and a 700 mAh 3.3V regulator. MicroPython firmware is pre-loaded, and with support for Arduino IDE and Espressif IDF. "There are qu ...
Read more

›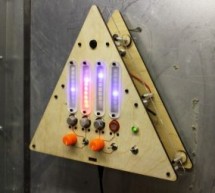 https://youtu.be/gWZ6Z1ptUis What's that smell? It's noxious gas of course! If you're in an environment where there's a possibility of gaseous release of which you'd rather not breathe, why not build an automatic system for sensing and alerting you? The design for the Environmental Alert System is driven by my motivation to understand the concentrations of different chemicals in the air. The unit consists o ...
Read more

›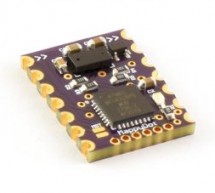 Description MappyDot is a smart ranging sensor which provides system designers with the ability to measure accurate distances on drones and robotic platforms for collision avoidance, area mapping, distance measurement, gesture recognition and motion sensing. The MappyDot uses the VL53L0X laser time-of-flight ranging sensor from STMicroelectronics, which is a tried and tested 940nm Class 1 laser sensor in us ...
Read more

›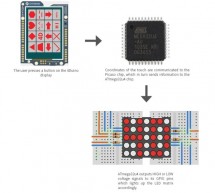 In this project, we will use the digital pins and screen of the 4Duino to create a 5×7 LED matrix controller with a user graphical interface. https://youtu.be/fSCNCFmbSJc An LED matrix is essentially many LEDs packaged in a dot grid format in order to produce pictures or large text. They're commonly used for signage purposes in the public space. The LED matrix utilised in this project is made by multiplexin ...
Read more

›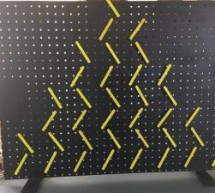 LEDs and blinky projects are great, and will likely never fade from our favor. But would you look at this sweeping beauty? This mesmerizing display is made from 36 micro servos with partial Popsicle sticks pasted on the arms. After seeing a huge display with 450 servos at an art museum, [Doug Domke] was inspired to make a scaled-down version. What [Doug] didn't scale down is the delightful visuals ...
Read more

›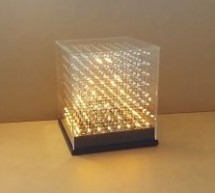 So far, we have only built 3 LED cubes. Our first cube is a 4x4x4 LED cube and though we managed to successfully complete it without too much difficulty, we did not find much excitement and satisfaction experimenting with it. Next, we designed, created and built our second cube, an 8x8x8 LED cube driven using the awesome MAX7219 ICs almost a year ago. You may check out our instructable on jolliCubeif y ...
Read more

›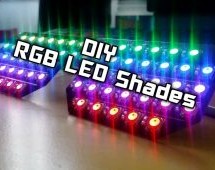 Today I'm going to teach you how you can build your own RGB LED Glasses very easily and cheapThis has always been one of my biggest dreams and it finally came true! A huge shout out to EasyEDA for the amazing PCB's and personal support! :) The parts you will need for this project are the following: PCB - http://tinyurl.com/zx6t96768 x WS2812 LED's - http://tinyurl.com/zdod8eh68 x 100nF 0 ...
Read more

›