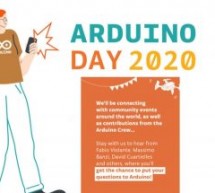 Over the weekend the official Arduino Day 2020 livestream took place providing oversight of what you can expect from the Arduino platform in the near future. If you are unable to attend to catch up on the news will be pleased to know the stream is now available via YouTube view at your leisure. Check out the streaming schedule below to learn more about what's included in the four hour presentation. "We'll c ...
Read more

›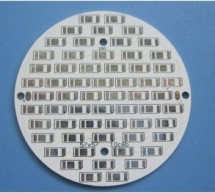 The design of electronic cards and devices now requires high flexibility and increasingly short delivery times. In a market characterized by a strong innovative drive, with increasingly shorter time-to-market, it is essential for electronic designers to rely on rapid, reliable and cost-effective PCB prototyping and assembly services. INTRODUCTION The development of new electronic ap ...
Read more

›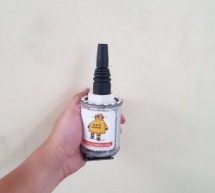 Today I will share how to make a WIFI JOYSTICK from an ESP8266 and 4 ways industrial joystick. It can be integrated into the factory's automation system or be used for smart home control. The mentioned control systems are PLCs and the specific case that I am applying is SIEMENS PLC S7-300..... Let's start and firstly please watch the video below: https://youtu.be/aFG6ttPEAu4 Step 1: BILL OF MATERIAL Main co ...
Read more

›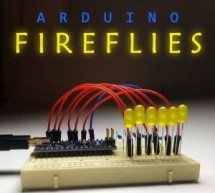 https://youtu.be/S8C5a9tcbgk One of the things I look forward to with summers in Pennsylvania are fireflies in my backyard. I recently taught myself Adruino programming for the purpose of making this simple project. It's a great program to start with and is easy enough for any programmer, novice to expert, to build, modify and have fun with in only a few minutes. Let's get started. Step 1: What You'll Need. ...
Read more

›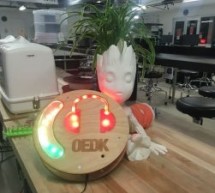 The Oshman Engineering Design Kitchen (OEDK) is the largest makerspace at Rice University, providing a space for all students to design and prototype solutions to real-world challenges. To serve this purpose, the OEDK houses a number of power tools and large machinery that produce loud, potentially unsafe noises. While the OEDK has successfully established a culture of safety around eye protection and glove ...
Read more

›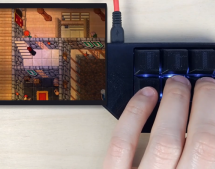 [Elite Worm] wrote in to tell us about a cool little keyboard designed to make playing a certain game a whole lot easier. One of the ways you can move your character is with the numpad in directional mode plus Control and Shift, but those are too far apart to drive blindly with one hand. This is all the motivation [Elite Worm] needed to build a custom keyboard with only the essentials. The keyboard is contr ...
Read more

›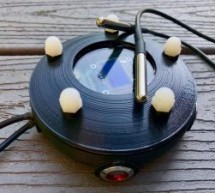 Alaska is on the edge of advancing climate change. Its unique position of having a fairly untouched landscape populated with a variety of coal mine canaries enables a lot of research possibilities. Our friend Monty is an Archaeologist who helps with camps for kids in Native Villages scattered around the state--Culturalalaska.com. He has been building cache sites for the historical preservation of food with ...
Read more

›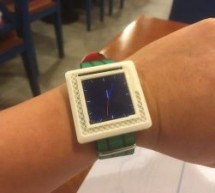 This Instructables show how to make a Arduino Watch from Arduino Watch Core. Step 1: Preparation Arduino Dev Board This time I am using Sparkfun Pro Micro 3.3 V 8 MHz dev board. Watch Display This time I am using a ST7789 1.3" IPS LCD. Lipo Battery I have some 301420 Lipo battery in hand. Lipo Charge Board I have some 15 mm x 15 mm Lipo charge board in hand. RTC Chip This time I am using DS3231M, it built-i ...
Read more

›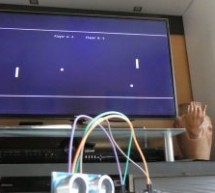 i'm MrWaffelXD and today I want you to show how to make a motion controlled Pong game. In this guide you learn, how to programm your own Pong and how to make a distance-controller, which you can use by moving your hand. But first: What is Pong? "Pong is one of the earliest arcade video games. It is a table tennis sports game featuring simple two-dimensional graphics. The game was originally manufacture ...
Read more

›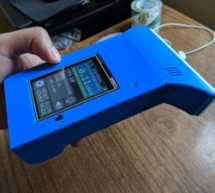 https://youtu.be/rmFnbVB5gCM I designed and built a Geiger Counter - a device that can detect ionizing radiation and warn its user of dangerous ambient radiation levels with the all-too-familiar clicking noise. It can also be used when scouting for minerals to see if the rock you found has Uranium Ore in it! There are many existing kits and tutorials available online to make your own Geiger Counter, but I w ...
Read more

›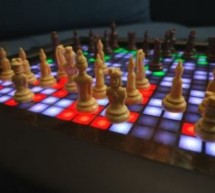 This project has been developed with the "Games" contest in my mind, I hope you'll like it and give your vote :) The idea of this project is quite simple. I want to simulate as many board games as possible using a simple electronic assembly. Of course, every game with its own software, which must be loaded into the simulators microcontroller. Thus, I could simulate games like: Ludo, Ladders and Snakes, Morr ...
Read more

›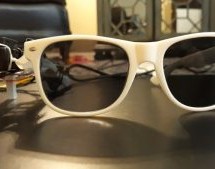 It's something that can happen to all of us, that we forget things. Young and old, we know things are on our to-do list but in the heat of the moment they disappear from our minds and we miss them. There are a myriad of technological answers to this in the form of reminders and calendars, but [Nick Bild] has come up with possibly the most inventive yet. His Newrons project is a pair of glasses with a machin ...
Read more

›