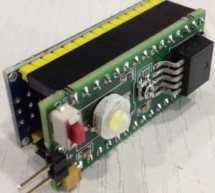 1A Constant current LED driver shield for Arduino Nano has been designed for verity of LED related applications. The shield provides accurate LED current sink to regulate LED current in a string of LEDs or single LED. The LED current is mirrored from the current flowing from the RSET Preset PR1. On board 1W LED is used for testing purpose. External high Wattage LED or multiple LED string can be connected by ...
Read more

›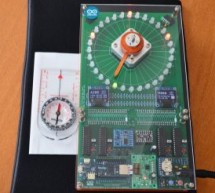 If you have solar panels, you want soak up as much sunshine as you can to get your money's worth. If you don't have space for a lot of panels, the next best thing is repositioning the panels to catch the most rays. For his entry into the Hackaday Prize, [Frank] built a gorgeous solar tracker prototype to both validate his theories and to serve as a learning platform. A solar tracker's purpose is — you guess ...
Read more

›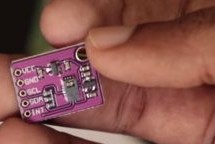 Every time we watch Minority Report we want to make wild hand gestures at our computer — most of them polite. [Rootsaid] wanted to do the same and discovered that the PAJ7620 is an easy way to read hand gestures. The little sensor has a serial interface and can recognize quite a bit of hand waving. To be precise, the device can read nine different motions: up, down, left, right, forward, backward, clockwise ...
Read more

›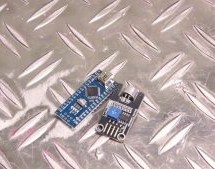 Hi! In this build we'll make a good looking light that dances to all sounds and music, using simple components and some basic Arduino programming. It makes an awesome effect while standing on the desk when gaming, playing music, and anything else that makes sound really. Let's get going! (Click here to download schematic) STEP 1: MAIN SUPPLIES First things first: what kind of supplies do we need and what do ...
Read more

›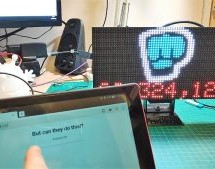 Of all the things you never would have guessed you'd need just ten years ago, a YouTube subscriber counter would probably rank highly. You would have guessed that the little hits of dopamine accompanying each tick upward of a number would be so addictive? As it turns out, lots of people wanted to keep a running total of their online fans, and a bewilderingly varied ecosystem of subscriber counters has cropp ...
Read more

›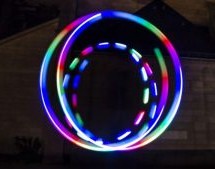 Spinning poi is an entertaining pastime, and LEDs can make a great addition to the experience. [MilanDer] built some LED poi of their very own, using a few maker staples along the way. A 3D printed enclosure is first created, using "clear" PLA that in practice produces translucent white parts. This acts as a great diffuser for the APA102 LEDs inside. The LEDs are driven by an Arduino Pro Mini, which is fitt ...
Read more

›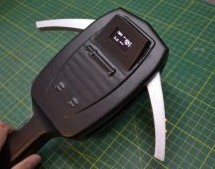 Fans of Ghostbusters will remember the PKE meter, a winged handheld device capable of detecting supernatural activity. Precious little technical data on the device remains, leaving us unable to replicate its functionality. However, the flashing, spreading wings serve as a strong visual indicator of danger, and [mosivers] decided this would be perfect for a Geiger counter build. An SBM20 Geiger tube serves a ...
Read more

›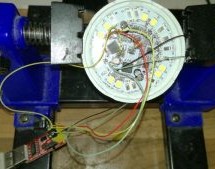 The regular Hackaday reader no longer needs to be reminded about how popular the ESP8266 is; they see the evidence of that several times a day. But what might not be quite so obvious is that it isn't just us hacker types that are in love with the inexpensive IoT microcontroller, it's also popping up more and more frequently in commercial products. As [Majenko] demonstrates, one of those ESP-powered devices ...
Read more

›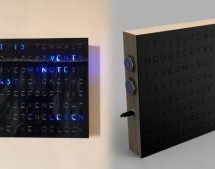 Word clocks are a cool way to tell the time. While they could have probably been built back in the 1960s with a bunch of relays and bulbs, they really only came into their own in the LED-everything era. [Vatsal Agarwal] built one of his own, showcasing his maker credentials. It's a build that relies on good woodworking practices from the ground up. Maple wood is used for the frame, cut and prepared on a mit ...
Read more

›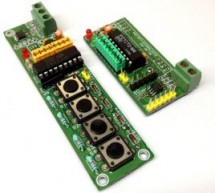 4 Channel 2 core twisted pair remote controller built using PT2262, PT2272-M4 IC from Princeton technology and MAX485 IC from Maxim. PT2262 is an Encoder (Transmitter), PT2272-M4 Decoder (Receiver) and MAX485 works as bridge for twisted pair communication between encoder and decoder. The receiver provides 4 channel Momentary outputs. All outputs are TTL level and can be interfaced with other circuits or rel ...
Read more

›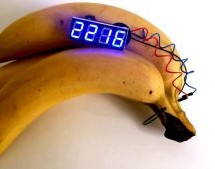 If there's one thing Hollywood loves, it's a ticking clock to create drama. Nuclear weapons, terrorist bombs, and all manner of other devices have been seen featuring foreboding numbers counting down on a series of 7-segment displays. In this vein, [deshipu] developed a rather ridiculous take on the classic trope. The project is built around a ticking four-digit display. The blue LEDs give it a modern touch ...
Read more

›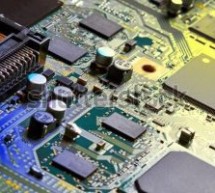 Introduction In recent years LED technology has experienced rapid growth in its adoption and general application. Like any other electronic device, LEDs make use of electricity. However, they generate a rather massive amount of heat that would usually be harmful to the lifetime and integrity of the circuit board within it. Metal Core Printed Circuit Board (MCPCB) Technology is responsible for the ability of ...
Read more

›