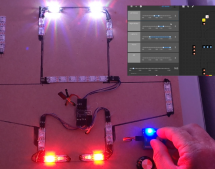 Like pretty much all of us, [Andy Schwarz] loves RGB LEDs. Specifically he likes to put them on RC vehicles, such as navigation lights on airplanes or flashers and headlights on cars. He found himself often rewriting very similar Arduino code for each one of these installations, and eventually decided he could save himself (and all the other hackers in the world) some time by creating a customizable Arduino ...
Read more

›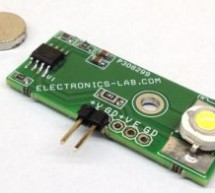 Contact-less controlled automatic wardrobe light turns on the LED when you open the wardrobe door. Τhe project is based on Hall effect IC including LED driver and tiny magnet. Board doesn't require any mechanical switch. When magnet is close to the board, LED is off, when you open the wardrobe door magnet goes far from hall IC and its turn on the LED, the IC also has special features like soft start and sof ...
Read more

›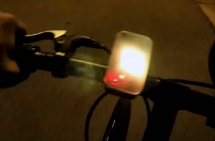 If you can ride a bike with no handlebars, no handlebars, no handlebars, you can do just about anything. You can take apart a remote control, and you can almost put it back together. You can listen in on a two meter repeater and you can build a GPS module speedometer. That's what [Jeremy Cook] did with just a few parts, a little 3D design, and some handy zip ties to hold it onto the handlebars, the handleba ...
Read more

›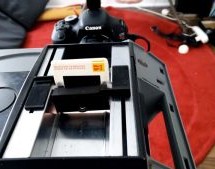 Photographic slides were popular in the middle part of the 20th century, but are long forgotten now. If you've found a handful in a dusty attic, you might consider sending them away to be digitized professionally, or using a flatbed scanner at home. [Bryan Howard] found himself with over 200,000 slides, however, so that just wouldn't do. Instead, he endeavored to build an automated scanner of his own.  Like ...
Read more

›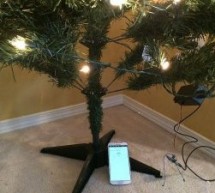 Do you want to conserve energy and turn the Christmas tree lights on/off when not required? In IOT era, that can be done using MKR1000. Things used in this project Hardware components Arduino MKR1000 × 1 PowerSwitch Tail II × 1 Software apps and online services Arduino IDE Xamarin Microsoft Visual Studio 2015 Story This project uses MKR1000 as a REST API server with the help of MKR1000RESTServer library. Wh ...
Read more

›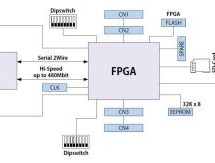 In this post you will find  the description of a graphic display that uses a modular solution based on dot matrix blocks (in which each dot is a RGB LED), that are driven – via a specific bus – by a very powerful control board, that is entirely programmable and capable of managing even very fast animations, thanks to the FPGA it is supplied with. Yes, the key factor is the Spartan-6 Field Programmable Gate ...
Read more

›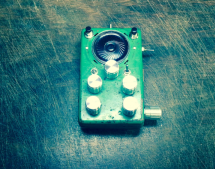 For every project that uses an Arduino to make soup or an ESP8266 to hash bitcoin, there's always someone out there uttering the same old refrain. I could have done it with a 555. More often than not, this is true, even if it is tangential to the discussion being had. In this case however, such a statement is moot. [lonesoulsurfer] has built the Fizzle Loop Synth, featuring not one, but three triple-nickel ...
Read more

›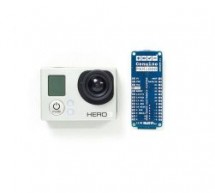 Make your own custom GoPRO shutter using a MKR1000 board, 3 buttons and 3 LEDs. Things used in this project Hardware components Arduino MKR1000 × 1 LED (generic) × 3 SparkFun Pushbutton switch 12mm × 3 Breadboard (generic) × 1 Jumper wires (generic) × 1 Resistor 221 ohm × 1 Software apps and online services Arduino Web Editor Story Arduino GoPRO libraries This tutorial relies on the use of the Arduino GoPRO ...
Read more

›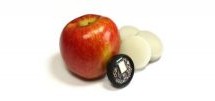 Puck.js is a low energy smart device which can be programmed and debugged wirelessly with JavaScript. It is both multi-functional and easy to use.  This beacon uses a custom circuit board with the latest Nordic chip, Bluetooth LE, Infrared transmitter, NFC, magnetometer, temperature sensor, RGB LEDs, and much more. Unlike other beacons, Puck.js comes with the open source JavaScript interpreter Espruino pre- ...
Read more

›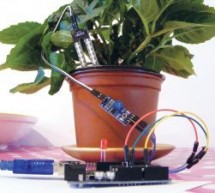 As a preview of his latest book, Arduino Project Handbook: 25 Practical Projects to Get You Started, Mark Geddes takes us through the project to create a simple plant monitor. In this project I'll introduce a new type of analog sensor that detects moisture levels. You'll set up a light and sound alarm system (an inexpensive piezo buzzer) to tell you when your plant needs watering See also: How to build a la ...
Read more

›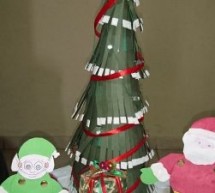 Handmade MKR1000 IoT Christmas show made of colored cardboard paper. Things used in this project Hardware components Arduino MKR1000 × 1 DFRobot DFPlayer × 1 Speaker: 0.25W, 8 ohms × 1 LED (generic) × 10 Servos (Tower Pro MG996R) × 4 Software apps and online services Arduino IDE MIT App Inventor you can download the app at https://docs.google.com/uc?export=download&id=0Bxu35vkFQBFcdU4xeGFudWFPemc Hand t ...
Read more

›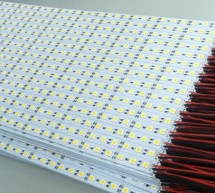 Introduction: The use of LED based electronics has significantly increased in the past few years. They have proven to be more efficient and nearly 5 times cheaper than normal incandescent units. But with their use came one downside: heat. Some devices tend to use a number of LEDs that remain on for a long period of time and so can overheat. The LEDs are usually mounted on PCBs and can therefore cause signif ...
Read more

›