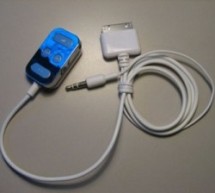 This tutorial will describe a way of controlling an iPod remote, and thus, an easy way of getting some music and sound out of your Arduino project. The remote we used was an unofficial remote I found on the worldwide auction site for around 10 USD, an opto-isolator can be found in your local electronics store. We used a TIL116 opto-isolator between the Arduino and the remote to safely send signals in betwee ...
Read more

›
Easily control your iPod with Arduino using serial commands. This instructable includes the schematic, the code and some extra info; everything you need to make this work. USB,battery or wall power supply powered. Step 1: What you need Parts: 5x  1K ohm resistors 2x  1M ohm resistors 1x  12K ohm resistors 1x  1.5K ohm resistors 4x  normaly opened push buttons wire protoboard (optional) 3.5mm audio jack Ardu ...
Read more

›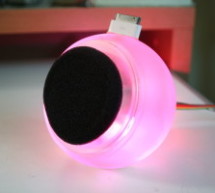 Using an Apple Pro speaker, I made a flashing RGB LED iPod dock for about $35. I recommend reading the entire 'ible before starting. Also, note that the volume is control from the iPod. It consumes minimal power in shutdown mode, and is controlled by a Teensy. This took me ~3 days to build, and you should know how to solder pretty well before doing this project. The enclosure looks amazing when lit, it is r ...
Read more

›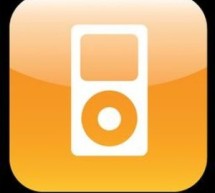 This instructable will help you understand the iPod serial protocol, and how to send commands to an iPod using an Arduino. This instructable is only meant to show the basics of the protocol and is by no means complete. I only had enough hardware space for 4 buttons, and the software reflects that. Hardware Needed : 1x Arduino 4x Push Buttons 4x 10k ohm resistor 3x 1k ohm resistor 1x 500k equival ...
Read more

›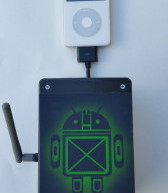 This tutorial shows you how to use an Arduino to turn that old dusty music player into a Bluetooth controlled docking station. Even if it has a cracked screen or a dead battery it can still be used. The following instructions will show you how use an Arduino and a couple of cheap parts to set up a MuseHack station NO SOLDERING REQUIRED!!! This project can be built for under $25 which includes buying an Ardu ...
Read more

›
My girlfriend, a music buff, asked me to come up with a better way for her to look at the track information of the current song playing on her iPod touch while she was using it in the car. Those of you that have or have had an iPod touch know that it's not the easiest thing to read while driving. To see the song information you have to double tap the home button and then still the text is extremely small. M ...
Read more

›
I'm not usually one to revisit a project after I've finished it, but I made an exception because the problems with the original design were making this device unpleasant to use. For those of you just now viewing this project, it is the second iteration of an iPod information screen I made for my girlfriend a little over a year ago (seehttp://www.instructables.com/id/iPod-Information-Screen/). While she like ...
Read more

›