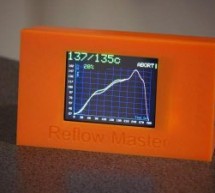 Story Reflow Master really started out as a microcontroller-based graphing experiment... I wanted to visualise the temperature in my toaster oven when I manually reflowed my PCBs. I had a K-Type probe in my oven connected to my digital multimeter, and though I could see the temperature, unless I also used a stopwatch, I had no real idea of how long I was reflowing for and at what temperature... it was VERY ...
Read more

›
The main objective of this project is to show how to interface a uCAM-II serial camera to 4Duino. uCAM-II is a highly integrated micro serial camera which could be controlled by any host that requires a video camera or a JPEG compressed still camera for embedded imaging applications. uCAM-II processes various features making it trivial to interface to a microcontroller. Following are the list of few feature ...
Read more

›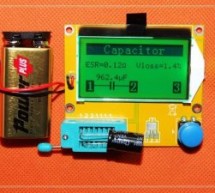 When I started to deal with Chinese electronics suppliers from websites like Alibaba, Aliexpress and Taobao, I discovered that there are huge amount of undiscovered tools from the Chinese market. They are not easily discovered, maybe due to the Chinese language barrier, especially when we deal with a Chinese website like Taobao or maybe because most of us are used to deal with known electronics distributors ...
Read more

›
Introduction: Like many out there, I enjoy a good exercise session, whether it be indoors or outdoors. As part of that I purchased a Polar branded heart rate monitor, which came with a "Wearlink" chest strap and RS300Xsd receiver watch. The watch is able to do quite a bit of analysis on its own, in terms of recording heart rate averages, target zones and the like, but without the additional FlowLink device ...
Read more

›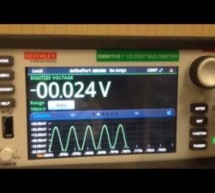 The DMM (digital multimeter) is a basic measurement tool for nearly every electrical engineer and many other engineers. With the push to constantly improve power efficiency in electronic designs comes a need to not only measure voltage and current, but to dynamically see them as well. Keithey's DMM7510 combines a 7½-digit DMM with an 18-bit, 1 Msample/s digitizer, which lets you see measurements both numeri ...
Read more

›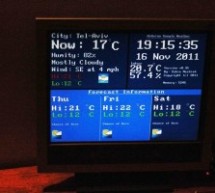 In this project, I am using an Arduino board to show forecast of the weather from Google Weather service on a VGA screen. The display is obviously graphical one, with icons and some colorful text. It is one of those gadgets I wanted to have for some time now – A weather forecasting display that is there just like the wall clock. Yes I know you got nicer looking things on your angry-birds machine... I simply ...
Read more

›
Variations II of Variations II is a kinetic sculpture inspired by John Cage's Variations series. Cage's Variations II is a graphical composition that generates musical events using measurements of distance between dots and lines on a piece of paper. The instructions for the piece determine the behavior of rotating panels and images synchronized to be projected onto the sculpture. Motors drive the rotation o ...
Read more

›