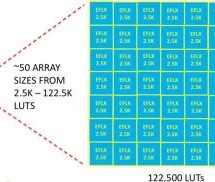 Whether you are designing an SoC, MCU or other chip, the one common heartache is "freezing RTL." Up until that point, it's no problem making a change or update, but once it's frozen, the chip design is "locked in." A change after that point could require a new spin that is not only costly, but can also significantly delay the chip development schedule. Now imagine what it would be like to have no deadline t ...
Read more

›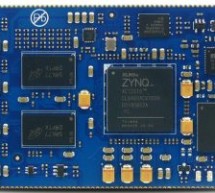 MYIR Tech has launched an $85 module, Xilinx Zynq-7010 or -7007S that runs on MYC-C7Z010/007S CPU Module. MYC-C7Z010/007S CPU Module is a part of their newly launched sandwich-style, $209 MYD-Y7Z010/007S Development Board. There's an open source Linux 3.15.0 based BSP for the module, and the MYD-Y7Z010/007S carrier board ships with schematics. Both the module and development board can withstand -40 to 85°C  ...
Read more

›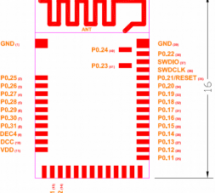 The open hardware innovation platform Seeedstudio produces the MDBT42Q, a Bluetooth Low Energy (BLE) module. It is a BT 4.0, BT 4.1 and BT 4.2 module designed based on Nordic nRF52832 SoC, a powerful, highly flexible ultra-low power multiprotocol SoC ideally suited for Bluetooth low energy, ANT and 2.4GHz ultra low-power wireless applications. MDBT42Q features a dual transmission mode of BLE and 2.4 GHz RF ...
Read more

›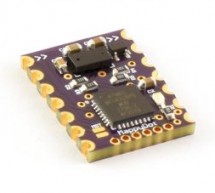 Description MappyDot is a smart ranging sensor which provides system designers with the ability to measure accurate distances on drones and robotic platforms for collision avoidance, area mapping, distance measurement, gesture recognition and motion sensing. The MappyDot uses the VL53L0X laser time-of-flight ranging sensor from STMicroelectronics, which is a tried and tested 940nm Class 1 laser sensor in us ...
Read more

›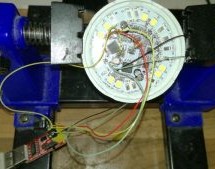 The regular Hackaday reader no longer needs to be reminded about how popular the ESP8266 is; they see the evidence of that several times a day. But what might not be quite so obvious is that it isn't just us hacker types that are in love with the inexpensive IoT microcontroller, it's also popping up more and more frequently in commercial products. As [Majenko] demonstrates, one of those ESP-powered devices ...
Read more

›
Introduction In this tutorial, we will go over how to connect an OpenScope MZ to LabVIEW. To do so, I will be walking you through some example VIs that I made. These examples allow you to access the oscilloscope and Wavegen/DC power supply functions of the OpenScope as well as the GPIO pins and the Logical Analyzer. Materials Hardware OpenScope MZ Software LabVIEW NOTE: Installing LabVIEW requires you creat ...
Read more

›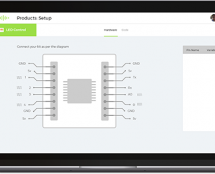 Internet of Things (IoT) is one of the most important technologies these days. It became an essential component of many hardware projects core. And in order to make it easier for developers, Bolt IoT platform appeared as a complete solution for IoT projects. Bolt is a combination of hardware and cloud service that allow users control their devices and collect data in safe and secure methods. It also can giv ...
Read more

›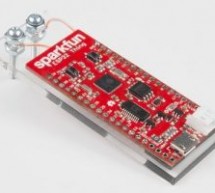 Over the Christmas break, my parents were out of town to celebrate the holidays. When they came back, they saw something every homeowner fears – a flooded basement. In a basement, there are pipes that collect water from around the foundation and bring it into the sump pit, which pumps it out away from the house. When the sump pump fails, water has no way to leave the basement and it floods. I recently bough ...
Read more

›
by Derek Hildreth – Technologic Systems This comprehensive and easy to read example C code is designed to work alone or included as a library for dealing with general purpose I/O via the sysfs interface in Linux.  It can easily be applied to any computer which utilizes the GPIO sysfs interface (both pro and maker boards).  Getting started is a breeze.  You just need to decide if you're going to use it as a ...
Read more

›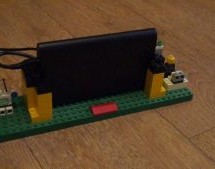 A PC application that talks to the Walabot PRO, Arduino and NeoPixels! Story Welcome to my Walabot project I will split this project in different parts 1. Get to know the Walabot and a setup. This includes data readout and send it to an Arduino. 2. Gather the data that is needed for the calculations and create an image with this data 3. Convert the data to an object Getting started with the Walabot I've mad ...
Read more

›
ESP8266 is a great thing for starting to Wifi And IOT It is also cheap and be used for making cool projects connected to the Internet .Learn how to make a simple IOT Project with it .The ESP8266 WiFi Module is a self contained SOC with integrated TCP/IP protocol stack that can give any microcontroller access to your WiFi network. The ESP8266 is capable of either hosting an application or offloading all Wi-F ...
Read more

›
The ESP8266 has a few common issues, specially when you are trying to flash a new firmware or uploading scripts. This is a companion guide to the Home Automation using ESP8266 and Password Protected Web Server eBooks. Here's a compilation with some of the most common problems with the ESP8266 and how to fix them. ESP8266 Troubleshooting – NodeMCU Flasher Where do I download the NodeMCU flasher? Go to the No ...
Read more

›