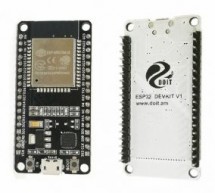 GPIO pins of ESP32 DEVKIT As mentioned earlier, the chip used with this board has 48 GPIO pins, but all pins are not accessible through development boards. ESP32 devkit has 36 pins and 18 on each side of the board as shown in the picture above. It has 34 GPIO pins and each pin has multiple functionalities which can be configured using specific registers. There are many types of GPIOs available like di ...
Read more

›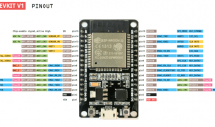 This tutorial is about pinout of the ESP32 development board, especially for ESP32 devkit. ESP32 devkit consists of ESP-WROOM-32 module. There are many versions of ESP32 chip available in the market. But ESP32 devkit uses ESP-WROOM-32module. But the functionality of all GPIO pins is the same across all ESP32 development boards. I find many people searching online about this development ...
Read more

›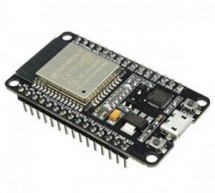 In this project, we will be dealing with the inbuilt Bluetooth feature in ESP32 Development board and try to build an application around it. https://youtu.be/zZUs_GRprpY The Bluetooth system can be divided into two different categories: Classic Bluetooth and Bluetooth Low Energy (BLE). ESP32 supports dual-mode Bluetooth, meaning that both Classic Bluetooth and BLE are supported by ESP32. Here, we will contr ...
Read more

›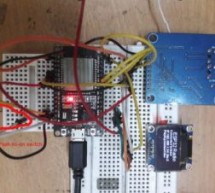 The cheap MP3 VS1053 codec processor from aliexpress.com is told to be capable of decoding a variety of music formats, including Ogg Vorbis/MP3/AAC/WMA/MIDI audio. VS1053 is also capable of recording in Ogg Vobis file but all the guidance that is available on Internet are either for proprietary boards or for ESP32-IDF which not preferable to try due to excessive coding. A code more than 20 lines is enough t ...
Read more

›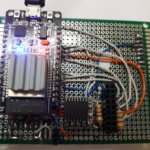 In any power utility corporation ash dyke management is a huge issue. For fugitive dust control huge sprinklers that spray water all along the dry portion of the dyke are used but maintenance of these sprinklers is a problem as we really don't have any idea when it's going to rain or when it will be windy. So the operators in such corporations were demanding for a weather forecasting terminal to overcome th ...
Read more

›
ESP32 Arduino Projects List: The ESP32 is a development board that combines Wi-Fi and Bluetooth wireless capabilities, and it's dual core. Most of the electronics geeks are asking the whole list of ESP32 Arduino Projects List here we will share list every month as our projects are being updated on daily basis. This repository includes projects with ESP32,  Arduino and related with Internet of Things and Hom ...
Read more

›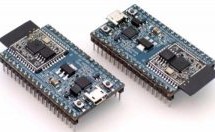 The ESP8266 has become one of those ubiquitous parts that everyone knows. However, the new ESP32 has a lot of great new features, too. If you want to take the ESP32 for a spin, you should check out [Neil Kolban's] video series about the device. When we say series, we aren't kidding. At last count, there were nineteen videos. Some are only a few minutes long, but some weigh in at nearly twenty minutes and th ...
Read more

›