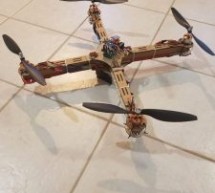 This project started all the way back when I was in 6th grade and completely new to electronics, when I thought to myself, "Hey, let's build a drone....it shouldn't be that hard......right?" Yea, guess what, it's hard. Almost 4 years later, this project is coming to a close, and along the way, I have built my engineering knowledge from the ground up, and I will be sharing my knowledge with everyone in the I ...
Read more

›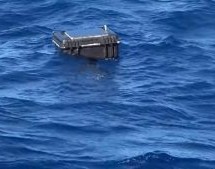 It may be named after the most famous volleyball in history, but "Wilson" isn't just a great conversationalist. [Hayden Brophy] built the free-drifting satellite buoy to see if useful science can be done with off-the-shelf hardware and on a shoestring budget. And from the look of the data so far, Wilson is doing pretty well. Wilson belongs to a class of autonomous vessels known as drifters, designed to floa ...
Read more

›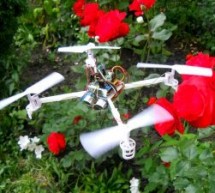 Drones are very popular toys and tools these days. You can find professional and even beginner drones and flying gadgets in the market. I have four drones (quadcopters and hexcopters), because I love everything that flies, but the 200th flight isn't so interesting and starts to be boring, so I decided that I will build my own drone with some extra feutures. I like to program Arduino and design circuits and ...
Read more

›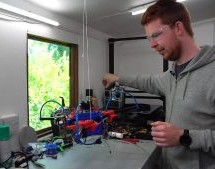 You've got to hand it to [Tom Stanton] – he really thinks outside the box. And potentially outside the atmosphere, to wit: we present his reaction control gas thruster-controlled drone. Before anyone gets too excited, [Tom] isn't building drones for use in a vacuum, although we can certainly see a use case for such devices. This is more of a hybrid affair, with counter-rotating props mounted in a centrally ...
Read more

›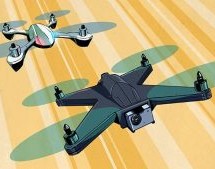 Drone racing is nifty as heck, and a need all races share is a way to track lap times. One way to do it is to use transponders attached to each racer, and use a receiver unit of some kind to clock them as they pass by. People have rolled their own transponder designs with some success, but the next step is ditching add-on transponders entirely, and that's exactly what the Delta 5 Race Timer project does. Th ...
Read more

›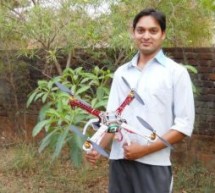 "Drone The Quadcopter" is an featured UAV. I design my project with F450 arm in X-mode design. The full operation takes place via a Flysky FSCT6 remote control unit which gives a better operating range of 800 Meter to 1.2KM. If you are a beginner in this field then you are on the right place. The ultimate goal of our project is to learn aerial vehicles which can be flyover a long height and over a long rang ...
Read more

›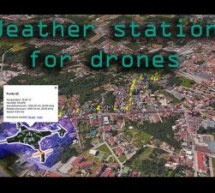 The project consists of a kit for drones that includes an electronic device that functions as a meteorological station. Things used in this project Hardware components Arduino MKR1000 or Arduino/Genuino Zero + Arduino wifi shield 101 × 1 DHT22 Temperature Sensor × 1 Jumper wires (generic) × 1 LED (generic) recommended one Green, one Yellow and one Red × 3 Resistor 10k ohm × 1 Resistor 4.7k ohm × 3 SparkFun ...
Read more

›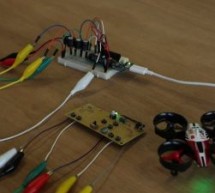 Learn how to lift-off a drone with your mind and a hacked controller using a MindWave sensor, Arduino MKR1000 and Processing. Things used in this project Hardware components Arduino MKR1000 × 1 Micro Racing Drone × 1 Capacitor 100 µF × 4 Resistor 221 ohm × 4 Jumper wires (generic) × 12 Breadboard (generic) × 1 Mindwave Neurosky × 1 Software apps and online services Processing 3 Arduino IDE Hand tools and fa ...
Read more

›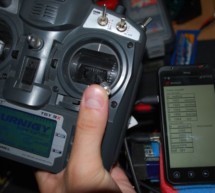 In this tutorial i want to learn you something, maybe change your mind. And make autonomous drones available for everyone. Simple question is: What do you need to make your drone autonomous? . Answer: - GPS - Accelerometer - Gyroscope - Telemetry wireless system - Camera - Some better micro processor Its expensive right? Real answer: Its cheap, and you already have it in your pocket!!! Modern Android phones ...
Read more

›
YOU WILL NOT FIND OTHER ITEMS AS DETAILED IN WHOLE INTERNET In this article I provide a list of components and links of purchase to create your drone (quadricopter) remote-controlled from a PC. Who has not dreamed at least once to have a toy really send out by Hi Tech.A tutorial finished you will have a drone in a workmanlike manner. We start from the key point. What to buy? Hardware Required: 1x Arduino UN ...
Read more

›