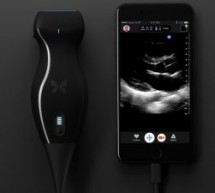 Ultrasound, also known as sonography, is a medical procedure which uses sound waves to get images from inside the body. It is used to help guide biopsies, diagnose causes of pain, examine a baby in pregnant women, diagnose heart conditions etc. High- frequency sound waves are transmitted to the body using a small transducer (probe), then the probe collects the sounds that bounce back, and a computer uses th ...
Read more

›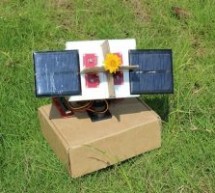 Maker is always sensitive to the new and funny things. One day, I watched a video, in which the sunflower moves along with the sun. I had a sudden insight then. Why can't I make a electronic device inmitating this biomechanism. In the following days, I began to carry out my solar tracker project. I selected the crowtail as the microcontroller board, and picked up the componets and accessories in our warehou ...
Read more

›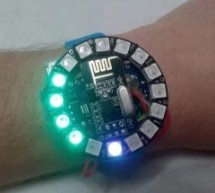 If you would prefer to build your very own DIY heart rate monitor, rather than purchase an expensive smartwatch or fitness tracker. You may be interested in a project published to the Hackster.io website earlier this year providing instructions on how to create a simple wearable heart rate monitor using an Arduino Nano R3. The tiny Arduino development board has been combined with a generic nRF24 Module toge ...
Read more

›
A smartwatch with fall and location detection, reminders and more, designed to help you or your loved one with Alzheimer's! Story 1 in 9 people aged 65 and older has Alzheimer's disease Family caregivers spend more than $5000 an year caring for someone with Alzheimer's. For some families this means missing a vacation. But for others, it may mean going hungry These facts quoted straight from the Alzheimer's ...
Read more

›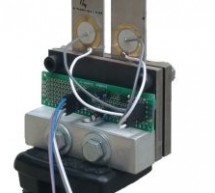 There is energy everywhere around us and in many different forms. Many devices have been developed to harvest light, wind, waves, and more. One unusual place of energy harvesting is from passing cars. As cars pass by some of their energy is released in form of sound. Even though the overall energy maybe small it can be harvested. In this Instructable I will show how to apply the solution of Euler–Bernoulli ...
Read more

›
In this guide, we will introduce the basics, layout, problems and solutions of rigid-flex circuit boards. It has six chapters that cover every detail about Rigid Flexible Circuit. Among the key subjects on Rigid Flexible Circuit include: What is a Rigid-Flex PCB?: This section provides a brief overview of the definition, state, and characteristics of a rigid-flexible board. 2, rigid-flexible PCB design: Thi ...
Read more

›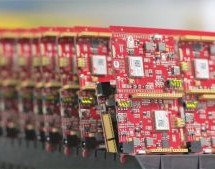 Quality is as important to us as it is to you. At Seeed Fusion, our manufacturing expertise can help you reduce errors and failure rates for a prototype or a mass-produced product. Whether there is a problem with one of the components, assembly, or the PCB design itself, any error can result in a non-functioning device which can be complicated or impossible to rectify. In the business for over 10 years, See ...
Read more

›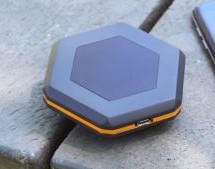 At Sonnet Labs, a group of avid outdoor enthusiasts aim to democratize mobile communication with technologies that enable smartphones to send text messages, image data, and GPS locations without Internet connectivity, cellular coverage, or satellite reception. No need for cellular grid with Sonnet Therefore, they launched their product, Sonnet, the smartphone walkie-talkie! Sonnet is a wireless device that ...
Read more

›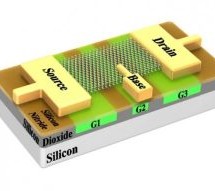 In a recently published study, a team of researchers at SUNY Polytechnic Institute in Albany, New York, has suggested that combining multiple functions in a single semiconductor device can significantly improve device's functionality and efficiency. Nowadays, the semiconductor industry is striving to scale down the device dimensions in order to fit more transistors onto a computer chip and thus improve the ...
Read more

›
Introduction In this tutorial, we will go over how to connect an OpenScope MZ to LabVIEW. To do so, I will be walking you through some example VIs that I made. These examples allow you to access the oscilloscope and Wavegen/DC power supply functions of the OpenScope as well as the GPIO pins and the Logical Analyzer. Materials Hardware OpenScope MZ Software LabVIEW NOTE: Installing LabVIEW requires you creat ...
Read more

›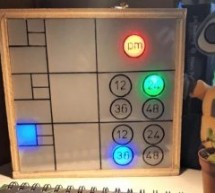 Makers and Arduino enthusiasts searching for a project to keep them busy this weekend may be interested in this awesome Arduino Fibonacci clock created by maker "TecnoProfesor". may look a little complicated to read the time but once you know how to read it the Fibonacci clock is a great talking piece. Check out the video below to see it in action. Fibonacci was an Italian mathematician and created the Fibo ...
Read more

›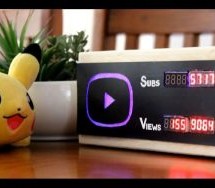 How do you hack your motivation? Do you put red marker Xs on a paper calendar every day you exercise? Do you use an egg timer to sprint through dozens of emails? Do you lock all the doors and shut off your data to write some bulletproof code? If you are [Hulk], you build a YouTube Desktop Notifier showing his YouTube subscribers and views. This is his ticket to getting off the couch to make a video about ju ...
Read more

›