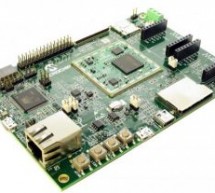 American microcontroller manufacturer company Microchip has unveiled an open source, mainline Linux ready "SAMA5D27 SOM" module. This module is based on a SiP implementation of its Cortex-A5-based SAMA5D27 SoC with 128MB RAM. The 40 x 38mm module is also compatible with a SOM1-EK1 dev board. SAMA5D27 SOM1 The SAMA5D27 SOM is Microchip's first computer-on-module based on a Linux-ready application processor, ...
Read more

›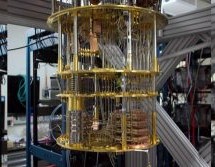 On Monday, March 05, 2018, research scientists from the Google Quantum Al lab whose goal is to build a quantum computer that can be used to solve real-world problems, presented their latest quantum processor called Bristlecone at the annual American Physical Society meeting in Los Angeles. Qubits or quantum bits are merely the quantum analogue of classical binary bits. Two of the most critical challenges re ...
Read more

›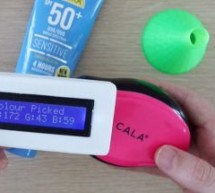 Off the shelf RGB colour pickers allowing you to extract and objects RGB values can range from a few hundred dollars to thousands depending on your needs. If you would prefer to build your very own portable RGB colour picker allowing you to extract colours in RGB valves from real like objects you may be interested in a new project published to the official Arduino blog this week. "If you want a red piece of ...
Read more

›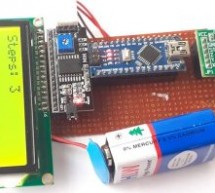 There's a trend in corporate America that has employees wear a step counter — technically a pedometer — and compete in teams to see who can get the most number of steps. We wonder how many people attach the device to an electric drill and win the competition easily. However if you want to do your own measurements, [Ashish Choudhary] has plans for making a pedometer with an Arduino. The device isn't tiny, bu ...
Read more

›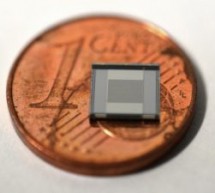 Nowadays, electrical fields are being used not only in electrical engineering, but also for industrial, weather forecasting, safety, and medical applications. As a result, the need for a precise electric field strength measurement device has become increasingly high, and many investigations have devoted their resources to creating such device. TU Wien has developed a small electric field sensor that is much ...
Read more

›
Hi, in this Instructable I want to show you, how you can program your Arduino with your Android device. It is very simple and cheap. Also it allows us to program our Arduino where ever we want, this is usefull for permanently installed Arduino boards, like in light controllers... So lets get started! :) Step 1: Materials and Tools Materials: A USB-A to USB-B cable ( http://www.amazon.de/AmazonBasics-USB-2-0 ...
Read more

›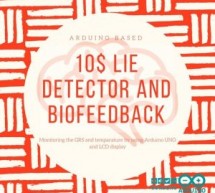 This tutorial will explain how to build a machine for biofeedback. But first a bit of theory. What is biofeedback? [Font: Wikipedia | https://en.wikipedia.org/wiki/Biofeedback] Biofeedback is the process of gaining greater awareness of many physiological functions primarily using instruments that provide information on the activity of those same systems, with a goal of being able to manipulate them at ...
Read more

›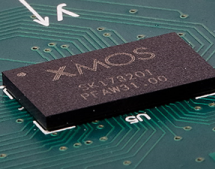 XMOS is one of the many companies that has ventured in voice recognition technology. They created the VocalFusion XVF3500 device, the first voice processor to have true stereo-AEC support in a far-field linear microphone array solution. Voice recognition is a relatively new technology for consumers which we came to know with Siri, google home, Alexa etc. However, this technology has been developed since 195 ...
Read more

›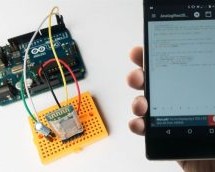 Hello world, in this Instructable I want to show you, how to program your Arduino Uno with your Android device over Bluetooth. It is very simple and so cheap. Also it allows us to program our Arduino where ever we want over wireless bluetooth... So lets get started! :) Step 1: Materials and Tools Hardware : Arduino UnoBluetooth HC-05 moduleMini breadboardCapacitor 1uf/16v (elco)Reasisor 100 ohm5 pcs x Jumpe ...
Read more

›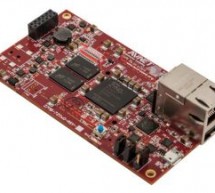 MicroZed is a low-cost development board from Avnet, the makers of the $475 ZedBoard and the entry level MiniZed development boards. Its unique design allows it to be used as both a stand-alone evaluation board for basic SoC experimentation or combined with a carrier card as an embeddable system-on-module (SOM). The MicroZed processing system is based on the Xilinx Zynq®-7000 All Programmable SoC. The Zynq® ...
Read more

›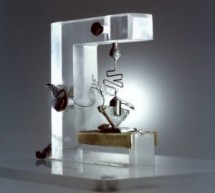 Its been 70 years since the fundamental building block of electronics was created, and it has been getting smaller, and better since then. The invention that won the Nobel prize for John Bardeen, Walter Brattain, and William Shockley in 1956 revolutionized electronics and made it into the IEEE milestone list. Before 1947 computers used vacuum tubes, which could be several inches long, consumed massive amoun ...
Read more

›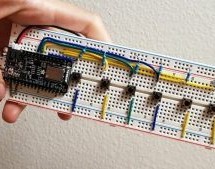 Ever hear of Microsoft Soundscape? We hadn't, either. But apparently it and similar apps like Blindsquare provide people with vision problems context about their surroundings. The app is made to run in the background of the user's mobile device and respond to media controls, but if you are navigating around with a cane, getting to media controls on a phone or even a headset might not be very convenient. ...
Read more

›