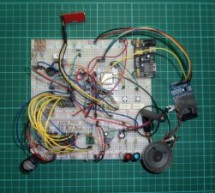 https://youtu.be/MwtR3u_uS0M This article is the 12th in a series on home automation Instructables documenting how to create and integrate an IoT Retro Speech Synthesis Device into an existing home automation system including all the necessary software functionality to enable the successful deployment within a domestic environment. Picture 1 shows the completed IoT speech synth device and Picture ...
Read more

›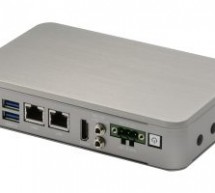 AAEON, a leading developer of IoT solutions, releases the BOXER-6405, an ultra-compact edge AI system for smart factory applications. Fitted with four USB3.0 ports and three COM ports, this versatile device can easily be connected to a range of factory equipment. Measuring just 166mm x 106.6mm x 37mm, the BOXER-6405 can be deployed in the tightest of spaces. Despite its modest dimensions, it ...
Read more

›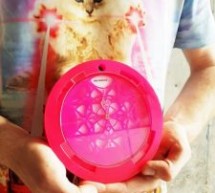 The project conducted as part of the Computational Design and Digital Fabrication seminar in the ITECH masters program and was brought to you by Vanessa Costalonga, James Hayward and Christo van der Hoven. Have you ever doubted the choices that you make? Have you ever looked elsewhere for wisdom and clarity only to find disappointment and vagueries? Look no further: I would like to introduce you to the mora ...
Read more

›
Language has been one of the most fundamental ways of communication among people; it is regarded as the essential way of communication. Of course, language is not the only means of communication between people, but the need for language-based communication is critical especially when people are working and collaborating on tasks together. Communication becomes difficult in situations where people don't unde ...
Read more

›
There is no need for a wordy introduction to I2C protocol. We all know it's main parts - 2 wires, multiple slaves, sometimes multiple masters, up to 5MHz of speed. Often so have we all implemented an I2C connection. Still, every now and then, there's that module that just won't work. This time, we will do an in-depth research about the I2C protocol, and try to cover as much ground as possible. Overview ...
Read more

›
A MOSFET known as a metal-oxide-semiconductor-field-effect transistor is a special type of field-effect transistor which has an insulated gate where in this case the voltage determines the conductivity of the device. Just like conventional transistors, they are also used for switching and amplifying signals. MOSFETs are now more commonly used in digital and analog circuits than BJTs (bipolar junction transi ...
Read more

›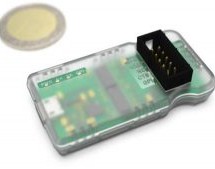 Coming soon to Crowd Supply is the ultimate USB-UART converter. μArt is a device that offers safe and reliable USB-to UART conversion. The voltage levels, electric potentials, and communication speeds are no longer a concern, and it can be used for data exchange or for Programming Arduino or ESP. μArt was designed for enthusiasts and professionals and for users in general who want to save money, time, and h ...
Read more

›
Dire situations require unpleasant solutions, an excellent example of this statement is spying and we have seen what the NSA has done in this regard. It goes against proper ethical character, however, it might be needed in certain circumstances. Usually, the first thing a person who wants to spy would do would be to check and closely monitor the internet presence or life of the party being suspected and pos ...
Read more

›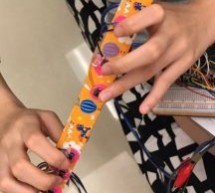 https://youtu.be/Cy4meKH5UAY https://youtu.be/Xb691A9sYRc As one of the top ten common instruments played worldwide, the amount of beginners studying the flute comes in quite a quantity. While The "Flute" of Imitation does not train one's breath control, the "instrument" concentrates on the fundamental fingerings, crucial to familiarize with for every player when player higher-level tunes. The "Flute" of im ...
Read more

›
If you are into electronics, PCBs (Printed Circuit Board) are some of the most common things you will see. These boards make our lives easier by eliminating all those connecting wires and breadboards. If properly designed, it will reduce the size of your device and it can look very professional. Making a professional board could be a bit challenging for newbies, and that's what this post will show, how to m ...
Read more

›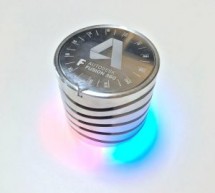 This is the full documentation of the Autodesk University Air Quality Sensor project. Attendees at several events have participated in assembling their own air quality sensor over the past several months. The Concept to Production page will give you more information on how you can use Fusion 360 and EAGLE to create your own products with ease and efficiency, just like we did with this one! Step 1: ...
Read more

›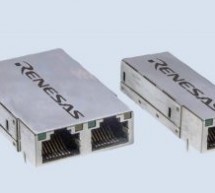 Renesas Electronics Corporation, a significant supplier of advanced semiconductor solutions, announced its latest industrial Ethernet module solution, the I-RJ45. It combines a single- or dual-port RJ45 connector and simplifies integration for industrial Ethernet by supporting various industrial network applications including sensors and transmitters, gateways, operator terminals and remote I/O. This new de ...
Read more

›