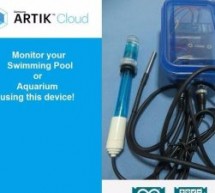 Water quality data monitoring for swimming pools, fish aquarium and more! Things used in this project Story I. Objective The primary objective of this project is to use Samsung ARTIK Cloud to monitor the pH and temperature levels of swimming pools. II. ARTIK Cloud Setup Step 1. Creating your new device Sign up with ARTIK Cloud. Go to developer site and create new "device type". Enter your desired display an ...
Read more

›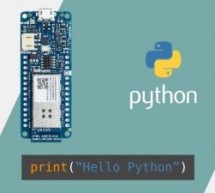 Getting started with Python and Arduino MKR1000 for secure IoT projects. Things used in this project Story Arduino MKR1000 meets Python With the last release, Zerynth officially supports Arduino MKR1000, a device specifically designed for secure IoT projects. The MKR1000 is described as a powerful board that combines the functionality of an Arduino Zero (already supported by Zerynth) and the connectivity of ...
Read more

›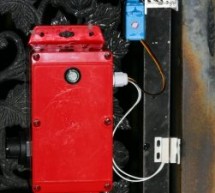 The Arduino Gatekeeper is an IoT-connected authenticator for outdoor gates and doors. No longer are keys required for secure backyards! Things used in this project Story Introduction The Arduino Gatekeeper is an IoT-connected authenticator for outdoor gates and doors (or anything else that can be monitored with reed switches). The first function of the device is to remotely monitor when gates are opened or ...
Read more

›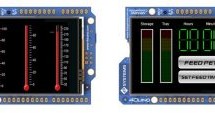 In this project, we will use a 4Duino and several IR sensors to create a simple pet food dispenser. 4Duino checks whether a food tray contains enough food or not. It is programmed to read IR values from each sensor. These values change depending on the amount of food in the container.  The feeding time can be set by the user via the graphical user interface. The device continuously checks the time from an N ...
Read more

›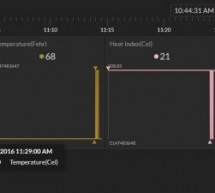 This demonstrates how to use your Arduino MKR1000 to connect to InitialState.com to produce colorful visualizations of your sensor data. Things used in this project Story This tutorial will explain how to upload sensor data from the ubiquitous DHT sensor, attached to the Arduino MKR1000 WiFi device, to the Initial State website. Initial State is a website similar to ThingSpeak.com (see my other tutorial on ...
Read more

›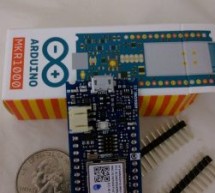 An unofficial tutorial for getting started with the MKR1000 board as there are no official one yet. Story Motivation When i received the new Arduino MKR1000, i was surprised that there is no official getting started, tutorial, or support in the IDE. I decided to write a short getting started guide to avoid others to spend a lot of time searching peaces of information across internet :) Moreover, when you go ...
Read more

›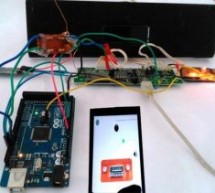 In this project we will use an existing FM radio which went repair a long time ago, to convert it into a Smart Wireless FM Radio controlled using Phone, with the help of Arduino and Processing. We can convert any manually operated electronic device into a Smart Device using the same procedure.  Every electronic device operates with the help of signals. These signals might be in terms of voltages or currents ...
Read more

›
The provided software is based on USB Virtual Com Port (VCP) device. The setup is done with command line interface using terminal from any PC. The setup is stored in the internal flash and PC is not required for normal operation. The mini beacon keyer can be used when powered with 5V. For proper operation VCP driver is required. It can be downloaded from  http://www.st.com/web/en/catalog/tools/PF257938# or ...
Read more

›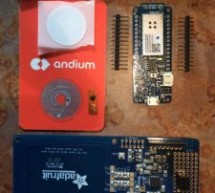 You just say what the thing does and then you add '-er'." Replenisher keeps your fridge, office...stocked! Just scan! "I'm going on break! Story TL;DR; This project utilizes the AmazonDRS Arduino library to initiate frictionless purchases on Amazon by scanning NFC tags. Looking for some help getting started with AmazonDRS Dash Replenishment for Arduino and still need to get your Amazon accounts setup, autho ...
Read more

›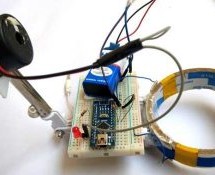 Metal Detector is a security device which is used for detecting metals which can be harmful, at various places like Airports, shopping malls, cinemas etc. Previously we have made a very simple Metal detector without a microcontroller, now we are building the Metal Detector using Arduino. In this project, we are going to use a coil and capacitor which will be responsible for the detection of metals. Here we ...
Read more

›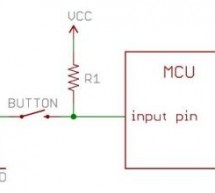 Pull-up resistors are very common when using microcontrollers (MCUs) or any digital logic device. This tutorial will explain when and where to use pull-up resistors, then we will do a simple calculation to show why pull-ups are important. Suggested Reading Concepts that you should be familiar with before proceeding: What is a circuit? Resistors Voltage, Current, Resistance Digital Logic Input/Output What is ...
Read more

›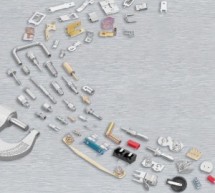 Success and reliability of a device depends not only on laboratory tests in "ideal conditions" but also on its mechanical construction. Elimination of mutual influence (EMC), optimal space usage, resistance to vibrations, easy assembly at production are one of factors why it´s worth to design mechanical part of a device into details. At production of prototypes or small series it may be not that important h ...
Read more

›