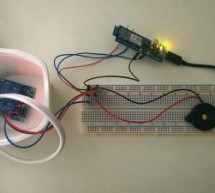 If the WiFi connectivity goes down, this will reboot the router. Story There are times you are unable to connect to your WiFi router. This can be especially problematic when you have increasing number of WiFi dependent IoT devices. Many times, the remedy is to simply reboot the router i.e. unplug the power cord, wait for a few seconds and plug it back again. If you do not want to go through that trouble on ...
Read more

›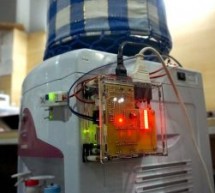 This project is a platform for drinking water monitoring and analytics, consists of IoT device, cloud, and mobile and web app. Story Background This project focuses on one of the most vital nutrient for our body, drinking water. In Indonesia, the term "gallon" refers to an infrastructure for drinking water: water dispenser, and replaceable water bottle, as apparently the water bottle measurement is in gallo ...
Read more

›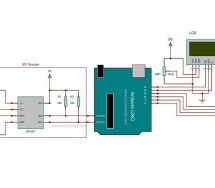 In this article, we are going to build an Arduino Real Time Clock using DS1307 RTC Module and 16×2 LCD module for display. First of all, let's see how to interface RTC Module to Arduino. There are different kinds of RTC modules available in the market. We are using the most common RTC module comes named DS1307 IC, an LCD module and Arduino Uno for this tutorial. Interfacing an RTC module to Arduino is prett ...
Read more

›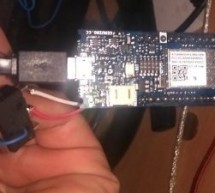 Monitor if the door or the valve gas is open... or if someone opened the cookie jar! Story intro! the project is simple, a switch connected to the Artik Cloud. The program running on the genuino MKR1000 check the status of the switch and collect every change for 15 minutes. The battery must be 700mAh minimum Algorithm Every 15 minutes the mkr1000: connect to the wifi turn on the on board led send an update ...
Read more

›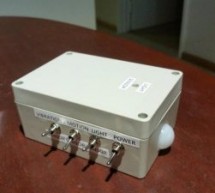 A easy to use adaptable sensor and notification system that is designed to be used as a temporary change of state notifier. Story This project is for the World's Largest Ardunio Maker Challenge 2016. It uses an Ardunio MKR1000 and associated Windows 10 UWP app to control and send an email to a defined email address. This does require that the email address has an associated phone to provide notification but ...
Read more

›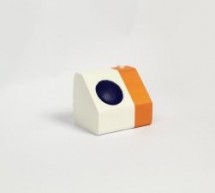 Connect your door to the Cloud and open it from everywhere. Story The Doorbell is a great example of how to connect your devices to Arduino Cloud and make them talk to each other. The Doorbell allows you to open the door from everywhere as long as a WiFi network is available. The project is composed of two part: the transmitter and the receiver. The transmitter is the one that actually opens the door and it ...
Read more

›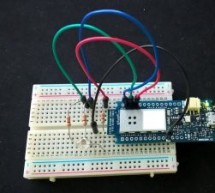 Set LED RGB light Scenes remotely Story Using MKR1000 to control an RGB LED device. In our shortened example we will use a single RGB LED. In real world we would attach the RGB channels to a RGB Amplified or other like device. We are hoping to demonstrate how you can start using Arduino MKR1000 board as a remote helping hand to do tasks for you. For example in my home I want to move this into a soffit with ...
Read more

›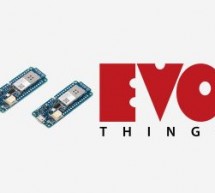 This simple project shows how to make an app that controls an Arduino MKR1000 board with Evothings Studio by communicating over the TCP. Story MKR1000 is a powerful board that combines the functionality of the Zero and the Wi-Fi Shield. It's based on the Atmel ATSAMW25 that is part of the SmartConnect family of Atmel Wireless devices, specifically designed for IoT. It offers the ideal solution for makers se ...
Read more

›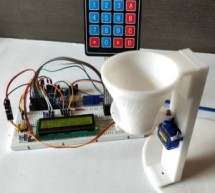 Today we are building an Arduino based Automatic Pet Feeder which can automatically serve food to your pet timely. It has a DS3231 RTC (Real Time Clock) Module, which used to set time and date on which your pet should be given food. So, by setting up the time according to your pet's eating schedule, the device drop or fill the food bowl automatically. In this circuit, we are using a 16*2 LCD to display the ...
Read more

›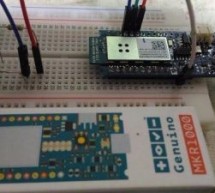 Using Arduino/ Genuino MKR1000 to connect ARTIK Cloud control I/O light LED. Story https://www.arduino.cc/en/Main/ArduinoMKR1000 A simple project let mkr1000 connect to artik cloud, but it took me 2 weeks time. Since there are few tutorials for using MCU to connect artik cloud through WIFI, I write my way here. Or you can see example here (Not Easy to find the official tutorials). step 1. Prepare: You need ...
Read more

›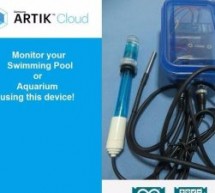 Water quality data monitoring for swimming pools, fish aquarium and more! Things used in this project Story I. Objective The primary objective of this project is to use Samsung ARTIK Cloud to monitor the pH and temperature levels of swimming pools. II. ARTIK Cloud Setup Step 1. Creating your new device Sign up with ARTIK Cloud. Go to developer site and create new "device type". Enter your desired display an ...
Read more

›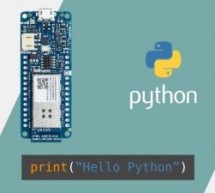 Getting started with Python and Arduino MKR1000 for secure IoT projects. Things used in this project Story Arduino MKR1000 meets Python With the last release, Zerynth officially supports Arduino MKR1000, a device specifically designed for secure IoT projects. The MKR1000 is described as a powerful board that combines the functionality of an Arduino Zero (already supported by Zerynth) and the connectivity of ...
Read more

›