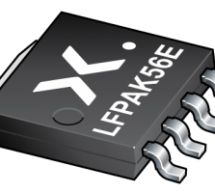 A MOSFET known as a metal-oxide-semiconductor-field-effect transistor is a special type of field-effect transistor which has an insulated gate where in this case the voltage determines the conductivity of the device. Just like conventional transistors, they are also used for switching and amplifying signals. MOSFETs are now more commonly used in digital and analog circuits than BJTs (bipolar junction transi ...
Read more

›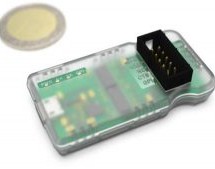 Coming soon to Crowd Supply is the ultimate USB-UART converter. μArt is a device that offers safe and reliable USB-to UART conversion. The voltage levels, electric potentials, and communication speeds are no longer a concern, and it can be used for data exchange or for Programming Arduino or ESP. μArt was designed for enthusiasts and professionals and for users in general who want to save money, time, and h ...
Read more

›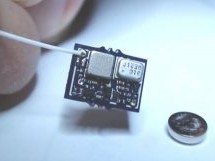 Dire situations require unpleasant solutions, an excellent example of this statement is spying and we have seen what the NSA has done in this regard. It goes against proper ethical character, however, it might be needed in certain circumstances. Usually, the first thing a person who wants to spy would do would be to check and closely monitor the internet presence or life of the party being suspected and pos ...
Read more

›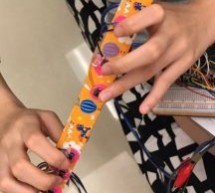 https://youtu.be/Cy4meKH5UAY https://youtu.be/Xb691A9sYRc As one of the top ten common instruments played worldwide, the amount of beginners studying the flute comes in quite a quantity. While The "Flute" of Imitation does not train one's breath control, the "instrument" concentrates on the fundamental fingerings, crucial to familiarize with for every player when player higher-level tunes. The "Flute" of im ...
Read more

›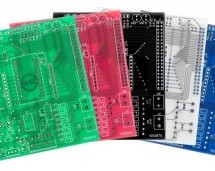 If you are into electronics, PCBs (Printed Circuit Board) are some of the most common things you will see. These boards make our lives easier by eliminating all those connecting wires and breadboards. If properly designed, it will reduce the size of your device and it can look very professional. Making a professional board could be a bit challenging for newbies, and that's what this post will show, how to m ...
Read more

›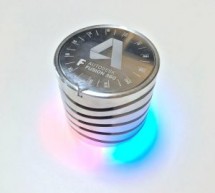 This is the full documentation of the Autodesk University Air Quality Sensor project. Attendees at several events have participated in assembling their own air quality sensor over the past several months. The Concept to Production page will give you more information on how you can use Fusion 360 and EAGLE to create your own products with ease and efficiency, just like we did with this one! Step 1: ...
Read more

›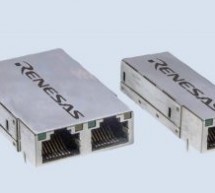 Renesas Electronics Corporation, a significant supplier of advanced semiconductor solutions, announced its latest industrial Ethernet module solution, the I-RJ45. It combines a single- or dual-port RJ45 connector and simplifies integration for industrial Ethernet by supporting various industrial network applications including sensors and transmitters, gateways, operator terminals and remote I/O. This new de ...
Read more

›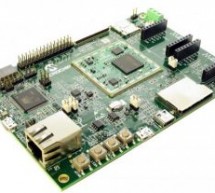 American microcontroller manufacturer company Microchip has unveiled an open source, mainline Linux ready "SAMA5D27 SOM" module. This module is based on a SiP implementation of its Cortex-A5-based SAMA5D27 SoC with 128MB RAM. The 40 x 38mm module is also compatible with a SOM1-EK1 dev board. SAMA5D27 SOM1 The SAMA5D27 SOM is Microchip's first computer-on-module based on a Linux-ready application processor, ...
Read more

›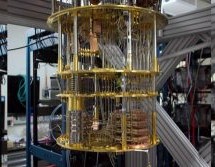 On Monday, March 05, 2018, research scientists from the Google Quantum Al lab whose goal is to build a quantum computer that can be used to solve real-world problems, presented their latest quantum processor called Bristlecone at the annual American Physical Society meeting in Los Angeles. Qubits or quantum bits are merely the quantum analogue of classical binary bits. Two of the most critical challenges re ...
Read more

›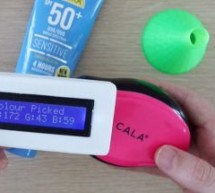 Off the shelf RGB colour pickers allowing you to extract and objects RGB values can range from a few hundred dollars to thousands depending on your needs. If you would prefer to build your very own portable RGB colour picker allowing you to extract colours in RGB valves from real like objects you may be interested in a new project published to the official Arduino blog this week. "If you want a red piece of ...
Read more

›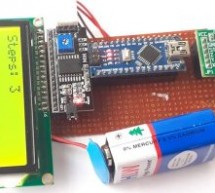 There's a trend in corporate America that has employees wear a step counter — technically a pedometer — and compete in teams to see who can get the most number of steps. We wonder how many people attach the device to an electric drill and win the competition easily. However if you want to do your own measurements, [Ashish Choudhary] has plans for making a pedometer with an Arduino. The device isn't tiny, bu ...
Read more

›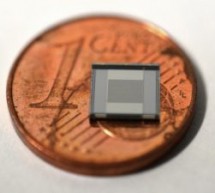 Nowadays, electrical fields are being used not only in electrical engineering, but also for industrial, weather forecasting, safety, and medical applications. As a result, the need for a precise electric field strength measurement device has become increasingly high, and many investigations have devoted their resources to creating such device. TU Wien has developed a small electric field sensor that is much ...
Read more

›