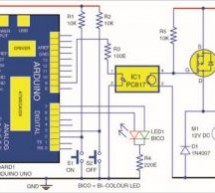 Motor starter reduces the load, torque and current surge of a motor during startup. On starting, the motor takes more than five times the normal running current. This overheats the motor's armature winding and creates a sudden voltage dip in the power supply, which can be avoided by using a motor starter. There are many types of motor starters. Here we describe an electronic DC motor starter using Arduino U ...
Read more

›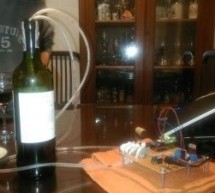 This circuit serves a wine using a mini water pump all controlled from your phone. Enjoy it during your holidays! Things used in this project Hardware components Arduino MKR1000 × 1 DC motor (generic) × 1 SparkFun Dual H-Bridge motor drivers L298 × 1 Software apps and online services Evothings Studio Arduino IDE Hand tools and fabrication machines CNC Machine Story [embed]https://youtu.be/ZW_R7CPU76w[/embed ...
Read more

›
A light-dependent resistor (LDR) whose resistance is inversely proportional to the intensity of light is often used as a sensor in electronic projects that involve the use of light. This LDR based DC motor speed control project uses an LDR to control the speed of a DC motor. The objective of this project is to see how much faster the motor moves when a hand is brought closer to it. This circuit could be ver ...
Read more

›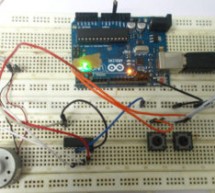 Here we are going to interface a DC motor to Arduino UNO and its speed is controlled. This is done by PWM (Pulse Width Modulation). This feature is enabled in UNO to get variable voltage over constant voltage. The method of PWM is explained here; consider a simple circuit as shown in figure. If the button is pressed if the figure, then the motor will start rotating and it will be in motion until the button ...
Read more

›
A quick circuit showing how to control the speed of a DC motor with a potentiometer with your Arduino board. Also shows how to use a TIP120 transistor to allow the Arduino control a larger power supply. Transistors are 3 pin devices, which via the 3rd pin (Base) allow it to control the current passing through the other 2 pins (Collector and Emitter). So for this tutorial I am using the power from the Arduin ...
Read more

›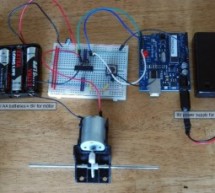 This is a quick guide with a bit of extra info (pin configurations etc..) that I've learnt along the way on how to use the L293D with the Arduino, showing that we can: A) Use a supplemental power source to power the DC motor B) Use the L293D chip to drive the motor C) Use a switch to change the direction of the motor UPDATE: If you intend to use this for robotics then please check out this page here to get ...
Read more

›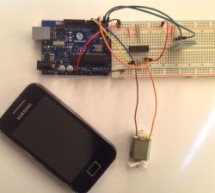 Hi guys, In this project we will control a DC motor with a smartphone via bluetooth. This project is great to learn more about: -DC motor -Interfacing Arduino with your smartphone -Bluetooth module -L293D you can visit my website for more electronic projects, interesting news and tips: http://randomnerdtutorials.wordpress.com/ Step 2: Schematics and common mistakes Two common mistakes: -You need to remove t ...
Read more

›
Overview In this tutorial, you'll learn how to control a DC motor's direction using an H-bridge. To reverse a DC motor, you need to be able to reverse the direction of the current in the motor. The easiest way to do this is using an H-bridge circuit. There are many different models and brands of H-Bridge. This tutorial uses one of the most basic, a Texas Instruments L293NE or a Texas Instruments SN754410. I ...
Read more

›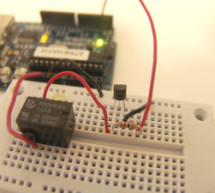 Let's get the math over right off the bat. There are a LOT of attempts to describe how Ohm's Law works, each one nerdier than the last. Here' one I like. Warning: SFWBN (safe for work but nerdy). V = voltage measured in volts - the difference in electrical potential. I = Current measured in Amps or Amperes - the rate of the flow of electrons. R = Resistance measured in Ohms (Ω) - opposition to the flow of t ...
Read more

›
 glossary A B C D E F G H I J K L M N O P Q R S T U V W X Y Z A ACCELEROMETER: tutorial on using the Memsic 2125 accelerometer with Arduino/Freeduino ACCELEROMETER: another post on using the Memsic 2125 Rad*o Sha*k variant accelerometer with Arduino/Freeduino ACCELEROMETER: article on using the LIS3LV02DQ 3-axis accelerometer with Arduino/Freeduino ACCELEROMETER: an excellent article on using the ADXL330 wi ...
Read more

›