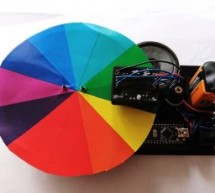 This a simple Arduino/3D printing project about colors and sounds. I made this device or as I call it 'color instrument' for activity for kids. It's fun and it's a good conversation starter about physics of colors and sound. The most interesting fact about colors, in my opinion of course, is that pink color doesn't exists in physics. I know, I know, you all thinking it's a lie, but next time you look at the ...
Read more

›
In this Instructable, I will show you how to make an Arduino powered lamp that detects the colour under it and then attempts to emulate that colour. All using easy to find parts (most can be found in the Dollar store with the exception of the Arduino of course). It turns out that a colour detection module can be built for next to nothing, and the results are astoundingly good for the investment. The biggest ...
Read more

›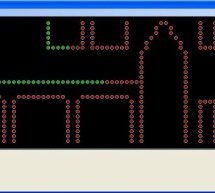 Overview This project builds a Christmas lights controller for the GE Color Effects lights allowing programmed control of up to 8 sets of Christmas lights. Furthermore, it provides a function specific language for programming patterns for these lights and an emulation environment for testing the programs requiring the lights to be built or hung. Pre-reading Arduino - If you have never heard of an Arduino, t ...
Read more

›
Arduino Pro Mini 3.3V 8 MHz As most inexpensive LCDs work at 3.3v the Arduino for this project works at 3.3v too. At only 8MHz the Arduino Pro Mini 3.3v is slow by today's standards but fast enough for most classic games. Other Arduinos or compatibles can be used in its place. If an 5v Arduino like the Uno is used you must use a Level shifter from 5v to 3.3v or you'll risk frying the TFT. 2.2" TFT 240x320 S ...
Read more

›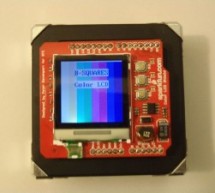 B-Squares is a modular electronics platform that enables users to build, customize, and continuously update their own electronics applications. In this B-Squares App we will cover how to assemble a simple Color-LCD Application using the Arduino-Square. Hardware: 1. Arduino-Square. 2. Battery-Square 3. Color LCD Shield. 4. FTDI USB connector (3.3V). Software: 1. Arduino Software. 2. BSQ-ColorLCD sketch files ...
Read more

›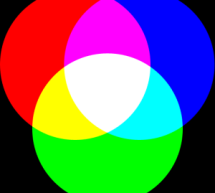 This example demonstrates how to send multiple values from the Arduino board to the computer. The readings from three potentiometers are used to set the red, green, and blue components of the background color of a Processing sketch or Max/MSP patch. Software Required Processing or Max/MSP version 5 Circuit Connect analog sensors to analog input pins 0, 1, and 2. This circuit uses three voltage divide ...
Read more

›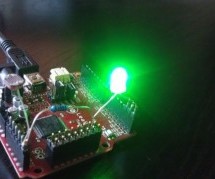 So, instead of buying a nightlight for my kid's room, I decided I could do a much better job of it. This nightlight cycles through 1500 colors over 7 mins and turns on when it is dark and turns off when it is light. It is also small enough into small objects to add effect. Step 1: Setup Arduino First create a voltage divider with the photoresistor and the 10k resistor. You can choose any ADC pin, I used 20. ...
Read more

›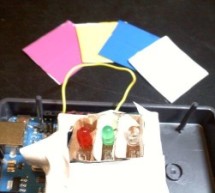 Here we will be learning how to make a color sensor. my model consists of three cardboard compartments containing an LED - one red, one blue, and one green - and an OP550B phototransistor. The LED's shine simultaneously on a solid colored card. The phototransistors are connected to an Arduino Uno, which converts the relative amounts of measured reflected light of each color into RGB components which are use ...
Read more

›