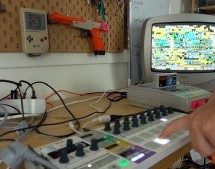 A Super Nintendo that has trouble showing sprites doesn't make for a very good game system. As it turns out, Super Mario World is a lot less fun when the titular hero is invisible. So it's no surprise that [jwotto] ended up tossing this partially functional SNES into the parts bin a few years back. But he recently came up with a project that may actually benefit from its unusual graphical issues; turning th ...
Read more

›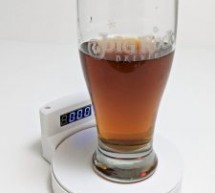 Isn't it nice when you can hit two birds with one stone? That's exactly what we've done as we approach both Arduino Day and Saint Patrick's Day with our version of the Chug-O-Meter! We absolutely loved what the circuit.io team did with their Chug Meter but thought that we could add more to its survivability while surrounded by inebriated merrymakers. To do this we changed the force sensor to regular switche ...
Read more

›
In my Arduino 101 tutorial, you'll be taught how to setup your environment in Tinkercad. I use Tinkercad because it is a pretty powerful online platform that allows me to demonstrate a range of skills to students for building circuits. Feel free to build all my tutorials using the Arduino IDE and a real Arduino! In this tutorial, we're going to learn about buttons! We need to know: How to wire the ...
Read more

›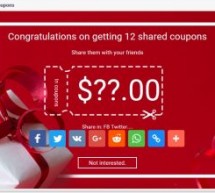 Coupons are a great way to save money when purchasing something, but finding one could be somehow tricky most of the times and not all business owners offer coupons. PCB making and manufacturing can be sometimes expensive depending on your point of view and using coupons is a win-win situation. In this post, I will highlight some easy ways to secure coupons for free for reducing the cost of your printed cir ...
Read more

›
For our SIDE project, a year long project that we do for Ms. Berbawy's Principles of Engineering class, we decided to make a stroboscopic fountain. The stroboscopic effect, pioneered by Harold Edgerton, makes objects appear as though they are moving in slow motion. How does this work? A strobe light is flashed at the same rate and time as an object is moving. Every time the strobe light flashes, it illumina ...
Read more

›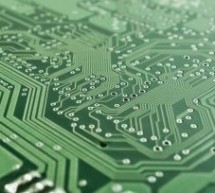 The quest for making low cost printed circuit boards is one that will always keep on going and it is not going to stop here. Customers, engineers, makers, are looking for low cost printed circuit board manufacturers for their PCB needs but also a reliable one as well. It is a task to find a low-cost service or better still a cheap service and a different thing to find a reliable service. Most of t ...
Read more

›
PCBWay, is a leader in the manufacture of PCB and PCBA services and a friend of the community who always have interest of the maker's community. We have seen PCBWay has put a lot of effort providing sponsorship for PCB based projects already, but they are not stopping there. PCBWay is continuing this community grooming with the PCBWAY PCB SHARE PLAN, an initiative to allow makers and engineers to give ...
Read more

›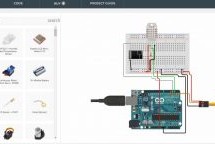 Arduino is an open source hardware and software company that creates Single Board Controllers (SBC) and Microcontroller kits, and these kits come in a Do-It-Yourself (DIY) form. Arduino can be used by almost anyone because it is inexpensive and also easy for professionals and even amateurs to use. Despite the fact that Arduino kits come in a pre-assembled manner, one can get stuck trying to think of ideas f ...
Read more

›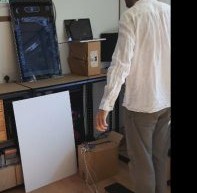 When the Nintendo Wii was launched players were encouraged, nay required, to leave the sofa and jump, dance, and jiggle in order to score points in their game of choice. While there is a steep learning curve in building for the Wii, it is easy to build a custom device that lets you control a game by physically jumping on pressure pads at the appropriate time. This instructable shows how I adapted the game ' ...
Read more

›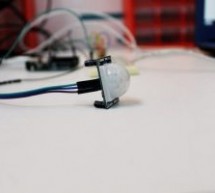 https://youtu.be/zs6RBEWrAcI This is a very basic tutorial for Arduino beginners , we tried to keep it simple and to the point, how to use PIR motion detection sensors and how to control LED based on the sensor outpu. and so simply put,The main idea of this project is to light a number of LEDs after sensing a motion with the PIR Sensor, LEDs are going to be turned on with a specific color which here we chos ...
Read more

›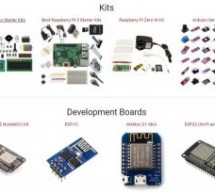 Arduino is an open-source electronics platform or board, as well as the software used. Arduino boards are meant to read an input and turn it into a corresponding output, such as turning a Twitter notification into an email notification should someone desire that functionality. Instructions are sent using the Arduino programming language and Arduino software. The main reason why Arduino has so much widesprea ...
Read more

›
64 channels Infra-Red Remote Transmitter circuit build around PT2222M IC, The IC is pin to pin compatible with NEC uPD6122 respectively, the remote is capable of controlling 64 functions keys and 3 double keys. The PT2222M Infra-red remote control transmission ICs using the NEC transmission format that is ideally suited for TVs, DVD Players, Audio Equipment, Air Condition, etc. By combining external diode a ...
Read more

›