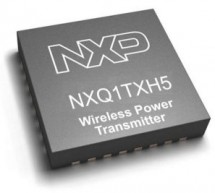 Adding wireless charging to furniture and other consumer goods is a nice way to add some oomph to an otherwise boring product. NXP's NXQ1TXH5 provides an interesting, albeit difficult-to-prototype way around the problem. Creating a Qi-compatible is as easy as assembling the example circuit shown in figure one. From a technical point of view, the diagram is full of decoupling capacitors but does not require ...
Read more

›
In this instructable, I'll go over what a printed circuit board is, where they are used, and the basics of how to make one yourself. So sit back, strap in, and enjoy learning about this very important and interesting method of making electronics! Note: this is an introductory guide. I'm sure that there is a lot I did not cover, and if you find something you think I should mention in this guide, make sure to ...
Read more

›
LED matrix displays can be used to display almost anything. Most modern LED sign boards uses various types of matrix boards with controllers. In this tutorial we are going to interface a single color 8×8 LED matrix with Arduino and display a few characters in it. 8×8 matrix consists of 64 dots or pixels. There is a LED for each pixel and these LEDs are connected to total of 16 pins. You can identify the pin ...
Read more

›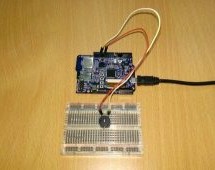 In this project, we will learn how to use an Active Buzzer and a 4Duino to create an Electronic Piano. An active buzzer is an electric piezo device which is commonly used to produce sound. When subjected to an alternating electric field, a piezo ceramic material disc inside the buzzer is caused to stretch or compress, in accordance with the frequency of the signal thereby producing sound. Buzzers are widely ...
Read more

›
What is a PCB? In common we can define PCB as the flat sheet of material that supports mechanically and electrically connects electronic components using conductive tracks, pads, and other features that are etched from a series of copper sheets that have been laminated onto a non-conductive substrate. This substrate varies from a cellulose-based material, fiberglass, or even flexible thermoplastics. Compone ...
Read more

›
This electronic circuit simulator is highly interactive giving the feeling of playing with real components. It's very helpful for experimentation and visualization. Best of all, thanks to the power of HTML5, no plug-ins are required! The original implementation, in Java, belongs to Paul Falstad who kindly gave his permission for me to build this port. How to use this When the simulator starts up you will se ...
Read more

›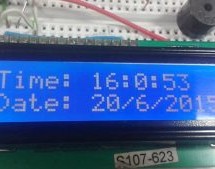 This Arduino based Real time clock is a digital clock to display real time using a RTC IC DS1307 which works on I2C protocol. Real time clock means it runs even after power failure. When power is reconnected, it displays the real time irespective to the time and duration it was in off state. In this project we have used a 16x2 LCD module to display the time in - (hour, minute, seconds, date, month and year) ...
Read more

›
The Goals Sometimes you need to check one circuit and test some of its nodes. Usually a tester in voltage mode is a good solution, but it has a pair of problems. First, it measures about zero both when the node is driven at zero volts and when the node is floating (not driven at all). Second, it gives the information on the tester display, so you need to take the view from the circuit to the tester to check ...
Read more

›
I've been in the electronics and computing industries ever since I graduated with my BSc from Sheffield Hallam University in the UK back in 1980. Since that time, I've designed all sorts of weird and wonderful things (some of which even worked), including my fair share of printed circuit boards (PCBs). I've also been associated with the Electronic Design Automation (EDA) industry since long before the name ...
Read more

›
Description The network analyzer shield uses an Analog Devices AD9851 DDS chip clocked at 180MHz which will output a sine wave at any frequency from 0Hz and 72MHz. The DDS output is filtered with a Butterworth LPF and then passed to a two transistor amplifier. The shield will output approximately 0dBm (maybe 1-2dBm if you turn the Pot up; may get distortion, though) into 50 Ohms. The output and input connec ...
Read more

›
Learn how to make an LED matrix controlled by an Arduino. Scroll down further for step by step photos and more details. You'll need the following parts: a prototyping board, (2) 8 pin headers, (8) 200 ohm resistors and (64) red LED bulbs. Arrange the LEDs in the board according to the design you've chosen: either common row anode or common row cathode. Solder the LEDs to the board, being careful to not to c ...
Read more

›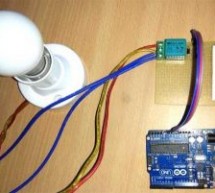 LED Blinking is a very common and almost first program for every embedded learner or beginner. In which we blink an LED with having some delay. So today we are here with the same project but here we will use an AC bulb instead of normal LED and will blink an AC bulb. Whenever we need to connect any AC Appliance in our embedded circuits, we use a Relay. So in this arduino relay control tutorial we will simpl ...
Read more

›