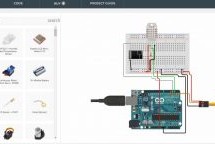 Arduino is an open source hardware and software company that creates Single Board Controllers (SBC) and Microcontroller kits, and these kits come in a Do-It-Yourself (DIY) form. Arduino can be used by almost anyone because it is inexpensive and also easy for professionals and even amateurs to use. Despite the fact that Arduino kits come in a pre-assembled manner, one can get stuck trying to think of ideas f ...
Read more

›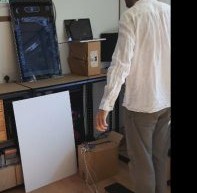 When the Nintendo Wii was launched players were encouraged, nay required, to leave the sofa and jump, dance, and jiggle in order to score points in their game of choice. While there is a steep learning curve in building for the Wii, it is easy to build a custom device that lets you control a game by physically jumping on pressure pads at the appropriate time. This instructable shows how I adapted the game ' ...
Read more

›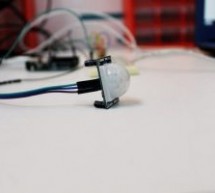 https://youtu.be/zs6RBEWrAcI This is a very basic tutorial for Arduino beginners , we tried to keep it simple and to the point, how to use PIR motion detection sensors and how to control LED based on the sensor outpu. and so simply put,The main idea of this project is to light a number of LEDs after sensing a motion with the PIR Sensor, LEDs are going to be turned on with a specific color which here we chos ...
Read more

›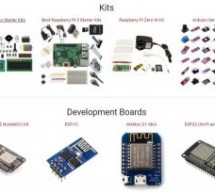 Arduino is an open-source electronics platform or board, as well as the software used. Arduino boards are meant to read an input and turn it into a corresponding output, such as turning a Twitter notification into an email notification should someone desire that functionality. Instructions are sent using the Arduino programming language and Arduino software. The main reason why Arduino has so much widesprea ...
Read more

›
64 channels Infra-Red Remote Transmitter circuit build around PT2222M IC, The IC is pin to pin compatible with NEC uPD6122 respectively, the remote is capable of controlling 64 functions keys and 3 double keys. The PT2222M Infra-red remote control transmission ICs using the NEC transmission format that is ideally suited for TVs, DVD Players, Audio Equipment, Air Condition, etc. By combining external diode a ...
Read more

›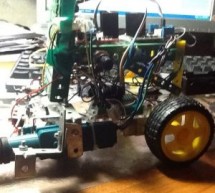 first of all, i am sorry if i have grammar mistakes, i am asian and i am 13 years old, i study arduino by my self (mostly my self) and this is my first project and also my first instructables. this is the robot that i used to compete with my friends in soccer robot. i did some modifications when i used it but it is broken now, so what i show you here is just a smartphone control robot. i will upload the imp ...
Read more

›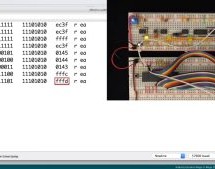 In the very early days of the PC revolution the only way to have a computer was to build one, sometimes from a kit but often from scratch. For the young, impoverished hobbyist, leafing through the pages of Popular Electronics was difficult, knowing that the revolution was passing you by. And just like that, the days of homebrewing drew to a close, forced into irrelevance by commodity beige boxes. ...
Read more

›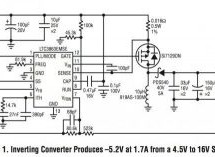 There are several ways to produce a negative voltage from a positive voltage source, including using a transformer or two inductors and/or multiple switches. However, none are as easy as using the LTC3863, which is elegant in its simplicity, has superior efficiency at light loads and reduces parts count compared to alternative solutions. Advanced Controller Capabilities The LTC3863 can produce a –0.4V to –1 ...
Read more

›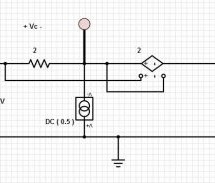 Determine the power absorbed by the VCVS in the figure. Solution: The VCVS consists of an open circuit and a controlled-voltage source. There is no current in the open circuit, so no power is absorbed by the open circuit. The voltage vc across the open circuit is the controlling signal of the VCVS. The voltage Vc (across 2 ohm resisitor) measures vc to be vc = 2V. The voltage of the controlled voltage sourc ...
Read more

›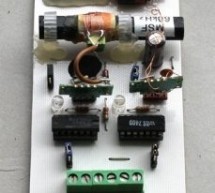 For this to work you must obviously live in an area that can receive both signals. My circuit is based on two modules taken from two radio clocks bought at Lidl's supermarket. Originally both were for the DCF clock but by substituting the original 77.5kHz crystal with a 60kHz crystal, one of the modules was converted to MSF. Notice that both antennas are lined up in my photograph. This is because Anthorn an ...
Read more

›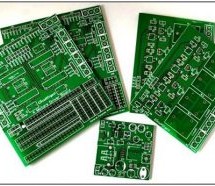 PCB boards are all around us in every gadget we use. Be it the smartphone or a simple calculator; their function depends on the performance of PCBs. Do you know what the PCB circuit boards made of are? PCB vs PCBA-What is the differences? What does a circuit board consist? We have prepared this helpful guide where you can learn about the materials used to make PCBs. You can also get a picture of how a manuf ...
Read more

›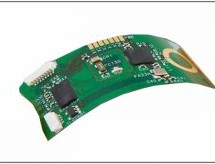 We have finally reached the era of IOT (Internet of Things) and it's all over the place on practically every nook and cranny of the world. According to professionals, IoT can be illustrated as two things- the fourth industrial upheaval and the greatest thing that has happened since the eruption of .com. With the latest update gathered by Gartner, in the year 2020, the earth is likely to possess not less tha ...
Read more

›