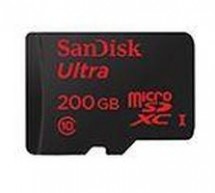 Whether he really said that or not is still up for debate. The quote appeared at the beginning of an editorial written by James E. Fawcette published in the April 29, 1985 issue of InfoWorld and the was attributed to a certain William Gates, chairman of Microsoft in response to a question about why PC-DOS had an upper memory limit of 640 KB. Well, things move on and at the Mobile World Congress in Barcelona ...
Read more

›
Santa is here but you need to guess your gift's password! It's a great starting point if you're new to Arduino MKR1000, networking & Android Things used in this project Hardware components Arduino MKR1000 × 1 LED (generic) × 1 Jumper wires (generic) × 1 Resistor 330 ohm × 1 Relay (generic) × 1 Story Christmas is here! You've got your gift but you need to unlock it. Get your Arduino MKR1000 and your Andr ...
Read more

›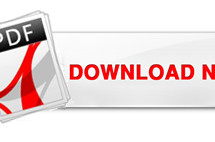 Android based arduino Projects List: Most of the electronics geeks are asking the whole list of Android based arduino Projects List Download PDF here we will share list every month as our projects are being updated on daily basis. PDF is a good source to work offline. We will offer direct PDF file download link with info of its release date , number of projects. [one_fourth] List No. [/one_fourth] [o ...
Read more

›
Welcome to the never ending saga of Andy and his reflow controllers. About a year ago I published a project writeup showing how I built a PID-based reflow controller. It featured a 640×360 graphical LCD from the Sony U5 Vivaz mobile phone and was all-surface mount. It worked well and continues to serve me well to this day but I always thought that there were improvements that I could make in several areas. ...
Read more

›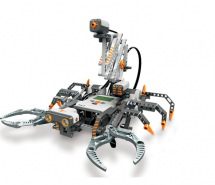 The popularity of android devices is attributed to their powerful capabilities which include internet connectivity, open architecture, and several other kinds of built-in sensors. Students and other software developers are increasingly using the android platform since it utilizes Java programming language which can easily be applied in universities and other learning institutions LPCCA. Not only is Android ...
Read more

›
Thanks to everyone who supported this project and voted for it in the Arduino Challenge! I was awarded second prize and hope to participate in more Arduino contests in the near future. This tutorial will explain a simple way to make a password protected bluetooth door lock using your Arduino, which can be unlocked by sending a four digit pin from your Android phone!  The hardware setup is quite simple,  and ...
Read more

›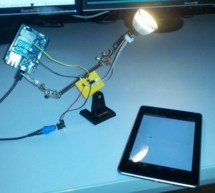 The Arduino Yún is a WLAN capable development board featuring an ATMega microcontroller, as well as a separate chip running a small Linux distribution, making it a perfect candidate for home automation projects like in the picture below! This basic tutorial will show you how to communicate wirelessly between your Arduino Yún and an Android device. Schematics and components for dimming a high power led are a ...
Read more

›
Another Robot, another App(lication) of Arduino. The user [shreks7] built up an Android App for controlling the robot wirelessly and stream live video off an android phone placed on the robot. The robot has an inbuilt wireless router and two brush-less DC motors and runs on a power source of 26-30V(depends on the requirement) power supply. The robot streams live video back to the app and can be used for nav ...
Read more

›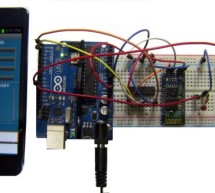 UPDATES  October 30, 2013 - 7PM (GMT+2) The new official name for this app is ArduDroid and it can be installed from Google Play. I changed the name to avoid a naming conflict with another app.   September 15, 2013: I Have won a Nexus 7 tablet for this project part of a competition held by Instructables.com Thanks to everyone who voted. August 18, 2013: I have uploaded the Anrduino 0.11 alpha version with f ...
Read more

›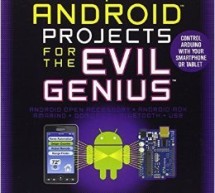 Since this book was written, Arduino 1.0 was released and Google has changed the Open Accessory standard a lot. At the start of December 2011 Arduino 1.0 was released. This changed a few things, requiring all third-party libraries to be updated. This hasn't happened yet for the Android Open Accessory ADK. So until this is updated, please use Arduino 023. This is still available for download from the main Ar ...
Read more

›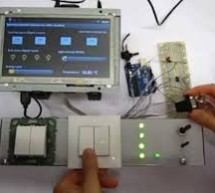 In this post I'd like to describe you a project I'm working on that consists of connecting an Android development board to one (or more) Arduino slave(s) using modbus protocol and rs485. Even though the idea of this project could be applied in many fields, I chose to contextualize it in a typical smart home context: a touch display that dims lights, shows temperatures and bulbs statuses. The nice feature of ...
Read more

›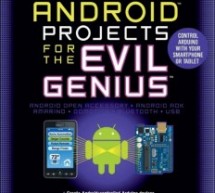 Book Description Discover how to create cool Arduino devices that "talk" to Android smartphones and tablets! Arduino + Android Projects for the Evil Genius brings two popular open-source technologies together with a series of hands-on projects that marry the worlds of touch-screen devices and physical computing. The book covers the Android Open Application Development Kit and USB interface, showing you how ...
Read more

›