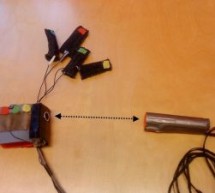 The idea here is to build a wearable virtual guitar that is to be controlled with two hands much like playing Air Guitar. It has been created and prototyped during a two weeks project at ChalmersUniversity (Sweden) for a Physical Computing class. The aim is to get the feeling of playing a real guitar. The AIRduino Guitar is made of one glove and one stick. The glove is used to set the tone and the stick to ...
Read more

›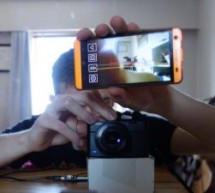 Camera trigger powered by Arduino MKR1000 and controlled by the app. Let the algorithm take the best shots. Story Shutterino - control the camera's shutter with a sensor-sensitive algorithm. Powered by Arduino MKR1000. I want to make a stop motion short film similar to "Pacer" but I'm nowhere close to having artistic skills to do it. I hope that programming skills will come to rescue. Let's have the algorit ...
Read more

›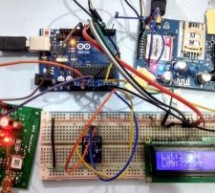 In our previous tutorials, we have learned about How to interface GPS module with Computer, how to build a Arduino GPS Clock and how to Track vehicle using GSM and GPS.  Here in this project, we are going to build a Arduino based vehicle accident alert system using GPS, GSM and accelerometer. Accelerometer detects the sudden change in the axes of vehicle and GSM module sends the alert message on your Mobile ...
Read more

›
Description Recently I bought two ESP12e, wanted to see how those IoT things work. One thing I know for sure, they don't tolerate 12V 1A ;) yep fired one by accident ... I left with one working, trying to figure out what should I build with it. In the meantime was wondering should I by a smartwatch, do I really need one? What would I use it for etc... then start googling about it, check some stores at net, ...
Read more

›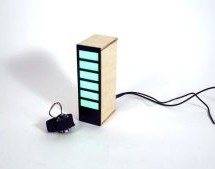 It can be too easy to get stuck overthinking your ideas and letting your gears grind without making any progress. As makers, designers, engineers, hobbyists, etc. it is crucial for us to get out of our heads and sketch out our ideas as they come. It takes practice, but ultimately the more we sketch, the more we can create and the better we can share our ideas. Inspired by Craighton Berman's Pencil Sharpener ...
Read more

›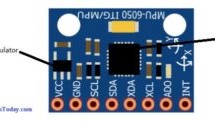 In this article, we are going to interface the GY-521 accelerometer with Arduino. The GY-521 has an InvenSense MPU6050 chip which contains a 3-axis accelerometer and a 3-axis gyro meter. This makes it a 6 DOF IMU (6 degrees of freedom inertial measurement unit). The chip also includes a 16-bit analog to digital converter on each channel and a DMP (Digital Motion Processor) unit. The DMP unit is responsible ...
Read more

›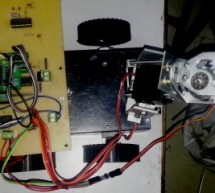 Most of industrial robots are still programmed using the typical teaching process, through the use of the robot teach pendant. In this paper is proposed an accelerometer-based system to control an industrial robot using two low-cost and small 3-axis wireless accelerometers. These accelerometers are attached to the human arms, capturing its behavior (gestures and postures). An Artificial Neural Network (ANN) ...
Read more

›
This sketch shows you how to read the values from the accelerometer. To see it in action, open the Arduino serial monitor on your computer and tilt the board. You'll see the accelerometer values for each axis change as you tilt the board. Circuit Only your Arduino Esplora is needed for this example. Connect the Esplora to your computer with a USB cable and open the Arduino's Serial Monitor. Accelerometer to ...
Read more

›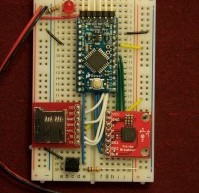 Thanks to Will Greiman's Fat16 library for the Arduino, I finally got a useful version of this datalogger working! Here's the schematic: And here's the code. The code is highly configurable: it can save raw A/D values or converted values, it allows software-defined gain, it can collect for a set time or until user input, and of course the collection interval is user-defined. It also includes a "DEBUG" mode, ...
Read more

›
This example simplifies the task of collecting data from the Esplora's accelerometer and graphing it with your computer. The Esplora sends keypresses to a connected computer about the state of the accelerometer. If you open a spreadsheet application, you can log the data from the accelerometer. To start and stop the datalogging, press the down pushbutton. The Esplora's LED will indicate the state of the log ...
Read more

›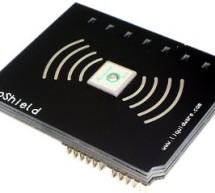 GeoShield description: The GeoShield integrates a GPS module, digital compass, and 3-axis accelerometer all onto the one shield. GeoShield specification: System Specifications Arduino shield form factor 3.3V – 5V operation 5V tolerant I/O Forward sensor data to any Arduino pins Accelerometer Specifications High-sensitivity accelerometer Filtered output for fast, accurate readings Tuned for up to 1.5G accele ...
Read more

›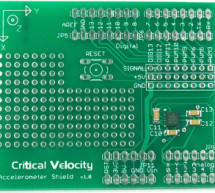 Accelerometer Shield description: Integrates an Analog Devices ADXL335 3-axis accelerometer into an Arduino compatible shield. 3 analog outputs for the X,Y and Z axes. +/3 g range per axis. Accelerometer Shield specification: 3 Axis Acceleration, +/- 3g sensing range per channel 6 PWM Servo output headers 8 and 6 pin shield extender headers and regular headers included. Reset button included Accelerometer S ...
Read more

›