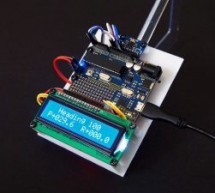 https://youtu.be/PY_17f5RByI This instructable explains how to make a tilt compensated compass using an Arduino UNO R3, an LCD display, and an IvenSense MPU-9250 multi-chip-module that contains an MPU-6050 accelerometer / gyro and an AK8963 magnetometer within the same package. The LCD simultaneously displays the Heading, (P)itch, and (R)oll. The heading accuracy is within 2 degrees depending on how well th ...
Read more

›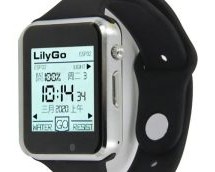 What could you do with a dual-core 240 MHz ESP32 that supports Arduino-style programming, with 16 MB of flash, 8 MB of PSRAM, and 520 k of RAM? Oh, let's throw in a touchscreen, an accelerometer, Wifi, and Bluetooth. Besides that, it fits on your wrist and can show the time? That's the proposition behind Lilygo T Watch 2020. If it sounds like a smartwatch, it is. At around $25 –and you can snag the hardware ...
Read more

›
In the last few years, we have seen a lot of love poured towards the hardware ecosystem especially hardware related to the Internet of Things applications (hardly would you find any board that doesn't have one or two IoT offerings). Some boards give basic IoT functionality like providing you with a basic IoT connectivity interface with no extra add-ons while some boards goes the extra mile by prov ...
Read more

›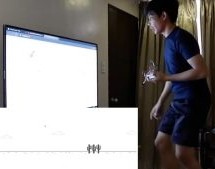 It's great to see people are out there trying to find fun ways to exercise amid the current crisis. Although jumping up and down isn't great for the knees, it does give decent cardio. But if you don't have a rope or a puddle, we admit that jumping can lose its bounce pretty fast. Quarantine has been a game-filled time for [fridaay]. Somewhere between a handful of FPS games, he decided to try to play Go ...
Read more

›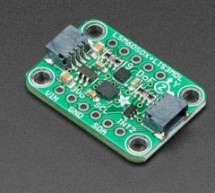 Adafruit has announced the availability of its new Precision 9 Degree of Freedom (9-DoF) sensor, making it available to purchase for $14.95. The small sensor has been designed to provide high quality motion direction and orientation sensing and is the perfect addition to your next Arduino project. The small breakout board contains two chips that sit side-by-side to provide 9 degrees of full-motion data, Ada ...
Read more

›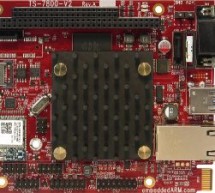 Back in 2007, Technologic Systems announced the TS-7800, a single-board computer (SBC) that was able to boot Linux 2.6 in under two seconds. At its core, The TS-7800 is equipped with a Marvel 500MHz ARM9 CPU and includes a user-programmable on-board FPGA (Field-Programmable Gate Array) with 12,000 LUTs (look-up tables). The TS-7800 was a powerful board at that point and a template for other SBCs to follow i ...
Read more

›
I am back again with my second Make/100 Project! After the first being a very large success and very fun, I decided to do another. This time I am bringing to you the PIXO Pixel! What is it? The PIXO Pixel is an open source RGB display that uses the very cool, APA102-2020 Addressable LED in a 16 x 16 array. These LEDs are very fast, bright, and tiny; only 2mm x 2mm!  Controlling the LED matrix is an ESP32 wh ...
Read more

›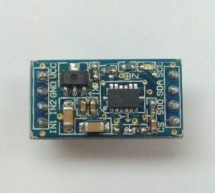 The MMA7455L is a Digital Output (I2C/SPI), low power, low profile capacitive micromachined accelerometer featuring signal conditioning, a low pass filter, temperature compensation, self-test, configurable to detect 0g through interrupt pins (INT1 or INT2), and pulse detect for quick motion detection. 0g offset and sensitivity are factory set and require no external devices. The 0g offset can be customer ca ...
Read more

›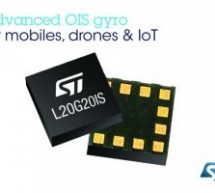 STMelectronics introduces a super tiny two-axis gyroscope (L20G20IS), a Micro-Electro-Mechanical system (MEMS) designed for the optical image stabilization for Smartphones with less energy consumption compared to its predecessor (L2G2IS). A gyroscope, or gyro for short, adds an additional dimension to the information supplied from the accelerometer by tracking rotation or twist. An accelerometer measures li ...
Read more

›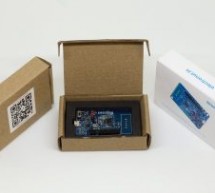 Development boards are assistant tools that help engineers and enthusiasts to become familiarized with hardware development. They simplify the process of controlling and programming hardware, such as microcontrollers and microprocessors. Electronut Labs, an embedded systems consulting company, had produced its new BLE development board "Bluey" with a set of useful sensors and NFC support. Bluey is an open s ...
Read more

›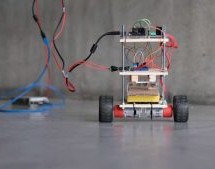 There are many people who find being around insects uncomfortable. This is understandable, and only likely to get worse as technology gives these multi-legged critters augmented bodies to roam around with. [tech_support], for one, welcomes our new arthropod overlords, and has even built them a sweet new ride to get around in. The build follows the usual hallmarks of a self-balancing bot, with a couple of in ...
Read more

›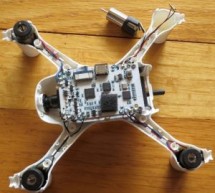 My lower-midrange Hubsan X4+ FPV drone got stuck in a tree in the middle of winter. We managed to knock it down a couple of months ago (the drone, not the tree), while there was still lots of snow to cushion the fall. After weathering the elements for over a month, it appeared to be mostly fine, except…one motor was seized. On the plus side – teardown excuse. I confess this isn't a full teardown. The 720p c ...
Read more

›