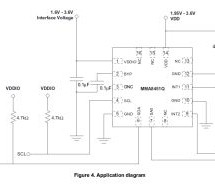 Process computer designs usually start out with an accelerometer. As reliability problems creep in, making the switch to a more "professional" solution is beneficial. Accelerometers are based on the MEMS principle: instead of being a purely solid-state affair, the inside of the chip contains a micromechanical motion sensor along with a small mass. In addition to that, a set of transducer circuits are provid ...
Read more

›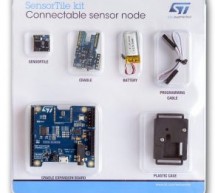 Valencell, a biometric wearable sensor technology company, in partnership with STMicroelectronics, an electronics and semiconductor manufacturer, announced a new highly accurate and scalable development kit for biometric wearables. The kit combines ST's compact SensorTile turnkey multi-sensor module with Valencell's Benchmark biometric sensor system. The SensorTile is a tiny IoT module (13.5mm x 13.5mm) tha ...
Read more

›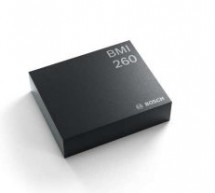 Bosch launches BMI260 family: new generation of IMUs optimized for smartphone applications. Improved accuracy at lower power consumption. Reutlingen, Germany – Bosch Sensortec launches the BMI260 family, a new generation of high-performance MEMS Inertial Measurement Units (IMUs) targeted at smartphone applications. The family comprises of three sensors – BMI260, BMI261 and BMI263 – which deliver an extensiv ...
Read more

›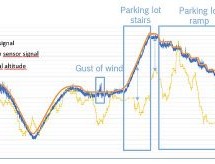 Today's smartphones utilize a wide array of accelerometers, gyroscopes and various other sensors in their designs. Relatively unknown is the barometric pressure sensor, which measures air pressure. These sensors are currently being integrated into premium-grade smartphones, but are also becoming more common in mainstream phones or wearables such as fitness trackers and Internet of Things (IoT) applications. ...
Read more

›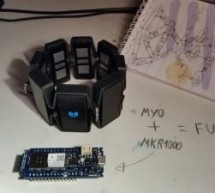 Not only this project has all the Smart Home features but it also includes MYO gesture control, allowing control of lights with your arm. Things used in this project Hardware components Myo Gesture Control Armband Armband used to detect arm gestures and control different hardwares in the house × 1 Arduino MKR1000 Arduino used to set up the server × 1 Relay (generic) used to control the lights × 1 DC motor ( ...
Read more

›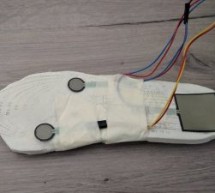 The smart insole collects foot pressure data in real-time. Through Thinger.io the information is fed into a system that visualizes the data. Things used in this project Hardware components Arduino MKR1000 × 1 Force Sensitive Resistor I've used Interlink model 402 × 3 OpenBuilds Wire Cable - By the Foot × 1 Resistor 10k ohm × 3 Power Bank × 1 SparkFun Triple Axis Accelerometer Breakout - ADXL345 × 1 Software ...
Read more

›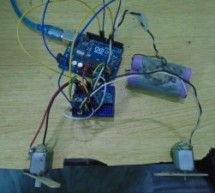 In this article, we are going to control two motors by using the GY-521 accelerometer module. The speed of the motor will increase or decrease upon moving the GY-521 module up or down. On moving the Gy-521 towards the downside, the speed of the first motor will decrease and the speed of the other motor will increase; while on moving the GY-521 towards the upward side, the speed of the second motor will decr ...
Read more

›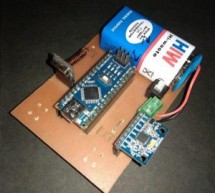 AIR Mouse is also called gesture-controlled mouse and it works based on hand gesture. In this project an accelerometer is used for measuring the tilt of hand in X and Y direction and moves the cursor according the tilt. In the project two types of circuit are used, one is the transmitter circuit and other is the receiver circuit. Transmitter circuit makes use of MPU6050 series of accelerometer, which is con ...
Read more

›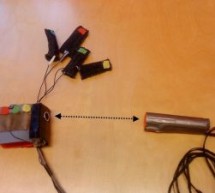 The idea here is to build a wearable virtual guitar that is to be controlled with two hands much like playing Air Guitar. It has been created and prototyped during a two weeks project at ChalmersUniversity (Sweden) for a Physical Computing class. The aim is to get the feeling of playing a real guitar. The AIRduino Guitar is made of one glove and one stick. The glove is used to set the tone and the stick to ...
Read more

›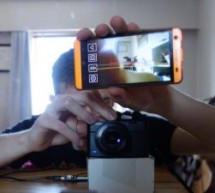 Camera trigger powered by Arduino MKR1000 and controlled by the app. Let the algorithm take the best shots. Things used in this project Hardware components Arduino MKR1000 Any board with WiFi and support for Firmata protocol will work × 1 Servos (Tower Pro MG996R) × 1 Microsoft Windows Phone × 1 Software apps and online services Microsoft Azure Story Shutterino - control the camera's shutter with a sensor-s ...
Read more

›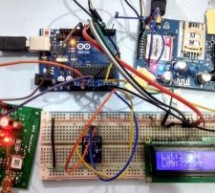 In our previous tutorials, we have learned about How to interface GPS module with Computer, how to build a Arduino GPS Clock and how to Track vehicle using GSM and GPS.  Here in this project, we are going to build a Arduino based vehicle accident alert system using GPS, GSM and accelerometer. Accelerometer detects the sudden change in the axes of vehicle and GSM module sends the alert message on your Mobile ...
Read more

›
Description Recently I bought two ESP12e, wanted to see how those IoT things work. One thing I know for sure, they don't tolerate 12V 1A ;) yep fired one by accident ... I left with one working, trying to figure out what should I build with it. In the meantime was wondering should I by a smartwatch, do I really need one? What would I use it for etc... then start googling about it, check some stores at net, ...
Read more

›