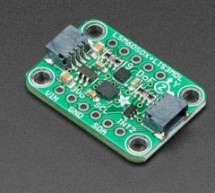 Adafruit has announced the availability of its new Precision 9 Degree of Freedom (9-DoF) sensor, making it available to purchase for $14.95. The small sensor has been designed to provide high quality motion direction and orientation sensing and is the perfect addition to your next Arduino project. The small breakout board contains two chips that sit side-by-side to provide 9 degrees of full-motion data, Ada ...
Read more

›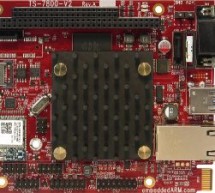 Back in 2007, Technologic Systems announced the TS-7800, a single-board computer (SBC) that was able to boot Linux 2.6 in under two seconds. At its core, The TS-7800 is equipped with a Marvel 500MHz ARM9 CPU and includes a user-programmable on-board FPGA (Field-Programmable Gate Array) with 12,000 LUTs (look-up tables). The TS-7800 was a powerful board at that point and a template for other SBCs to follow i ...
Read more

›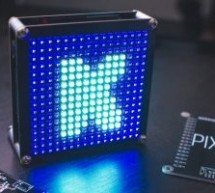 I am back again with my second Make/100 Project! After the first being a very large success and very fun, I decided to do another. This time I am bringing to you the PIXO Pixel! What is it? The PIXO Pixel is an open source RGB display that uses the very cool, APA102-2020 Addressable LED in a 16 x 16 array. These LEDs are very fast, bright, and tiny; only 2mm x 2mm!  Controlling the LED matrix is an ESP32 wh ...
Read more

›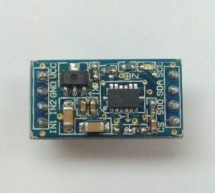 The MMA7455L is a Digital Output (I2C/SPI), low power, low profile capacitive micromachined accelerometer featuring signal conditioning, a low pass filter, temperature compensation, self-test, configurable to detect 0g through interrupt pins (INT1 or INT2), and pulse detect for quick motion detection. 0g offset and sensitivity are factory set and require no external devices. The 0g offset can be customer ca ...
Read more

›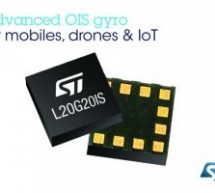 STMelectronics introduces a super tiny two-axis gyroscope (L20G20IS), a Micro-Electro-Mechanical system (MEMS) designed for the optical image stabilization for Smartphones with less energy consumption compared to its predecessor (L2G2IS). A gyroscope, or gyro for short, adds an additional dimension to the information supplied from the accelerometer by tracking rotation or twist. An accelerometer measures li ...
Read more

›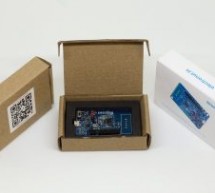 Development boards are assistant tools that help engineers and enthusiasts to become familiarized with hardware development. They simplify the process of controlling and programming hardware, such as microcontrollers and microprocessors. Electronut Labs, an embedded systems consulting company, had produced its new BLE development board "Bluey" with a set of useful sensors and NFC support. Bluey is an open s ...
Read more

›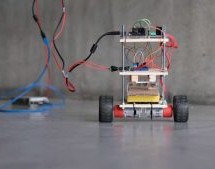 There are many people who find being around insects uncomfortable. This is understandable, and only likely to get worse as technology gives these multi-legged critters augmented bodies to roam around with. [tech_support], for one, welcomes our new arthropod overlords, and has even built them a sweet new ride to get around in. The build follows the usual hallmarks of a self-balancing bot, with a couple of in ...
Read more

›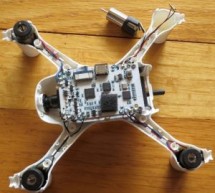 My lower-midrange Hubsan X4+ FPV drone got stuck in a tree in the middle of winter. We managed to knock it down a couple of months ago (the drone, not the tree), while there was still lots of snow to cushion the fall. After weathering the elements for over a month, it appeared to be mostly fine, except…one motor was seized. On the plus side – teardown excuse. I confess this isn't a full teardown. The 720p c ...
Read more

›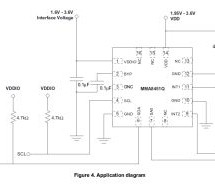 Process computer designs usually start out with an accelerometer. As reliability problems creep in, making the switch to a more "professional" solution is beneficial. Accelerometers are based on the MEMS principle: instead of being a purely solid-state affair, the inside of the chip contains a micromechanical motion sensor along with a small mass. In addition to that, a set of transducer circuits are provid ...
Read more

›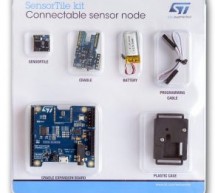 Valencell, a biometric wearable sensor technology company, in partnership with STMicroelectronics, an electronics and semiconductor manufacturer, announced a new highly accurate and scalable development kit for biometric wearables. The kit combines ST's compact SensorTile turnkey multi-sensor module with Valencell's Benchmark biometric sensor system. The SensorTile is a tiny IoT module (13.5mm x 13.5mm) tha ...
Read more

›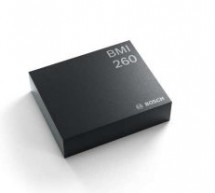 Bosch launches BMI260 family: new generation of IMUs optimized for smartphone applications. Improved accuracy at lower power consumption. Reutlingen, Germany – Bosch Sensortec launches the BMI260 family, a new generation of high-performance MEMS Inertial Measurement Units (IMUs) targeted at smartphone applications. The family comprises of three sensors – BMI260, BMI261 and BMI263 – which deliver an extensiv ...
Read more

›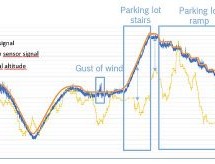 Today's smartphones utilize a wide array of accelerometers, gyroscopes and various other sensors in their designs. Relatively unknown is the barometric pressure sensor, which measures air pressure. These sensors are currently being integrated into premium-grade smartphones, but are also becoming more common in mainstream phones or wearables such as fitness trackers and Internet of Things (IoT) applications. ...
Read more

›