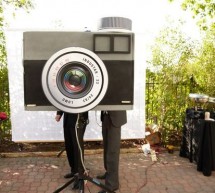 This Instructable is about: building an automated photo booth. The total build cost was around $150 as I re-used a lot of the components and materials I already had in my garage - in addition to what I could salvage from scrap yards. Why? - I decided to build my own photo booth after trying to rent one from local photography studios. The going rate for a rented photo booth is around $600 in addition to the ...
Read more

›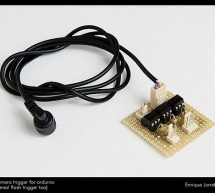 Here we go again, here is a picture of the camera and flash trigger module I made for my arduino photographic projects: It includes three 4N26 optocouplers. One (first one from the left side) to trigger a flash, as I did in the arduino controlled flash trigger project; and two more for triggering my Canon EOS 40D camera. The trigger mechanism is quite simple in modern EOS cameras, they simply have three pin ...
Read more

›
Simple digital cameras can produce remarkably good quality photos and are now cheap enough that it doesn't hurt the wallet too much to buy one with the intention of modifying it for use in a project. You may even already have an old digital camera that you don't mind sacrificing for a good cause! Modifying a camera to control it from an Arduino opens up a world of possibilities. This project lets your Ardui ...
Read more

›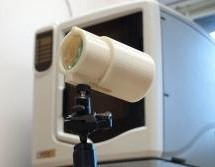 I developed the camera trigger unit in order to synchronize various events and actions during free-flight experiments with hawkmoths in the wind tunnel described in a previous post. More specifically, the goal was to trigger multiple high-speed cameras and have LEDs that indicate the exact timing of electrical stimuli delivered via a miniature stimulus chip carried by a hawkmoth. (Electric stimulation of th ...
Read more

›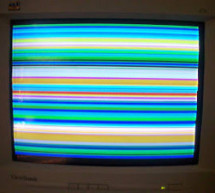 This post is a guide for people that are interested in my previous posts about dual monitor VGA hacking (see 1, 2 and 3). You will need: • A laptop or a computer with a VGA output • A breadboard (optional) and some wires or a strip board for soldering • Wire and breadboard jumpers (optional) • 2 female VGA connectors • 1 male VGA connector • up to 3 lots of 15x1 or 15x2 pin headers (optional) • An Arduino, ...
Read more

›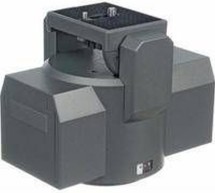 So my sister managed to break a pan and tilt camera mount and naturally thought daddy can fix this. After sitting on my dads workshop bench for a while he had a go at it and couldn't work out how to fix it so it was passed on to me as broken. So I decided to hang the current circuit board and lets make this thing arduino compatible and while I am at it lets make it wireless :-) In preparation for this I had ...
Read more

›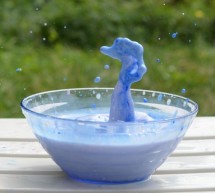 High speed photography is generally carried out in a dark room with dedicated equipment (controlled remote flash for example)... The instructable proposed here enables to make high speed photography outside (and enjoy the sun!), in less than 2 hours with some generic DIY basic tools. The principle is the following : A marble is dropped in a repeatable way. During its fall, it gets in front of a distance sen ...
Read more

›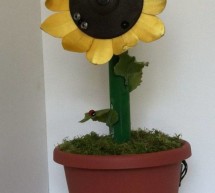 This was a 6 week project created for the Spring 2012 Things That Think course at the University of Colorado at Boulder. Our project is an autonomous Sunflower. As in nature, the highest priority for our flower is sunlight, necessary for photosynthesis. Our Arduino controlled sunflower is constructed using 3D printing and laser cutting technologies. Primarily, our flower finds and follows the brightest sour ...
Read more

›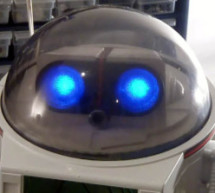 *Check back for more updates on this build :) So, have you heard of the Omnibot? Well! Any kid from the 80's will remember how amazing this robot was. For you young kids, this robot was released in the early 80's by Tomy. The robot was "programmable", in the sense that the actions were recorded to a casette tape. As you operated the robot over its remote control, the casette would record tones for each acti ...
Read more

›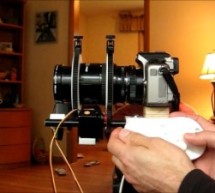 My Lumix GH2 Micro Four Thirds camera not only shoots fantastic high definition videos, but with inexpensive adapters I can use it with older manual lenses that are cheap and often very high quality. I shoot a lot of performance videos for my daughter's dance studio, and I use an f3.5 Nikon 28-85mm zoom lens because it provides a good zoom range and a fast aperture for a zoom lens. The problem with this set ...
Read more

›
I wanted to make a photbooth for a Christmas party. I wanted it to be simple to operate and only be one click easy so that even a guest who was chemically uncoordinated could even operate it.I wanted a solution that would take a photo and post it on facebook. Guests could later tag themselves or others. There are three parts to this solution: The Photobooth software The Button Software for the button to tal ...
Read more

›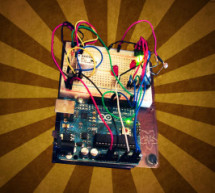 Being a broke amateur photographer isn't easy. Film, chemicals and paper aren't cheap and a budget for some studio lights is non existant. So, I decided to, with the help of my trusty arduino, create my own sync controller to use with disposable camera flash circuits. By using a photoresistor the arduino can sense when the flash from your camera (master) is triggered and then trips the relay activating the ...
Read more

›