Introduction The idea of this project was to design and construct a robot that consists of a body and two wheels that would be able to balance on its own. This behavior is similar how a segway (a new mode of transportation) works. Our goal was to have a working finished product – a robot that, without human interaction, could balance on two wheels. High Level – Physical Design The design of this project is ...
Read more

›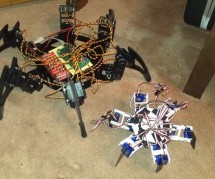 Arduino Hexapod Robot Design I will show you how to build an arduino hexapod robot, from building the body, to how to implement the algorithm. To learn about the implementation of the algorithm, read this first, if you are not sure what is IK, read this. China_icon 中文翻译:http://blog.oscarliang.net/arduino-liu-zhua-kun-chong-liu-zhua-shou-ji-yuan-dai-ma/ I ordered parts from a robot frame manufacturer, but th ...
Read more

›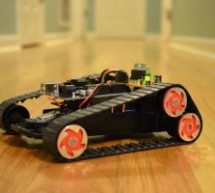 This instructable will show you how to convert an old toy R/C car from the thrift-store ($1.50) into a bluetooth controlled robot. To make the conversion, you will need an Arduino (any type), an L298N dual 2-amp motor-controller (or similar), and a bluetooth serial adapter from Sparkfun.com. We will first remove all existing circuitry from the old toy and prepare it for its new brains. Then we will install ...
Read more

›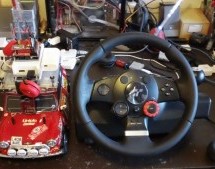 IP Control Car was launched in 2001. I make the similar function car utilizing commercialized products. The concept of Car No.02 is to utilize commercialized products, and I am an amateur in electrical. So, do not blame me that the system is not sophisticated, i.e. servo & speed controller control system and webcam system are not integrated, or 4 different types of batteries are used for R/C Car(7.2V), ...
Read more

›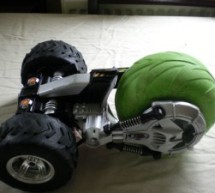 Wanted to make your own robot but couldn't afford the fancy H-Bridge IC's or etch your own PCB? Want a quick and dirty method of making your own wheeled robot? Then you're in luck, but if you want to make your own wheeled robot AND have a quick and dirty wireless controller for anything then you're REALLY in luck. Required Items: 1 Tyco RC Air Rebound 2 Philips Screw Drivers one smaller than the other one, ...
Read more

›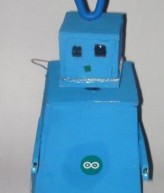 Age: 13 Meet Uno the Arduino powered robot.  Some functions include a blinking nose, moving antennas, rotating head, IR distance sensor, twin motor gear box and rotation counters.  Uno is made with relatively easy to obtain parts.  This project provides a good introduction to Arduino. robot.skp475 KB Step 1: Materials Material and tools • Foam board • Fimo • 4 Rare Earth magnets • 4 small metal plates (from ...
Read more

›
This is, as the title says, an Arduino-based robotics platform, with its own library. The "standard" model comes with two back motors, two omni-wheels in the front, and a distance sensor mounted on the front. It also has breadboard space on top for adding whatever you want. It is intended to be autonomous, but one can make it remote controlled if they really want to. This instructable will teach how to buil ...
Read more

›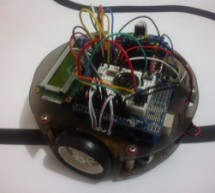 The operation of this Robot is quite simple. Infra-red sensors placed at the front of the chassis  will monitor when our Robot is over a black line or when it is over a white background. In this project we will use the appropriate rounded chassis to the Robot. In case the robot being on the black line, it will always go ahead, and in the case of out of line and fall into a white area, it will determine whet ...
Read more

›