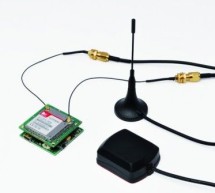 The device is based on a GSM/GPRS module with included GPS. Its main function is to detect and communicate its own geographical position using, on the choice, the cellular phone reference system or the GPS. Its small dimensions are due to the use, for the first time, of a GSM/GPRS module integrating the GPS receiver. That is the SIM908 a recent product by SIMCOM. wp-image-2212″ title="S908″ src="http://www. ...
Read more

›
This GSM Mobile is used for our Remote Control (for example Gate Control, Temperature Control….). We use the word 'module' because, unlike what we did in our remote control projects, this time around the mobile phone is not mounted on a printed board, but rather on a small auxiliary board which is then inserted in a connector specifically created on the main printed board; though this alternative may seem r ...
Read more

›
An old rotary phone can be used for a number of purposes in your Arduino projects - use it as a novel input device, or use the Arduino to interface a rotary phone to your computer. This is a very basic guide describing how to interface the dial to an Arduino, and get the number dialed passed into a computer over the Arduino's serial link. Step 1: Remove the dial from the phone First step is to remove ...
Read more

›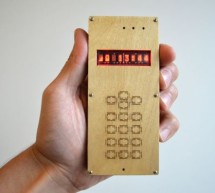 The DIY Cellphone is a working (albeit basic) cellphone that you can make yourself. It can make and receive phone calls and text messages, store names and phone numbers, display the time, and serve as an alarm clock. It connects to GSM networks (like AT&T and T-Mobile in the U.S.) using a regular (full-size) SIM card. It builds on the hardware and software in the Arduino GSM Shield but extends it with a ...
Read more

›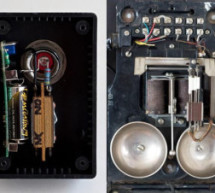 Bryan Zimmer emailed us this fantastic retro-themed DIY hack, a most timely submission as we just revisited the noir art deco-science fiction classic Dark City and we think this would have perfectly fit in the world (or in Adama's quarters on BSG). Bryan gives step-by-step instructions of how he converted a 1940's Swedish-made Ericsson bakelite original into a wireless doorbell... This project combines a ba ...
Read more

›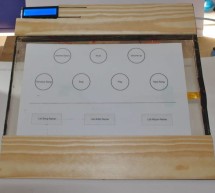 What I'm going to show you is how to make an iTunes control device using an Arduino and a touch screen. The iTunes Control works by reading area's of the touch screen and send a letter to the computer via the serial port, which is monitored by an apple script which run a command based on the info it receive. This is my first Arduino project, until I made this project I had never used one before, I found the ...
Read more

›
Easily control your iPod with Arduino using serial commands. This instructable includes the schematic, the code and some extra info; everything you need to make this work. USB,battery or wall power supply powered. Step 1: What you need Parts: 5x  1K ohm resistors 2x  1M ohm resistors 1x  12K ohm resistors 1x  1.5K ohm resistors 4x  normaly opened push buttons wire protoboard (optional) 3.5mm audio jack Ardu ...
Read more

›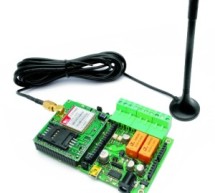 Using an ATmega 2560 and therefore the heart of Arduino, we have developed a universal remote control with GSM. This allows  to control 2IN/2OUT, DTMF key, gate control and GSM thermostat activated remotely. We have already presented several remote control with different functions. But now we want to present the best remote control ever made with Arduino. The remote control is easier, thanks to the availabi ...
Read more

›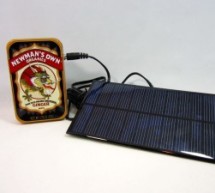 One of the most fun and useful projects on instructables is to create your very own solar USB/ iPhone charger. They're not overly difficult to make, nor are the parts overly expensive or hard to find. For the most part they do a rather good job of charging up small gadgets. Mostly. The big flaw in the DIY solar charger world are the batteries. Nearly all the designs on instructables (including all of my des ...
Read more

›
This system is upgraded version of previous project... You will be able to track your car after you build this system, you will call the device then it will send you an sms which includes LAT, LON and Google Map link for just one touch to see where it is. Before you start to build them, you should connect the Wavecom to PC to adjust Serial Com. Baud Rate to 9600 then make it save this configuration via AT c ...
Read more

›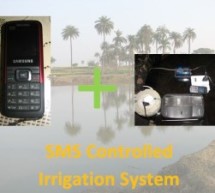 UPDATE 02/13/11 : Voting has started for the Sparkfun Microcontroller Contest. Please VOTE for me! UPDATE 02/26/11 : I won a second prize!! Huzzah! Thanks for all the votes guys! UPDATE 03/17/11: I would love to win a Laser cutter in the Epilog challenge as it would help the small DIY community in Calcutta,                                     which just started a few months back to cut all their materials u ...
Read more

›
Arduino text'in. Key Features: 24 relays controlled by 4 I/O lines! Cell phone text using your Arduino. This project hacks a cell phone to text using normally open relays. After investigating cellular modules on the internet I decided it looks not only rather pricy, but also like a possibility that even after I had it working that a cellular provider might not let me put the device on their network. It seem ...
Read more

›