This instructable will show you show to build an Arduino shield which can be used to control 3 servos and 1 stepper motor using 4 potentiometers. You will need: access to a laser printer/cnc router/etching chemicals 7 x 3 pin 3.5mm terminal blocks 2 x 2 pin 3.5mm terminal blocks 2 x 8 pin stackable headers 2 x 6 pin stackable headers 1 x 8 pin chip socket 1 x L293D motor driver chip optional: access to a la ...
Read more

›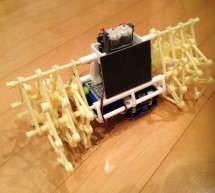 The Strandbot is a DIY upgrade for the Strandbeest originally designed by Theo Jansen.  Strandbeests are amazing mechanical creatures that are able to move on their own using just a little bit of wind power.  Unfortunately my tiny apartment is short on wind, so I decided to upgrade a miniature Strandbeest using an Arduino and some motors.  The brain is powered by a solar-charged Li-Po battery so the Strandb ...
Read more

›
Following the popularity of our self balancing scooter and the SciChair we decided to try something a little edgier, the Self Balancing Unicycle. This project reuses a lot of stuff from our previous projects, using an arduino as the brains behind the scenes. Step 1: Ready your tools Before we begin lets ensure we have everything we need. For this project you probably want to be fairly comfortable with weldi ...
Read more

›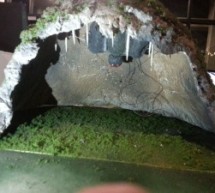 The purpose of this instructable is to outline our development of this bat in the cave as well as provide instructions and tips for future engineers hoping to complete a similar project or use components of our project in theirs. The goal of this project was to create an diarama that could educate people. The main functionality of the bat in the cave is for bat to react to a light source in the cave by stre ...
Read more

›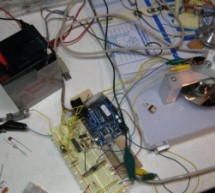 There is a lot of interest these days among hobbyists in controlling brushless DC (BLDC) motors, which have improved performance and better energy efficiency over traditional DC motors, but are more difficult to use. Many off-the-shelf products exist for this purpose. For example, there are lots of small BLDCs controllers for RC airplanes that work really well. For those wanting to delve more deeply into BL ...
Read more

›
Overview Stepper motors fall somewhere in between a regular DC motor and a servo motor. They have the advantage that they can be positioned accurately, moved forward or backwards one 'step' at a time, but they can also rotate continuously. In this lesson you will learn how to control a stepper motor using your Arduino and the same L293D motor control chip that you used with the DC motor in lesson 15. How To ...
Read more

›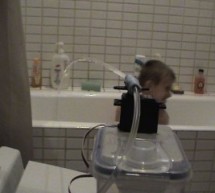 Squirt is a motion activated water cannon using Arduino. This was designed for use in the garden but as it's winter we tested it in the bathroom. It works! True motion tracking is expensive and complicated so this system activates when the victim moves into range and randomises the position of the cannon and the firing time within a limited area. The sometimes fickle readings from the PIR sensor just adds t ...
Read more

›
Today, I'm going to show you how to make an Arduino motor shield (driver) at a low cost. It works splendidly, its posses almost all the characteristics of the original Arduino motor shield. It's almost considered as a clone. The original Arduino motor shield has the same motor driver chip (L298), the only difference with it, is the package type, my project contains the vertical version of the chip L298 (wit ...
Read more

›