Sound is produced by the PiezoListen piezoelectric speaker over a broader frequency range and with a greater output in the low range than any existing piezoelectric speakers, claims TDK.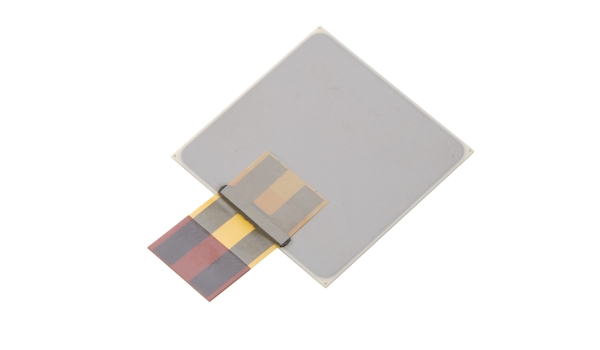 The speaker has an operating frequency range of 400 to 20,000Hz and achieves a high sound pressure of 80dB, even at low voltages of 24V peak to peak, or below. The PiezoListen speaker has a maximum output power of 34W and an impedance of 2.0 to 100 Ohm.
At just 0.49mm thick, PiezoListen is also one of the thinnest piezo speakers available, says TDK. The low-profile, high-displacement piezoelectric element was created using TDK's patented lamination and material technologies.
The low profile enables designers to overcome installation space constraints in audio devices, such as TVs, tablets, laptops and surround sound systems.
The speaker element is flexible and thus able to produce sound from many different kinds of objects and materials to lend some innovative creativity to audio design as video content moves from the standard format for video content to 4K and 8K resolution, and as more video content is offering multi-channel audio as well.
In addition to the wide-range speaker, the PiezoListen range will be joined by a sound positioning speaker with an operating frequency range of 1000 to 20,000Hz that will allow users to create a 3D audio experience.
Read more: PIEZO SPEAKER IS THIN YET WITH A BROAD FREQUENCY RANGE