The Things Network has announced a LoRaWAN Gateway priced at $69, which has shipping costs inclusive. The Things Network also announced in their Amsterdam Conference a weather-proof Outdoor Gateway priced at $399. The Outdoor Gateway, also called the "Industrial" Gateway, enables a 3G/4G backhaul and features an onboard GPS radio. The new Outdoor Gateway has a competitive price with a host of the lower-end LoRa gateways currently on sale. There are no details about waterproof rating of the enclosure, but we should expect an IP67 or IP68.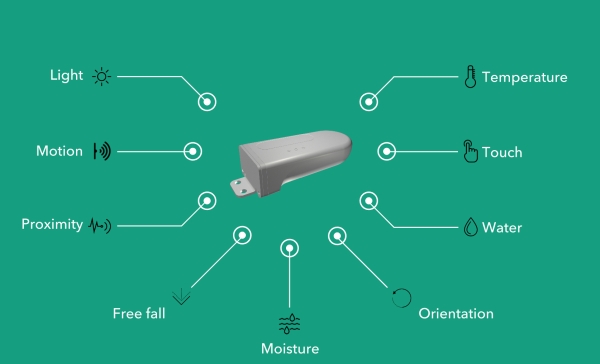 The new Indoor Gateway is designed around the SX1308, (a baseband chip designed for indoor LoRaWAN pico gateways). It offers an 8-channel gateway and utilizes Wi-Fi as the backhaul. At just 80 x 80 x 40mm and weighing 145g, the Indoor Gateway will initially ship in EU (863–870MHz) and US (902–928MHz) models, and also there is an AS model that will be available later this year, which will be pre-configured to connect to The Things Network, and can be used on any LoRaWAN network. While it was announced that the Things Indoor Gateway would be "available next towards the end of February this year, there is no availability and no confirmation on an updated release date. We expect to hear an update, either from The Things Network or RS Components, on that soon.
A Generic Node was also announced at The Things Network Conference. The Generic Node is designed around a Microchip SAM R34, a 32-bit Arm microcontroller and LoRa radio integrated system-in-package (SIP). The node is meant to be an off-the-shelf LoRaWAN sensor node, with the ability to sense orientation, motion, proximity, light, touch, temperature, and moisture. The node enables end-to-end encryption, firmware updates over-the-air, ultra-low power and running of a standard AA battery. The node comes with firmware pre-installed with some generic applications on board, but you can also create your own firmware for the Generic Node by making use of Arm's Mbed OS and provision through LoRaWAN over-the-air throughout the lifetime of the node.
Read more: THE THINGS NETWORK ANNOUNCES NEW GATEWAY AND SENSOR NODE HARDWARE