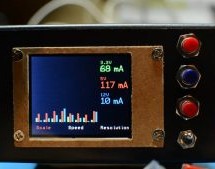 Economy of scale is a wonderful thing, take the switch-mode power supply as an example. Before the rise of the PC, a decent multi-voltage, high current power supply would be pretty expensive. But PCs have meant cheap supplies and sometimes even free as you gut old PCs found in the dumpster. [OneMarcFifty] decided to make a pretty setup for a PC supply that includes a very nice color display with bargraphs a ...
Read more

›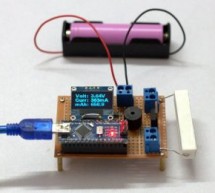 I have salvaged so many old lap-top batteries ( 18650 ) to reuse them in my solar projects.It is very difficult to identify the good cells in battery pack.Earlier in one of my Power Bank Instructable I have told, how to identify good cells by measuring their voltages, but this method is not at all reliable.So I really wanted a way to measure each cell exact capacity instead of their voltages. Few week ago, ...
Read more

›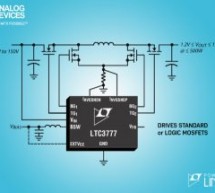 Synchronous four-switch buck-boost controller suits transport and medical use A 150V high efficiency four-switch synchronous buck-boost DC/DC controller, the LTC3777, by Analog Devices operates from input voltages above, below or equal to the regulated output voltage and had an efficiency of up to 99 per cent. The Power by Linear DC/DC controller has an input voltage of 4.5 to 150V and operates from a high ...
Read more

›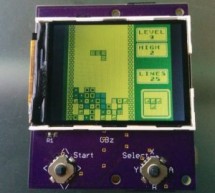 So the pi zero is cool, retro gaming is cool, im really not cool, but i thought 'what the hell!!' Im not overly fond of 'rats nest' wires, and i have a bit of an obsession with making things as small as possible, so this is what i came up with. tis just an ili9341 screen, a pi zero, 2 navi switches (5 way), and a battery (with charge/protect circuit) using the notro's fbtft driver, tasanakorn's fbcp code to ...
Read more

›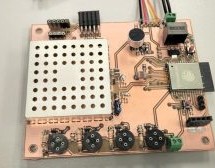 Description Radioactivity is invisible and can be harmful to life. The goal of this project is to provide a simple device that could prevent cases of radiation poisoning. Professional radiation meters can be very accurate, but are also expensive, complex and fragile (most use vacuum discharge tubes made of glass). However in many occasions we only want to determine whether an object is radioactive or not. T ...
Read more

›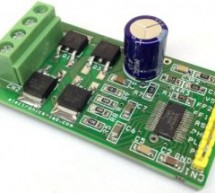 This tiny board designed to drive bidirectional DC brushed motor of large current. DC supply is up to 50V DC. A3941 gate driver IC and 4X N Channel Mosfet IRLR024 used as H-Bridge. The project can handle a load up to 10Amps. Screw terminals provided to connect load and load supply, 9 Pin header connector provided for easy interface with micro-controller. On board shunt resistor provides current feedback. Th ...
Read more

›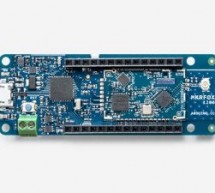 Arduino MKRFOX1200 has been designed to offer a practical and cost effective solution for makers seeking to add SigFox connectivity to their projects with minimal previous experience in networking. It is based on the Microchip SAMD21 and a ATA8520 SigFox module. Long Battery Life Can run for over six months on 2 AA 1.5V batteries with typical usage. . The design includes the ability to power the board using ...
Read more

›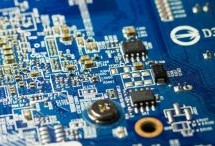 Researchers at Cambridge University have just achieved a spectacular breakthrough in electronics design. They have developed new ultralow power transistors that could function for months or even years without a battery. These transistors look for energy from the environment around, thus reducing the amount of power used. Dr Sungsik Lee, one of the researchers at the Department of Engineering says, "if we we ...
Read more

›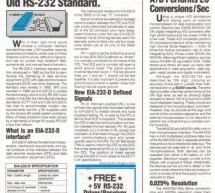 The June 23, 1988 issue of EDN included a Maxim Design News insert where we asked "Who in their right mind would choose a computer interface standard that uses ±12V supplies, requires expensive connectors, works over a limited distance, is error prone, difficult to network, and has no current loop isolation?" Yet, here we are 28 years later and the classic interface lives on, particularly in industrial appl ...
Read more

›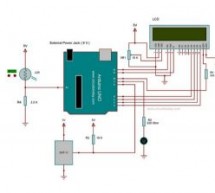 Smart LCD  with Automatic Brightness Adjusting Using Arduino and LDR Sensor Here is a simple Arduino project that focuses on adjusting the brightness of an LCD screen whenever there isn't  sufficient light in a room. The Arduino reads the surrounding light intensity using an LDR sensor.  The room temperature and humidity range will also be displayed on the LCD. The entire hardware of this simple project usi ...
Read more

›
Reverse engineering the popular 555 timer chip (CMOS version) This article explains how the LMC555 timer chip works, from the tiny transistors and resistors on the silicon chip, to the functional units such as comparators and current mirrors that make it work. The popular 555 timer integrated circuit is said to be the world's best-selling integrated circuit with billions sold since it was designed in 1970 b ...
Read more

›
If you've played around with electronic circuits, you probably know[1] the 555 timer integrated circuit, said to be the world's best-selling integrated circuit with billions sold. Designed by analog IC wizard Hans Camenzind[2] in 1970, the 555 has been called one of the greatest chips of all time with whole books devoted to 555 timer circuits. Given the popularity of the 555 timer, I thought it would be int ...
Read more

›