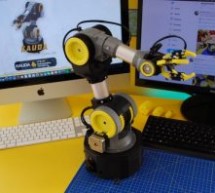 A set of helping hands is a nice tool to have around the shop, especially if soldering or gluing small components is a common task. What we all really want, though, is a robotic arm. Sure, it could help us set up glue or solder but it can do virtually any other task it is assigned as well. A general-purpose tool like this might be out of reach of most of us, unless we have a 3D printer to make this open-sou ...
Read more

›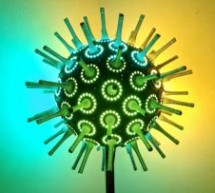 Any resemblance between The Wobble Sphere and a certain virus making the rounds these days is purely coincidental. Although as yet another project undertaken during the COVID-19 lockdowns, we can see where the inspiration came from. Wobble Sphere is another work of interactive art from the apparently spring-driven imagination of [Robin Baumgarten], whose Quantum Garden piece graced our pages last year. The ...
Read more

›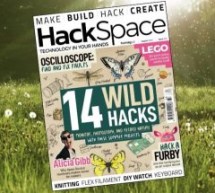 Those of you that would like to get closer to nature by monitoring, photographing and recording your favourite animals, may be interested to know that the latest HackSpace magazine is packed with wildlife hacks to keep you busy through the summer months. The July 2020 issue of the amazing HackSpace magazine is now available to purchase or download for free as a PDF, allowing you to Discover an Arduino-compa ...
Read more

›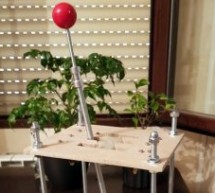 There was a time when building realistic simulations of vehicles was the stuff of NASA and big corporations. Today, many people have sophisticated virtual cockpits or race cars that they use with high-resolution screens or even virtual reality gear. If you think about it, a virtual car isn't that hard to pull off. All you really need is a steering wheel, a few pedals, and a gear shifter. Sure, you can build ...
Read more

›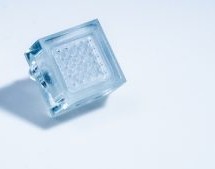 Imec, the distinguished Belgian research center has invented a new and cost-effective method of cooling chips. This achievement can be an important innovation to tackle the ever-increasing cooling demands of high-performance 3D chips and systems. Present powerful electronic systems have high cooling demands for integrated semiconductor chips. Conventional solutions operate with various passive (or occa ...
Read more

›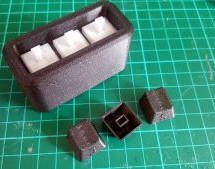 Building a macro pad inside of a 3D printed enclosure is hardly news these days. Neither is adding 3D printed keycaps to the mix. But if you go as far as [James Stanley] has, and actually print the switches themselves, we've got to admit that's another story entirely. Now you might be wondering how [James] managed to print a mechanical keyboard switch that's the size of your garden variety Cherry. Well, the ...
Read more

›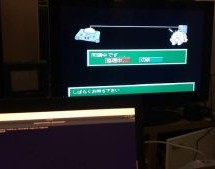 Some like to garden in their spare time, while others prefer to smoke cigars or fold complicated origami figurines. Security researcher [grifter] [CTurt] seems to enjoy cracking consoles instead, and had a go at exploiting the Nintendo 64 over an obscure modem interface. The 1990s were a wild time, where games shipped in cartridges. This format opened up crazy possibilities to add additional hardware to the ...
Read more

›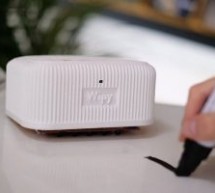 https://youtu.be/_uObXbdwi4w Introduction Did you ever get tired of cleaning the whiteboard? Have you ever wondered how much your life would improve if a robot could do this for you? You now have the chance to make this a reality with Wipy: the overly motivated whiteboard cleaner. Wipy will properly clean your embarrassingly bad drawings, and it will even do it with a cute smile. You don't even need to acti ...
Read more

›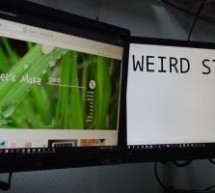 If you live with other people or have your own office you might be familiar with the problem of people randomly appearing in your room while you are working on confidential data or just have some weird stuff open on the 2nd Screen from hours ago. Also if you live with other people and you are using any voice chat, chances are that someone slams open the door and makes noise or yells all over the place. This ...
Read more

›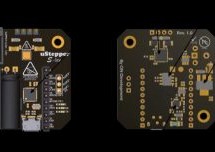 But what is uStepper? In short, uStepper is a product, improving performance of a motor type called "stepper motors". Stepper motors are used in a wide range of applications where you have to move something, a certain distance, precisely! For example, they are used in your inkjet printer for moving the ink cartridge back and forth over the paper. Stepper motors are precise and really cheap compared to the a ...
Read more

›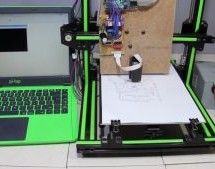 When it comes to computers, it seems like the only thing that matters is speed. The more the better, in general, and the same applies to peripherals. We want the fastest network adapters, the fastest video card, and the fastest printer. So why in the world would anyone intentionally build a really slow inkjet printer? For art, of course. At least that's the story [HomoFaciens] tells us in the video below. H ...
Read more

›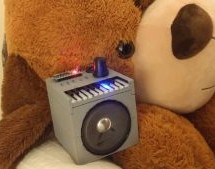 Childlike imagination is a wonderful thing. The ability to give life to inanimate objects and to pretend how they're living their own life is precious, and not for nothing a successful story line in many movies. With the harsh facts or adulthood and reality coming for all of us eventually, it's nice to see when some people never fully lose that as they get older. Even better when two find each other in life ...
Read more

›