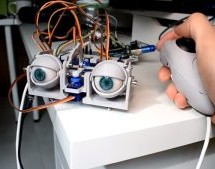 [Will] wanted to build some animatronic eyes that didn't require high-precision 3D printing. He wound up with a forgiving design that uses an Arduino and six servo motors. You can see the video of the eyes moving around in the video below. The bill of materials is pretty simple and features an Arduino, a driver board, and a joystick. The 3D printing parts are easy to print with no supports, and wi ...
Read more

›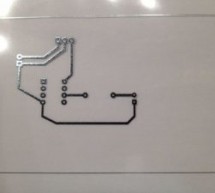 This tutorial will teach you how to modify your average inkjet printer to be able to print electrically conductive circuits. This technology is fairly new but can provide a faster and safer prototyping option for DIY printed circuit boards. This project also acts as an introduction to the larger field of printed electronics. Step 1: Parts Needed Inkjet Printer ( Brother MFC-J450DW)Silver Nanoparti ...
Read more

›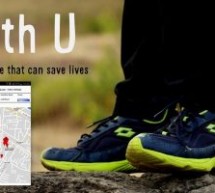 What do you do when someone is chasing you or you are lost? Cross your fingers? Don't. When you are in trouble, just cross your feet [in a special way] and your location is sent to your family members. Wait there's more! Even the family can get your location just by calling the shoe. When you call the SIM in the shoe, the shoe automatically hangs up the call and reverts back its cur ...
Read more

›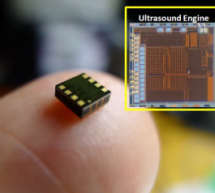 Recently Californian startup Chirp Microsystems officially announced two discrete ultrasonic Time-of-Flight (ToF) sensors, the CH-101 and CH-201, with maximum sensing ranges of 1m and 5m, respectively. Both chips have a 3.5×3.5mm package and they are powered by same ASIC or application-specific integrated circuit for signal processing. To achieve different sensing ranges, the Piezoelectric Micro-machined Ul ...
Read more

›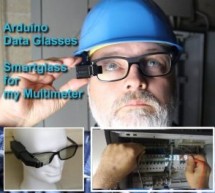 https://youtu.be/lkl6yVauCKg Video of the working device Trying to build a cheap Arduino Data Glasses for everybody. Why? I just wanted one. It's working, and now it can even help to avoid accidents. From the first idea to the working prototype, it took 4 Month The challenge was, that It should be constructed out of common materials that can be found easily. The project is more about how to build the optica ...
Read more

›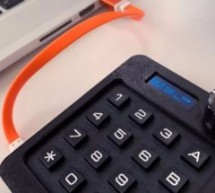 The team over at RetroKits have created a new open source RK-007 MIDI Commander allowing those interested to hack into their MIDI setup. The device requires minimal soldering and set up and is based on an Arduino Pro Micro and easy available parts found online. The Pro Micro is able to be a USBMIDI device so you can plugin the RK007 into the RK005 / RK006 (or just plug it into a computer with a DAW) and inc ...
Read more

›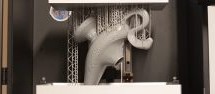 When it comes to hobby-level 3D printing, most of us use plastic filament deposited by a hot end. Nearly all the rest are using stereolithography — projecting light into a photosensitive resin. Filament printers have typical build volumes ranging from 1,000 to 10,000 cubic centimeters and even larger isn't unusual. By contrast, SLA printers are often much smaller. A 1,200 CC SLA printer is typical and the c ...
Read more

›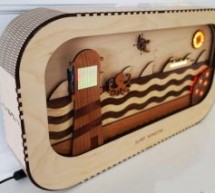 Unless you live in a special, unique place like Hawaii or Costa Rica it's unlikely you'll be able to surf every day. It's not easy to plan surf sessions or even surf trips to most locations because the weather conditions will need to be just right. Not only the wave height (swell) but also the wind speed and direction, tide, water and air temperature, and even amount and type of marine life present can all ...
Read more

›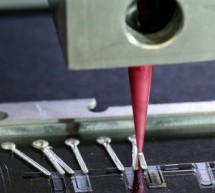 Researcher at Harvard University had been working to build new microphysiological systems (MPS), also known as organs-on-chips, that can mimic the operation of the structure and function of native tissue. By developing such systems, they are replacing the conventional way of measuring and testing synthetic organs -usually by testing them first on animals. Although such a solution can help in advancing resea ...
Read more

›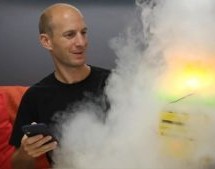 The leaves are turning brown, and the spookier season is upon us. If you're currently working up plans for a top-notch Halloween party, you would do well to consider building a fog machine like this unit from [DIY Machines]! This fog machine is based around dry ice, so you'll need to source that from an external supplier. The machine consists of a closed container filled with hot water, inside which is a mo ...
Read more

›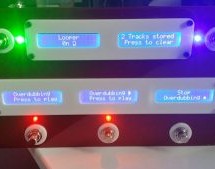 Due to pedalboard size, complicated guitar pedals sometimes reduce the number of buttons to the bare minimum. Many of these pedals are capable of being controlled with an external MIDI controller, however, and necessity being the mother of invention and all, this is a great opportunity to build something and learn some new skills at the same time. In need of a MIDI controller, Reddit user [Earthwin] built a ...
Read more

›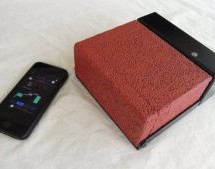 REFLO is a stylish, portable reflow oven for creators and makers to easily, quickly, and professionally prototype circuits for their IoT device, wearable, small robot, etc. Portable at only 6" x 6" x 2.7" - it's the worlds smallest reflow oven Efficient, requires only 300 W Operable from a mobile device Open source hardware & software Compatible with the Arduino IDE Low cost Who Needs It and Why? Design ...
Read more

›