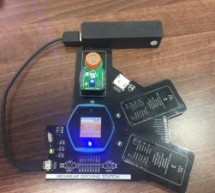 Knowing the amount of alcohol you drunk is becoming easier using the iBreathe Breathalyzer project by Dave Clarke. You just have to blow in the alcohol sensor, then it pings the result to a smartphone app and to the cloud to document it as a table so you can see alcohol intake through time. This breathalyzer with a custom Beer mug casing will let you know where do you stand on the scale form "Sober as a jud ...
Read more

›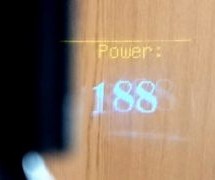 Many people have created their own 3D printed version of the famous Scouter from the Dragon Ball franchise, but maker Marcin Poblocki wanted to go one step further and add a functioning screen to his prop. Before he could get to that, however, he needed to model the Scouter itself, a job he did in Fusion 360 over the course of 20 hours. Printing took eight hours and, with the plastic in hand, the electronic ...
Read more

›
A wifi-connected high-precision camera slider, controllable from any web browser. Easily capture smooth sliding video shots or time lapses. Story My name is Ben Brandt, and I run a YouTube channel as a hobby to share my various DIY projects (like this one) as well as woodworking, metal work, and making things in general. In my quest to make better video, I wanted to be able to make long sliding/panning shot ...
Read more

›
Never run out of liquid laundry detergent again with this Amazon DRS enabled liquid laundry detergent sensor, a.k.a. LaundryBot. Story Introduction The LaundryBot is a Amazon Dash Replenishment Service (DRS) enabled smart liquid level sensor that will contentiously measure the surface height of the liquid detergent in the container, and automatically re-order through Amazon DRS service when the detergent is ...
Read more

›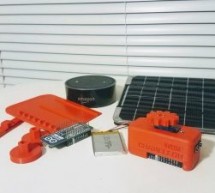 We want to combine DIY electronics and 3D printing to turn anything into a smart device. Story wisechameleon.com Update: We are so excited to have won the competition, thanks to everybody who supported us and of course to the judges. :) We are already continuing development on this project to make it more user-friendly, easier to adopt and of course add more attachments so it can do more cool stuff. Please ...
Read more

›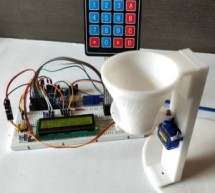 Today we are building an Arduino based Automatic Pet Feeder which can automatically serve food to your pet timely. It has a DS3231 RTC (Real Time Clock) Module, which used to set time and date on which your pet should be given food. So, by setting up the time according to your pet's eating schedule, the device drop or fill the food bowl automatically. In this circuit, we are using a 16*2 LCD to display the ...
Read more

›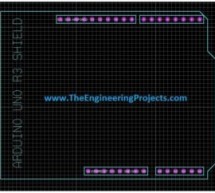 Hello friends, hope you all are fine and having fun with your lives. Today, I am going to share an informational tutorial about top 10 PCB design Software. These PCB design software are used for designing PCBs. In all engineering projects especially related to electronics, PCB designing is an important task and in order to design the PCB we have to use some software. There are many software available in mar ...
Read more

›
Ever wanted to build a Face Tracking Robotic Arm or Robot by simply using Arduino and not any other programming like OpenCV, visual basics C# etc? Then read along, in this project we are going to implement face detection by blending in the power of Arduino and Android. In this project, the mobile camera will move along with your face with the help of servos. The advantage of using the Android Mobile Phone h ...
Read more

›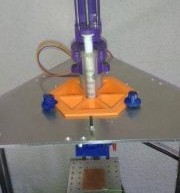 One year ago some personal problems forced us to interrupt our hobby work, but fortunately we are back and we found some time to develop new ideas, projects and writings. At this moment we are starting the first feasibily testing of an innovative 3D printing method that we've named Resin Deposition Modelling (RDM). Personally I also hope it will be useful for 3D printing electronics using conductive resins. ...
Read more

›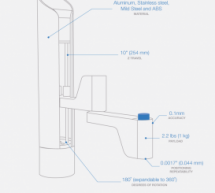 Meet Makerarm As makers, we have ideas all the time––to improve things, to make our lives better. But to make our ideas happen, we need access to tons of machines, materials, and tools that are too expensive. That's why we created Makerarm: a complete digital fabrication system packed into an affordable robotic arm that makes just about anything, anywhere. "Makerarm is a robotic 3D printer, laser cutter, dr ...
Read more

›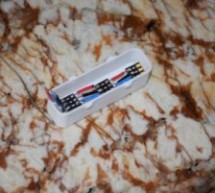 Stand out from the crowd with this unabashedly ostentatious excuse for a wallet. It's got plenty of space, RGB lights, and you can even put your name on it for added vanity. Interested? Keep reading! In the files section of this build you can find two things: a Fusion archive and some STL files. If you're just interested in printing a blank wallet without any text on it then download the STL files. Load the ...
Read more

›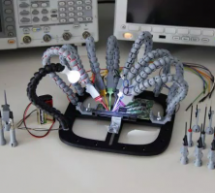 I am the Senior Analyst of the Electronic Forensics Unit of the Carabinieri (Italian Military Police) and I deal with technical investigations on seized electronic devices. I spend most of my day in a well-equipped electronic laboratory, but I was lacking a tool for performing technical assessments on printed circuit boards (PCBs). I needed a way to secure small boards on my workbench and place multiple pro ...
Read more

›