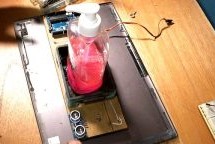 We once saw a Romeo and Juliet production where the two families were modern-day mob families with 3-piece suits and pistols. If they made King Richard III set in this week, the famous line might be: "Hand sanitizer, hand sanitizer, my kingdom for hand sanitizer!" Even if you have a supply stashed in your prepper cache, you have to touch the bottle so you could cross-contaminate with other users. Public pla ...
Read more

›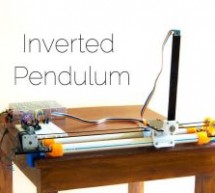 https://youtu.be/xwXPipYmJ9A The inverted pendulum is a classic problem in dynamics and control theory that is generally elaborated in high-school and undergraduate physics or math courses. Being a math and science enthusiast myself, I decided to try and implement the concepts that I learned during my classes to build an inverted pendulum. Applying such concepts in real life not only helps strengt ...
Read more

›
This is a project that combines the knowledge of 3D printing and Arduino. It is a good beginners project for anyone interested in making their own RC boat or just interested in using 3D printing and Arduino for their own creations. Supplies: Look at step 1 for Supplies Step 1: Supplies Electronic components needed for the Airboat: 1x Arduino Nanohttps://www.amazon.ca/Arduino-ELEGOO-ATmega328P-Co...1x Mini B ...
Read more

›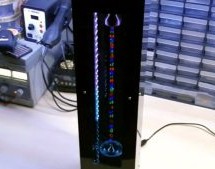 When we last saw [isaac879]'s levitating RGB time fountain, it was made of wood which meant that it would absorb water and didn't really show off the effect very well. His new version solves this problem with an acrylic case, new PCB and an updated circuit. Like the original, this project drops water past strobing RGB LEDs creating an illusion of levitating, undulating colored water droplets. The pump at th ...
Read more

›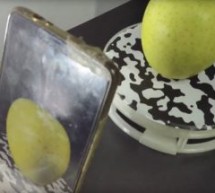 Using the power of Arduino and utilising the camera and powerful performance of a smartphone QLRO has created a fantastic 3D scanner aptly named the AAScan. Check out the video below to learn more about the Android 3D scanner which is open source and fully automated. "I've designed my own 3D scanner! So, what's different between this and many other designs on Thingiverse? First, it is minimalist. It only in ...
Read more

›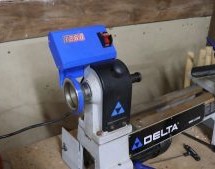 The benefit of living in the modern era is that there are plenty of affordable machine tools on the market for the budding maker. However, to meet lower price points, products often forgo some of the nice-to-have features that make working easier. Of course, if you've got the skills to do it yourself, this needn't be a problem, as [Zach] demonstrates. [Zach] enjoyed using his wood lathe, but it didn't come ...
Read more

›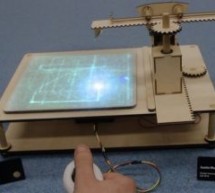 Makers Justin and friend Brett have created a fantastic DIY joystick controlled laser drawing machine powered by an Arduino development board. The framework has been constructed from laser cut wood and other parts totalling under $20 purchase to complete the project check out the video below to learn more. https://youtu.be/bYKirdPb8-o In between studying breaks during midterm week, my friend Brett and I des ...
Read more

›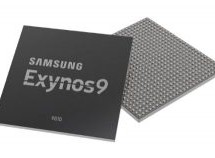 The new Exynos 9810 brings premium features with a 2.9GHz custom CPU, an industry-first 6CA LTE modem and deep learning processing capabilities Samsung Electronics, a world leader in advanced semiconductor technology, today announced the launch of its latest premium application processor (AP), the Exynos 9 Series 9810. The Exynos 9810, built on Samsung's second-generation 10-nanometer (nm) FinFET process, b ...
Read more

›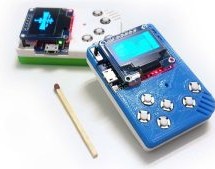 What is part way between a printed circuit board and a rats-nest of point-to-point wiring? We're not sure, but this is it. [Johan von Konow] has come up with an inspired solution, 3D printing an Arduboy case with channels ready-made for all the wires. The effect with his 3DPCBoy is of a PCB without the PCB, and allows the console to be made very quickly and cheaply. The Arduboy — which we originally looked ...
Read more

›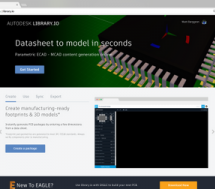 tl; dr?  library.io, IPC-compliant 2D & 3D model generation, copy and paste pins from a datasheet to a symbol, WAY better highlight / color controls, SPICE supports saving and comparing waveforms + better plot controls, router now contours with 90 degree bends, & a bunch of little (but important workflow/UI/UX improvements). Greetings EAGLE Community! Today we're proud to announce the release of EAG ...
Read more

›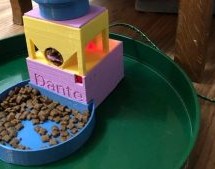 Pet feeders are a popular maker project. One can speculate that this shows the great self-confidence common to the maker set, who are willing to trust their own work to keep their animal companions alive for many days at a a time. [Darren Tarbard] is one such maker, who put together this simple auger build. The project consists of a hopper for dry pet food, into which a screw auger is inserted. Both parts a ...
Read more

›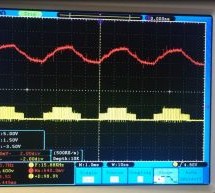 Description My open source PCB motor is a smaller, cheaper and easier to assemble micro brushless motor. What unique about this motor design is that the stator is printed on a 4-layer PCB board. The six stator poles are spiral traces wounded in a star configuration. Although these coils produce less torque compared to an iron core stator, the motor is still suitable for high-speed applications. The current ...
Read more

›