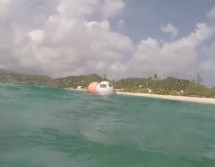 Those beautiful and dangerous ocean waves that beckon us to the coast are more than just a pretty sight. They can tell us a lot about weather patterns and what the sea itself is doing. As vital as this information is, the existing methods of doing wave research are pretty expensive. The team at [t3chflicks] wanted to show it can be done fairly cheaply, to encourage more citizen scientists to contribute. Mor ...
Read more

›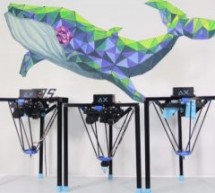 If you fancy building your very own robot you may be interested in a new project tutorial that allows you to create an Arduino based delta robot with Delta 3D printer. The modular kit has been created by Doan Hong Trung and is based on a Arduino Mega and a RAMPS 1.4 board. Check out the videos below to learn more about the first open source Delta robot kit which will soon be launching via Kickstarter. https ...
Read more

›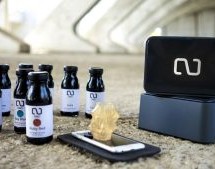 Born in 2014 from the simple idea of making 3D printing accessible for everyone, Filippo Moroni and Pietro Gabriele worked on new technology to develop a high quality 3D printer that was affordable and easy to use. Their goal was to make the most diffused printer in the world and to develop a worldwide community around it. After 2 years of hard work, ONO has developed and grown into the first 3D printer of ...
Read more

›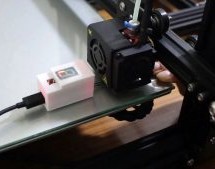 How do you know if your 3D printer bed is levelled? Oh, don't worry – you'll know. Without a level bed, filament won't stick properly to the build surface and you'll run into all sorts of other problems. Knowing how tricky it can be to get the bed just right, [Antzy] built a tool to help. The device, which he calls the FS-Touch, is based around an Arduino Pro Micro fitted with a force sensitive resistor. Th ...
Read more

›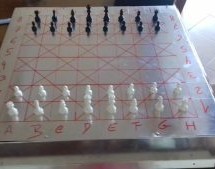 [Diyguypt] may be an altruist to provide the means for people who can't manipulate chess pieces to play the game. Or he may just have his hands too busy with food and drink to play. Either way, his voice command chessboard appears to work, although it has a lot of moving parts both figuratively and literally. You can check out the video below to see how it works. The speech part is handled by an Android pho ...
Read more

›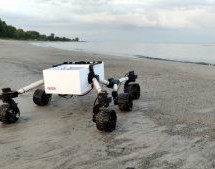 More than a few hackers have put in the considerable time and effort required to build a rover inspired by NASA's robotic Martian explorers, but unfortunately even the most well funded home tinkerer can't afford the ticket to send their creation offworld. So most of these builds don't journey through anything more exciting than a backyard sandbox. Not that we can blame their creators, we think a homebrew ro ...
Read more

›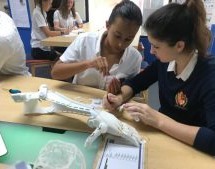 The 2018-2019 academic year has been another action-packed rollercoaster of innova­tive learning within the Com­puting & ICT department at British International School, Phuket – BISP. Key Stage 3 students have been busy exploring the world of robot­ics, competing in Lego Mindstorms challenges, as well as developing their skills in the Python and Arduino C++ programming languages. IGCSE and IBDP students ...
Read more

›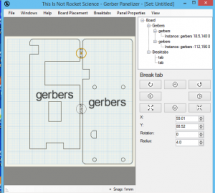 This tutorial was done on Windows. Authors claim it could also be used on Linux by using Mono, but I haven't tried and don't understand a lot about Mono to see what could be done. I am switching to Linux nowadays, so I'd be very grateful to anybody that'd make instructions on how to launch it, however - and I'm sure other fellow Linux-wielding engineers will be grateful, too =) This is the GitHub issue desc ...
Read more

›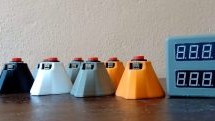 Planning a game of Hacker Jeopardy at your next meetup? You're going to want some proper buzzers to complete the experience, but why buy when you can build? [Flute Systems] has released an open source DIY game buzzer system based on the Arduino that will help instantly elevate your game. Certainly beats just yelling across the room. The design has been made to be as easily replicable as possible: as long as ...
Read more

›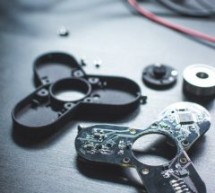 Fidget spinner became a popular toy earlier in 2017. Most of us have one or at least have tried it. Consists of a bearing surrounded by a three-lobed flat structure, it can spin along its axis with a little effort. Makers and hardware hackers always try to employ different tools to make innovative ideas. Some of those makers hacked a fidget spinner to display custom text while it is rotating. The concept is ...
Read more

›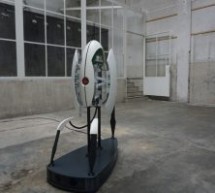 What better way to count down the last 7 weeks to a big hacker camp like SHA2017 than by embarking on a last-minute, frantic build? That was [Yvo]'s thought when he decided to make a life-sized version of the adorably lethal turrets from the Valve's Portal video games. Since that build made it to the finish line back then with not all features added, he finished it up for the CCC camp 2019 event, including ...
Read more

›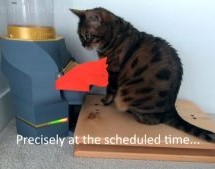 If there's one thing any cat will work for, it's food. Usually, this just consists of meowing and/or standing on your chest until you give up the goods. [DynamicallyInvokable] has a beautiful cat, Emma, who meows loudly for food at obscene hours of the morning. As she ages, it's getting harder and more important to control her weight. Clearly, it was time to build the ultimate automatic cat feeder—one that ...
Read more

›