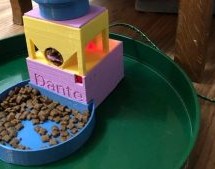 Pet feeders are a popular maker project. One can speculate that this shows the great self-confidence common to the maker set, who are willing to trust their own work to keep their animal companions alive for many days at a a time. [Darren Tarbard] is one such maker, who put together this simple auger build. The project consists of a hopper for dry pet food, into which a screw auger is inserted. Both parts a ...
Read more

›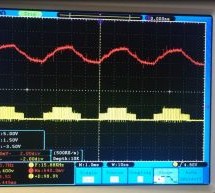 Description My open source PCB motor is a smaller, cheaper and easier to assemble micro brushless motor. What unique about this motor design is that the stator is printed on a 4-layer PCB board. The six stator poles are spiral traces wounded in a star configuration. Although these coils produce less torque compared to an iron core stator, the motor is still suitable for high-speed applications. The current ...
Read more

›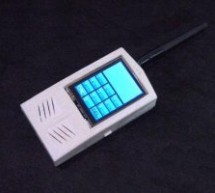 Note that ArduinoPhone V2.0 had been published at Jan 26, 2016, click to view more details. Combining Arduino and other shield modules, we make a mobile phone named Arduino Phone. Meanwhile, we printed a shell for it with the 3D printer. Although it's not such fine as you think, even a little bit clunky, it's still very cool. That is the point this is a cell phone made by ourselves. While, we can't install ...
Read more

›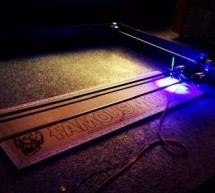 https://youtu.be/CbzY5ECsFuQ https://youtu.be/4ybdqgmePDs In this tutorial you will learn how to make your own 4 ft by 4 ft, Arduino controlled, 3 watt laser engraver / cutter (for thin materials) for around 300$. The main thing that separates this tutorial from other laser engraver tutorials on here is the roughly 42 x 42 inch cutting/engraving area. This project arose when I was trying to create a 20 x 15 ...
Read more

›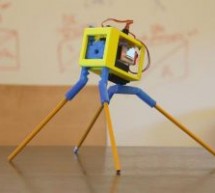 https://youtu.be/AJ1TfieZ6Dg The nice thing about 3D printing is that it makes building robots easy. You can design whatever configuration of parts that you can dream up and have them in your hand virtually right away. This allows for rapid prototyping and experimention. This particular 3D printed robot is an example of that. This idea to have a walker bot that shifted its front center of balance is one tha ...
Read more

›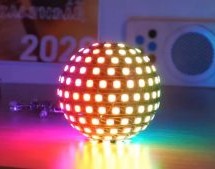 We've all seen plenty of impressive free-form soldering in these pages, maybe some of us have even had a go ourselves. Using nothing but bare conductors, electronic components, and solder, complex and beautiful electronic sculptures can be created. But the latest free-form project from [Jiří Praus] takes the medium to a new level, as he's taken no less than 194 bare surface-mount addressable LEDs ...
Read more

›
In this instructable I'll show you how to make a simple tilt switch, this tilt switch works best with microcontrollers that can debounce the signal and overcome interferences produced by vibrations. There are many ways to make a tilt switch, this one is a cheap and easy way to do one. Pros: -Tiny. -Easy to make. -Extremely cheap. -Perfect for small projects with microcontrollers. Cons: -Vulnerable to vibrat ...
Read more

›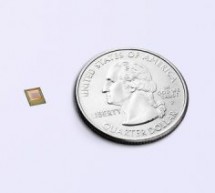 Back in 2007 Apple released the first generation of iPhone which is considered as the first smartphone as those we use today. Before that, PDAs (Personal Digital Assistants) dominated the market and some even included network connectivity, the ability to send and receive calls, and password unlocking. The iPhone inherited the ability to be unlocked with a 4-digit personal password which allowed users to pro ...
Read more

›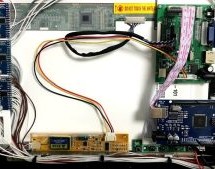 Today's commercial aircraft are packed to the elevators with sensors, computers, and miles and miles of wiring. Inside the cockpit you're more than likely to see banks of LCDs and push buttons than analog gauges. So what's that mean for the intrepid home simulator builder? Modern problems require modern solutions, and this 3D printed simulator is about as modern as it gets. Published to Thingiverse by ...
Read more

›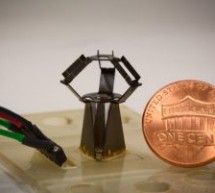 Delta robots are machines with three arms designed to move at high speeds and perform precise tasks. The three arms are connected to a universal join at the base, and the device uses parallelograms that restrict the movement avoiding rotation. As a result, they can move in x, y, and z plane and have high acceleration because it's made of a light material. They gained popularity in factories for assembly and ...
Read more

›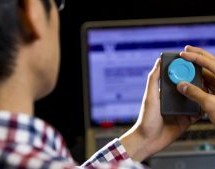 The world has seen an exponential growth of the Internet of things, where things are becoming connected. Every physical object is giving the chance to be connected to the internet and emit some data about itself with just the addition of some chips, and some form of wireless interface. Your Electric kettle can basically tell you when it's ready or even prepare itself down for you. Researchers have estimated ...
Read more

›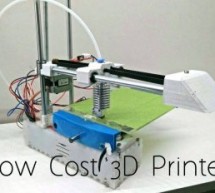 Hello everyone! In this instructable I will show you how to make a low cost 3d printer that I designed! It should cost around $150 US dollars or $175 Canadian dollars, if you buy from the links provided in this project (parts are from Aliexpress). You can also buy locally but it will cost more (about $300- $400 instead of $150).The print bed size is 5.5"x6"x6". Update: Version 3.0 will be posted on Feb 8 20 ...
Read more

›