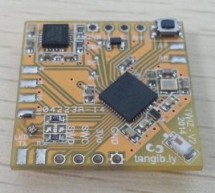 Description Let's give life to objects ! We looked for tiny, autonomous, easy to use, and 9 Degrees of Freedom IMU, but none of the available wireless motion sensors were affordable enough to really unlock creativity, so we built one. In a few simple points, here are the specs: - 9 DoF with on-board sensor fusion (more explanation below) - Easy to connect with BLE: good for computer + smartphone + tablet co ...
Read more

›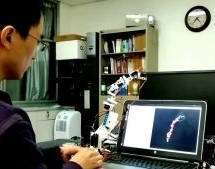 Robotic arms have found all manner of applications in industry. Whether its welding cars, painting cars, or installing dashboards in cars, robotic arms can definitely do the job. However, you don't need to be a major automaker to experiment with the technology. You can build your own, complete with proper motion planning, thanks to Arduino and ROS. Motion planning is important, as it makes working with the ...
Read more

›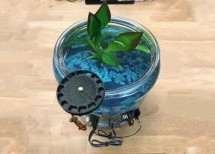 Fish are easy to keep as pets, requiring little more than regular feeding to keep them happy in the short-to-medium term. If you're going on holiday, it can be nice to know that your pets are being taken care of, but finding someone to take on the chore can be hard. [Trevor_DIY] doesn't need to worry about that, however – he's built an automatic feeder to handle the job. The build uses an Arduino Uno as the ...
Read more

›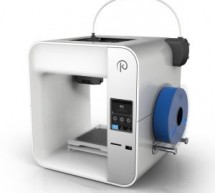 Kodama Inc is a new company that delivers a new generation of FDM 3D printers that increase the possibility of affordable 3D printing. Recently, Kodama launched its new 3D printer "Obsidian", the first 3D printer made for professional applications starting at under $100. Most additive manufacturing machines in this price range are not aesthetically designed, nor engineered for accurate printing. Many consum ...
Read more

›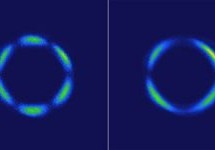 Strong electron interactions can drive metallic systems toward a variety of well-known symmetry-broken phases, but the instabilities of correlated metals with strong spin-orbit coupling have only recently begun to be explored. A team of physicists at the Institute for Quantum Information and Matter at Caltech, had discovered an new state of matter that may have applications in ultra-fast quantum computers o ...
Read more

›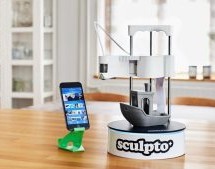 3D printers are one of the coolest and most efficient ways for you to make your ideas go from the drawing board and into real life. Two years ago we launched a new type of 3D printer on Kickstarter. We wanted to make the amazing world of 3D printing available to everyone - not just engineers and tech-savvy people. We believe everyone should be able to bring their ideas to life. We started delivering that dr ...
Read more

›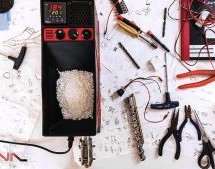 The 3D printing community is growing and innovating each day. Printers are becoming better and better, with higher print speeds, new features and capabilities. It is now time for the 3D printers' counterpart, the filament extruder, to join the race. Introducing the DNA Extruder, a never-before-seen combination of speed, precision, quality and aesthetics. An entirely new approach to the filament extrusion pr ...
Read more

›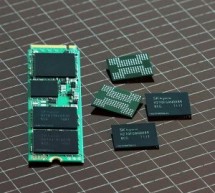 SK Hynix Incorporated introduced the world's first 72-Layer 256Gb (Gigabit) 3D (Three-Dimensional) NAND Flash based on its TLC (Triple-Level Cell) arrays and own technologies. This company also launched 6-Layer 128Gb 3D NAND chips in April 2016 and has been mass producing 48-Layer 256Gb 3D NAND chips since November 2016. Within 5 months the researchers in SK Hynix developed the new technology of producing 7 ...
Read more

›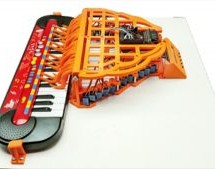 MIDI has been around for nearly forty years, but what do you do if you have an old 'toy' keyboard without MIDI? Or really any way to make it sound good? You could turn it into a player piano, and that's exactly what [Alessandro] did with an old toy keyboard. It's The Pianist Octopus, and it is perhaps the coolest, neatest pianist you've ever seen. This build uses 24 individual 9 gram hobby servos, which of ...
Read more

›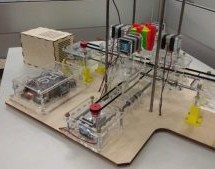 The Rubik's Cube was a smash hit when it came out in 1974, and continues to maintain a following to this day. It can be difficult to solve, but many take up the challenge. The Arduino Rubik's Solver is a robot that uses electronics and maths to get the job done. The system consists of computer-based software and a hardware system working in concert to solve the cube. Webcam images are processed on a compute ...
Read more

›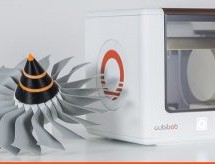 About Cubibot is an affordable, user-friendly, high-quality 3D printer with a compact and dynamic design made to fit your lifestyle. Cubibot balances functionality and ease of use without compromising features. Matching the performance and quality of expensive, professional 3D printers at an affordable cost, Cubibot enables you to realize all your imaginations! Thank you all for helping us reach $500,000. O ...
Read more

›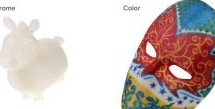 3D Printing became an important process in prototyping, and sometimes in manufacturing. But till now, the filament types available in the market are limiting printing colors. Although there are many multi color printers, printing a design in full color is still a dream. XYZprinting has announced its da Vinci Color printer, the world's first full color 3D printer. In fact, the printer combines inkjet techniq ...
Read more

›