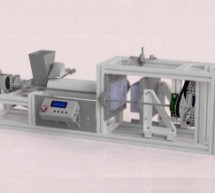 Many people have the means now to create little plastic objects thanks to 3D printing. However, injection molding is far less common. Another uncommon tech is plastic recycling, although we do occasionally see people converting waste plastic into filament. [Manuel] wants to solve both of those problems and created an injection molder specifically for recycling. The machine — Smart Injector — is automated th ...
Read more

›
Makers looking for a project to keep them busy this weekend may be interested in a simplified version of the Domino Wall Clock created by the Carbon Design Group. Instructables member Kothe has kindly published full instructions, 3D printing designs and electronic layouts for you to easily build your own simplified version. Using an Arduino Nano microcontroller together with addressable RGB LEDs the tableto ...
Read more

›
[Tom Stanton] has been playing Microsoft Flight Simulator a lot recently, and decided his old desktop joystick needed an upgrade. Instead of just replacing it with a newer commercial model, he built a complete controller system with a long joystick that pivots at floor level, integrated rudder pedals and a throttle box. You can see it in action after the break. The throw of the joystick is limited by [Tom]' ...
Read more

›
If there's any holiday that is worth adjusting for strange times, it's gotta be Halloween. Are you inclined to leave a bowl of candy on the porch to avoid the doorbell? If so, this is the perfect year to finally figure out some sort of metering apparatus so that greedy preteens are less likely to steal your stash in one sweep. There's still time to make something fun like [Brankly]'s automatic candy dispens ...
Read more

›
There are some projects where you make a functional thing or practical thing. There are some projects where you make a beautiful thing. And then there are projects like this where you decide to slap a razor blade and balloon on some robots and battle them, Mario Kart style :D https://youtu.be/HyRC1w47lsU I'll start this by saying this project could be done with a robot kit (what we did), RC cars, or basical ...
Read more

›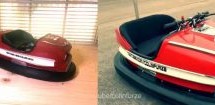 A few years ago, YouTubing madman [Colin Furze] took an old bumper car and made a 600-horsepower beast of a go-kart that managed to clock 100MPH with a headwind. This isn't that. It's a miniaturized, remote-control homage to [Colin]'s go-kart that is equally awesome. [Forsyth Creations] started by CAD-modeling the chassis right on top of a still from the video. The entire body is 3D-printed in four large pi ...
Read more

›
Master of 3D printed robots, [James Bruton], plans to do some autonomous rover projects in the future, but first, he needed a modular rover platform. Everything is cooler with tank tracks, so he built a rover with flexible interlocking track sections. The track sections are printed with flexible Ninjaflex filament. Each section has a tab designed to slot through two neighboring pieces. The ends of the tabs ...
Read more

›
A while ago I made a large 20 sided Die. Numerous people wanted me to build them one and since the most difficult part of the project was getting the cutting angles just right, I decided to make another which would allow for more accurate assembly. This time 3D printed instead of plywood and glue. I also added some much needed flair! There are 2 varieties presented here, the LED lamp version and a playable ...
Read more

›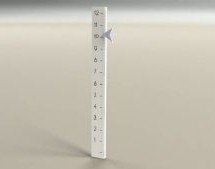 On the face of it, making a clock that displays the time by moving a pointer along a linear scale shouldn't be too hard. After all, steppers and linear drives should do the job in a jiffy. Throw an Arduino in and Bob's your uncle, right? Wrong. At least that's not the way [Leo Fernekes] decided to build this unique ratcheting linear clock, a brilliant decision that made the project anything but run-of- ...
Read more

›
If you think about building a moving machine, you probably will consider wheels or tracks or maybe even a prop to take you airborne. When [nwlauer] found an earthworm in the garden, it inspired a 3D-printed robot that employs peristaltic motion. You can see a video of it moving, below. The robot uses pneumatics and soft plastic, and is apparently waterproof. Your printer's feed path has to be pretty rigid t ...
Read more

›
Hi makers, we are here again with a beautiful and stylish lamp Project. VORONOI HEART LAMP. In this project, we benefited from epoxy resin material and 3D printer. https://youtu.be/0SoN9cphUrI Step 1: What Is VORONOI ? In mathematics, a Voronoi diagram is a partitioning of a plane into regions based on distance to points in a specific subset of the plane. That set of points (called seeds, sites, or generato ...
Read more

›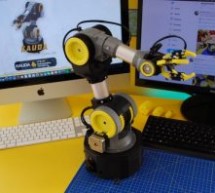 A set of helping hands is a nice tool to have around the shop, especially if soldering or gluing small components is a common task. What we all really want, though, is a robotic arm. Sure, it could help us set up glue or solder but it can do virtually any other task it is assigned as well. A general-purpose tool like this might be out of reach of most of us, unless we have a 3D printer to make this open-sou ...
Read more

›