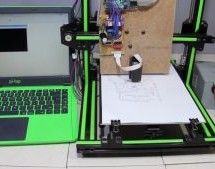 When it comes to computers, it seems like the only thing that matters is speed. The more the better, in general, and the same applies to peripherals. We want the fastest network adapters, the fastest video card, and the fastest printer. So why in the world would anyone intentionally build a really slow inkjet printer? For art, of course. At least that's the story [HomoFaciens] tells us in the video below. H ...
Read more

›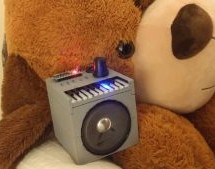 Childlike imagination is a wonderful thing. The ability to give life to inanimate objects and to pretend how they're living their own life is precious, and not for nothing a successful story line in many movies. With the harsh facts or adulthood and reality coming for all of us eventually, it's nice to see when some people never fully lose that as they get older. Even better when two find each other in life ...
Read more

›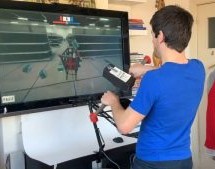 While we're still far away from returning to a pre-Corona everyday life, people seem to have accepted that toilet paper will neither magically cease to exist, nor become our new global currency. But back at the height of its madness, like most of us, [Jelle Vermandere] found himself in front of empty shelves, and the solution seemed obvious to him: creating a lifelike toilet paper chasing game in hopes to d ...
Read more

›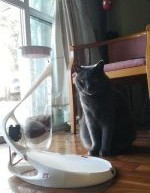 https://youtu.be/uVHh2rHcWi4 Jojo is a super handsome cat.I love him in every aspect, except he keeps waking me up everyday 4am in the morning for his food, so it's time to get an automatic cat feeder to save my sleep. However, he is so handsome that when I want to find a right automatic cat feeder on the market for him, I can never be satisfied with their simple bucket like appearance. So I decide to build ...
Read more

›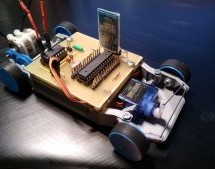 This car was made as a creative activity for students from Erazmus project. The Small Car celebrated big succes. So I've decided to share this small, unassuming and yet very educative project with community. It's ideal to entertain students, for instance during public open day at schools. This project will help students master their 3D printing skills, PCB making skills, constructing skills and programming ...
Read more

›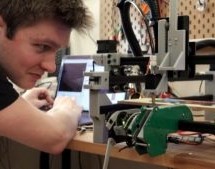 Give your grizzled and cramped hands a break from stuffing boards with surface mount components. This is the job of pick and place machine, and over the years these tools of the trade for Printed Circuit Board Assembly (PCBA) have gotten closer to reality for the home shop; with some models diving below the $10,000 mark. But if you're not doing it professionally, those are still unobtanium. The cost of this ...
Read more

›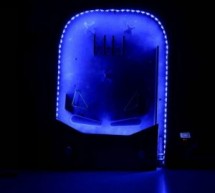 Another weekend, another exciting game! And this time, it's none other than everybody's favorite arcade game - Pinball! This project will show you how to make your very own Pinball machine easily at home. All you'd need are components from the evive Starter Kit, some laser-cut parts, colors and papers to decorate your machine, and a lot of DIY-ing! So, bring your mates along, put on your DIY-ing caps, and r ...
Read more

›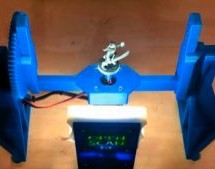 The OpenScan project has been updated quite a bit since its inception. OpenScan is an open source, Arduino or Raspberry Pi-based 3D scanner for small objects that uses 3D printed hardware and some common electronic components to create 3D scans using photogrammetry; a process by which a series of still images from different angles are used to create a 3D point cloud of an object, which can then be used to g ...
Read more

›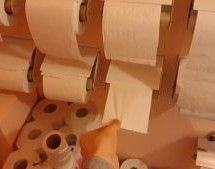 Singing in the shower is such a common phenomenon, rarely anyone ever bats an eye about it. Singing in the toilet on the other hand is probably going to raise an eyebrow or two, and it's not for nothing that the Germans euphemistically call it "stilles Örtchen", i.e. the little silent place. But who are we to judge what you do in the privacy of your home? So if you ever felt a lack of instrumental accompani ...
Read more

›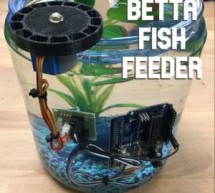 I'm setting up a betta fish tank and wanted to make an automatic fish feeder so he never misses a meal. I've seen other DIY fish feeders that just shake a container but I wanted to be able to precisely control how much food he'll get. Hope the new fishy likes it! Follow my other projects on Instagram @Trevor_DIY Purchasing through the following affiliate links supports me as a maker :) Supplies: Arduin ...
Read more

›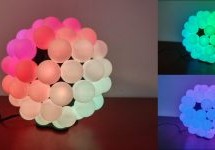 Although RGB LEDs diffused by ping pong balls will probably never stop being cool, [thomasj152] feels that flat panels of balls have become a bit of a tired concept. After a lot of effort and two complete builds, he has spun up an 80-ball spherical lamp. The results are positively glowing! All the balls are connected together with some clever 3D printed pieces that were inspired by the classic soccer ball l ...
Read more

›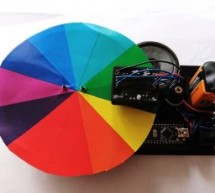 This a simple Arduino/3D printing project about colors and sounds. I made this device or as I call it 'color instrument' for activity for kids. It's fun and it's a good conversation starter about physics of colors and sound. The most interesting fact about colors, in my opinion of course, is that pink color doesn't exists in physics. I know, I know, you all thinking it's a lie, but next time you look at the ...
Read more

›