Neoden USA, a distributor of Neoden products in the US, is pleased to announce the launch of their new desktop reflow oven, Neoden IN6. The reflow oven is equipped with 6 heating zones, 3 of them are located at the top and the other 3 are located at the bottom. The multiple zones will provide a superior soldering performance.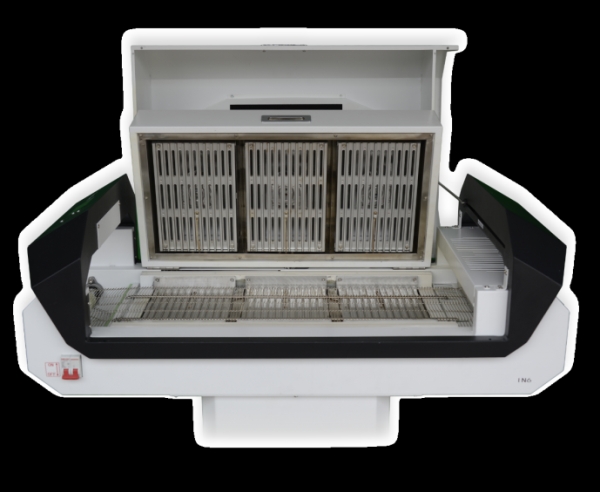 Neoden IN6 comes with a full hot-air convection system that will circulate the hot air inside the heating area using multiple offload zone cooling fans. Because the air doesn't just stay at the top of the oven, each electronic component will be soldered evenly.
The IN6 has about 49 KGs and small dimensions (1020507350mm), that makes it an innovative and compact reflow oven.
This model was developed in-house by Neoden's staff. About 115 members worked side by side in multiple areas such as hardware assembly, cutting and testing. Each individual part was tested separately until it reached the expected output.
The IN6 provides uniform temperature profiling across the entire printed circuit board for enhanced SMT process control. With temperatures up to 300ºC/572ºF, the IN6 reflow oven is capable of lead-free soldering.
The IN6 can store up to 16 programmable profiles that can be stored inside of the machine, and can be converted from Celsius to Farenheit without any hassle.
Neoden IN6 is using the latest technology of dynamic warming-up control system that provides stable temperatures. It comes with a built-in soldering smoke filtering system, which do not require any other smoke tube anymore.
Read more: NEW CONVECTION REFLOW OVEN FOR SOLDERING WITH 6 HEATING ZONES