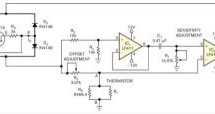 Designers often use thermistors rather than other temperature sensors because thermistors offer high sensitivity, compactness, low cost, and small time constants. But most thermistors' resistance-versus-temperature characteristics are highly nonlinear and need correction for applications that require a linear response. Using a thermistor as a sensor, the simple circuit in Figure 1 provides a time period var ...
Read more

›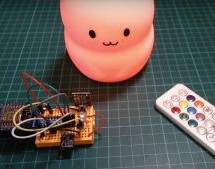 Sometimes a clever hack of an off-the-shelf product can come courtesy of its dismantling and hardware modification, but at other times the most elegant of hacks can be made without ever turning a screwdriver. [Brian Lough] was given the request by a friend to replicate a commercial child's night light that changed colour with temperature, and his response was to use an off-the-shelf colour changing kids lig ...
Read more

›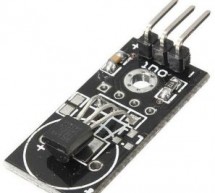 Hi guys welcome to this tutorial. Today we will be building a simple temperature monitor using the DS18B20 sensor with a Nokia 5110 LCD Display and an Arduino mega. Introduction The DS18B20 digital temperature sensor gives a 9-bit to 12-bit Celsius temperature readings and also has an alarm function with nonvolatile user-programmable upper and lower trigger points. The sensor communicates via the 1-Wire com ...
Read more

›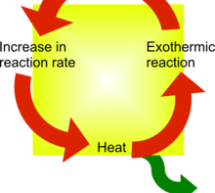 Lithium-ion batteries are very popular as they're lightweight and have high energy density. But at the same time, li-ion batteries are very sensitive to overcharge/over discharge. An internal short circuit can cause fire and it may even lead to a violent explosion. Fortunately, nanotechnology found a way to prevent this kind of nightmare. How? let's discuss: Why Does li-ion Battery Explode? When a device dr ...
Read more

›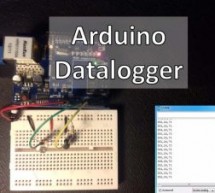 In this project I'm going to create a simple Datalogger with my Arduino and an Ethernet shield.I'll be using a photoresistor and a temperature sensor and all the information will be stored in a micro SD card.The idea is that you can apply this to any sensor you desire! Watch the Video below: https://youtu.be/R19On2w5qbU Step 1: Parts Required 1x Arduino Uno1x Ethernet Shield1x Micro SD Card1x Temperature Se ...
Read more

›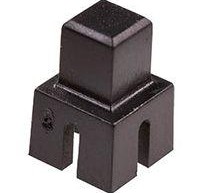 We already know, that Switches MEC Unimec switch in up to eight ways and also that they´re available as momentary or alternate (latching). UNIMEC switches feature perhaps only one "disadvantage" – that on the same PCB no other higher components can be used (which would be higher than the switch). If you´re satisfied with the UNIMEC features, but despite that you cannot use them in your application right for ...
Read more

›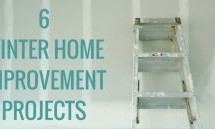 While there is nothing better than curling up by the fire during winter, the bitterly cold season can wreak havoc on your property. It is, therefore, crucial to prep your home in advance to ensure it can withstand the wear and tear of the arduous weather conditions. If you want to maintain a stunning, warm and structurally-sound property, here are six home improvement projects for winter. 1. Weather Strip Y ...
Read more

›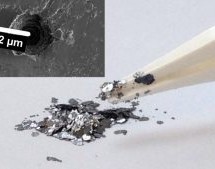 Lithium-ion batteries are flammable and the price of the raw material is increasing. Scientists and engineers have been trying to find out a safe yet efficient alternative to the Lithium-ion technology. The researchers of Empa and ETH Zürich have discovered promising approaches as to how we might produce powerful batteries out of waste graphite and scrap metal. Kostiantyn Kravchyk and Maksym Kovalenko, the ...
Read more

›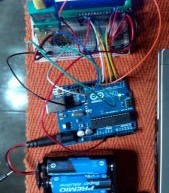 There are lots of Arduino projects to read temperature with different devices, this is an easy one to measure high temperatures with type K thermocouples (1300ºC).Skills necessary for this project are basic (buying max IC already mounted) but I have mount an MAX31855 in a printed circuit (thanks to Antonio an specialist in this).With this hand held instrument, is possible to have an accurate temperature rea ...
Read more

›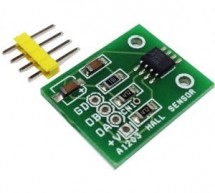 The A1230 is a dual-channel, bipolar switch with two Hall-effect sensing elements, each providing a separate digital output for speed and direction signal processing capability. The Hall elements are photo lithographically aligned to better than 1 µm. maintaining accurate mechanical location between the two active Hall elements eliminates the major manufacturing hurdle encountered in fine-pitch detection ap ...
Read more

›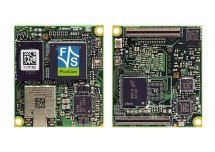 F&S Elektronik Systeme has unveiled its 40 x 35mm "PicoCore MX8MM" module which runs Linux on a quad-A53, 1.8GHz i.MX8 Mini with up to 8GB LPDDR4 and 32GB eMMC plus WiFi/BT, a GbE controller, PCIe, and optional -40 to 85°C support. The PicoCore MX8MM is a i.MX8M variant with lower video resolution, but a faster clock rate. The PicoCore MX8MM has the same 40 x 35mm footprint as other F&S PicoCore mod ...
Read more

›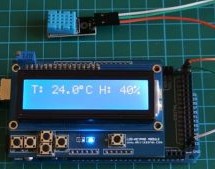 Introduction Using a display to view the temperature and humidity of your environment can be possible using the DHT11 or DHT22 sensor with the easy to use Arduino microcontroller platform and that's the goal of this project. For this project, we will be using the 16×2 LCD display module to display the temperature and humidity readings gathered from the environment using the DHT11 temperature and humidity se ...
Read more

›