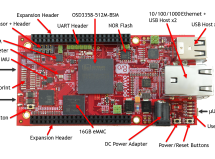 Octavo Systems back in 2017 released their OSD335x-SM System-In-Package device, a powerful ARM Cortex®-A8 SIP-based package. The OSD335x-SM was a device of its class, measured at just 21mm x 21mm, and the OSD335x-SM is the smallest AM335x processor-based module on the market today that still allows complete access to all the AM335x device I/Os including PRUs. The OSD335x-SM helps in removing the need for DD ...
Read more

›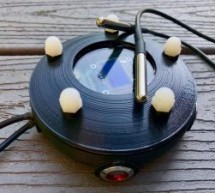 Alaska is on the edge of advancing climate change. Its unique position of having a fairly untouched landscape populated with a variety of coal mine canaries enables a lot of research possibilities. Our friend Monty is an Archaeologist who helps with camps for kids in Native Villages scattered around the state--Culturalalaska.com. He has been building cache sites for the historical preservation of food with ...
Read more

›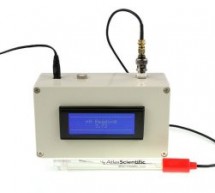 In this project, we will be making a benchtop pH meter using the gravity analog pH circuit and probe from Atlas Scientific and an Arduino Uno. Readings will be displayed on a liquid crystal display (LCD). MATERIALS 1 - Arduino Uno1 - Gravity analog pH sensor1 - pH probe1 - 20x4 LCD module1 - 158x90x60mm Enclosure1 - Mini breadboardJumper wiresAcrylic sheet (plexiglass)4 - 11mm ...
Read more

›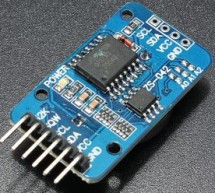 Hi guys, in one of our previous tutorials, we built a real-time clock with temperature monitor using the DS3231 and the 16×2 LCD display shield. Today, we will build an upgrade to that project by replacing the 16×2 LCD display with an ST7735 based 1.8″ colored TFT display. Apart from changing the display, we will also upgrade the features of the project by displaying the highest and lowest temperature that ...
Read more

›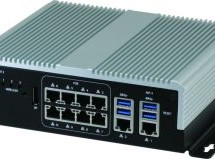 AAEON, an award-winning developer of network devices and embedded computers, launches the VPC-5600S, a network video recorder (NVR) with a possible eight PoE ports, each supported by their own LAN chips. The VPC-5600S recently picked up coveted COMPUTEX d&i and Taiwan Excellence Awards, and AAEON network security division product manager Josh Chen has labelled it "the perfect surveillance system." AAEON ...
Read more

›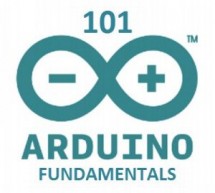 The purpose of this instructable is to introduce the sketch writing fundamentals to all new comers to the Arduino world. It is meant to be a beginners guide that includes detailed explanation about the basic statements and functions. Most of the sketches I use are taken from the Arduino IDE for their simplicity. I wrote this guide when I first started working with Arduino as a way to help me code easier. Fo ...
Read more

›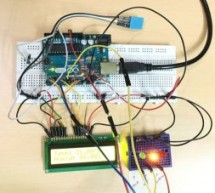 In this instructable, I have used the DHT11 Temperature & Humidity sensor & Arduino UNO to display the current temperature & humidity readings into a 16 x 2 LCD Display. Alongside, I have also created a 3-LED setup which indicates 3 sets of temperature readings (cold, hot, extreme). The DHT11 is a digital sensor that lets you easily get relative humidity and te ...
Read more

›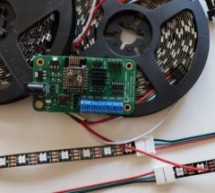 An ESP8266 powered Wi-Fi development board is available via Crowd Supply offering an easy way to control two 5V or 12v LED strips. The ANAVI Miracle Controller has been created by the team at Anavi Technology and is priced from $25 with worldwide shipping available and fulfilment expected to take place during April 2020. Out of the box, ANAVI Miracle Controller supports the following sensors and peripherals ...
Read more

›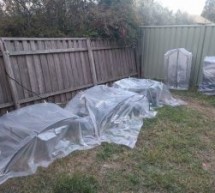 This project will show you how to build an irrigation controller for a home garden. Capable of measuring soil moisture readings and activating irrigation from a garden tap if the soil becomes too dry. The controller also includes a temperature and humidity sensor. The controller will not activate the garden tap if the temperature is too low. Sensor readings and statistics about water usage / run times are r ...
Read more

›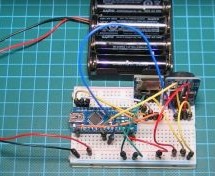 Introduction A data logger is an electronic device or instrument that records data over a period of time. It allows the user to record time or location stamped data which can be viewed at a later time or real time. Irrespective of the type of data being logged or the kind of data logger, these devices usually contain two main units, the sensor unit and the storage/communication unit. The sensor unit may inv ...
Read more

›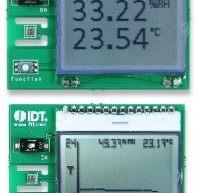 California based company, Integrated Device Technology (IDT) has recently announced their new HS300x family of MEMS high-performance relative humidity (RH) and temperature sensors of dimension 3.0 × 2.41 × 0.8 mm DFN-style 6-pin LGA. Currently, there are four devices in this family—the HS3001, HS3002, HS3003, and HS3004. They are all the same from the view of functionality but differ slightly in terms of th ...
Read more

›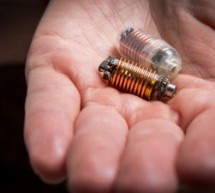 Researchers led by Kourosh Kalantar-Zadeh, at RMIT University in Melbourne, Australia have developed the first intestinal gas-diagnosing pill to be tested in human. During the study, which was published on January 8 in Nature Electronics, the swallowable gas sensors were tested in seven healthy participants who ate low and high-fiber diets. This 'smart' capsule is capable of measuring levels of Oxygen, Hydr ...
Read more

›