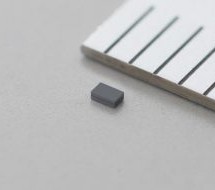 Measuring just 0.9×0.6×0.3mm (50 % smaller than a conventional 32.768 kHz crystal resonator), the WMRAG series 32.768 kHz MEMS resonator is the world's smallest, claims manufacturer Murata. Murata Manufacturing Co., Ltd. (Head Office: Nagaokakyo-shi, Kyoto; Chairman of the Board and President: Tsuneo Murata) has developed the world's smallest 32.768kHz MEMS resonator, which is expected to make a significant ...
Read more

›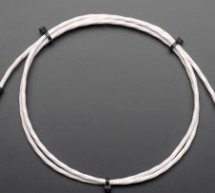 A Weather station project is a project that gives you information about the weather in a particular area and is quite useful for a lot of things like planning of the day, farming and several others. A weather station project is one of those projects where you can have different types of sensors attached to it. In this post, I will highlight some interesting sensors that can be added to a weather statio ...
Read more

›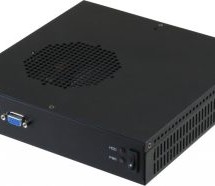 AAEON, a major developer of innovative industrial systems, releases the ACS-1U01 Series, a range of turnkey solutions that capitalize on the strength of three of its bestselling SBCs. By enclosing the boards inside a tough 1U chassis, AAEON is giving customers a ready-to-go system for use in a variety of applications including industrial automation, POS, medical equipment, digital signage, and transportatio ...
Read more

›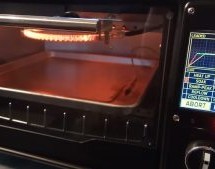 We've seen plenty of simple reflow ovens, and there's an excellent chance that some of the people reading these words have even thrown their own together. A minimal example isn't much more than a old toaster oven, a Solid State Relay (SSR), a thermocouple, and a microcontroller to get them all talking. But if you're like [Mangy_Dog] and willing to put in a bit more effort, the final result can be a capable ...
Read more

›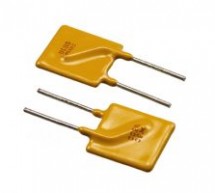 Surface-mount fuses do a good job at protecting components from burning up – sadly, exchanging them is not a simple task manageable by end users. LittelFuse's RUEF series provide an attractive alternative, which is not widely known. Parts like the RUEF300 are based on the concept of the PTC. Designers switch them in series with the load, meaning that the parts normally have a pretty low resistance (less tha ...
Read more

›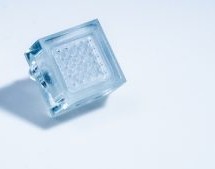 Imec, the distinguished Belgian research center has invented a new and cost-effective method of cooling chips. This achievement can be an important innovation to tackle the ever-increasing cooling demands of high-performance 3D chips and systems. Present powerful electronic systems have high cooling demands for integrated semiconductor chips. Conventional solutions operate with various passive (or occa ...
Read more

›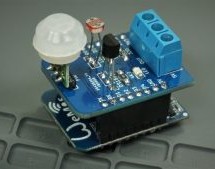 In this project you'll discover how to design and create a Multisensor Shield for the ESP8266 Wemos D1 Mini board. The shield has temperature sensor (DS18B20), a PIR motion sensor, an LDR, and a terminal to connect a relay module. We'll start by preparing all the hardware and then program it. Watch the Video Tutorial This project is available in video format and in written format. You can watch the vid ...
Read more

›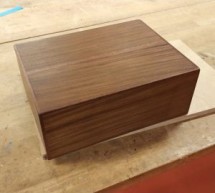 Introduction I can agree on that, but a sharp and bitter cigar will probably make it a lot less enjoyable. That's why I wanted to build myself a Humidor. Storing a cigar at the right temperature and humidity is very important. Especially for long filler cigars like Cubans. In the Netherlands it's much more common to smoke short filler cigars. Most of them are produced here in the Netherlands. They don' ...
Read more

›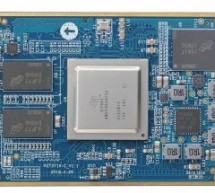 Ever since its foundation in 2007, Forlinx Embedded Tech. Co., Ltd. has been a major manufacturer and distributor of ARM technology-based embedded products such as Single Board Computers (SBCs), development boards, and many more to major companies all over the world such as Samsung, TI, Freescale, etc. Some of their SBCs are TI (Texas Instruments) Sitara AM3354 based on OK335xS-II and the ...
Read more

›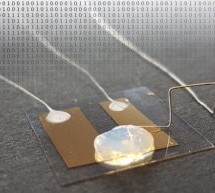 Karlsruhe Institute of Technology (KIT) researchers in Germany have developed a single-atom transistor that can reduce the power consumption of electronic systems significantly. The device is being developed by Professor Thomas Schimmel and his team at the Institute of Applied Physics (APH). The single-atom transistor switches electrical current by controlled repositioning of a sing ...
Read more

›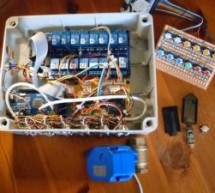 While almost everyone has a heater of some sort in their home, it's fairly unlikely that the heat provided by a central heating system such as a furnace is distributed in an efficient way. There's little reason to heat bedrooms during the day, or a kitchen during the night, but heating systems tend to heat whole living space regardless of the time of day or the amount of use. You can solve this problem, lik ...
Read more

›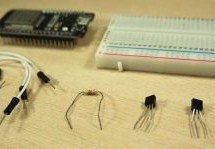 This guide shows how to read temperature from multiple DS18B20 temperature sensors with the ESP32 using Arduino IDE. We'll show you how to wire the sensors on the same data bus to the ESP32, install the needed libraries, and a sketch example you can use in your own projects. This tutorial is also compatible with the ESP8266 and the Arduino boards. We have a getting started guide for the DS18B20 temperature ...
Read more

›