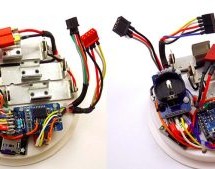 Reading the temperature of your environment is pretty easy right? A quick search suggests the utterly ubiquitous DHT11, which speaks a well documented protocol and has libraries for every conceivable microcontroller and platform. Plug that into your Arduino and boom, temperature (and humidity!) readings. But the simple solution doesn't hit every need, sometimes things need to get more esoteric. For years we ...
Read more

›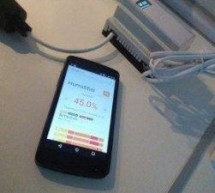 I worked on creating a Internet connected worked on creating a Internet connected last week using my open source WiFi relay project as platform. We observe quite dry air at our house, I suspect this is due to the fact that we use fan coils for heating/cooling. Humidity levels at home are usually below the 30% mark, which poses a health risk along with uncomfortably dry air. I've found these interesting char ...
Read more

›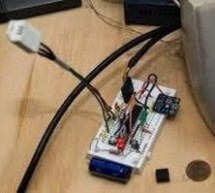 Munich, Germany – February 26, 2015 – Infineon Technologies AG (FSE: IFX / OTCQX: IFNNY) has launched an ultra-high ±5cm resolution, miniature MEMS (Micro Electro Mechanical Systems) pressure sensor for use in mobile and wearable gadgets and IoT (Internet of Things) devices. The DPS310 is a low-power digital barometric pressure sensor that enables the development of new and enhanced navigation, location, we ...
Read more

›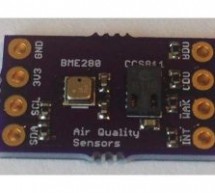 What is it? This is a small (17.9 mm x 10.3 mm) breakout board with Bosch's BME280 pressure, temperature, and humidity sensor as well as AMS' CCS811 digital gas sensor. The sensors work in concert to provide a complete measurement via I2C register reads of indoor air quality including temperature- and humidity-compensated estimates of equivalent CO2 concentration in parts per million (400 - 8192 ppm) and vo ...
Read more

›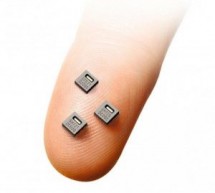 Top-class calibrated humidity and temperature sensors Sensirion already gained many fans. Mainly thanks to a fact, that they´re not only "sensors" but a ready-made solution with a pre-amplifier, ADC and other circuits, which directly provide a final value in a digital form. That´s why it´s not necessary to solve input portion (noise, shielding, power supply, length of wires,…). Moreover, their long-term sta ...
Read more

›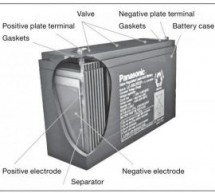 When observing basic rules will the top quality AGM VRLA batteries last you up to 15 years – we will advise how. This description could start by a long list of technical improvements of Panasonic batteries. thanks to which they gained a stable place on the top of development in this segment (AGM, expanded positive grid. additives for regeneration from a deep discharge, self-extinguishing container material, ...
Read more

›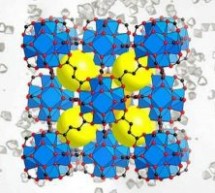 Due to the advances of technology, we are able now to produce water out of thin air without using the resources usually applied like mains utilities. Such approach would be perfect in places that lack natural resources like deserts. Working from the effects of direct solar radiation, a group of researchers at UC Berkeley had designed such a device with minimum mechanical parts and simple embedded systems. U ...
Read more

›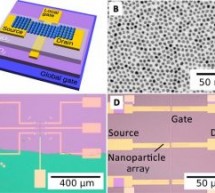 A research group at the University of Hamburg has created a unique coulomb transistor that operates on the principle of the voltage control of the electron band gap in metallic quantum-dot nanoparticles. This Single-electron transistor represents an approach to develop less power-consuming microelectronic devices. It will be possible if industry-compatible fabrication and room temperature operation are achi ...
Read more

›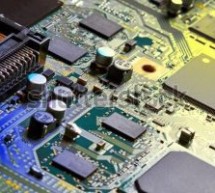 Introduction In recent years LED technology has experienced rapid growth in its adoption and general application. Like any other electronic device, LEDs make use of electricity. However, they generate a rather massive amount of heat that would usually be harmful to the lifetime and integrity of the circuit board within it. Metal Core Printed Circuit Board (MCPCB) Technology is responsible for the ability of ...
Read more

›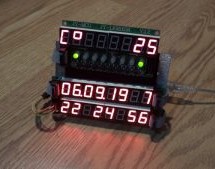 Digital clocks are extremely useful and generally considered pretty easy to read. However, they can sometimes have rather arcane interfaces for setting the time and alarms. For [Michael Wessel], he noted that in the 1980s he had to routinely help his grandparents set their clocks for this very reason. That inspired his most recent project – a digital clock that's intuitive to use. Many digital clocks work i ...
Read more

›
Arduino enthusiasts or those looking to build a DIY binary clock may be interested in a new shield created by developer Marcin Saj. The Arduino binary clock shield has been made available via the Crowd Supply website with preorders starting from $33 and worldwide shipping available from $6, and commencing during August 2019. Watch the overview video below to learn more about its features real-time clock and ...
Read more

›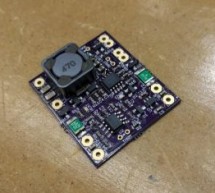 Description Solar power is not trivial, especially if it needs to be reliable and have a long lifetime for outdoor deployment such as IoT sensor nodes. This project is an effort to create a complete, easy to use solar power system that provides the following features: - LiFePO4 battery for high charge cycle count, high temperature performance and 3.2V output voltage (compatible with most chips used in IoT). ...
Read more

›