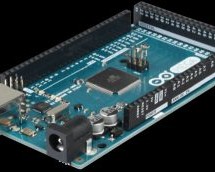 First of all, Why Arduino Mega? When cheaper boards are available, why go with Arduino Mega? The main reason behind this is the additional features that are inbuilt with this board. First feature is the large I/O system design with inbuilt 16 analog transducers and 54 digital transducers that supports with USART and other communication modes. Secondly, it has inbuilt RTC and other features like analog compa ...
Read more

›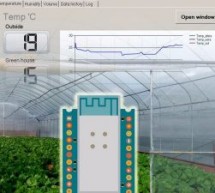 Be kind to your plants! Learn about the green house environment using MKR1000 and sensors. Control soil humidity and air conditions! Story Grow plants and vegetables more aware of their environment conditions. Simply by using a MKR1000 Requirements for Plant Growth Plant growth depends of several ideal environment conditions such as temperature, humidity, light and other mineral nutrients or oxygen. ...
Read more

›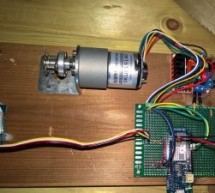 Automating a chicken coop with sensors and actors, using an Arduino MKR1000 and the Blynk internet dashboard. Introduction To protect our new chickens from the different predators, an automatic door is needed. We had a look on the available solutions on the market, but none could meet our requirements: Remote monitoring and control by using an app Possibility to add additional sensors and actors to measure ...
Read more

›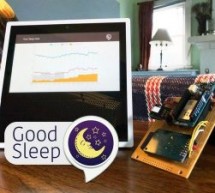 Get the best night's sleep by using Alexa and Arduino to monitor the conditions in your bedroom, make suggestions and help you sleep better. Story Introduction and Idea Everyone deserves a good night's sleep. Without good sleep, it's difficult to function at full speed and face the day ahead. A restless night can happen for many reasons, and it's hard to diagnose. That's where Good Sleep comes in. With Good ...
Read more

›
LAKE WALES Fla.—Graphene is easily grown with chemical vapor deposition (CVD) on copper foil, but a simple way of etching out the necessary circuit patterns and transferring them to a non-metallic substrate has eluded engineers. Now researchers at the University of Illinois (Urbana-Champaign) claim to have a one-step room temperature process for quickly patterning and transferring graphene circuits to flexi ...
Read more

›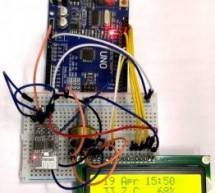 The ESP8266-01 has been a great module to quench all our thirsts for IOT projects. Since its release, it has developed a strong community and evolved into an easy to use, cheap and powerful Wi-Fi module. Another open-source platform which is much more popular is the Arduino, it already has tons of projects built around it. Combining these two platforms will open up doors for many innovative projects, so in ...
Read more

›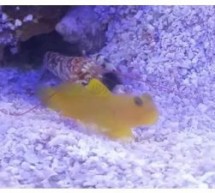 A Reef / Saltwater Aquarium controller based on an Arduino Mrk1000 and controlled remotely by an Universal Windows Platform app. Story On a reef tank the temperature and lighting schedule are critical functions that can't be left to a person to do manually. A completely automatic system isn't good when you need to do maintenance on the tank or if something happens when you're away. So an automatic controlle ...
Read more

›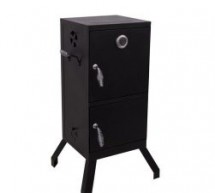 Use an Arduino MKR1000 to maintain a constant temperature in a charcoal smoker and allow monitoring over Wifi, Story The Backstory Most serious BBQ smokers know that the best flavor comes from using charcoal to heat their smokers. Propane and electric smokers have better temperature control, but lose that charcoal flavor. As a heat source, charcoal can be a pain. You need to constantly monitor the temperatu ...
Read more

›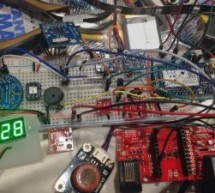 Many fun environmental sensors need a hardware interrupt. With the MKR1000, you no longer need to choose! You get I2C, analog ins too! Story I love watching the weather, and I wanted to try to capture and graph it. Home weather stations let me see the details for "now", and sometimes tallies for the past hour, or day. I wanted to do more, and use an Arduino for the job. Everyone starts with Temperature and ...
Read more

›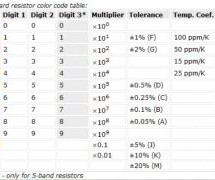 When I was working on the next version of Common Parts Library, I realized that it would be helpful to explain why you might pick one type of passive component over another. We started off by writing "How to Select a Capacitor" last month, and are following it up with a close look at resistors this month. In this blog, we will explain all the different types of resistors, their merits and demerits, and popu ...
Read more

›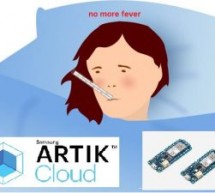 This project consists of 2 devices. the first one is wearable and monitors temperature, second one will control the temperature. Story Introduction This project consists of 2 devices, the first one is wearable mkr1000 with battery and temperature and humidity sensor, the mkr1000 send temperature and humidity to Artik cloud. Now doctors can observe patient's fever and sweating of patient, and if temperature ...
Read more

›
I've decided to provide a funny Arduino concept thermometer in case its the middle of the night, pharmacies are not working, you are not feeling well and you want to check your body temperature. If you have Arduino by your side, this is a life saver! Components you will need: Arduino Uno/Nano, whatever Some breadboard wires A 10K resistor A thermistor ( I got it from my first Arduino kit) If you want to mak ...
Read more

›