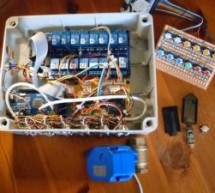 While almost everyone has a heater of some sort in their home, it's fairly unlikely that the heat provided by a central heating system such as a furnace is distributed in an efficient way. There's little reason to heat bedrooms during the day, or a kitchen during the night, but heating systems tend to heat whole living space regardless of the time of day or the amount of use. You can solve this problem, lik ...
Read more

›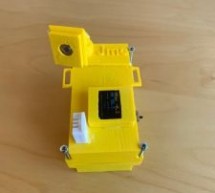 Hi everyone, I work as a builder even though I've been always really interested in new technologies. I've learned a little about 3d printing, Arduino and electronic issues reading a lot. I visit this web regularly so I would like to make my little contribution. In my job sometimes it is not so easy to know the reason of the moisture in a wall which causes unhealthy environments. This project will help us to ...
Read more

›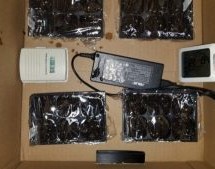 It is said that you're not a sysadmin if you haven't warmed up a sandwich on server. OK, it's not widely said; we made it up, and only said it once, coincidentally enough after heating up a sandwich on a server. But we stand by the central thesis: never let a good source of excess thermal energy go to waste. [Joseph Marlin] is in the same camp, but it's not lunch that he's warming up. Instead, he's using ...
Read more

›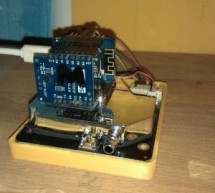 I've been looking for cloud data storing for a long time during last years: it is interesting to monitor data from any kind of sensor, but it is more interesting if these data are available everywhere without any storage difficulty such as using SD cards or similar, in local storing.I used to local store on SD cards wind speed data years ago, before IoT and cloud services begun to be simple to use: now one ...
Read more

›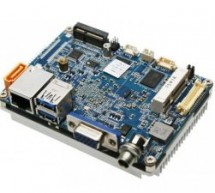 Giada, the Chinese based company and a provider of embedded PCs, embedded motherboards, server and storage appliances, has recently announced a new AP23 series Pico boards based around the Intel® Apollo Lake platform. The Intel Apollo platform is based on the Intel Atom® processor E3900 series, Intel® Celeron® processor N3350, and the Intel® Pentium® processor N4200 platform. These processors are based ...
Read more

›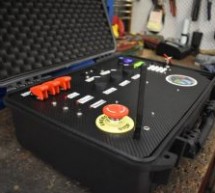 What could be more thrilling than launching a complex rocket that you built yourself? For starters, launching it with literally anything better than the stock ignition system would be a step in the right direction. How about a briefcase full of fantastically fun overkill? [FastEddy59] is in the middle of building a model rocket complete with a Thrust Vector Control (TVC) system to help with stabilization. M ...
Read more

›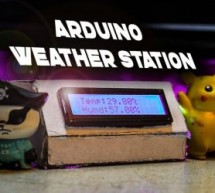 Recently I started playing around with DHT11 Temperature and Humidity sensor, at that time around, I had an idea to make a small yet effective Weather Station, so in this project inscructable, we will use the DHT11 sensor from the previous tutorial and turn it into mini weather station for our desk, so follow up this tutorial to build this awesome Weather Station for yourself! Supplies: DHT 11 Sensor16X2 I2 ...
Read more

›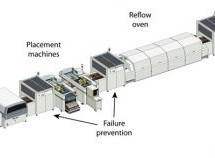 PCBWay is one of the best PCB prototype and assembly manufacturer in China. Their professional engineers and technicians will work closely with you to ensure the best quality and quickest possible lead time. Fulfilling thousands of orders daily from around the world, it have established them as the leading supplier of PCB and PCBA services for consistent quality and excellent services. Capabilities: SM ...
Read more

›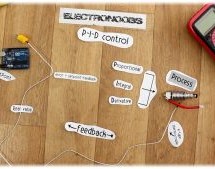 What's up my friends, welcome back. What I want, is the aluminum block below to have let's say, exactly 100 degrees. I'll control the real temperature using a K type thermocouple. To read the data I'll use the MAX66 75 breakout module and control the PID algorithm with and Arduino. Finally, to apply power we will make a small circuit using a MOSFET or maybe a TRIAC in case of high AC voltages. This will be ...
Read more

›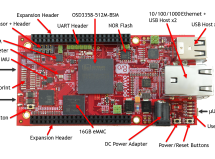 Octavo Systems back in 2017 released their OSD335x-SM System-In-Package device, a powerful ARM Cortex®-A8 SIP-based package. The OSD335x-SM was a device of its class, measured at just 21mm x 21mm, and the OSD335x-SM is the smallest AM335x processor-based module on the market today that still allows complete access to all the AM335x device I/Os including PRUs. The OSD335x-SM helps in removing the need for DD ...
Read more

›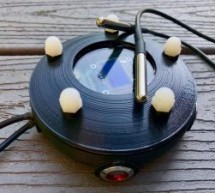 Alaska is on the edge of advancing climate change. Its unique position of having a fairly untouched landscape populated with a variety of coal mine canaries enables a lot of research possibilities. Our friend Monty is an Archaeologist who helps with camps for kids in Native Villages scattered around the state--Culturalalaska.com. He has been building cache sites for the historical preservation of food with ...
Read more

›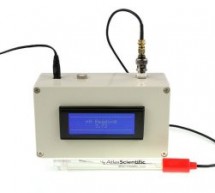 In this project, we will be making a benchtop pH meter using the gravity analog pH circuit and probe from Atlas Scientific and an Arduino Uno. Readings will be displayed on a liquid crystal display (LCD). MATERIALS 1 - Arduino Uno1 - Gravity analog pH sensor1 - pH probe1 - 20x4 LCD module1 - 158x90x60mm Enclosure1 - Mini breadboardJumper wiresAcrylic sheet (plexiglass)4 - 11mm ...
Read more

›