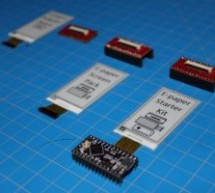 Low cost, no power, and easy to use: E-paper is here! The E-paper Shield Kit makes it easy for you to have fun playing with E-paper, no electronics experience required! You can start writing text and drawing pictures to the screen in minutes! E-paper in Your Next Project Do you have a great idea that needs a screen which requires zero power to maintain an image? Are you looking to add an interesting display ...
Read more

›
This post is about how to use the BMP180 barometric sensor with the Arduino. It is also applicable for other similar barometric sensors. Introducing the BMP180 barometric sensor The BMP180 barometric sensor (model GY-68) is the one in  the following figure (front and back view). It is a very small module with 1mm x 1.1mm (0.039in x 0.043in). It measures the absolute pressure of the air around it. It has a m ...
Read more

›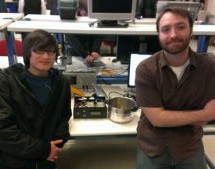 For our final project, we designed a 4-channel temperature controller using PID control. The system was designed to monitor and regulate the temperature of four individual channels by applying 120V to heating elements using on/off switching. [gallery columns="2" size="medium" ids="31204,31205"] This switching was indirectly manipulated by the micro-controller using relays. Data was continuously collected fr ...
Read more

›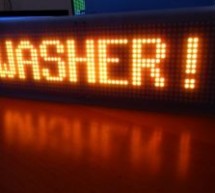 My MQTT network at home moves up and down a lot of messages: sensor values, triggers, notifications, device statuses,… I use Node-RED to forward the important ones to PushOver and some others to a Blynk application. But I also happen to have an LED display at home and that means FUN. LED displays are cool. Your team's score, your number in the IRS queue, the estimated arrival time for your next commute,… No ...
Read more

›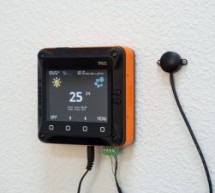 The app allows you to manage traditional air conditioners that are controlled through infrared remotes. Designed for the office environment, the app relies on the ambient brightness (measured by Tibbit #28) to determine whether the aircon should be running or not. In the office setting, no lights = no people = no need for the aircon to work. Air conditioning is a consumptive business while air conditioners ...
Read more

›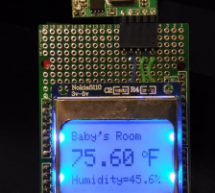 This project describes a DIY wireless temperature and humidity monitor for kids' or infant's room using the Arduino platform, and inexpensive and easily available ASK transmitter/receiver modules. On the transmitting end, an Arduino nano senses the ambient room temperature and humidity using the DHT22 sensor and transmits the data to a receiving end Arduino over a 433 MHz ASK RF link. The receiving side Ard ...
Read more

›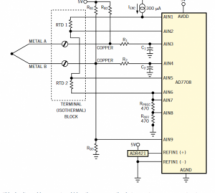 The accuracy of any circuit or system that uses a thermocouple to determine the temperature of a process is limited by the accuracy of the method used to perform cold-junction compensation. In a thermocouple measurement, two wires of dissimilar metal join together at the "hot," or measurement, junction. The isothermal termination of the thermocouple wires provides a second "cold," or reference, junction. Th ...
Read more

›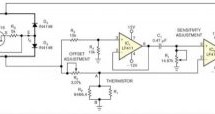 Designers often use thermistors rather than other temperature sensors because thermistors offer high sensitivity, compactness, low cost, and small time constants. But most thermistors' resistance-versus-temperature characteristics are highly nonlinear and need correction for applications that require a linear response. Using a thermistor as a sensor, the simple circuit in Figure 1 provides a time period var ...
Read more

›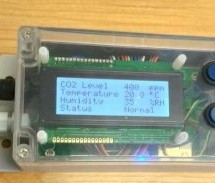 CO2 Monitoring is mandatory in many workplaces and it affects two of my clients directly in Barrel Halls where wine is stored and aged in temperature and environmentally controlled areas. The table below shows the affects of various concentrations in the air. 250-350ppm Normal background concentration in outdoor ambient air 350-1,000ppm Concentrations typical of occupied indoor spaces with good air exchange ...
Read more

›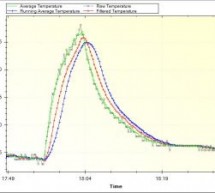 Measurements from the real world often contain noise. Loosely speaking, noise is just the part of the signal you didn't want. Maybe it comes from electrical noise: the random variations you see when calling analogRead on a sensor that should be stable. Noise also arises from real effects on the sensor. Vibration from the engine adds noise if you're measuring the acceleration of a go-kart, for example. Filte ...
Read more

›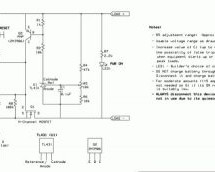 There are two things that you don't want to do with any rechargeable battery on a routine basis: Overcharge it. Overdischarge it. While the above are true for lead-acid batteries, they are particularly true of Lithium-Ion chemistries, but for different reasons. With Lead-acid batteries: Lead-acid batteries - particularly the "flooded cell" types (e.g. those to which you can add water) can handle quite a bit ...
Read more

›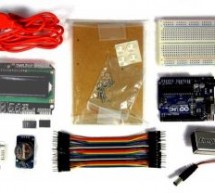 The power saving mode here is what sets this Instructable apart from other examples showing day of the week, month, day of the month, time, humidity, and temperature. It is this capability that allows this project to be run from a battery, without the requirement for a "wall wart". I had posted an earlier Instructable, Humidity and Temperature LCD Display with Power Saving Mode: Minimal parts, Fun, Quick, a ...
Read more

›