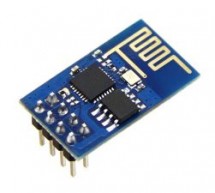 ESP8266 16MB Flash Handling In recent weeks a number of ESP8266 devices have become available offering more than the previous defacto maximum of 4MB of flash memory. Wemos's D1 mini pro offers 16MB of flash, and the ESP-100 claims to offer 8MB. To put this in context, the original ESP8266 modules (such as the ESP-01) offered 512KB of flash, with the more recent ones (ESP-07) 1MB and then 4MB. The maximum ad ...
Read more

›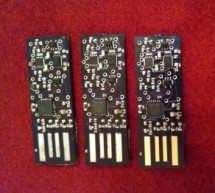 Infinite Noise TRNG (True Random Number Generator) For instructions for compiling the and using Infinite Noise TRNG driver, go to the software sub-directory, and read the README file there. Both Linux and Windows are supported. The Infinite Noise TRNG is a USB key hardware true random number generator. It uses what I call a "Modular Entropy Multiplier" architecture (previously Infinite Noise Multiplier or F ...
Read more

›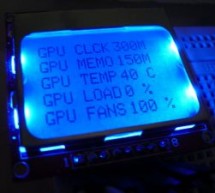 Hi guys! Today I will show you how create an external hardware monitor with any Arduino board(in my case a pro micro board), a Nokia 5110 LCD and some VB programming! Let's get started! ps. Sorry for my bad english Step 1: What Is the Aim? The aim of this project is for monitoring pc hardware while you're in game. There are other many system to do that, like afterburner ingame overlay, but for me is too cum ...
Read more

›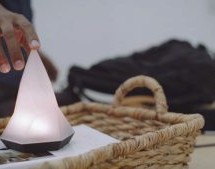 About Peak co-founders Dan Makoski and David Khavari stumbled upon a surprisingly powerful idea: a smart lamp that helps people form better habits in small, progressive steps. How People Use Peak In addition to being a beautiful lamp, Peak can be used for forming many positive habits, such as: Working out, running, and other fitness goals Spending quality time with family and friends Practicing a musical in ...
Read more

›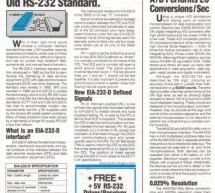 The June 23, 1988 issue of EDN included a Maxim Design News insert where we asked "Who in their right mind would choose a computer interface standard that uses ±12V supplies, requires expensive connectors, works over a limited distance, is error prone, difficult to network, and has no current loop isolation?" Yet, here we are 28 years later and the classic interface lives on, particularly in industrial appl ...
Read more

›
Arthur English's group at Emory has developed a custom device that they have used for stimulating peripheral nerves optically in anesthetized mice using a standard optical fiber. The device is compact, rechargeable battery-operated, and controlled either manually or by computer using an analog input. Essentially, laser LED illumination is coupled to an optical fiber by a collimator and can be attached to a ...
Read more

›
SmartWatering Particle Core based project in charge of taking care of my green plants This readme is subject to evolve. Basically, I am using 5 parts and a few meters of water hose [A I2C soil moisture sensor] (https://www.tindie.com/products/miceuz/i2c-soil-moisture-sensor/) A Particle Core [A water flow meter] (http://www.dx.com/p/hs01-high-precision-flow-meter-white-black-226937#.Vo2cj1JN8Vc) [An USB sub ...
Read more

›
The HMC5883is a digital compass designed for low-field magnetic sensing.This device has a wide magnetic field range of +/-8 Oe, and an output rate of 160 Hz. The HMC5883 sensor includes automatic degaussing strap drivers, offset cancellation, and a 12-bit ADC that enables 1° to 2° compass heading accuracy. All I²C Mini Modules are designed to operate at 5VDC. In this tutorial we are going to explain the det ...
Read more

›
How does a tiny chip time the runners in the Bay to Breakers race? In this article, I take die photos of the RFID chip used to track athletes during the race. Bay to Breakers is the iconic San Francisco race, with tens of thousands of runners (many in costume and some in nothing) running 12km across the city. To determine their race time, each runner wears an identification bib. As you can see below, the ba ...
Read more

›
Features Simple hardware, using pre-fabricated modules Controls an RGB LED via any recent browser, any operating system WiFi credentials can be configured via browser Software is written as an Arduino sketch Introduction Some time ago I read about the cheap and easy to use ESP8266 WiFi modules and I had to have a couple of them. So I ordered two ESP-01 modules. At the time I had no idea what to do with them ...
Read more

›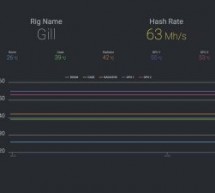 Monitor your crypto mining hardware temperatures and hash rates with the ability to restart the rig remotely as well as Alexa integration. Story Crypto Miner Crypto Miner is a companion system that runs alongside your cryptocurrency mining rig. The system allows you to monitor the temperatures of your hardware, hashing rate and also gives you the ability to reset the power supply on the rig. All these featu ...
Read more

›
The "ESP8266 OLED SSD1306″ is an open source library which allows you to control those pretty OLED modules from our beloved ESP8266 module. Fabrice Weinberg cleaned up all the ugly pieces of code which I initially wrote caused by my near C/C++ illiteracy. He also added support for Pasko's BRZO I2C library which is partially written in assembler and allows a much higher throughput over the I2C channel. Fabri ...
Read more

›