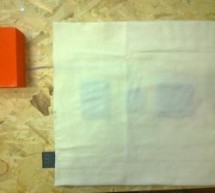 This project examines how interface pressure is a key risk factor in the development of pressure ulcers. Visual feedback of continuous interface pressure between the body and support surface could inform clinicians on repositioning strategies and play a key role in an overall strategy for the prevention and management of pressure ulcers. eTextiles are made using techniques and materials that make it so elec ...
Read more

›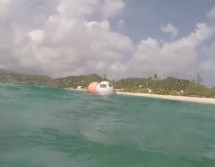 Those beautiful and dangerous ocean waves that beckon us to the coast are more than just a pretty sight. They can tell us a lot about weather patterns and what the sea itself is doing. As vital as this information is, the existing methods of doing wave research are pretty expensive. The team at [t3chflicks] wanted to show it can be done fairly cheaply, to encourage more citizen scientists to contribute. Mor ...
Read more

›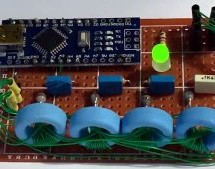 If you've heard of core rope memory, it will probably be in the context of vintage computing equipment such as Apollo-era NASA hardware. A string of magnetic cores and sense wires form a simple ROM arrangement, which though long-ago-superceded by semiconductor memory remains possible to recreate by the experimenter. It's a path [Nicola Cimmino] has trodden, as he's not only made a few nibbles of core rope m ...
Read more

›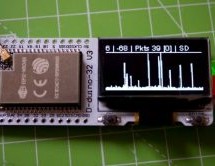 Wi-Fi Packet Monitors are usually a computer program or sometimes a piece of computer hardware that can be used to intercept and log traffic over a Wi-Fi network. My favorite software tool of all is the popular Wireshark which I have used several times for hacking Wi-Fi based hardware, like integrating the common Wi-Fi smart socket with OpenHAB. Packet monitor tools give the possibility of seeing what type ...
Read more

›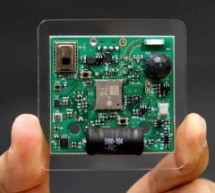 In the era of Internet of Things, we wanted most of our home appliances to become smart. But currently, smart devices may cost much more than their offline counterparts and they often do not communicate with each other. Trying to overcome these limitations, A Ph.D student invented a way to turn entire rooms into smart with a single low-cost device called "Synthetic Sensors". Gierad Laput, is a Ph.D. student ...
Read more

›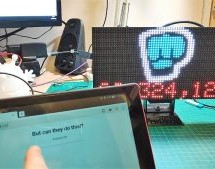 Of all the things you never would have guessed you'd need just ten years ago, a YouTube subscriber counter would probably rank highly. You would have guessed that the little hits of dopamine accompanying each tick upward of a number would be so addictive? As it turns out, lots of people wanted to keep a running total of their online fans, and a bewilderingly varied ecosystem of subscriber counters has cropp ...
Read more

›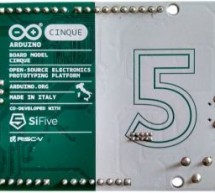 After announcing "HiFive1" at the end of 2016, SiFive is introducing its second RISC-V based development board "The Arduino Cinque". It is the first Arduino board that is featuring RISC-V instruction set architecture. Arduino Cinque is running SiFive's Freedom E310, one of the fastest and powerful microcontrollers in the hardware market. It also includes built-in Wi-Fi and Bluetooth capabilities by using th ...
Read more

›
Version control is a system that records changes of a file or set of files over time so that you can recall specific versions later. Version control was developed to help teams work on tasks together in a more collaborative way. In the last few years, version control platform has often been focused on software-based projects. Git is the preferred version control tool for most developers since it has multipl ...
Read more

›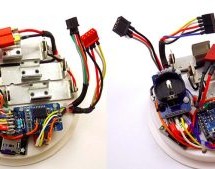 Reading the temperature of your environment is pretty easy right? A quick search suggests the utterly ubiquitous DHT11, which speaks a well documented protocol and has libraries for every conceivable microcontroller and platform. Plug that into your Arduino and boom, temperature (and humidity!) readings. But the simple solution doesn't hit every need, sometimes things need to get more esoteric. For years we ...
Read more

›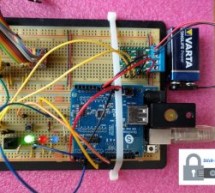 Spending an hour or two around any consumer-level padlock or house deadbolt lock with a simple lockpicking kit will typically instil a good amount of panic and concern about security. While it's true that any lock can be defeated, it's almost comically easy to pick basic locks like this. So, if you're looking for a level of security that can't be defeated in two minutes with a tiny piece of metal, you might ...
Read more

›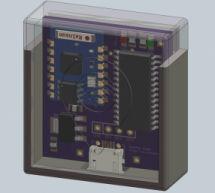 Description When the world's lifeforms are forced into subterranean dwellings due to nuclear fallout, evolution into lizard people or warming of the Earth, we will require a simple method for determining our position underground. In our current age, we are still working out the intricacies associated with determining our location in areas where GPS cannot reach. SubPos provides a solution to this problem, w ...
Read more

›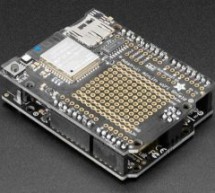 A new piece of Arduino hardware is now available to purchase from the Adafruit online store in the form of the Adafruit AirLift Shield. A piece of kit that offers you an Arduino shield that allows you to use the ESP32 as a WiFi co-processor. If your favourite Arduino board doesn't have integrated wireless connectivity the new AirLift Shield can rectify that. Handling all the heavy lifting of connecting to a ...
Read more

›