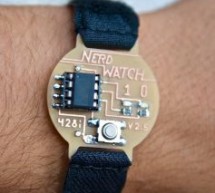 Hello! Welcome to another Other Machine project tutorial! I'm Sam DeRose, a former Other Machine Co. Summer Intern. I created the Nerd Watch last summer while working at OMC. The Nerd Watch displays the time in binary when the button is pushed. The watch shows the hour and minutes by flashing two LEDs in sequence to represent two 4-bit binary numbers (in big-endian format). Here's a grea ...
Read more

›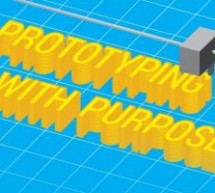 Mouser Electronics' second eBook in its Engineering Big Ideas series, "Prototyping with Purpose" walks you through the design process, discussing tools, software methodology, circuit design, and the final integration into a solid prototype. "The prototype stage is where innovators really start to understand the viability of their ideas, as well as what might be required in the final product," said Kevin Hes ...
Read more

›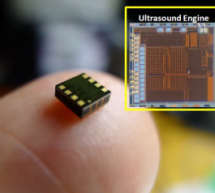 Recently Californian startup Chirp Microsystems officially announced two discrete ultrasonic Time-of-Flight (ToF) sensors, the CH-101 and CH-201, with maximum sensing ranges of 1m and 5m, respectively. Both chips have a 3.5×3.5mm package and they are powered by same ASIC or application-specific integrated circuit for signal processing. To achieve different sensing ranges, the Piezoelectric Micro-machined Ul ...
Read more

›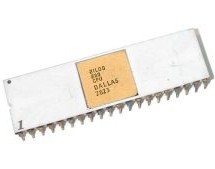 Decades of post-apocalyptic Hollywood movies have taught us that once all the trappings of our civilisation have been stripped away, it's going to be kinda cool. We're all going to wear slightly dusty looking 1980s motorcycling gear, and we're going to drive really cool cars. Except of course Mad Max is fantasy, and the reality is likely to be unspeakbly grim. The future [Virgil Dupras] ...
Read more

›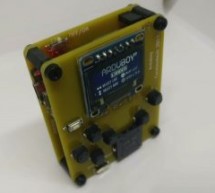 A fantastic portable games console has been created in the form of the Arduboy handheld complete with removable flash cartridge. Using an Arduino Pro Micro development board combined with an SSD1306 0.96" SPI Serial 128X64 OLED LCD the portable games console provides a great way to enjoy your favourite games on the go. Check out the video below to learn more about the Homebrew Arduboy handheld console. http ...
Read more

›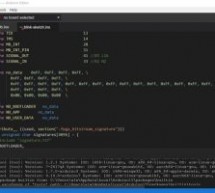 While the Arduino has a very vocal fan club, there are always a few people less than thrilled with the ubiquitous ecosystem. While fans may just dismiss it as sour grapes, there are a few legitimate complaints you can fairly level at the stock setup. To address at least some of those concerns, Arduino is rolling out the Arduino Pro IDE and while it doesn't completely address every shortcoming, it is worth a ...
Read more

›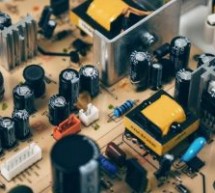 One of the biggest dreams anyone has is to make a living doing what they love. For all hackers, makers, and DIYers with a passion for embedded systems, it may make sense initially to pursue embedded systems design as a possible career, but without so much information on the types of qualifications or steps needed to actually secure a job offer, it may seem daunting to try and break into the field. YouTuber ...
Read more

›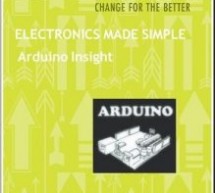 Hello friends...!!! This is my first tutorial on Instructables, in this tutorial I'm going to show you* Write a simple program for glowing LED* Group of LED program* Explain analog output (PWM)* Create a simple project of (4 bit binary counter).Small BIO:Friends we know that arduino is a powerful tool with infinite abilities !,,. so in my later tutorials I will boost my progress in making complex projects l ...
Read more

›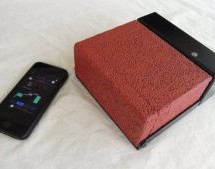 REFLO is a stylish, portable reflow oven for creators and makers to easily, quickly, and professionally prototype circuits for their IoT device, wearable, small robot, etc. Portable at only 6" x 6" x 2.7" - it's the worlds smallest reflow oven Efficient, requires only 300 W Operable from a mobile device Open source hardware & software Compatible with the Arduino IDE Low cost Who Needs It and Why? Design ...
Read more

›
Mouser and celebrity engineer, Grant Imahara, has a second video in the Engineering Big Ideas series, part of the company's Empowering Innovation Together program. https://youtu.be/VhIdBjHdq1o In the second video of the Engineering Big Ideas series, they take viewers along to Milan, Italy, for a visit to Arduino. Imahara sits down with Arduino co-founder and CTO Massimo Banzi to explore the prototyping tool ...
Read more

›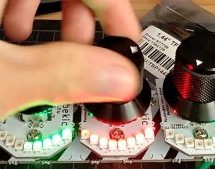 While the "M" in MIDI stands for "musical", it's possible to use this standard for other things as well. [s-ol] has been working on a VJ setup (mixing video instead of music) using various potentiometer-based hardware and MIDI to interface everything together. After becoming frustrated with drift in the potentiometers, he set out to outfit the entire rig with custom-built encoders. [s-ol] designed the ...
Read more

›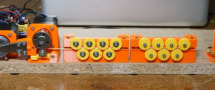 Do you want to make your own springs? Yeah, that's what we thought. Well, blow the dust off of that spare Arduino and keep reading. A few months ago, we let you know that renowned circuit sculptor [Jiří Praus] was working on a precision wire-bending machine to help him hone his craft. Now it's real, it's spectacular, and it's completely open source. Along with that 'duino you'll need a CNC shield and a ...
Read more

›