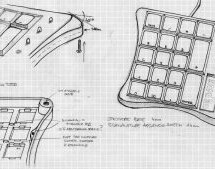 Mechanical keyboards with reduced key counts are all the rage these days, but while those streamlined input devices might look cool on your desk, there are times when the traditional number pad or navigation keys are quite handy. Rather than just going without, [Mattia Dal Ben] decided to put together his own mechanical auxiliary input device for when the main board just isn't cutting it. [Mattia] is callin ...
Read more

›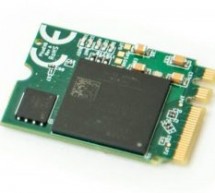 The Xilinx Artix dev kits that fit in your laptop. A convenient, affordable way to explore Xilinx PCIe IP. PicoEVB is an affordable, open source, development board which can be used to evaluate and prototype PCI Express designs using a Xilinx Artix 7 FPGA on Windows or Linux hosts. The boards are designed around the Artix 7 (XC7A50T). Use Cases While the main intent of PicoEVB is PCIe design prototyping, it ...
Read more

›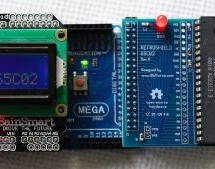 Normally when we bring you news of a retrocomputing design, it will centre around a single processor. At its heart will be a 6502, a Z80, or perhaps a 6809. There will be a host of support chips, some memory as RAM or ROM, and a bunch of interfaces. [Erturk Kocalar]'s RetroShield project for the Arduino Mega breaks all of those rules, because it supports all three of those classic processors, has no support ...
Read more

›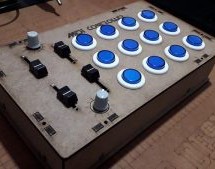 Engineers create something out of nothing, and no where is this more apparent than in the creation of customized computer hardware. To make a simple MIDI controller, you need knowledge of firmware design and computer architecture, you need knowledge of mechanical design, and you need to know electronic design. And then you need the actual working knowledge and experience to wield a tool, be it a hammer, las ...
Read more

›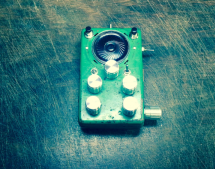 For every project that uses an Arduino to make soup or an ESP8266 to hash bitcoin, there's always someone out there uttering the same old refrain. I could have done it with a 555. More often than not, this is true, even if it is tangential to the discussion being had. In this case however, such a statement is moot. [lonesoulsurfer] has built the Fizzle Loop Synth, featuring not one, but three triple-nickel ...
Read more

›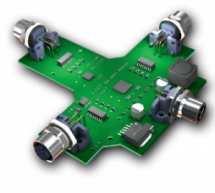 If you are a hardware DIY enthusiast who is interested in open source hardware and want to share projects and designs, you have to learn more about Upverter. Upverter is a web-based EDA (Electronic Design Automation) system which enables hardware engineers to design, share, and review schematics and PCBs (Printed Circuit Boards). It does for open-source hardware design what GitHub have done for open-source ...
Read more

›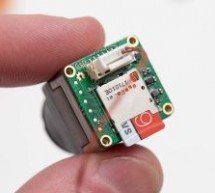 Description A small PCB designed to attach to the backside of the FLIR Boson Thermal Camera. The PCB facilitates configuration of the camera along with capturing data to an SD card. This project is mostly an exercise in project-based learning. Instead of researching and reading about FPGAs, I want to create a project actually using them. Of course, this means that I'll likely get things wrong, but that's ju ...
Read more

›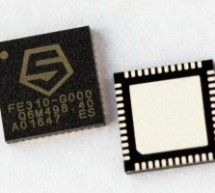 SiFive, the first fabless provider of customized, open-source-enabled semiconductors, had recently announced the availability of its Freedom Everywhere 310 (FE310) system on a chip (SoC), the industry's first commercially available SoC based on the free and open RISC-V instruction set architecture. The Freedom E310 (FE310) is the first member of the Freedom Everywhere family of customizable SoCs. Designed f ...
Read more

›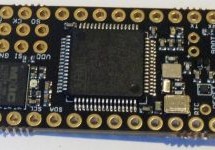 Arduino boards are very useful for beginners to get started with building hardware projects. But at some point, more powerful controller than the Arduino's 8 MHz one will be needed, featuring faster clock rate, floating point engine, and rich peripherals. As Kris Winer found, the code editors and compilers for these controllers aren't as simple as Arduino IDE. So using them may be a very frustrating experie ...
Read more

›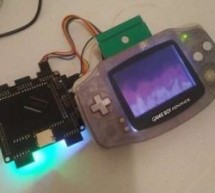 Hackaday readers are perhaps familiar with the Arduboy, an open source handheld gaming system that aims to combine the ease of Arduino development with the seething nostalgia the Internet has towards the original Nintendo Game Boy. While not quite the same as getting one of your games published for a "real" system, the open source nature of the Arduboy platform allows an individual to develop a game playabl ...
Read more

›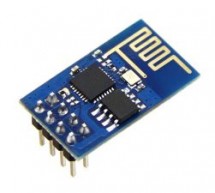 ESP8266 16MB Flash Handling In recent weeks a number of ESP8266 devices have become available offering more than the previous defacto maximum of 4MB of flash memory. Wemos's D1 mini pro offers 16MB of flash, and the ESP-100 claims to offer 8MB. To put this in context, the original ESP8266 modules (such as the ESP-01) offered 512KB of flash, with the more recent ones (ESP-07) 1MB and then 4MB. The maximum ad ...
Read more

›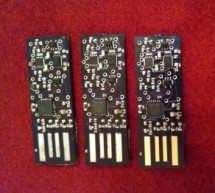 Infinite Noise TRNG (True Random Number Generator) For instructions for compiling the and using Infinite Noise TRNG driver, go to the software sub-directory, and read the README file there. Both Linux and Windows are supported. The Infinite Noise TRNG is a USB key hardware true random number generator. It uses what I call a "Modular Entropy Multiplier" architecture (previously Infinite Noise Multiplier or F ...
Read more

›