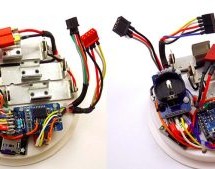 Reading the temperature of your environment is pretty easy right? A quick search suggests the utterly ubiquitous DHT11, which speaks a well documented protocol and has libraries for every conceivable microcontroller and platform. Plug that into your Arduino and boom, temperature (and humidity!) readings. But the simple solution doesn't hit every need, sometimes things need to get more esoteric. For years we ...
Read more

›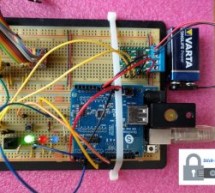 Spending an hour or two around any consumer-level padlock or house deadbolt lock with a simple lockpicking kit will typically instil a good amount of panic and concern about security. While it's true that any lock can be defeated, it's almost comically easy to pick basic locks like this. So, if you're looking for a level of security that can't be defeated in two minutes with a tiny piece of metal, you might ...
Read more

›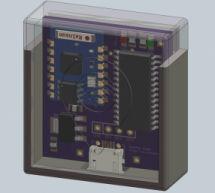 Description When the world's lifeforms are forced into subterranean dwellings due to nuclear fallout, evolution into lizard people or warming of the Earth, we will require a simple method for determining our position underground. In our current age, we are still working out the intricacies associated with determining our location in areas where GPS cannot reach. SubPos provides a solution to this problem, w ...
Read more

›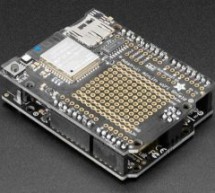 A new piece of Arduino hardware is now available to purchase from the Adafruit online store in the form of the Adafruit AirLift Shield. A piece of kit that offers you an Arduino shield that allows you to use the ESP32 as a WiFi co-processor. If your favourite Arduino board doesn't have integrated wireless connectivity the new AirLift Shield can rectify that. Handling all the heavy lifting of connecting to a ...
Read more

›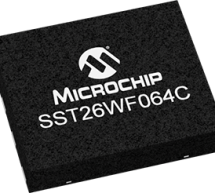 Microchip introduced a new 64Mbit Serial Quad I/O™ memory device—SST26WF064C with proprietary SuperFlash® technology. The SST26WF064C writes with a single power supply of 1.65-1.95V and significantly lower power consumption. This makes it ideal for wireless, mobile, and battery-powered applications. This 64Mbit memory device also features DTR or Dual Transfer Rate technology. DTR lets the user access data o ...
Read more

›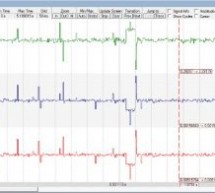 While building an ultra-low power application, sensitive hardware and software validation is required to reach system and long battery life. Testing will need an interaction with the tested parts, like simulating input pins of the target application. These difficulties could be solved with ARM's new debug adapter "ULINKplus". It connects the target system with the PC through USB port using a 10-pin Cortex D ...
Read more

›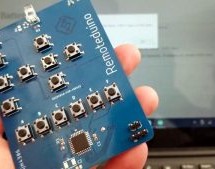 The infrared remote control might not hold the seat of honor in the average home theater setup that it once enjoyed, but it's not quite out to pasture yet. After all, what are you going to use to stop Netflix once the Chromecast invariably disconnects from your phone? As long as there are devices out there that will respond to commands blasted their way via an IR LED, hackers will be looking to get in on th ...
Read more

›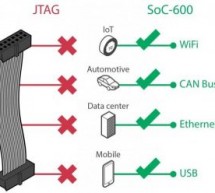 Debugging is an important part of the design process that is necessary to identify and fix errors. Over the decades, debug tools had evolved providing easier and simpler solutions. Today, ARM introduces CoreSight SoC-600 as the next-generation debug and trace tool that speeds up finding the root of the problem, with less iterations and lower risks. Addressing the requirements of the increasingly connected w ...
Read more

›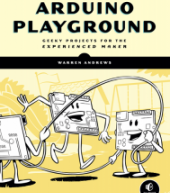 Are you an experienced maker who are looking for more advanced Arduino skills to get? Warren Andrews, an experienced engineer and journalist, wrote a new book that walks makers through building 10 outside-the-box projects, helping them advance their engineering and electronics know-how. With this book, makers will delve more deeply into hardware design, electronics, and programming. The "Arduino Playground: ...
Read more

›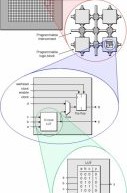 A little while ago, it struck me that I was getting tired of explaining what FPGAs are and how they work their magic to those of my chums who -- thus far -- have worked only with microcontrollers (MCUs), so I decided to write a three-part mini-series of articles to offer as an introduction. As I said in the first column: A lot of my friends are highly experienced embedded design engineers, but they come fro ...
Read more

›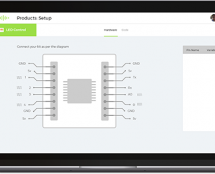 Internet of Things (IoT) is one of the most important technologies these days. It became an essential component of many hardware projects core. And in order to make it easier for developers, Bolt IoT platform appeared as a complete solution for IoT projects. Bolt is a combination of hardware and cloud service that allow users control their devices and collect data in safe and secure methods. It also can giv ...
Read more

›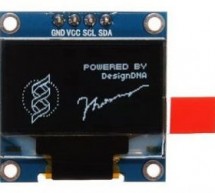 Introduction Sometimes it may be necessary to use a display when making a hardware project, but one confusing thing is the size of the display and the required pins to control it. This tutorial will show you how to use a small I2C OLED display with Arduino using only two wires. Geekcreit 0.96 Inch I2C OLED Display Module The display used in this tutorial has a very small (2.7 x 2.8cm) OLED screen, that is s ...
Read more

›