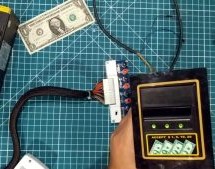 We've all seen, and occasionally wrestled with, bill acceptors like the one [Another Maker] recently liberated from an arcade machine. But have you ever had one apart to see how it works? If not, the video after the break is an interesting peak into how this ubiquitous piece of hardware tells the difference between a real bill and a piece of paper. But [Another Maker] goes a bit farther than just showing th ...
Read more

›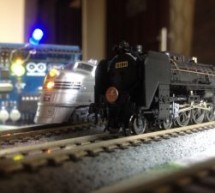 Arduino microcontrollers are a great way of automating model railroad layouts due to their low-cost availability, open-source hardware and software and a large community to help you. For model railroads, Arduino microcontrollers can prove to be a great resource for automating their layouts in a simple and cost-effective way. This project is such an example of automation of a multi-point model railroad layou ...
Read more

›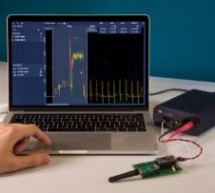 Power measurement software by Qoitech is available from Digi-Key Electronics, following the signing of a worldwide distribution agreement to distribute Otii, a power measurement tool with software. Otii provides developers with the means to simplify power measurement of applications and devices, especially those targeting the IoT space and aiming for optimised, long battery life. Otii combines the measureme ...
Read more

›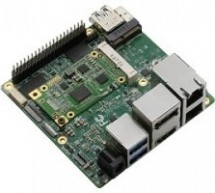 The first embedded ultra-compact Artificial Intelligence processing card for on the edge computing UP Bridge the Gap – a brand of AAEON Europe – is proud to launch AI Core: the first embedded ultra-compact Artificial Intelligence processing cards for edge computing. AI Core is a mini-PCIe module powered by Intel® Movidius™ Myriad™ 2 technology. This low-power module enhances industrial IoT edge devices with ...
Read more

›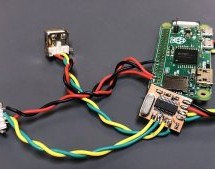 Going all the way hack to the heady days of Eee PC modding, hardware hackers have been on the hunt for small USB hubs that can easily be liberated from their enclosures and integrated into whatever project they happen to be working on. From time to time you see recommendations out there for makes and models which lend themselves to this sort of repurposing, but it's seemed more difficult than necessary to s ...
Read more

›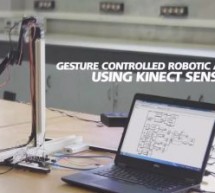 This is a Simulink Model to Control a Robotic Arm By Gestures that are captured using Kinect. A Robotic Arm is developed using Servo Motors. Step 1: Things Used in This Project https://youtu.be/Z4z3K5SwySE Hardware components: Arduino Mega 2560Microsoft Kinect for Xbox 360Microsoft Xbox Kinect AdapterAdafruit Servo MotorSparkFun USB to Serial Breakout - FT232RLGripperSolderless Breadboard Full SizeJumper wi ...
Read more

›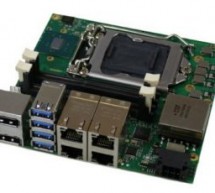 USA based ADL Embedded Solutions has introduced a new rugged, Nano-ITX form factor ADL120S single board computer (SBC). It is mainly produced for IoT, networking, and cyber-security applications. The highlighted feature of this SBC is its wide variety of PCIe expansion slots. The SBC includes 8x stackable PCIe interfaces, as well as optional custom expansion board services. Also, you get dual M/2 Key-B 2280 ...
Read more

›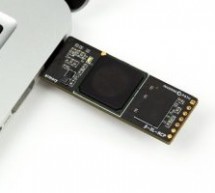 An open source USB stick computer for security applications. The USB Armory is full-blown computer (800MHz ARM® processor, 512MB RAM) in a tiny form factor (65mm x 19mm x 6mm USB stick) designed from the ground up with information security applications in mind. Not only does the USB Armory have native support for many Linux distributions, it also has a completely open hardware design and a breakout prototyp ...
Read more

›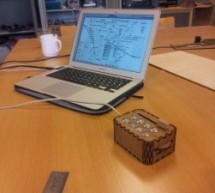 This instrument was build by Lieven Menschaert and Danny Leen using an Arduino Uno and some hardware components ( rotary encoder, potentiometer and simple iron bolts). The software running the actual audio and video is a Pure Data / GEM patch. Additionaly Echonest API was used to do the sample cutup. You can send any mp4 file to it and it returns a folder containing the sliced up .mp4 and ...
Read more

›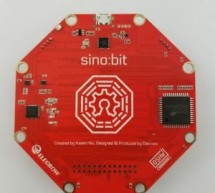 Creating projects with Arduino can be challenging for kids, this may cause children to lose interest in electronics and DIY projects. The most complicated part is usually the connections required to use a sensor, led matrix or other devices that can be connected to the Arduino (or other microcontrollers). Since all these devices are different and have different types of connections which need to be made in ...
Read more

›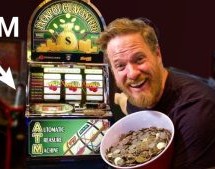 Have you ever wished that slot machines dispensed money as easily as an ATM? Well so did [Scotty Allen] from Strange Parts, so in collaboration with his friend [Matt] decided to combine the two. After a four-month journey fraught with magic smoke and frustration, they managed to build a fully functional ATM slot machine. The basic idea is that you insert your card and enter your pin like on a normal AT ...
Read more

›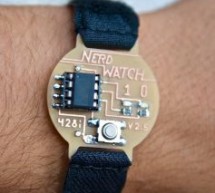 Hello! Welcome to another Other Machine project tutorial! I'm Sam DeRose, a former Other Machine Co. Summer Intern. I created the Nerd Watch last summer while working at OMC. The Nerd Watch displays the time in binary when the button is pushed. The watch shows the hour and minutes by flashing two LEDs in sequence to represent two 4-bit binary numbers (in big-endian format). Here's a grea ...
Read more

›