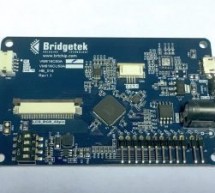 Coinciding with the BT815 and BT816 advanced graphics controller ICs being ramped up into volume production, Bridgetek has introduced a series of accompanying entry-level development modules. Supporting a range of different display configurations, the compact (54.1mm x 85.60mm) VM816C modules each feature a BT816 device. Through these items, engineers will be able to utilise the functionality offered by the ...
Read more

›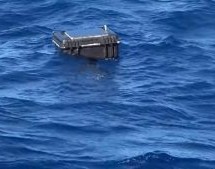 It may be named after the most famous volleyball in history, but "Wilson" isn't just a great conversationalist. [Hayden Brophy] built the free-drifting satellite buoy to see if useful science can be done with off-the-shelf hardware and on a shoestring budget. And from the look of the data so far, Wilson is doing pretty well. Wilson belongs to a class of autonomous vessels known as drifters, designed to floa ...
Read more

›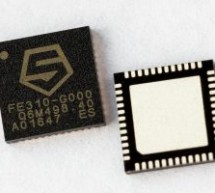 Developed in the dark hours of the night, between 2 and 8 o'clock in the morning of August 19th by Marcelo Samsoniuk, the DarkRISC-V stack is an experimental open source implementation of the RISC-V standard targeting the low-cost Xilinx Spartan-6 family of FPGAs. Following a week of debugging, Samsoniuk has released the implementation to GitHub under a BSD license. Marcelo Samsoniuk's says: The general con ...
Read more

›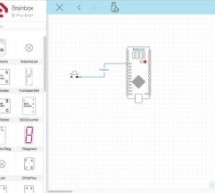 WebUSB connects remote devices directly to the browser via the web A awesome feature in Chrome is support for the WebUSB API, which allows web apps to communicate with USB devices, once user consent is given. This opens up a ton of cool possibilities for the future of web application and hardware interoperability, but may also worry both users and developers when it comes to privacy and security concerns. C ...
Read more

›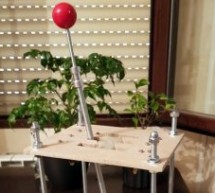 There was a time when building realistic simulations of vehicles was the stuff of NASA and big corporations. Today, many people have sophisticated virtual cockpits or race cars that they use with high-resolution screens or even virtual reality gear. If you think about it, a virtual car isn't that hard to pull off. All you really need is a steering wheel, a few pedals, and a gear shifter. Sure, you can build ...
Read more

›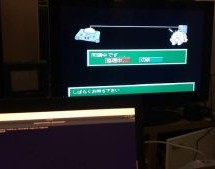 Some like to garden in their spare time, while others prefer to smoke cigars or fold complicated origami figurines. Security researcher [grifter] [CTurt] seems to enjoy cracking consoles instead, and had a go at exploiting the Nintendo 64 over an obscure modem interface. The 1990s were a wild time, where games shipped in cartridges. This format opened up crazy possibilities to add additional hardware to the ...
Read more

›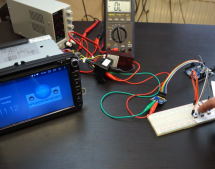 Whilst swapping out the stereo in his car for a more modern Android based solution, [Aaron] noticed that it only utilised a single CAN differential pair to communicate with the car as opposed to a whole bundle of wires employing analogue signalling. This is no surprise, as modern cars invariably use the CAN bus to establish communication between various peripherals and sensors. In a series of videos, [Aaron ...
Read more

›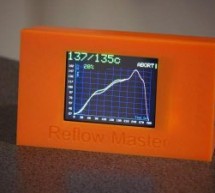 Story Reflow Master really started out as a microcontroller-based graphing experiment... I wanted to visualise the temperature in my toaster oven when I manually reflowed my PCBs. I had a K-Type probe in my oven connected to my digital multimeter, and though I could see the temperature, unless I also used a stopwatch, I had no real idea of how long I was reflowing for and at what temperature... it was VERY ...
Read more

›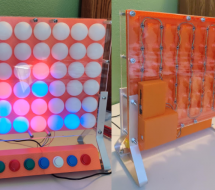 Recreating classic games in software is a great way to get better at coding or learn to code in the first place. If you do it in hardware though, you'll gain a lot more than coding skills. Just ask [Kelly] and [Jack] did, when they built this Arduino-based electronic Connect Four for a school project. We love that their interpretation manages to simplify game play and make it more fun than the original vers ...
Read more

›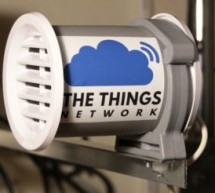 Particle sensors could be cheap and easy to use. Disadvantage of lowest cost PM sensors is lack of "calibration". The best method to measure particle content dispensed in the air is to collect the air sample and analyse it off-line in the laboratory with proper equipment (not cheap at all). Optical particle counting sensors use the light scattering method to detect and count particles in the operating conce ...
Read more

›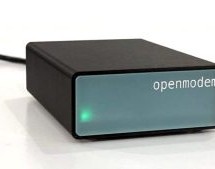 Readers of a certain age will no doubt remember the external modems that used to sit next to their computers, with the madly flashing LEDs and cacophony of familiar squeals announcing your impending connection to a realm of infinite possibilities. By comparison, connecting to the Internet these days is about as exciting as flicking on the kitchen light. Perhaps even less so. But while we don't use them to c ...
Read more

›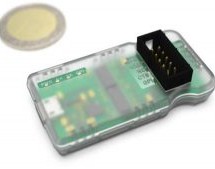 Coming soon to Crowd Supply is the ultimate USB-UART converter. μArt is a device that offers safe and reliable USB-to UART conversion. The voltage levels, electric potentials, and communication speeds are no longer a concern, and it can be used for data exchange or for Programming Arduino or ESP. μArt was designed for enthusiasts and professionals and for users in general who want to save money, time, and h ...
Read more

›