Arthur English's group at Emory has developed a custom device that they have used for stimulating peripheral nerves optically in anesthetized mice using a standard optical fiber. The device is compact, rechargeable battery-operated, and controlled either manually or by computer using an analog input. Essentially, laser LED illumination is coupled to an optical fiber by a collimator and can be attached to a ...
Read more

›
SmartWatering Particle Core based project in charge of taking care of my green plants This readme is subject to evolve. Basically, I am using 5 parts and a few meters of water hose [A I2C soil moisture sensor] (https://www.tindie.com/products/miceuz/i2c-soil-moisture-sensor/) A Particle Core [A water flow meter] (http://www.dx.com/p/hs01-high-precision-flow-meter-white-black-226937#.Vo2cj1JN8Vc) [An USB sub ...
Read more

›
The HMC5883is a digital compass designed for low-field magnetic sensing.This device has a wide magnetic field range of +/-8 Oe, and an output rate of 160 Hz. The HMC5883 sensor includes automatic degaussing strap drivers, offset cancellation, and a 12-bit ADC that enables 1° to 2° compass heading accuracy. All I²C Mini Modules are designed to operate at 5VDC. In this tutorial we are going to explain the det ...
Read more

›
How does a tiny chip time the runners in the Bay to Breakers race? In this article, I take die photos of the RFID chip used to track athletes during the race. Bay to Breakers is the iconic San Francisco race, with tens of thousands of runners (many in costume and some in nothing) running 12km across the city. To determine their race time, each runner wears an identification bib. As you can see below, the ba ...
Read more

›
Features Simple hardware, using pre-fabricated modules Controls an RGB LED via any recent browser, any operating system WiFi credentials can be configured via browser Software is written as an Arduino sketch Introduction Some time ago I read about the cheap and easy to use ESP8266 WiFi modules and I had to have a couple of them. So I ordered two ESP-01 modules. At the time I had no idea what to do with them ...
Read more

›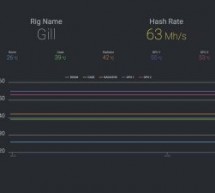 Monitor your crypto mining hardware temperatures and hash rates with the ability to restart the rig remotely as well as Alexa integration. Story Crypto Miner Crypto Miner is a companion system that runs alongside your cryptocurrency mining rig. The system allows you to monitor the temperatures of your hardware, hashing rate and also gives you the ability to reset the power supply on the rig. All these featu ...
Read more

›
The "ESP8266 OLED SSD1306″ is an open source library which allows you to control those pretty OLED modules from our beloved ESP8266 module. Fabrice Weinberg cleaned up all the ugly pieces of code which I initially wrote caused by my near C/C++ illiteracy. He also added support for Pasko's BRZO I2C library which is partially written in assembler and allows a much higher throughput over the I2C channel. Fabri ...
Read more

›
The new digital SHT3x humidity sensor series takes sensor technology to a new level. As the successor of the SHT2x series it is determined to set the next industry standard in humidity sensing. The SHT3x humidity sensor series consists of a low-cost version with the SHT30 humidity sensor, a standard version with the SHT31 humidity sensor, and a high-end version with the SHT35 humidity sensor. The SHT3x humi ...
Read more

›
Despite its popularity among hobbyists and electronics enthusiasts, the Arduino has become infamous among professional embedded systems developers. I must admit that for the longest time I also viewed the Arduino as so simple it was nearly useless for professional developers. But I have changed my mind. I've found that on a number of occasions over the last few years, rapid prototyping using Arduinos and Ar ...
Read more

›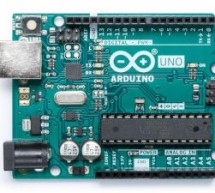 Arduino Uno is a microcontroller board based on the ATmega328P (datasheet). It has 14 digital input/output pins (of which 6 can be used as PWM outputs), 6 analog inputs, a 16 MHz quartz crystal, a USB connection, a power jack, an ICSP header and a reset button. It contains everything needed to support the microcontroller; simply connect it to a computer with a USB cable or power it with a AC-to-DC ad ...
Read more

›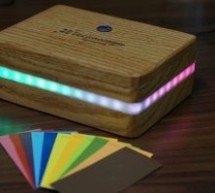 Introduction Besides looking damned good on an otherwise bland and ordinary desk, this project is about more than just being attention grabbing eye candy.  It's about demonstrating a small portion of our single board computer capabilities by hooking up a color sensor, RGB light strip, and enclosing it in a nice looking wooden enclosure.  We're dubbing it the "aurora boxealis", and it's made to stand out fro ...
Read more

›
WIP- Using a MKR1000 to create a WiFi Enabled 2/4 Wheeled Robot Platform, Hardware is in hand, now to implement software Story This is my 1st published hackster build. I have been interested in Wifi enabled Robot platforms since hearing about the raspberry pi for $25..... Now I have many Robotic Platforms built around the Raspberry Pi, Arduino, PcDuino and many clones of each of them. I have not mastered co ...
Read more

›