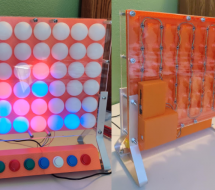 Recreating classic games in software is a great way to get better at coding or learn to code in the first place. If you do it in hardware though, you'll gain a lot more than coding skills. Just ask [Kelly] and [Jack] did, when they built this Arduino-based electronic Connect Four for a school project. We love that their interpretation manages to simplify game play and make it more fun than the original vers ...
Read more

›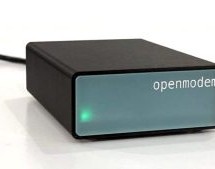 Readers of a certain age will no doubt remember the external modems that used to sit next to their computers, with the madly flashing LEDs and cacophony of familiar squeals announcing your impending connection to a realm of infinite possibilities. By comparison, connecting to the Internet these days is about as exciting as flicking on the kitchen light. Perhaps even less so. But while we don't use them to c ...
Read more

›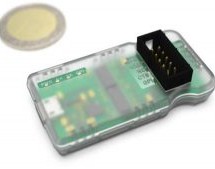 Coming soon to Crowd Supply is the ultimate USB-UART converter. μArt is a device that offers safe and reliable USB-to UART conversion. The voltage levels, electric potentials, and communication speeds are no longer a concern, and it can be used for data exchange or for Programming Arduino or ESP. μArt was designed for enthusiasts and professionals and for users in general who want to save money, time, and h ...
Read more

›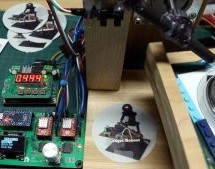 Hackers always have their eye out for a good deal, so when [Gadget Reboot] saw a good price on square stickers he had to pull the trigger. There was just one problem: his logo is a circle. He could have rectified the problem with a pair of scissors on a lazy afternoon, but we think building an elaborate circle cutting machine was a much better use of his time. But this project isn't just for the Giotto wann ...
Read more

›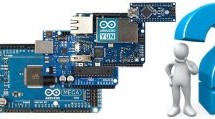 There are so many different makes and models of Arduino boards that it can be confusing to select the one you need for your project. All of these boards have different features and capabilities and some of them will be better suited for certain projects than others. Below, we will look at how to find and select the right Arduino board. What Is Arduino? Arduino is a board that is used to create small compute ...
Read more

›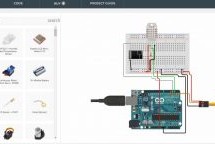 Arduino is an open source hardware and software company that creates Single Board Controllers (SBC) and Microcontroller kits, and these kits come in a Do-It-Yourself (DIY) form. Arduino can be used by almost anyone because it is inexpensive and also easy for professionals and even amateurs to use. Despite the fact that Arduino kits come in a pre-assembled manner, one can get stuck trying to think of ideas f ...
Read more

›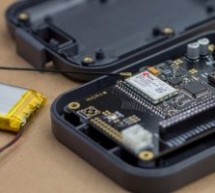 Building an Internet of Things based system has always been an exciting art that usually comes with one major challenge to overcome – Connectivity. A smart system or an even intelligent system that collects data without having any network capability can't be called an IoT system and it's that device connectivity that gives it the IoT factor. Cellular connectivity has been one of the go-to connectivity for I ...
Read more

›
Espressif systems has been working on different audio applications including smart speakers. Despite the fact that they have been developing their audio applications, as of February 2018, none of ESP32 software development kits was easily accessible and the hardware kits were not able to take on any new tasks. So, there were no chances to improve or implement new things using the hardware kits. Therefore, i ...
Read more

›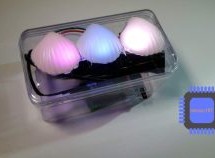 While we certainly acknowledge the valuable contributions of the open hardware community that help to mitigate the coronavirus crisis, we are also looking forward to the days when people start going back to building other things than 3D-printed face shields, pandemic trackers, and automatic soap dispensers. However, this handwash timer by [Agis Wichert] is a very creative version that also tries to solve th ...
Read more

›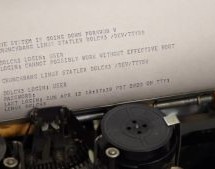 Buried deep within all UNIX-based operating systems are vestiges of the earliest days of computing, when "hardware" more often than not meant actual mechanical devices with cams and levers and pulleys and grease. But just because UNIX, and by extension Linux, once supported mechanical terminals doesn't mean that getting a teletype from the 1930s to work with it is easy. Such was the lesson learned by [Curio ...
Read more

›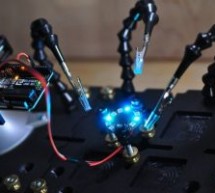 The Story Dear fellow Kickstarter Patrons, at various points in my life, I've built RC cars, messed with Arduino projects, built custom computers, assembled models, added LEDs to my snowboard and so on. A common thread in these projects was the need to hold pieces in place while I soldered, glued or painted my parts. The usual solution is some type of third hand tool…and there are some good ones out there b ...
Read more

›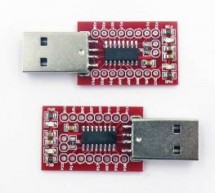 WCH (Nanjing QinHeng Corp.) has recently launched a CH55x family of microcontrollers based on an 8-bit C51 core with a USB interface, and I/Os. The boards all come with different I/Os configuration depending on the selected part number. Electro dragon, the popular online store that offers a range of electronic components is now listing one of the development boards – a tiny USB development board b ...
Read more

›