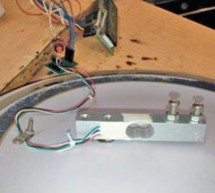 This article describes how to build a simple and low-cost digital kitchen weighing machine, which can measure weight of up to five kilograms. This digital weighing machine is easier to design. For a heavy-duty weighing machine like your bathroom scale, just change the load cell or strain gauge. Everything else remains the same. Circuit and working Circuit diagram of the weighing machine is shown in Fig. 2. ...
Read more

›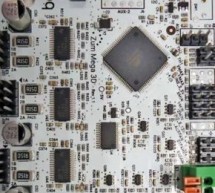 Ender 3 Marlin What is Marlin Firmware? Marlin firmware is the world's most popular 3D printer firmware. It runs on an 8-bit controller board, making it affordable, and it's fully open source and free to use. It's ideal for companies like Creality, who produces the Ender 3, to modify and add to their machines. While the Ender 3 is a great machine – it was even our winter 2018/19 pick for the "Best 3D Printe ...
Read more

›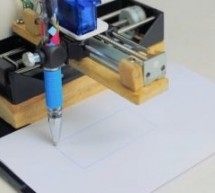 Makers and Arduino enthusiasts looking for a new project to keep them busy this weekend may be interested in a new DIY CNC drawing machine created by Mr Innovative. The tiny CNC plotter uses an Arduino Nano and two L293D ICs mounted to a custom PCB. Which have been translated into the proper format via Inkscape and Processing for your convenience. Watch the demonstration video below to learn more about how ...
Read more

›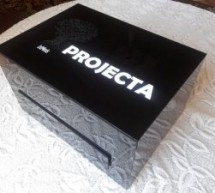 About From USA, Europe, China, and from Japan to India; from the Middle East and Hong Kong, we have been looking to find a creative solution for the most critical issue in electronic design: (PCB Fabrication). When you want to turn your innovation from a mere idea to a real product, you won't have to spend days in prototyping or weeks waiting for factories in order to see your dream becoming a reality. Our ...
Read more

›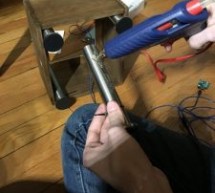 This sleek machine can mix juice cocktails or real ones (age permitting) on command and looks great on your counter. Story Volumetric vs Ratio Mixing Ratio Mixing Liquids are simultaneously pumped at different rates. For example, when asked to make "Tropical", orange juice would be pumped at full speed while pineapple and mango are pumped at 10% speed creating a 10:1:1 mixture of juices. This allows you to ...
Read more

›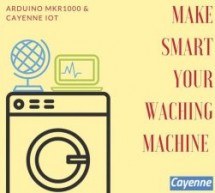 If also you, like me, put your vest on the washing machine and wait the best moment for wash the clothes... make SMART your Washing Machine. Things used in this project Hardware components Arduino MKR1000 × 1 Tilt Sensor Switch × 1 Software apps and online services myDevices Cayenne Arduino IDE Arduino Cloud Arduino Web Editor Story If also you, like me, put your vest on the washing machine and wait if is t ...
Read more

›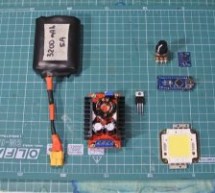 This project is about how to make a time machine! This machine looks like a glove, and can "stop" any moving subject. At first, watch a video with some demonstration and experiments, guess how it works, and then read about how to make it =) This effect looks like better in real life (by naked eye, not through a camera), without black lines. Smooth perfect time stop effectc!! IT IS REAL "OH MY GOD" REACTION! ...
Read more

›
We all are quite familiar with Electronic Voting Machines, where your vote gets registered electronically and you don't need to use ballot paper to vote in election. Today security is a major concern and it also needs to be ensured that someone can't vote twice, so this problem can be solved by introducing Finger Print Based Voting, where a person can be authorized based on his finger Print. This will also ...
Read more

›
Hi everybody, my name is Michiel and I am going to show you how to make an awesome looking laser engraver! A couple of months ago, there was a CNC challenge here at instructables, while checking out the entries of that contest, I saw some pretty cool engraving machines and I thought: "Why shouldn't I make my own?". And so I did, but I didn't want to make someone else's project, I wanted to make my own. And ...
Read more

›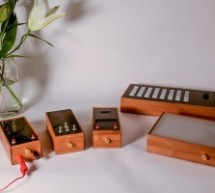 As a part of being an artist in residence at Instructables, I took it upon myself to build of couple of noise machines / music boxes. My interest lies in designing objects that would enable people to explore the world of sound synthesis and for me to get a better understanding on how the different interfaces enables different interactions and sound qualities. It has been an intense experience. Trying to bui ...
Read more

›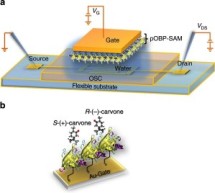 Every odour has its own specific pattern which our noses are able to identify. Using a combination of proteins coupled to transistors, for the first time machines are able to differentiate smells that are mirror images of each other, so called chiral molecules, something that has not been possible before. The human nose can distinguish between some of these molecules and the different forms of the same mole ...
Read more

›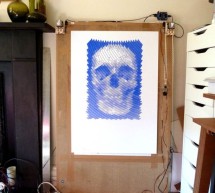 This machine, a variation on the hanging-pen plotter is a conspicuous and wilfully naive attempt to break out of the pristine, pixel perfect, colour-corrected space that exists inside our computers. It's a drawing machine, that takes a pen (a human tool) and uses it to draw in a singularly robotic way, with some grand results. It doesn't draw at all like we would (though it could), and we would struggle to ...
Read more

›