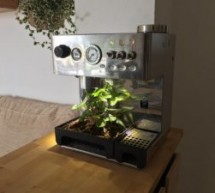 This thing has what plants crave! No, not electrolytes exactly — just water, light, and moisture polling every 30 minutes. We think it's fitting to take something that once manufactured liquid liveliness for humans and turn it into a smart garden that does the same thing for plants. So let's just get this out of the way: the espresso machine was abandoned because it was leaking water from a gasket. [The Pla ...
Read more

›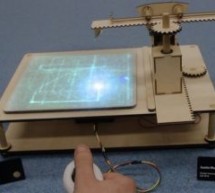 Makers Justin and friend Brett have created a fantastic DIY joystick controlled laser drawing machine powered by an Arduino development board. The framework has been constructed from laser cut wood and other parts totalling under $20 purchase to complete the project check out the video below to learn more. https://youtu.be/bYKirdPb8-o In between studying breaks during midterm week, my friend Brett and I des ...
Read more

›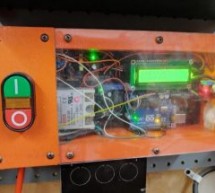 If you need to keep your workshop a little tidier and are looking for own easy to build Arduino air filtration system you might be interested in a new project which is activated whenever it hears a machine start-up. Watch the video below to learn more about the automated air filtration system which is based on an Arduino Uno and solid-state relay (SSR). "I built an Arduino-controlled device that automatical ...
Read more

›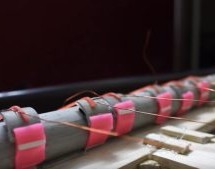 It's one thing to be able to transcribe music from a flute, and it's another to be able to make a flute play pre-written music. The latter is what [Abhilash Patel] decided to pursue in the flute player machine, an Arduino-based project that uses an air flow mechanism and PVC pipes to control the notes produced by a makeshift flute. It's currently able to play 17 notes, just over two octaves starting from th ...
Read more

›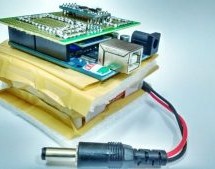 Electronic market is full of devices called pedometer and fitness tracker. They counts the number of steps you have taken, distance you have covered, whether you are walking or running and bunch of other stuff. Ever wondered, how these devices perform such measurements. I decided to make one on my own and share the knowledge of making it with guys. In this instructable we will develop accelerometer data acc ...
Read more

›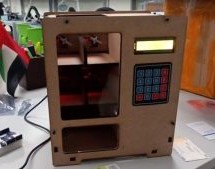 A common sight in the world of hackerspaces is an old vending machine repurposed from hawking soda cans into a one-stop shop for Arduinos or other useful components. [Gabriel D'Espindula]'s mini vending machine may have been originally designed as an exercise for his students and may not be full sized, but we can see it or machines like it taking away some of the demand for those surplus models. I ...
Read more

›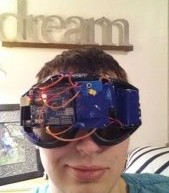 This is an inexpensive, DIY, Arduino-powered oneironautics device that allows users to alert themselves when they are in a deep dreamstate, without waking up. In other words, this machine will tell you when you are dreaming, while you are dreaming. Why is this such a big deal? Because, this is the first step to achieving a lucid dream where you are in control and can dream whatever you want. Q: Is this ...
Read more

›
Watching a sport can be a bit odd if you aren't familiar with it. Most Americans, for example, would think a cricket match looked funny because they don't know the rules. If you were not familiar with baseball, you might wonder why one of the coaches was waving his hands around, touching his nose, his ears, and his hat seemingly at random. Those in the know however understand that this is a secret signal to ...
Read more

›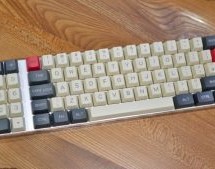 The great thing about being a maker is that when the market fails to meet your needs, you can strike out on your own. [GuzziGuy] did just that, building a bespoke mechanical keyboard that's stylish to boot. The aim was to create a keyboard well suited to working without a mouse, and with a keypad on the opposite side to suit a left-hander's predilections. The case consists of an aluminium top plate with an ...
Read more

›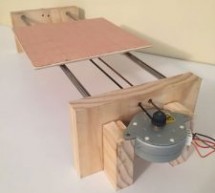 Hey guys this is part 2 of my Arduino CNC machine! Thanks to you guys you motivated me to make my next part into building this! This is me building the y-axis on the CNC machine. Hope you guys enjoy! Step 1: Patreon As you may or may not know, I am Kester. I have a YouTube channel that is based on making electronics videos and diy videos and tutorials. As me making lots of videos and putting time and lots o ...
Read more

›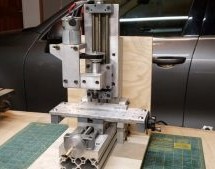 Hanging around the machining community online, you'd be more than familiar with clapped out Bridgeport mills, which are practically a meme at this point. But mills come in all shapes and sizes, from the stout old iron from the days of yore, to smaller, compact builds. [Honus] decided to build the latter, and shared the details of the project. The aim of [Honus's] build is to create a small benchtop mil ...
Read more

›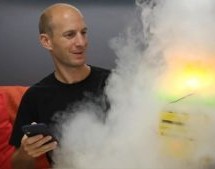 The leaves are turning brown, and the spookier season is upon us. If you're currently working up plans for a top-notch Halloween party, you would do well to consider building a fog machine like this unit from [DIY Machines]! This fog machine is based around dry ice, so you'll need to source that from an external supplier. The machine consists of a closed container filled with hot water, inside which is a mo ...
Read more

›