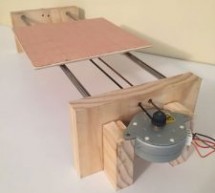 Hey guys this is part 2 of my Arduino CNC machine! Thanks to you guys you motivated me to make my next part into building this! This is me building the y-axis on the CNC machine. Hope you guys enjoy! Step 1: Patreon As you may or may not know, I am Kester. I have a YouTube channel that is based on making electronics videos and diy videos and tutorials. As me making lots of videos and putting time and lots o ...
Read more

›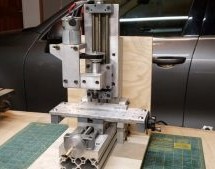 Hanging around the machining community online, you'd be more than familiar with clapped out Bridgeport mills, which are practically a meme at this point. But mills come in all shapes and sizes, from the stout old iron from the days of yore, to smaller, compact builds. [Honus] decided to build the latter, and shared the details of the project. The aim of [Honus's] build is to create a small benchtop mil ...
Read more

›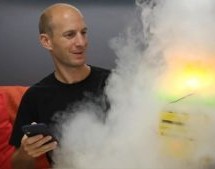 The leaves are turning brown, and the spookier season is upon us. If you're currently working up plans for a top-notch Halloween party, you would do well to consider building a fog machine like this unit from [DIY Machines]! This fog machine is based around dry ice, so you'll need to source that from an external supplier. The machine consists of a closed container filled with hot water, inside which is a mo ...
Read more

›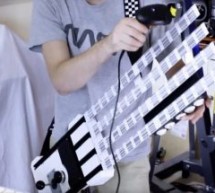 Maker and 3D printing enthusiast James Bruton has created a new project in the form of a barcode scanner MIDI guitar. Using parts from old arcade machines and the little Arduino programming and an Arduino MEGA with a USB host shield and a MIDI shield, the unique musical instrument uses barcodes to create sounds. Watch the demonstration video below to learn more and see the barcode scanner MIDI guitar inacti ...
Read more

›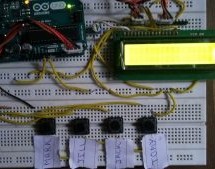 This instructable will teach you to build a simple Arduino based Voting machine using simple components such as push buttons and LCD. The highlighting feature of this system is that Serial Monitor in Arduino IDE is used to perform the polling operation no other external applications needed. Key Features: Every step of polling operation will be under control of the supervisor.Password enabled security system ...
Read more

›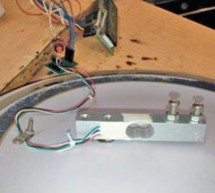 This article describes how to build a simple and low-cost digital kitchen weighing machine, which can measure weight of up to five kilograms. This digital weighing machine is easier to design. For a heavy-duty weighing machine like your bathroom scale, just change the load cell or strain gauge. Everything else remains the same. Circuit and working Circuit diagram of the weighing machine is shown in Fig. 2. ...
Read more

›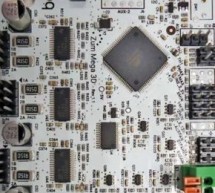 Ender 3 Marlin What is Marlin Firmware? Marlin firmware is the world's most popular 3D printer firmware. It runs on an 8-bit controller board, making it affordable, and it's fully open source and free to use. It's ideal for companies like Creality, who produces the Ender 3, to modify and add to their machines. While the Ender 3 is a great machine – it was even our winter 2018/19 pick for the "Best 3D Printe ...
Read more

›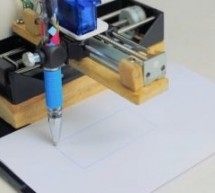 Makers and Arduino enthusiasts looking for a new project to keep them busy this weekend may be interested in a new DIY CNC drawing machine created by Mr Innovative. The tiny CNC plotter uses an Arduino Nano and two L293D ICs mounted to a custom PCB. Which have been translated into the proper format via Inkscape and Processing for your convenience. Watch the demonstration video below to learn more about how ...
Read more

›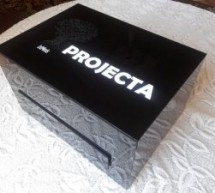 About From USA, Europe, China, and from Japan to India; from the Middle East and Hong Kong, we have been looking to find a creative solution for the most critical issue in electronic design: (PCB Fabrication). When you want to turn your innovation from a mere idea to a real product, you won't have to spend days in prototyping or weeks waiting for factories in order to see your dream becoming a reality. Our ...
Read more

›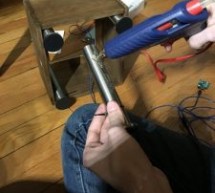 This sleek machine can mix juice cocktails or real ones (age permitting) on command and looks great on your counter. Story Volumetric vs Ratio Mixing Ratio Mixing Liquids are simultaneously pumped at different rates. For example, when asked to make "Tropical", orange juice would be pumped at full speed while pineapple and mango are pumped at 10% speed creating a 10:1:1 mixture of juices. This allows you to ...
Read more

›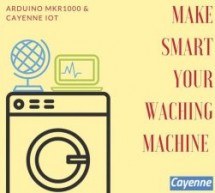 If also you, like me, put your vest on the washing machine and wait the best moment for wash the clothes... make SMART your Washing Machine. Things used in this project Hardware components Arduino MKR1000 × 1 Tilt Sensor Switch × 1 Software apps and online services myDevices Cayenne Arduino IDE Arduino Cloud Arduino Web Editor Story If also you, like me, put your vest on the washing machine and wait if is t ...
Read more

›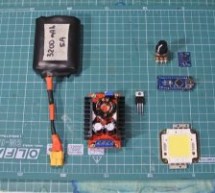 This project is about how to make a time machine! This machine looks like a glove, and can "stop" any moving subject. At first, watch a video with some demonstration and experiments, guess how it works, and then read about how to make it =) This effect looks like better in real life (by naked eye, not through a camera), without black lines. Smooth perfect time stop effectc!! IT IS REAL "OH MY GOD" REACTION! ...
Read more

›