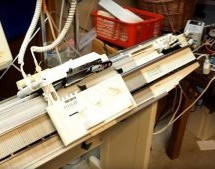 Those of us who to textile work may own a sewing machine and even if we're really into it and have the funds, an overlocker. But there's another machine in that field that few of us will have, and that's a knitting machine. These machines have a sliding carriage over a long array of needles, and even the cheaper ones are way more expensive than for example a pretty decent oscilloscope. [Irene Wolf] has a Pa ...
Read more

›
There's no project that dives into existential quandaries more than a useless machine, as they can truly illustrate the futility of existence by turning themselves off once they have been powered on. Typically this is done with a simple switch, but for something that can truly put the lights out, and then re-illuminate them, [James]'s latest project is a useless machine that performs this exercise with a ca ...
Read more

›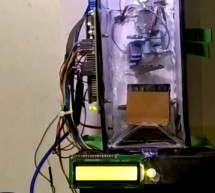 We've all been there. A big bag of resistors all mixed up. Maybe you bought them cheap. Maybe your neatly organized drawers spilled. Of course, you can excruciatingly read the color codes one by one. Or use a meter. But either way, it is a tedious job. [Ishann's] solution was to build an automatic sorter that directly measures the value using a voltage divider, rather than rely on machine vision as is often ...
Read more

›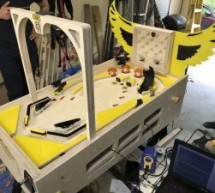 Ever since he was a young boy, [Tyler] has played the silver ball. And like us, he's had a lifelong fascination with the intricate electromechanical beasts that surround them. In his recently-completed senior year of college, [Tyler] assembled a mechatronics dream team of [Kevin, Cody, and Omar] to help turn those visions into self-playing pinball reality. You can indeed play the machine manually, and the A ...
Read more

›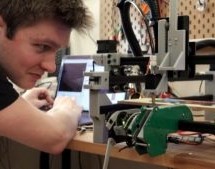 Give your grizzled and cramped hands a break from stuffing boards with surface mount components. This is the job of pick and place machine, and over the years these tools of the trade for Printed Circuit Board Assembly (PCBA) have gotten closer to reality for the home shop; with some models diving below the $10,000 mark. But if you're not doing it professionally, those are still unobtanium. The cost of this ...
Read more

›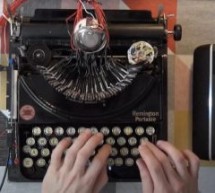 Maker William Sun Petrus has created an awesome drum machine using a 1920's Remington compact typewriter combined with a little Arduino hardware and programming. The processing power is provided by an Arduino Mega and software used includes Ableton, Loop Midi and Hairless Midi Serial. Check out the video below to learn more and see the unique drum machine in action. This is a remington portable typewriter, ...
Read more

›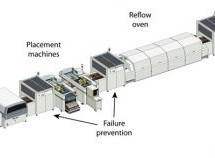 PCBWay is one of the best PCB prototype and assembly manufacturer in China. Their professional engineers and technicians will work closely with you to ensure the best quality and quickest possible lead time. Fulfilling thousands of orders daily from around the world, it have established them as the leading supplier of PCB and PCBA services for consistent quality and excellent services. Capabilities: SM ...
Read more

›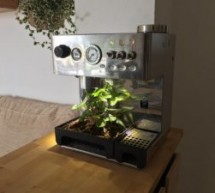 This thing has what plants crave! No, not electrolytes exactly — just water, light, and moisture polling every 30 minutes. We think it's fitting to take something that once manufactured liquid liveliness for humans and turn it into a smart garden that does the same thing for plants. So let's just get this out of the way: the espresso machine was abandoned because it was leaking water from a gasket. [The Pla ...
Read more

›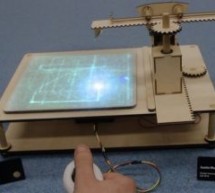 Makers Justin and friend Brett have created a fantastic DIY joystick controlled laser drawing machine powered by an Arduino development board. The framework has been constructed from laser cut wood and other parts totalling under $20 purchase to complete the project check out the video below to learn more. https://youtu.be/bYKirdPb8-o In between studying breaks during midterm week, my friend Brett and I des ...
Read more

›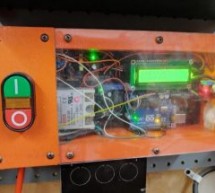 If you need to keep your workshop a little tidier and are looking for own easy to build Arduino air filtration system you might be interested in a new project which is activated whenever it hears a machine start-up. Watch the video below to learn more about the automated air filtration system which is based on an Arduino Uno and solid-state relay (SSR). "I built an Arduino-controlled device that automatical ...
Read more

›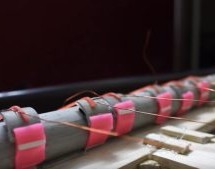 It's one thing to be able to transcribe music from a flute, and it's another to be able to make a flute play pre-written music. The latter is what [Abhilash Patel] decided to pursue in the flute player machine, an Arduino-based project that uses an air flow mechanism and PVC pipes to control the notes produced by a makeshift flute. It's currently able to play 17 notes, just over two octaves starting from th ...
Read more

›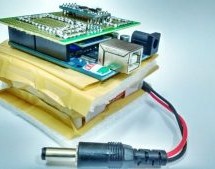 Electronic market is full of devices called pedometer and fitness tracker. They counts the number of steps you have taken, distance you have covered, whether you are walking or running and bunch of other stuff. Ever wondered, how these devices perform such measurements. I decided to make one on my own and share the knowledge of making it with guys. In this instructable we will develop accelerometer data acc ...
Read more

›