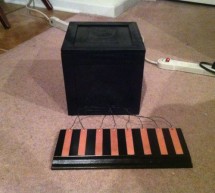 The Octo-phonic Synthesizer is a polyphonic synthesizer that is able to produce eight tones that in the end, creates a musical scale. Inspiration for this creation came from this project. I like to think of it as an electronic organ. I used the core foundation of blinkyblinky's idea, but also focused more in detail to the craftsmanship of the housing of the actual synthesizer and the other parts.  This proj ...
Read more

›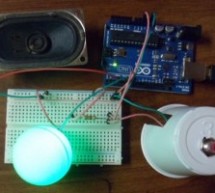 This is one of the first projects I have made with Arduino. It's a little siren with a LED that fades and blinks on and off. It demonstrates basic use of LEDs and speakers. Also check out this article: 8-Pin Programming Shield Constructive criticism is appreciated! Let's get started! Step 2: Solder jumper wires to the button and speaker Fire up your soldering iron and attach wires to each of leads on ...
Read more

›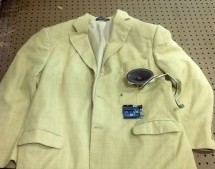 As a project for one of my college classes, we were asked to create something using the Arduino. After a few different ideas, I settled on putting an Arduino noise machine into a suit jacket. It uses parts of the jacket to make function, so that it appears that the jacket is making sounds for no reason. The code that I used was from blinkyblinky, and can be found here. Using his project as the basis, its a ...
Read more

›
This is a set of musical bells which are driven by solenoids and controlled by an Arduino microcontroller. There are 8 bells covering one octave. The bells are controllable from a PC, or the tower can stand alone and play pre-programmed melodies. Check out the final page for video of it in action. Step 1: Parts The following parts were used: 1 set of chromatic handbells. I got these from my local Aldi for $ ...
Read more

›
As a follow up to the Arduino Audio Input tutorial that I posted last week, I wrote a sketch which analyzes a signal coming into the Arduino's analog input and determines the frequency.  The code uses a sampling rate of 38.5kHz and is generalized for arbitrary waveshapes.  I've also turned the LED attached to pin 13 into a clipping indicator, so you know if you need to adjust your signal's amplitude as you ...
Read more

›