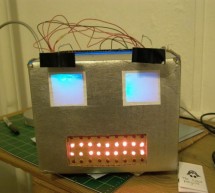 This robot head was originally built as a end of the year project for my physical computing class, but over the summer it has "learned" how to talk. The head is powered by two Freeduinos, 3 TLC5940NT chips and an Adafruit Industries Wave Shield found here: www.ladyada.net/make/waveshield/. The head is currently connected to a computer by two USB cables, one for power, one for sending it serial commands on w ...
Read more

›
Objective: To create from scratch a working robot that is able to avoid walls and obstacles. Ever wanted to make a robot that could actually do something, but never had the time or knowledge to do it? Fear no more, this instructable is just for you! I will show you step by step how to make all the necessary parts, and programs to get your very own robot up and running. I was first inspired to build a robot ...
Read more

›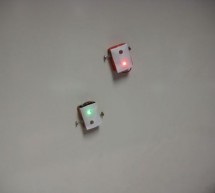 This Instructable will teach you how to create magnetic robots that traverse vertical surfaces. These robots can move on any metallic walls, including elevators, whiteboards, refrigerators or metal doors. The robots are outfitted with several light sensors, allowing them to respond to simple user interactions. My implementation supports 3 robot 'personalities', which can be changed by covering the topmost l ...
Read more

›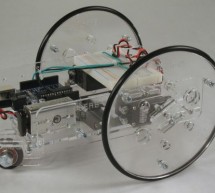 What better way to start experimenting with open source micro-controllers ( Arduino ) then by building your very own open source robot ( CC (SA -BY) )? What to do with your SERB? (here) - How to connect your SERB to the internet and drive it over a Skype video call. (here) - How to Control Your SERB Using a Wii nunchuck's accelerometers (here) - How to Add Obstacle Detecting Whiskers to Your Robot (here) - ...
Read more

›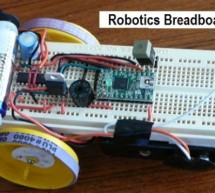 This Instructable shows you how to build a simple, inexpensive breadboard for robotics experiments. It is a companion to Cheap, Easy Robotics for the Non-Programmer. Here we'll learn how to build a Babuino robot to use for experiments with the Babuino/Blocos software environment. Using a breadboard like this makes it easy to experiment with robotic circuits. Since no soldering is required, it's also very ea ...
Read more

›
Hi everyone. This my new project IR remote control robot using arduino. This is a simple design robot you can easily build it. Step 1: Requirements: Project requirements: Arduino uno Tsop1738 (ir receiver) H bridge ic (L293D) Two dc motor A robot base 9v Battery Step 2: Circuit Diagram For The circuit diagram refer the bellow device pin description and make connection to arduino based on the program of the ...
Read more

›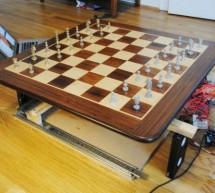 Judging by the sheer number of chess related Instructables, I think it's safe to say the community enjoys the game.  It can be difficult, however, to find someone who plays on the same level you do.  To solve this dilemma, and to increase my playing skills, I built this arduino powered chess playing robot. The board works like any other xy table, with a few key differences.  First, the x axis has an extra s ...
Read more

›
My second holiday project was a bit more fun than just blinking lights. I decided to tear apart a $10 RC jeep and control it with the Arduino. For this project, I added a motor shield on top of the Arduino that I purchased at the same Radio Shack where I found the RC car (Who would have thought that Radio Shack would get back to the hobby electronics game, after they seemed to be turning into a cell phone s ...
Read more

›
Many times I have Googled for "Arduino Robot" in hopes of finding a robot to build. I end up finding many versions of a obstacle avoiding robot that uses either an infrared or a sonar range finder sensor mounted on a servo to detect objects in its way while randomly roaming the area around it. The problem with this robot is it is expensive and very advanced in some aspects for a "first robot" to make with a ...
Read more

›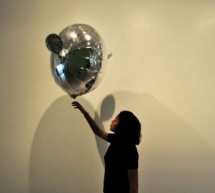 Ollie is an open source blimp-based autonomous and ambient robot that dwells in human habitats. Ollie is observant, often flying in a manner suggesting curiosity for the world around him. Ollie reacts to voices by excitedly flapping his wings, communicating his friendliness and eagerness to be noticed. Ollie wants to know about humans and yearns for their attention. Ollie is available to DIYers, hobbyists, ...
Read more

›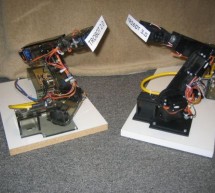 The TROBOT is a miniature six-axis articulated robot, modeled after large industrial & assembly line robots. The prototype versions were developed to be interfaced with ABB's Robot Studio software. Robot Studio was designed to program, simulate, and debug real industrial robots in an offline virtual environment. This project uses the power of ABB's 'Virtual Robot Controller' to actually generate robot p ...
Read more

›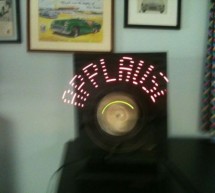 I saw these POV(Persistence of Vision)  devices on other Instructables and thought I would like to make one and I have always wanted my own "APPLAUSE" sign.  Next improvement will be to make it go on whenever I enter the room.  :)  Maybe have it say, "And here's Charlie !" But that is for another time. So I got a fan at a garage sale, did some reading , found some code and below is a video of my machine in ...
Read more

›