Boundary Devices is the company who launched the i.MX6 based Nitrogen6 in 2012, a globally adopted i.MX 6 SABRE Lite development board (now BD-SL-i.MX6). The company has recently announced the availability of its new Nitrogen8M SBC (Single Board Computer) that runs Linux or Android on a quad-core i.MX8M processor. The NItrogen8M will be the first commercially designed and tested i.MX 8M based SBC solution to be available to the embedded market.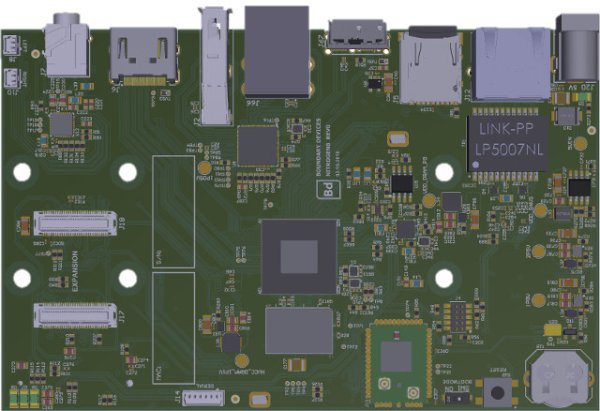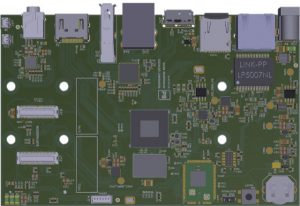 The i.MX 8M family of application processors from NXP is based on Arm® Cortex®-A53 and Cortex-M4 cores which provide industry-leading audio, voice and video processing capabilities. They offer support for video quality with full 4K UltraHD resolution and HDR (Dolby Vision, HDR10, and HLG), DSD512 audio capability, flexible memory options as demonstrated in the Nitrogen8, and many other features.
The NXP's latest i.MX 8M Quad processor powers the Nitrogen8M, an upgrade from the i.MX7 based Nitrogen7. The i.MX 8MQ features 4 Cortex-A53 (1.5GHz) and 1 Cortex-M4F (266MHz) cores. The Nitrogen8M will come standard with 2GB of LPDDR4 of RAM with a 4GB version also available. It features a microSD Card slot, an optional 8GB eMMC version expandable to 128GB,  USB 3.0 for high-speed data communication and of course adhering to the industry latest trend. At 136.7 x 87mm, the Nitrogen8M is slightly larger than the i.MX7 based Nitrogen7 and the earlier i.MX6-based Nitrogen6.
Nitrogen8M includes the latest in network connectivity options to serve IoT applications that employ edge, cloud, and fog computing. The SBC comes with a Gigabit Ethernet port as well as the BD-SDMAC, a pre-certified WiFi 802.11ac + Bluetooth 4.1 module based on the QCA9377.  It also includes HDMI ([email protected]) and 4-lane MIPI-DSI (1080p) display connections; two, 4-lane MIPI-CSI; headphone, microphone, and amplifier interfaces. Nitrogen8M will quickly find applications in the areas of smart-home, smart-speaker, industry, display applications, and many more.