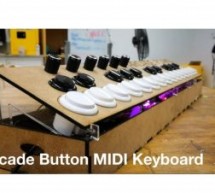 This is a version 2.0 of one of my first forays into Arduino and DIY MIDI programming. I've developed my skills in prototyping and design so I thought it would be a good demonstration of process and progression. With a more informed design process I recycled the buttons from my first attempt and set off to build 2.0! Step 1: Materials My 1st version used an Arduino Mega because of the many intputs it has bu ...
Read more

›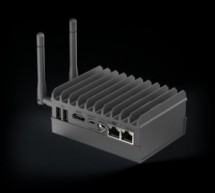 The first MintBox Mini was released in 2015 in partnership between Compulab and the Linux Mint team. Since then, there has been an advancement in the software and the hardware that powered the first iteration. In March 2018, Compulab has continued with the Linux Mini Project releasing a replacement for the AMD A10 based MintBox Mini Pro mini PC called the MintBox Mini 2 (MBM2). The new MintBox Mini 2 c ...
Read more

›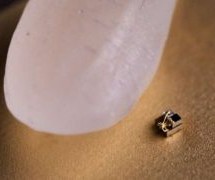 The battle of the world smallest computer is something the researchers at the University of Michigan don't attempt to give up anytime soon with the introduction of the Michigan Micro Mote, a computer smaller than a grain of rice. The Michigan Micro Mote has helped researchers at the University of Michigan remain top in the competition of the creation of the world's smallest computer. IBM took the title in M ...
Read more

›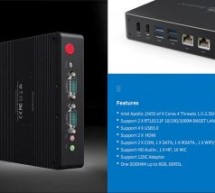 The Chinese based company, Beelink is known for its set of consumer-oriented mini PC, and Android TV Boxes has now launched a new brand of mini PC that slightly differs from its traditional domestic-focused mini-PC but with the of hope of targeting industrial and commercial uses called the Beelink KT03. The Beelink KT03 is meant to find applications in industrial, commercial and research applications. ...
Read more

›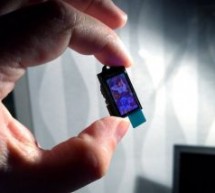 The adoption of Wearables has been on the rise especially with the advent of smartwatches and smart glasses, and a growing interest in augmented and the virtual reality space. Most watches are beginning to have some level of smartness and the everyday smartwatch is becoming cheaper. For example, in the last five months, I have own two sets of smartwatches with a different artistic and feel. The Wearable mar ...
Read more

›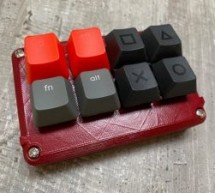 Have you built a macro keypad yet? This is one of those projects where the need can materialize after the build is complete, because these things are made of wishes and upsides. A totally customized, fun build that streamlines processes for both work and play? Yes please. The only downside is that you actually have to like, know how to build them. Suffer no more, because [Andy Warburton] can show you e ...
Read more

›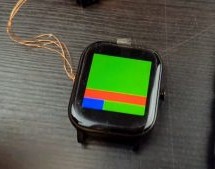 [Aaron Christophel] has been busy, he picked up a P8 smartwatch of the type that many of you will no doubt have seen. They cost almost nothing and do almost… nothing. In all fairness, they do connect to your phone using Bluetooth LE courtesy of a chip from Nordic (the NRF52832), and they can do several simple tasks. But they don't run applications in the way an Android or Apple watch does. [Aaron] wants to ...
Read more

›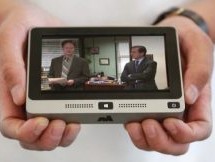 Change is constant and accepted by most people if not all. The Evolution of the digital computer has been continuous, technological advancement brought minicomputers, microcomputers, and even notepads. It also brought the invention of smartphones and tablets, but all these gadgets which have been in existence have different issues such as size, weight, ability to carry out specific functions well and many m ...
Read more

›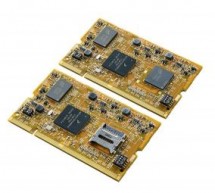 Artila Electronics, a professional in development and manufacture of ARM-based embedded Linux systems, has released a SODIMM module M-X6ULL based on NXP i.MX6ULL processor family. The new M-X6ULL is designed to meet the needs of many general embedded applications that require power efficient, high performance and cost optimized solution, as well as embedded systems that require high-end multimedia applicati ...
Read more

›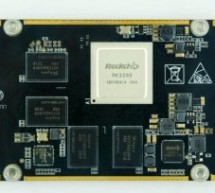 The RK3399 processor from Rockchip has seen adoption in some boards in recent times. The Rockchip RK3399 processor has been deployed on boards like the Odroid-N1 board, Firefly's Firefly-RK3399, the Theobroma RK3399-Q7 SoM, and more recently the Shenzhen Xunlong's Orange Pi RK3399. The RK3399 is a low power, a high-performance processor for computing, personal mobile internet devices, and other smart device ...
Read more

›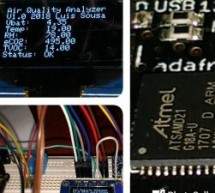 Story The quality of the air that we breathe, is very important to our health. This device analyses the air quality inside our homes, and records the values in a SD card. By analyzing the stored values, we know how the evolution of the parameters thru time was. I will use temperature, humidity and air quality sensors that are cheap enough to use in this kind of project, without sacrificing too much the prec ...
Read more

›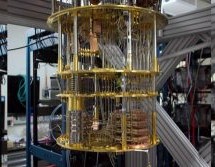 On Monday, March 05, 2018, research scientists from the Google Quantum Al lab whose goal is to build a quantum computer that can be used to solve real-world problems, presented their latest quantum processor called Bristlecone at the annual American Physical Society meeting in Los Angeles. Qubits or quantum bits are merely the quantum analogue of classical binary bits. Two of the most critical challenges re ...
Read more

›