Densitron, a creator of display technologies and global leader in display, monitor and embedded computing solutions, has launched its new single board computer (SBC) appropriately named "Aurora SBX™" (derived from the Latin for first light), along with its extremely versatile application-specific software. Developed by the company's Embedded division, this original board will help engineers using Densitron ...
Read more

›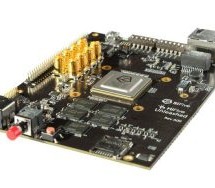 RISC-V is an open specification of an Instruction Set Architecture (ISA). That is, it describes the way in which software talks to an underlying processor – just like the x86 ISA for Intel/AMD processors and the ARM ISA for ARM processors. Unlike those, however, the RISC-V ISA is open so that anyone can build a processor that supports it. Just as Linux revolutionize the software world, RISC-V could create a ...
Read more

›
IoT which translates to the Internet of Things has been a significant buzz for the last five years while disrupting major Industries (from Agriculture, Energy, Healthy, Sports and several others). IoT adoption has seen rapid development in the makers' world, with different makers and manufacturers producing various forms of boards, chips, software to facilitate quick IoT development. Boards like ESP8266 fro ...
Read more

›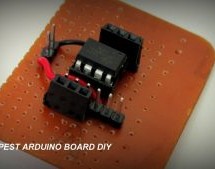 Well most of time i get troubled when i need Arduino in some projects where i need few I/O pinsWell thanks to Arduino-Tiny platformArduino program can be burned into the Avr-tiny Series like Attiny 85/45 Arduino-Tiny is an open source set of ATtiny "cores" for the Arduino platform. It provides a core that enables Arduino users to work with the ATtiny84 (84/44/24), ATtiny85 (85/45/25), and ATtiny2313 (4313) ...
Read more

›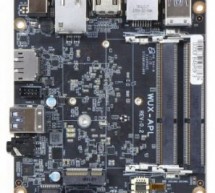 The Intel Apollo Lake SoCs officially known as the Intel Atom® processor E3900 series, Intel® Celeron® processor N3350, and Intel® Pentium® processor N4200 platform empowers real-time computing in digital surveillance, new in-vehicle experiences, advancements in industrial and office automation, new solutions for retail and medical, and more. Intel which has also pioneered the Embedded NUC (eNUC) through it ...
Read more

›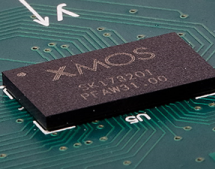 XMOS is one of the many companies that has ventured in voice recognition technology. They created the VocalFusion XVF3500 device, the first voice processor to have true stereo-AEC support in a far-field linear microphone array solution. Voice recognition is a relatively new technology for consumers which we came to know with Siri, google home, Alexa etc. However, this technology has been developed since 195 ...
Read more

›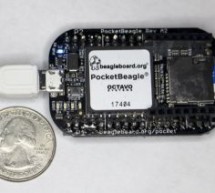 The PocketBeagle is a tiny but powerful inexpensive key-fob-sized open source Linux computer. It has 44 digital I/O pins, 8 analog inputs, and supports multiple serial I/O protocols, making it very useful as a controller. In addition, its processor includes two 200-MHz microcontrollers that allow you to implement low-latency, real-time functions while still having the capabilities of a Linux system This art ...
Read more

›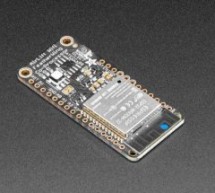 Adafruit has announced the arrival of the new AirLift FeatherWing ESP32 WiFi co-processor this week, making it available from their online store priced at $12.95. The small FeatherWing board allows you to use the powerful ESP32 as a WiFi co-processor. Adafruit explains a little more about the benefits of using the processor for your wireless connectivity. "Having WiFi managed by a separate chip means your c ...
Read more

›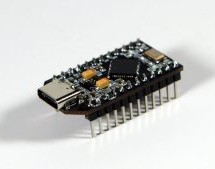 USB-C versus USB Micro connectors are turning into one of the holy wars of our time. Rather than be left on the wrong side of the divide [Stefan S] has come up with his own USB-C version of of an Arduino Pro Microto avoid having to always find a different cable. Home made Arduinos come in all shapes and sizes from the conventional to the adventurous, and from the pictures it seems that this one is firm ...
Read more

›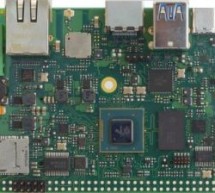 F&S Elektronik Systeme has unveiled its latest Pico-ITX format (100 x 72mm) SBC named ArmStone™MX8M. This board is powered by the NXP i.MX processor. Preliminary shipping will not until Q2 of this year. The new ArmStone™MX8M is available with dual or quad-core variants of the 1.5GHz, Cortex-A53 i.MX8M. The SoC combines a Vivante GC7000Lite GPU and VPU, enabling 4K HEVC/H265, H264, and VP9 video decoding ...
Read more

›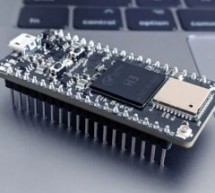 A new development board has been created by a small development team based in Cairo called Elk. Specifically created to aid the process of building decentralised Internet of Things projects, that can protect your privacy, accept payments and "interact with smart contracts". Check out the demonstration video below to learn more about the Elk development board which is launched via Kickstarter this week and i ...
Read more

›
Estone technology is proud to announce the new addition to our pico-ITX embedded board family – EMB-2238, an NXP i.MX8M based single board computer.  Building upon the success of our i.MX6 board series. The EMB-2238 is our first embedded board to integrated with hardware DSP specially designed for voice control applications, This Quad core ARM Cortex-A53 board takes the advantage of NXP's latest i.MX8M appl ...
Read more

›