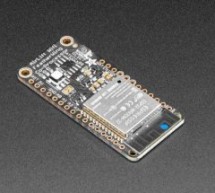 Adafruit has announced the arrival of the new AirLift FeatherWing ESP32 WiFi co-processor this week, making it available from their online store priced at $12.95. The small FeatherWing board allows you to use the powerful ESP32 as a WiFi co-processor. Adafruit explains a little more about the benefits of using the processor for your wireless connectivity. "Having WiFi managed by a separate chip means your c ...
Read more

›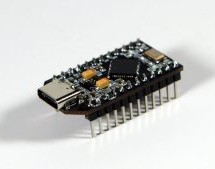 USB-C versus USB Micro connectors are turning into one of the holy wars of our time. Rather than be left on the wrong side of the divide [Stefan S] has come up with his own USB-C version of of an Arduino Pro Microto avoid having to always find a different cable. Home made Arduinos come in all shapes and sizes from the conventional to the adventurous, and from the pictures it seems that this one is firm ...
Read more

›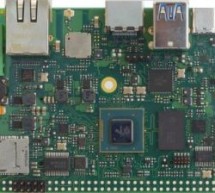 F&S Elektronik Systeme has unveiled its latest Pico-ITX format (100 x 72mm) SBC named ArmStone™MX8M. This board is powered by the NXP i.MX processor. Preliminary shipping will not until Q2 of this year. The new ArmStone™MX8M is available with dual or quad-core variants of the 1.5GHz, Cortex-A53 i.MX8M. The SoC combines a Vivante GC7000Lite GPU and VPU, enabling 4K HEVC/H265, H264, and VP9 video decoding ...
Read more

›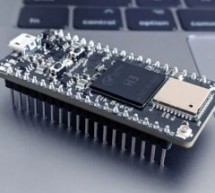 A new development board has been created by a small development team based in Cairo called Elk. Specifically created to aid the process of building decentralised Internet of Things projects, that can protect your privacy, accept payments and "interact with smart contracts". Check out the demonstration video below to learn more about the Elk development board which is launched via Kickstarter this week and i ...
Read more

›
Estone technology is proud to announce the new addition to our pico-ITX embedded board family – EMB-2238, an NXP i.MX8M based single board computer.  Building upon the success of our i.MX6 board series. The EMB-2238 is our first embedded board to integrated with hardware DSP specially designed for voice control applications, This Quad core ARM Cortex-A53 board takes the advantage of NXP's latest i.MX8M appl ...
Read more

›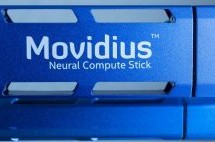 Last week, Intel launched the Movidius Neural Compute Stick, which is a deep learning processor on a USB stick. This USB stick was not an Intel invention. In fact, Intel had acquired Movidius company that had produced last year the world's first deep learning processor on a USB stick based around their Myriad 2 Vision Processor. Neural Compute Stick is based around the Movidius MA2150, the entry level chip ...
Read more

›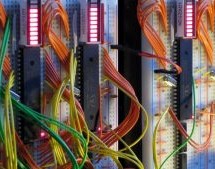 Parallel processing is an idea that will be familiar to most readers. Few of you will not be reading this on a device with only one processor core, and quite a few of you will have experimented with clusters of Raspberry Pi or similar SBCs. Instead of one processor doing tasks sequentially, the idea goes, take a bunch of processors and hand out the tasks to be done simultaneously. It's a fair bet though tha ...
Read more

›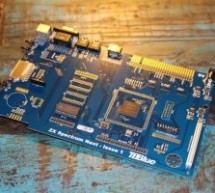 In 1982, the UK's best selling computer, ZX Spectrum, was released by Sinclair as 8-bit personal home computer highlighting the machine's color display. And today, a group of makers are introducing the Spectrum Next, an updated and enhanced version of ZX Spectrum. The Spectrum Next is fully compatible with the original one. It enhanced to provide a wealth of advanced features such as better graphics, SD car ...
Read more

›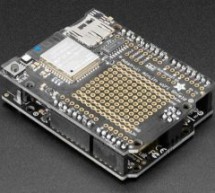 A new piece of Arduino hardware is now available to purchase from the Adafruit online store in the form of the Adafruit AirLift Shield. A piece of kit that offers you an Arduino shield that allows you to use the ESP32 as a WiFi co-processor. If your favourite Arduino board doesn't have integrated wireless connectivity the new AirLift Shield can rectify that. Handling all the heavy lifting of connecting to a ...
Read more

›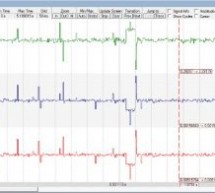 While building an ultra-low power application, sensitive hardware and software validation is required to reach system and long battery life. Testing will need an interaction with the tested parts, like simulating input pins of the target application. These difficulties could be solved with ARM's new debug adapter "ULINKplus". It connects the target system with the PC through USB port using a 10-pin Cortex D ...
Read more

›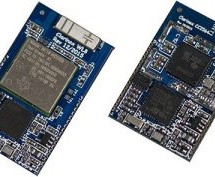 Clarinox Technologies Pty Ltd was formed with the aim of providing cost effective and innovative wireless embedded systems solutions to business. Due to the experience of the Clarinox team, more embedded systems are designed to develop leading edge solutions. In addition to delivering flexible and robust wireless protocol software for embedded systems developments. Clarinox hottest products are Koala® Conne ...
Read more

›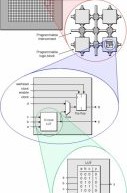 A little while ago, it struck me that I was getting tired of explaining what FPGAs are and how they work their magic to those of my chums who -- thus far -- have worked only with microcontrollers (MCUs), so I decided to write a three-part mini-series of articles to offer as an introduction. As I said in the first column: A lot of my friends are highly experienced embedded design engineers, but they come fro ...
Read more

›