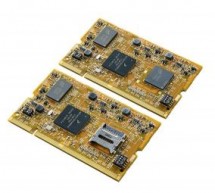 Artila Electronics, a professional in development and manufacture of ARM-based embedded Linux systems, has released a SODIMM module M-X6ULL based on NXP i.MX6ULL processor family. The new M-X6ULL is designed to meet the needs of many general embedded applications that require power efficient, high performance and cost optimized solution, as well as embedded systems that require high-end multimedia applicati ...
Read more

›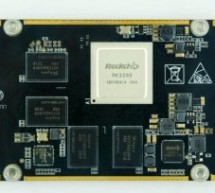 The RK3399 processor from Rockchip has seen adoption in some boards in recent times. The Rockchip RK3399 processor has been deployed on boards like the Odroid-N1 board, Firefly's Firefly-RK3399, the Theobroma RK3399-Q7 SoM, and more recently the Shenzhen Xunlong's Orange Pi RK3399. The RK3399 is a low power, a high-performance processor for computing, personal mobile internet devices, and other smart device ...
Read more

›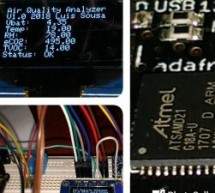 Story The quality of the air that we breathe, is very important to our health. This device analyses the air quality inside our homes, and records the values in a SD card. By analyzing the stored values, we know how the evolution of the parameters thru time was. I will use temperature, humidity and air quality sensors that are cheap enough to use in this kind of project, without sacrificing too much the prec ...
Read more

›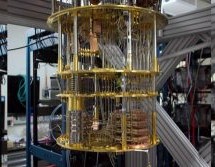 On Monday, March 05, 2018, research scientists from the Google Quantum Al lab whose goal is to build a quantum computer that can be used to solve real-world problems, presented their latest quantum processor called Bristlecone at the annual American Physical Society meeting in Los Angeles. Qubits or quantum bits are merely the quantum analogue of classical binary bits. Two of the most critical challenges re ...
Read more

›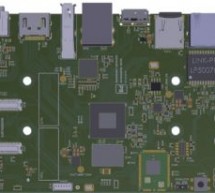 Boundary Devices is the company who launched the i.MX6 based Nitrogen6 in 2012, a globally adopted i.MX 6 SABRE Lite development board (now BD-SL-i.MX6). The company has recently announced the availability of its new Nitrogen8M SBC (Single Board Computer) that runs Linux or Android on a quad-core i.MX8M processor. The NItrogen8M will be the first commercially designed and tested i.MX 8M based SBC solution t ...
Read more

›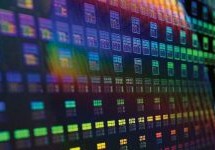 Nanoelectronics research institute IMEC and Cadence Design Systems have worked together to produce a tape-out for the industry's first 64bit processor core as a test chip to be built in a nominal 3nm node. The tape-out project, geared toward advancing 3nm chip design, was completed using extreme ultraviolet (EUV) and 193 immersion (193i) lithography-oriented design rules and Cadence tools. Cadence and Imec ...
Read more

›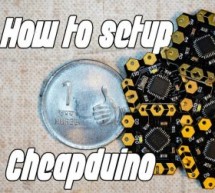 When it comes to electronics projects, Arduino is definitely one of the most favorite choices of every enthusiast, and if you are Arduino fan like me, you too build all your projects on Arduino, so what if you have limited boards available to use? And really for small projects, using Arduino boards isn't a good choice or either economic, so in this post, we will uncover this smallest arduino board called as ...
Read more

›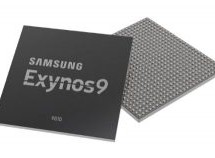 The new Exynos 9810 brings premium features with a 2.9GHz custom CPU, an industry-first 6CA LTE modem and deep learning processing capabilities Samsung Electronics, a world leader in advanced semiconductor technology, today announced the launch of its latest premium application processor (AP), the Exynos 9 Series 9810. The Exynos 9810, built on Samsung's second-generation 10-nanometer (nm) FinFET process, b ...
Read more

›
Snekboard is an open hardware development board that's designed to let you hook up to LEGO Power Functions motors and switches so you can build robots out of LEGO and control them with CircuitPython or the simpler Snek programming language. Measuring just 48 x 48 mm the same size as 6 x 6 LEGO studs the small yet powerful develop on board can be used to control a wide variety of different functions and is p ...
Read more

›
Densitron, a creator of display technologies and global leader in display, monitor and embedded computing solutions, has launched its new single board computer (SBC) appropriately named "Aurora SBX™" (derived from the Latin for first light), along with its extremely versatile application-specific software. Developed by the company's Embedded division, this original board will help engineers using Densitron ...
Read more

›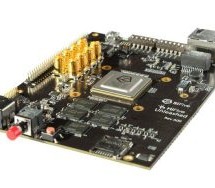 RISC-V is an open specification of an Instruction Set Architecture (ISA). That is, it describes the way in which software talks to an underlying processor – just like the x86 ISA for Intel/AMD processors and the ARM ISA for ARM processors. Unlike those, however, the RISC-V ISA is open so that anyone can build a processor that supports it. Just as Linux revolutionize the software world, RISC-V could create a ...
Read more

›
IoT which translates to the Internet of Things has been a significant buzz for the last five years while disrupting major Industries (from Agriculture, Energy, Healthy, Sports and several others). IoT adoption has seen rapid development in the makers' world, with different makers and manufacturers producing various forms of boards, chips, software to facilitate quick IoT development. Boards like ESP8266 fro ...
Read more

›