A microchip containing 1,000 independent programmable processors has been designed by a team at the University of California, Davis, Department of Electrical and Computer Engineering. The energy-efficient "KiloCore" chip has a maximum computation rate of 1.78 trillion instructions per second and contains 621 million transistors. The KiloCore was presented at the 2016 Symposium on VLSI Technology and Circuit ...
Read more

›
Despite its popularity among hobbyists and electronics enthusiasts, the Arduino has become infamous among professional embedded systems developers. I must admit that for the longest time I also viewed the Arduino as so simple it was nearly useless for professional developers. But I have changed my mind. I've found that on a number of occasions over the last few years, rapid prototyping using Arduinos and Ar ...
Read more

›
I'm using the tiny and inexpensive Nordic Semiconductor nRF24L01+ transceiver (see "Tutorial: Nordic Semiconductor nRF24L01+ with the Freescale FRDM-K64F Board") in many projects: it costs less than $3 and allows me to communicate with a proprietary 2.4GHz protocol in a low power way (see "IoT: FreeRTOS Down to the Micro Amps"). I have that transceiver now running with the tinyK20 board too: The normal 2×3 ...
Read more

›
I've been thinking about building stuff with FPGA's for a while, and usually get turned away because FPGA's are considerably harder to implement than microcontrollers since they have no on-chip memory. It is necessary to re-program the gates every time they power up, which requires an external flash memory chip. There aren't great references online for the DIY community, so I figured I'd post how to get thi ...
Read more

›
Established companies and emerging start-ups are putting a stake in the Internet of Things ground, an opportunity with estimates of 50 billion devices connected by 2020. Standing in the way for many companies is the increasing complexity of technology inside connected devices. Shortened design cycles further fuel pressure felt by designers — the shelf-life of an IoT device is similar to a smart phone, from ...
Read more

›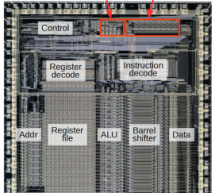 How can you count bits in hardware? In this article, I reverse-engineer the circuit used by the ARM1 processor to count the number of set bits in a 16-bit field, showing how individual transistors form multiplexers, which are combined into adders, and finally form the bit counter. The ARM1 is the ancestor of the processor in most cell phones, so you may have a descendent of this circuit in your pocket. ARM ...
Read more

›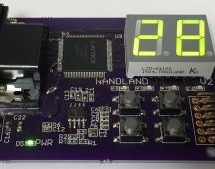 Nandland Go Board - Your FPGA Playground My name is Russell and I am the creator of www.nandland.com.  I started Nandland to increase the usage of FPGAs by making them easy to use.  I am thrilled to announce after months of hard work the creation of the next phase of that plan: The first FPGA development board you should buy! What is an FPGA? FPGA stands for Field Programmable Gate Array. An FPGA is a compo ...
Read more

›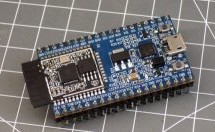 ESP32 is the hottest new wireless chip out there, offering both WiFi and Bluetooth Low Energy radios rolled up with a dual-core 32-bit processor and packed with peripherals of every kind. We got some review sample dev boards, Adafruit and Seeed Studio had them in stock for a while, and AI-Thinker — the company that makes the most popular ESP8266 modules — is starting up full-scale production on October 1st. ...
Read more

›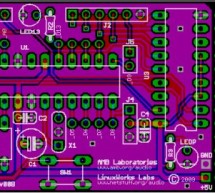 News - April 25, 2010: All future announcements and updates for the LCDuino-1 and related app modules (δ1 relay-based attenuator, δ2 relay-based input/output selector, and others) have moved to the new AMB DIY audio forum. We have an entire forum category dedicated to the LCDuino system, with separate sub-forums for each module. LinuxWorks and I will focus our support of these projects there. Introduction E ...
Read more

›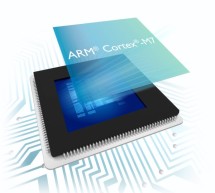 ARM has introduced its highest performance Cortex-M series processor core. The Cortex-M7 retains the same instruction set of the other processors in the Cortex M series, but has been given a six-stage super scalar pipeline architecture which dramatically increases its performance over the previous Cortex-M4. Ian Johnson, product manager at ARM told Electronics Weekly, the performance increase comes from "th ...
Read more

›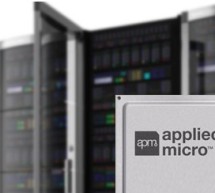 Applied Micro leads the charge to infiltrate the $12 billion server processor market with ARM-based ICs. This is not a trivial task. The $54 billion gorilla standing in Applied Micro's way is Intel with a 90% plus share of the server processor market. So what, if any, are Applied Micro's selling points compared to Intel's? First and foremost there's the business model. "Competition is what we're bringing," ...
Read more

›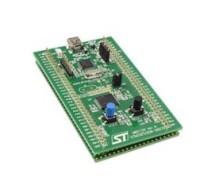 If the design engineer's choice of microcontroller was simple once, it certainly is not now. Massive improvements to the processor capabilities, availability of peripherals and power-saving functions of microcontrollers have created huge new opportunities for OEM designers to develop new products and to improve the performance and features of existing products. But the development in technology has also mad ...
Read more

›