AAEON, an industry leader in hardware solutions, announces their latest network appliance, the FWS-2275. Built rugged and designed to power a range of network applications, the FWS-2275 brings vital functions and security to industrial networks.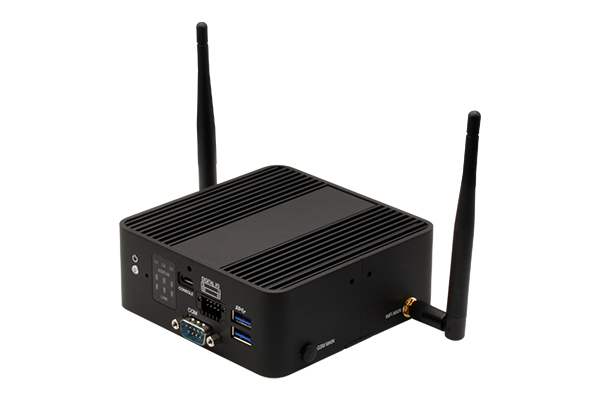 As more and more industries move towards connecting sites and devices through edge computing and Industrial IoT (IIoT) environments, network security is becoming more important than ever. Recent activity by hackers have shown a shift in focus towards attacking connected infrastructure. Industrial networks are often less developed and less secure than central servers, leaving a glaring weak spot as many companies begin to adopt Industry 4.0 solutions.
AAEON has introduced the FWS-2275 as a hardware solution to help solve the issues of network security in industrial environments. The FWS-2275 is powered by the Intel® Celeron® N3350 processor (formerly Apollo Lake) with built-in Intel® AES-NI, providing data encryption that is secure with faster processing than standard AES. The FWS-2275 is designed to power network solutions such as UTM, firewall, and SD-WAN. The FWS-2275 also includes on-board Wi-Fi, USB mini Console, and SIM card slot. The FWS-2275 can also be deployed as an Industrial IoT (IIoT) gateway or edge computing device.
The FWS-2275 is built tough to operate on-site in industrial environments. In addition to an aluminum chassis, it has a fanless design and wide operating temperature range of 0°C to 50°C. The FWS-2275 also includes wide voltage input of 9V to 24V, as well as Digital IO and COM ports to integrate with existing industrial infrastructure.
The FWS-2275 is designed to provide a reliable and secure hardware solution for industries. It can be deployed in various roles, as an Edge or IoT gateway, or as vCPE for an SD-WAN network. AAEON manufacturer and OEM/ODM services also provide help with configuration or customization for systems integrators and independent developers.
Read more: FWS-2275: SOLUTION FOR SECURE INDUSTRIAL NETWORKS