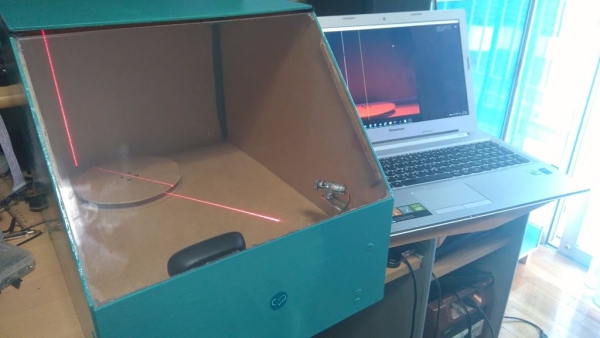 FabScan is an open-source, do-it-yourself 3D laser scanner.It started out as a Bachelor's thesis by Francis Engelmann, supervised by René Bohne. You can find official project here.
I made my own box from MDF hood sheets and use different hardware parts.I decided to make this guide to show to you my work.
All credits for Arduino software and computer application goes to FabScan team, so thank you very much for this great open source 3D laser scanner!
Dev: Francis Engelmann Official page: hci.rwth-aachen.de/fabscan
Q & A at http://www.ardumotive.com/arduino-3d-scanner.html
Let's get started!
P.S. Please, if you like my project vote for me. Thanks!!!! :)))
Step 1: What You Will Need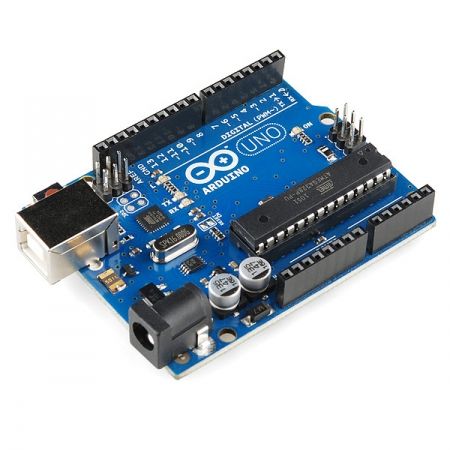 Hardware of official FabScan project:
Arduino UNO
A4988 Stepper Motor Driver
5mW Laser Module – Red Line
Bipolar Stepper motor – NEMA 17 (200 Steps)
12V – 1A power supply
Web camera Logitech C270
To build the box you will need 4x sheets of MDF wood, size 600mm x 300mm – 5mm. You can find more info here.
Hardware that I have used:
Arduino UNO
Stepper motor – NEMA 17 (200 Steps)
L298N Motor Driver Module
UPDATE: Use A4988 stepper driver

5mW Laser Module – Red Line
12V – 2A power supply
Web camera Logitech C270
I advised you to select the official FabScan hardware part list.
Step 2: Build the Box – Gallery of My 3D Scanner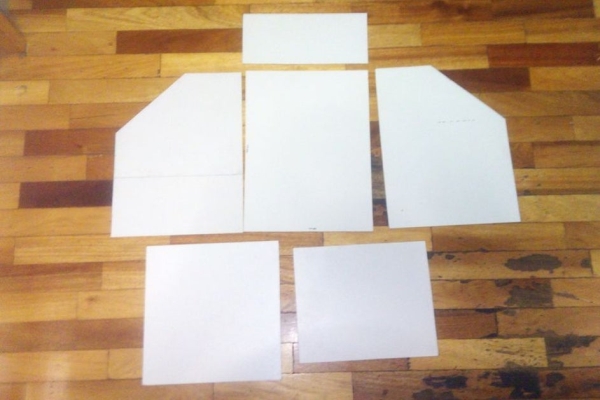 I used a Dremel cutting tool and my imagination to build my own box. This it not an easy procedure because the camera, stepper and laser module must be on the correct position to successful scan an object. If you want to make your life easier you can also buy cutted parts for only 35 euros from here.
Step 3: Hardware Connections
The connections are pretty easy:
Attach the FabScan shield on Arduino and the A4988 stepper driver on the first stepper position of it. Connect the stepper on output pins and the laser module to analog pin A4. Finally connect Power supply and usb cable. You can also find a very usufull assembly tutorial here.
Custom hardware:
If you decided to make this with my hardware parts then you have to connect the L298 stepper motor driver to Arduino pins 10,11,9,8 (you can change those pins) and laser module to Arduino pin A4. Finally connect the power supply and usb cable.
Step 4: The Code
Here's the official FabScan code, embedded using Codebender!
Try downloading the codebender plugin and clicking on the "Run on Arduino" button to program your Arduino board with this sketch.
And that's it, you've programmed your Arduino board directly from your browser!
Read more: DIY Arduino 3D Laser Scanner
This Post / Project can also be found using search terms:
diy laser scanner
3d scanner arduino
arduino 3d scanner